What's the brightest LED light bar in the world?
Short answer? Vision X XIL-PX9010
Beam: 10 Degree | Length: 49.37″ | # of LEDs: 90 | Raw Lumen: 47,520 | Effective Lumen: 33,300 | Weight: 22.5lb | Input: 9-32VDC | Power Draw: 37.5 Amps

The "PX Series" of LED light bars are the brightest in the world by almost double the next brightest competitor!
Long Answer? Listen…
Did you know that Vision X in Washington state invented the world's first LED light bar product back in 2007? Not Rigid, not Baja Designs, not Oracle or any of the random companies on Amazon. The original idea was that they would be a super heavy-duty, indestructible light for use in dangerous industrial settings like mining. Then one day someone got a bright idea to mount one of these new monster LED lights on a work truck… and the rest was history.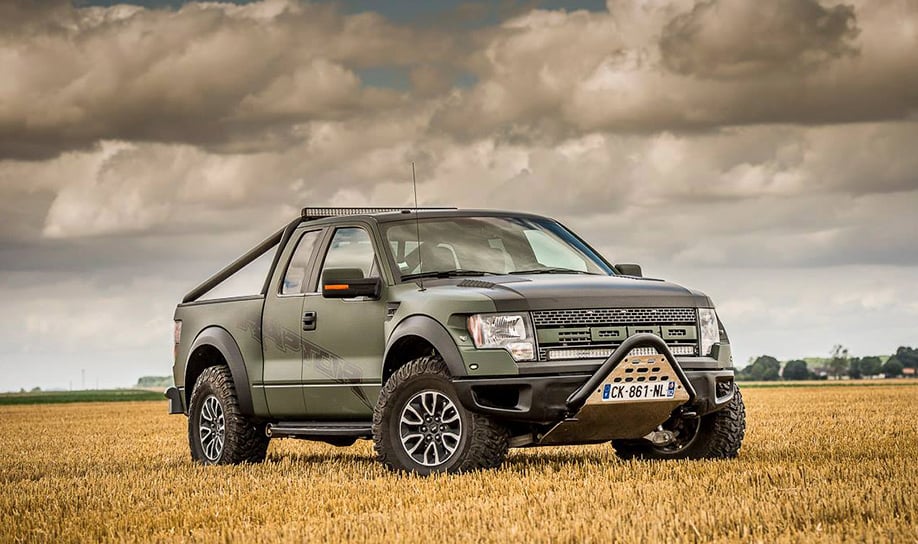 Vision X LED Light Bars mounted on a Ford Raptor
Over the years Vision X developed the LED light bar technology using the best and brightest LED chips available from different manufacturers. Even today when you look at who uses the best, newest, highest-binned LED chips, nobody uses anything better than Vision X. That's why the brightest light bar in the world, the Vision X XIL-PX9010, goes for over $2,000 online!

You might say to yourself – YEAH BUT IT'S OVER $2,000! WHO WOULD BUY THAT??!! Just settle down… you asked what is the brightest light bar in the world and I told you. Just because it's more money than you can afford doesn't mean it's not the brightest option! Check out Rigid or Baja, or Oracle or Diode Dynamics, Heretic Studio, KC, Morimoto… I don't care who you look at, nobody will have a brighter LED light than this bad boy!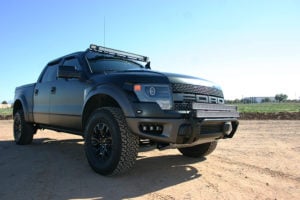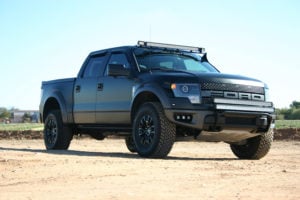 What Makes them So Good?
Want to know WHY the Vision X "PX Series" of LED light bars are the best and brightest? It has to do with 3 things:
#1: They use high-end 5 watt LED chips. Nobody else is doing that! Rigid Industries only uses 3 watt LED chips in their light bars. When you talk to the manufacturers out of China they say they can't figure out how to reliably run a 5 watt LED in a light bar because they get too hot! Vision X owns the patent on the only technology ever invented to successfully run a 5 watt LED array in a LED light bar configuration.
#2: 90% Optically Clear Design. When you put an LED behind a projector, inside a reflector, or encompass it with any optics system, you get loss of light. When you're buying an LED light bar for $49 on ebay, shipped directly from China – guess what? You're not getting a very optically clear setup! Having high optical clarity is super important because the less clear your optics are, the more light loss you experience. Next time you buy an LED light bar, ask them what is the optical clarity of their light bar.

#3: Prime Drive Technology. This is a patented technology that nobody else can replicate, invented by Vision X, and allows them to push the LED chips to an extreme level of light output, all while thermally managing the circuit for optimal performance and life span. This Prime Drive Technology is a big reason why Vision X is the only light bar manufacturer out there that uses 5 watt LED chips.

You wanted to know what's the best and now you know! If you want help picking out the best LED lighting for your next product, check out the listing of LED light bars categorized by size here:
LED Light Bars Shop by Size