We're excited to show off this 2004 Jeep Wrangler TJ. It's not your average Jeep, check out the Fox shocks, Mattracks, light bars, and LED headlights. It has a ton of upgrades and we're excited to be a part of this build! If you want to do these types of upgrades to your jeep, let us know!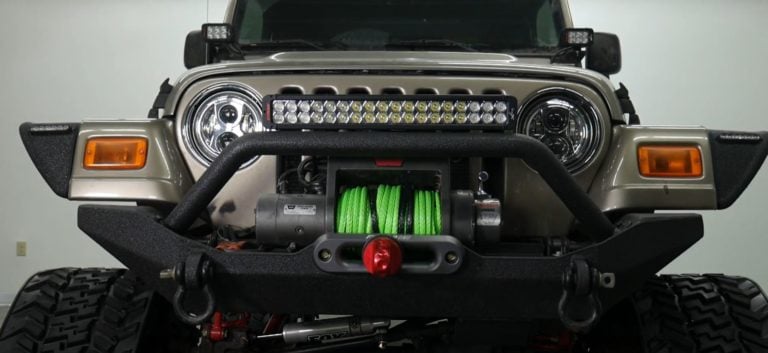 Mounted up front is a Vision X LED Light Bar part number XIL-PX36M. It also has a set of JW Speaker 8700 7″ Round LED Headlights.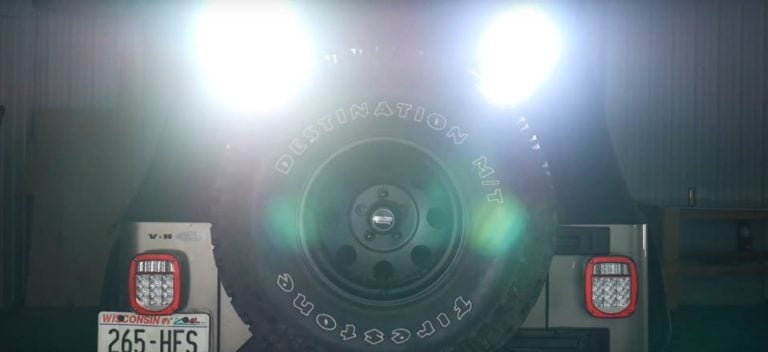 The back of this TJ has a set of Vision X XIL-UMX4460 LED floodlights mounted on the spare tire carrier rack as well as a set of aftermarket LED taillights.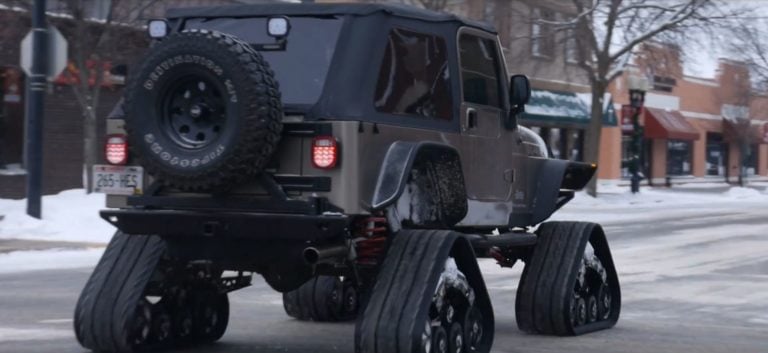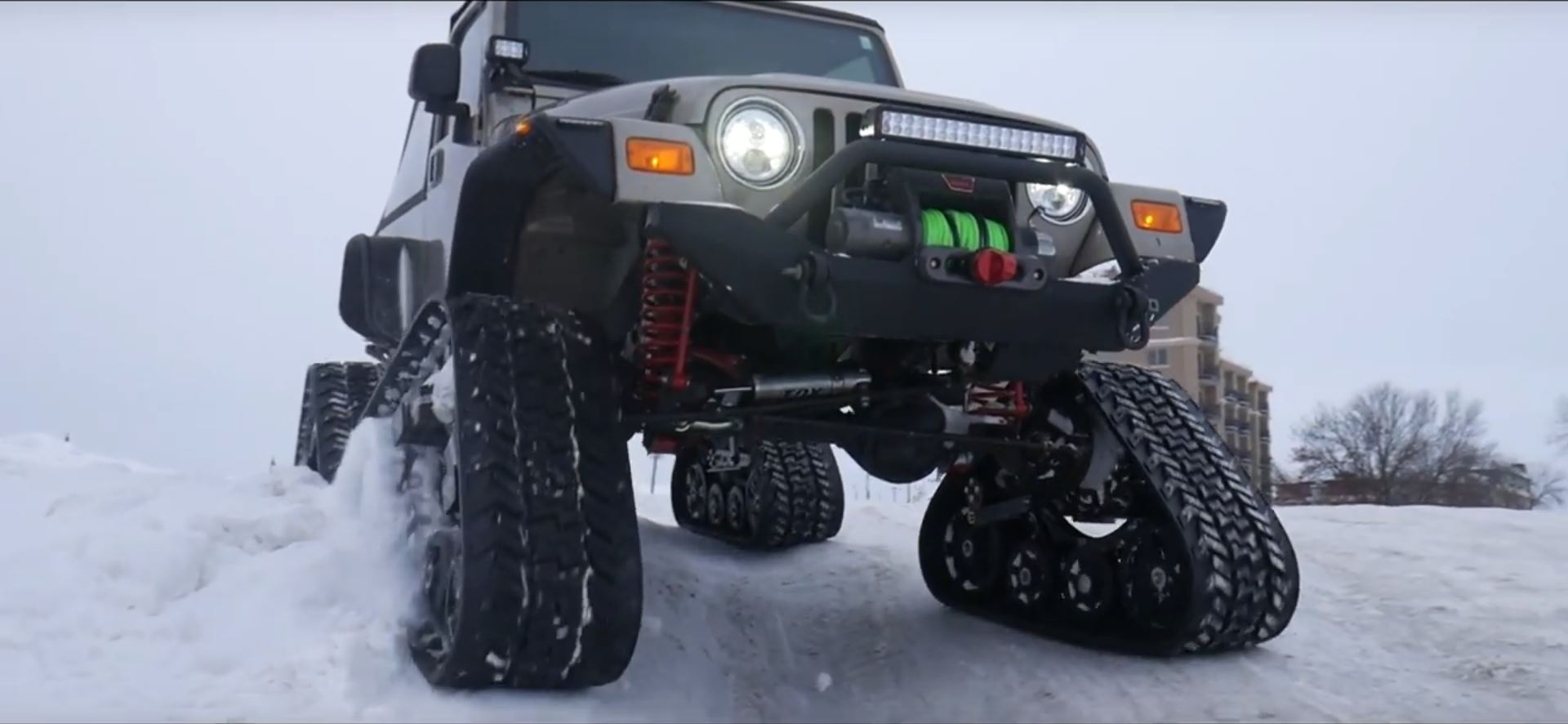 This Jeep is technically an LJ model but many people don't understand the difference, they only know that the more well-known "TJ" model is between the YJ and the JK models. However, the LJ is a variant of the TJ body. The TJ came in two body styles: A long body with 4 doors, and a short body with 2 doors. The LJ is the lesser-known configuration that is a long body with 2 doors.