LED stands for "Light Emitting Diode" and the technology has come leaps and bounds in just last last couple of years, and every 6 months or so the potential for LED forward lighting proves to be more and more the new industry leader. 10 years ago the idea of an LED forward light was unheard of because the only thing LEDs were being used for were indicators in electronic devices and they didn't make nearly enough light output to be used to actually see anything with.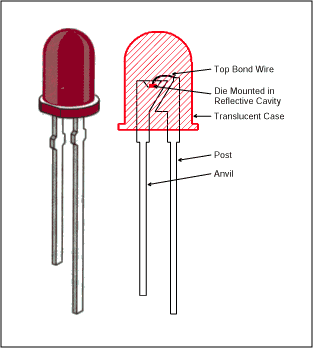 The original style LEDs are not suitable for headlight applications.
Back in the day, way back when, one of the first types of automobile or carraige "head lamps" were glass jars which held a candle inside. This probably didn't do a whole lot in terms of being able to see a long distance, but the vehicles of that age didn't go very far so it didn't matter. As automobile technology and average speed increased, the need for brighter and more reliable headlights did as well. The evolution of the headlamp started at that very rudimentary candle setup to incandescent halogen, then to HID and just recently LED technology has begun to overtake all other options. This is because of lifespan, durability, power consumption and ever-increasing Lumen production capability. LED tech is quickly proving to be the lighting source of choice for everyone.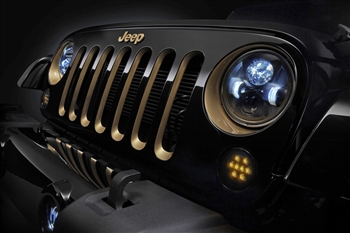 The JW Speaker 8700 LED headlights will replace any existing. 7″ round housing.
Today there are several companies specializing in high-power LED headlight housings, and most are even DOT approved for use on city streets and highways. JW Speaker is probably the best known LED headlight manufacturer because currently they produce what is considered to be the best LED headlight in the world. The JW Speaker LED headlights are brighter than competitors, and are quite nice looking overall. Next you have Truck-Lite who is also a pioneer in the LED headlight market, when they came out with their Phase 6 7″ round light several years ago. Today, Truck-Lite LED headlights are much brighter than stock lights, cheaper than JW Speaker and use new parabolic reflector technology. Lastly, GTR Lighting has recently entered the LED headlight market with a 4×6″ and 6″ round products that are far cheaper than the others, but GTR Lighting LED headlights are still brighter than stock.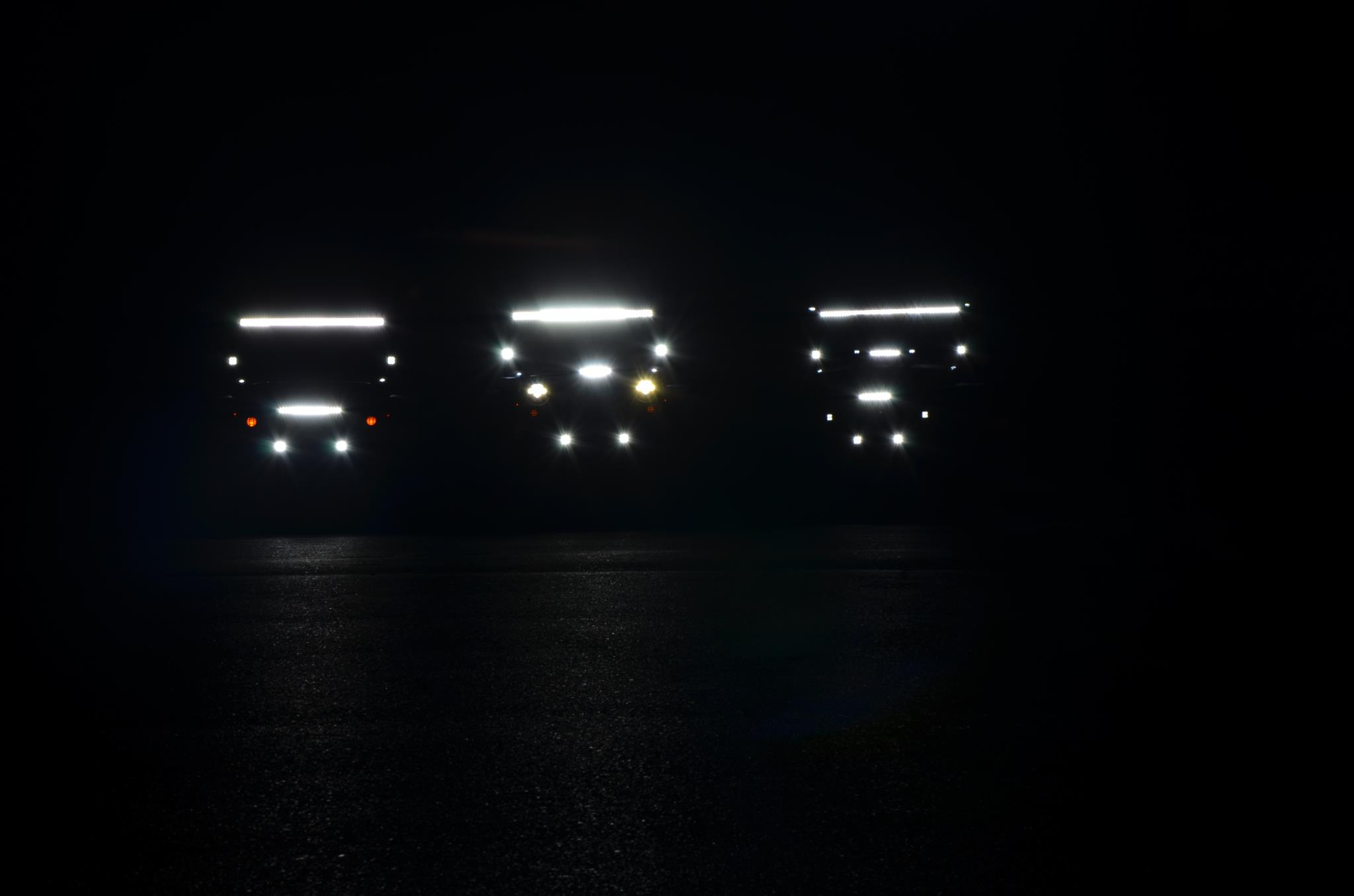 The Jeep Wrangler is a fantastic platform for using LED headlights because many manufacturers sell the 7″ round size of LED headlight.
If you're interested in upgrading the forward lighting of your vehicle, I would strongly encourage you consider the LED headlight option due to it's superiority to halogen incandescent or in some cases even HID. I suspect that within the next 5 years HID technology will be obsolete when compared with LED in terms of the best fit for automotive lighting.