Morimoto 4Banger LED Pod Lights Receive Wide Beam SAE Compliance for Road Use
ATLANTA – On March 4, 2022, Morimoto Lighting released the documentation that certifies their NCS and HXB Wide Beam LED Pod Lights for SAE Compliance. Previously, only their NCS Wide Beam pod light was compliant with SAE regulations.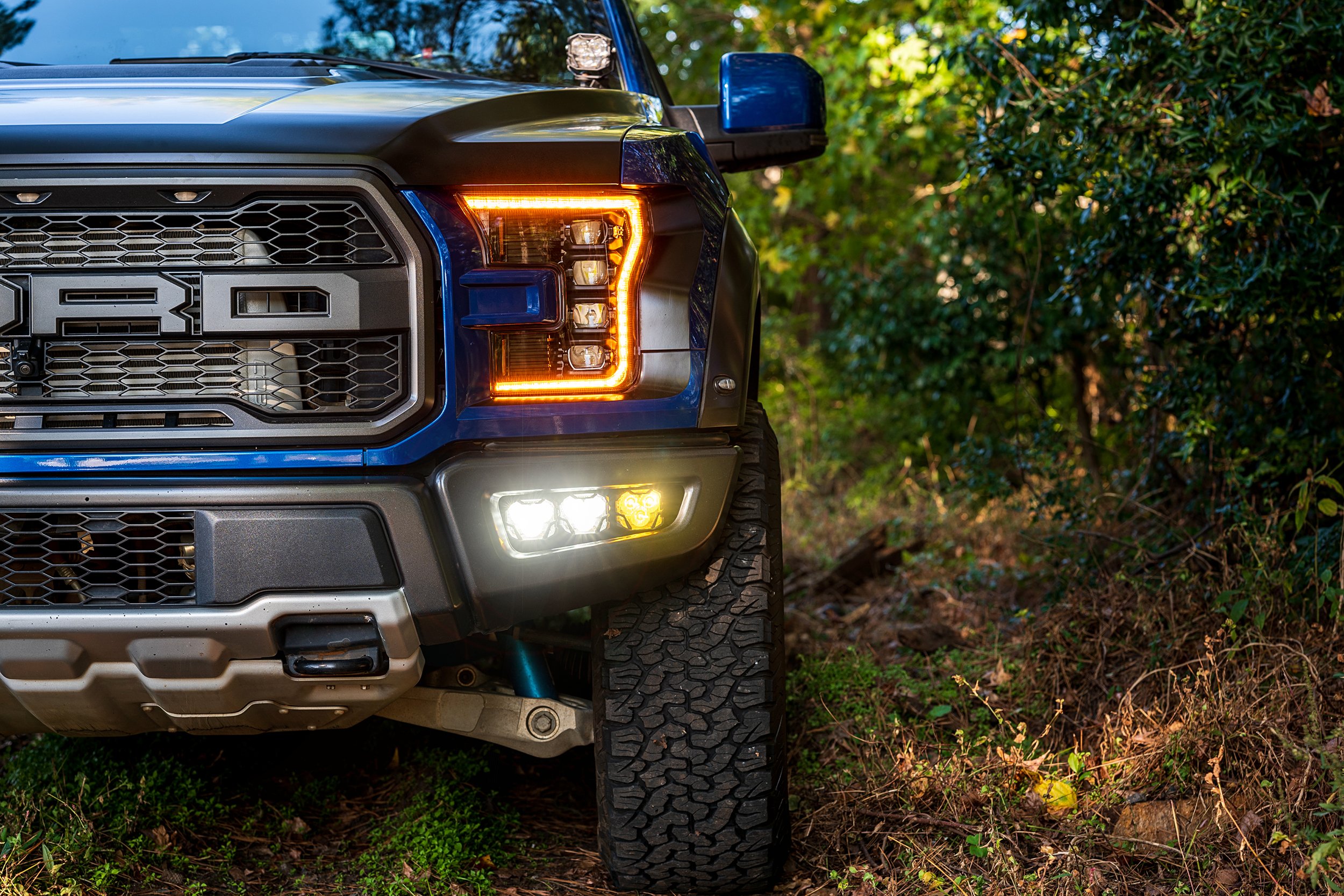 According to Morimoto's website, "no other brand in the industry has backed this claim with verified data from an accredited third party."
The SAE regulation allows for users of either the NCS or HXB wide beam pod lights can legally use them in a fog light application.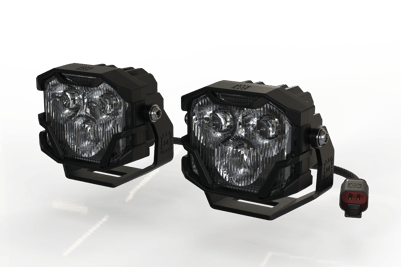 "We have always built lighting upgrades for the enthusiasts who value maximum visibility, but done responsibly and without causing excess glare to oncoming traffic," said Matt Kossoff, Chief Product Officer at Morimoto Lighting. "That philosophy was true when projectors for retrofitting were our bread and butter, and it's still evident in products like the 4Banger SAE wide beams."
Morimoto avoided the easy path of simply advertising them as "design to comply," and instead opted to "provide tangible evidence of just how optically refined the 4Banger is," said Kossoff.
When the 4Banger LED Pod Lights initially launched in November, only the NCS wide beam version of the lights was compliant with SAE standards.
Through the use of dual-axis controls for width and active hot spot control, the user is able to project peak intensity right along the top of the beam pattern, according to Morimoto.
The NCS and HXB 4Banger models both performed well in the Photometric Test. Each had a defined peak and distribution.
| | |
| --- | --- |
| NCS Photometric Test Data | HXB Photometric Test Data |
| | |
Their intensity ratings are high for the different pod lights, but especially for the HXB model.
The official tests were reported on February 23, 2022, but were not published until March 4. You can read the full report here.
Typically pod lights are used in off-road applications, however, over the last decade brands like Morimoto, Baja Designs, and Diode Dynamics have all produced pod lights to fit a range of applications. Compliance with SAE standards is important for getting these pod lights into the market for road use.
---
About the 4Bangers
Morimoto entered the LED pod light market back in November with the 4Bangers. The models included an entry-level NCS and premium HXB model. Each model is equipped with a wide, combo, and spotlight beam pattern.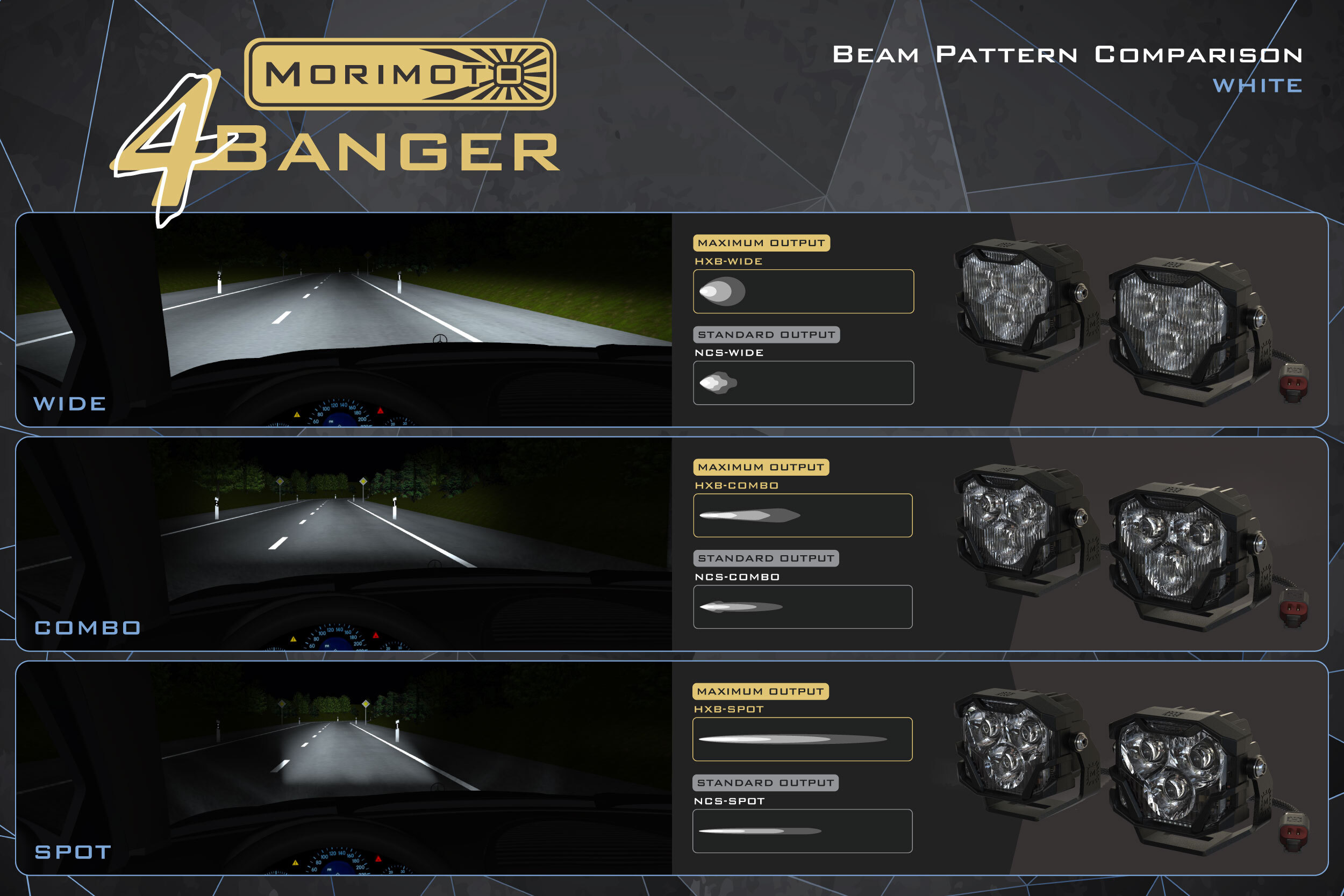 Each light is also available in both white and yellow beam colors. The NCS 4Banger is equipped with a Nichia True Yellow Phosphorus chip that emits yellow light. The HXB model, it uses a yellow-tinted lens to get its yellow color.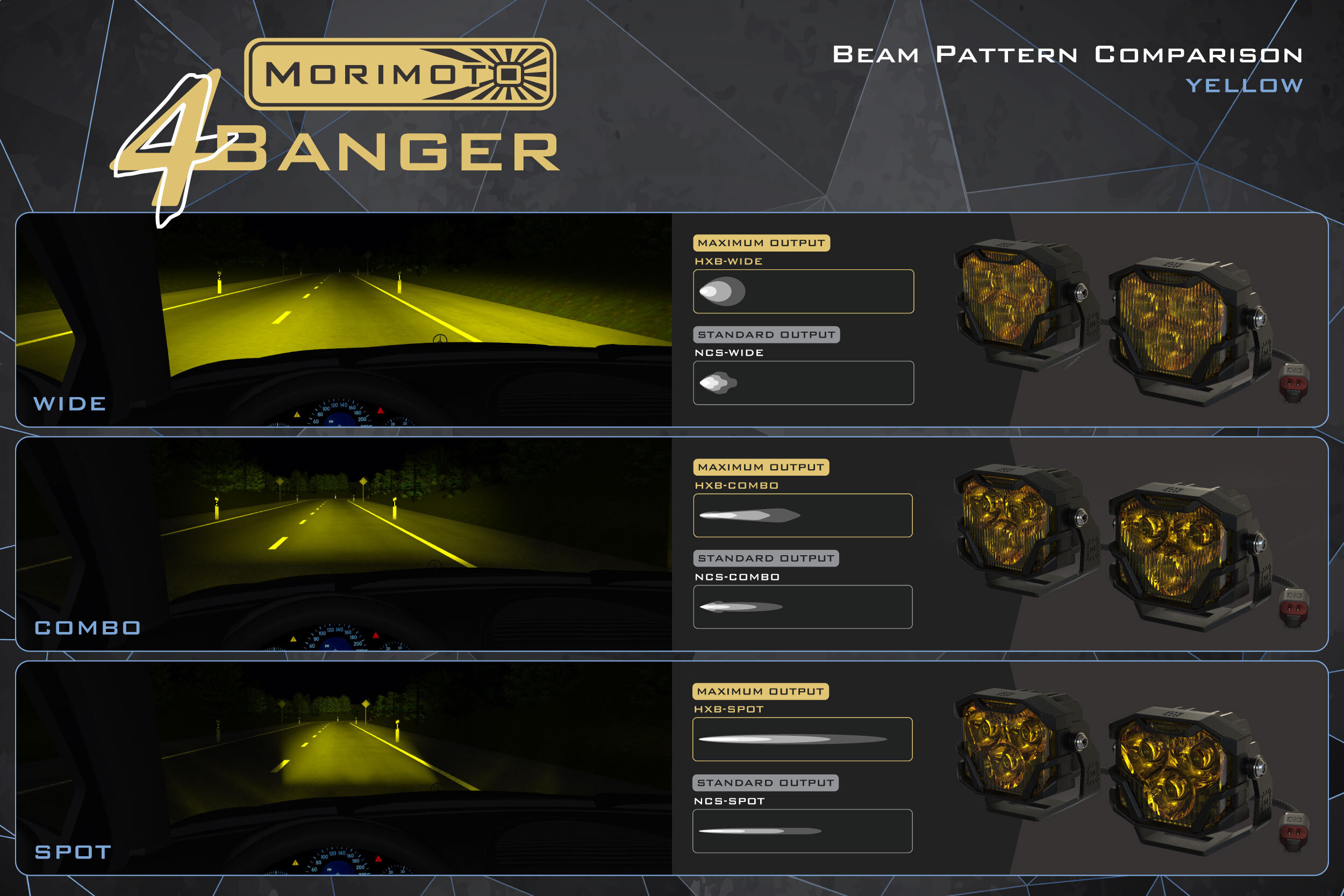 Over 20 vehicle-specific mounts are available for the 4Banger. These mounts are meant for integrated fog lights, A-Pillar mounting, or universal mounts for you to choose from.
We have covered the Morimoto 4Bangers in the past and cited their performance, design, and ease of installation as being of the best in the market segment.