Just Say No to Stock Headlights with Morimoto Lighting
There is no substitute for quality, everyone knows this. The wealth of aftermarket headlights out there markets their ability to out-perform the OEM parts. However, all they do is cut corners to sell you an overpriced product meant to break. Cutting corners can mean cash in your pocket now but will mean headaches and more money spent down the road.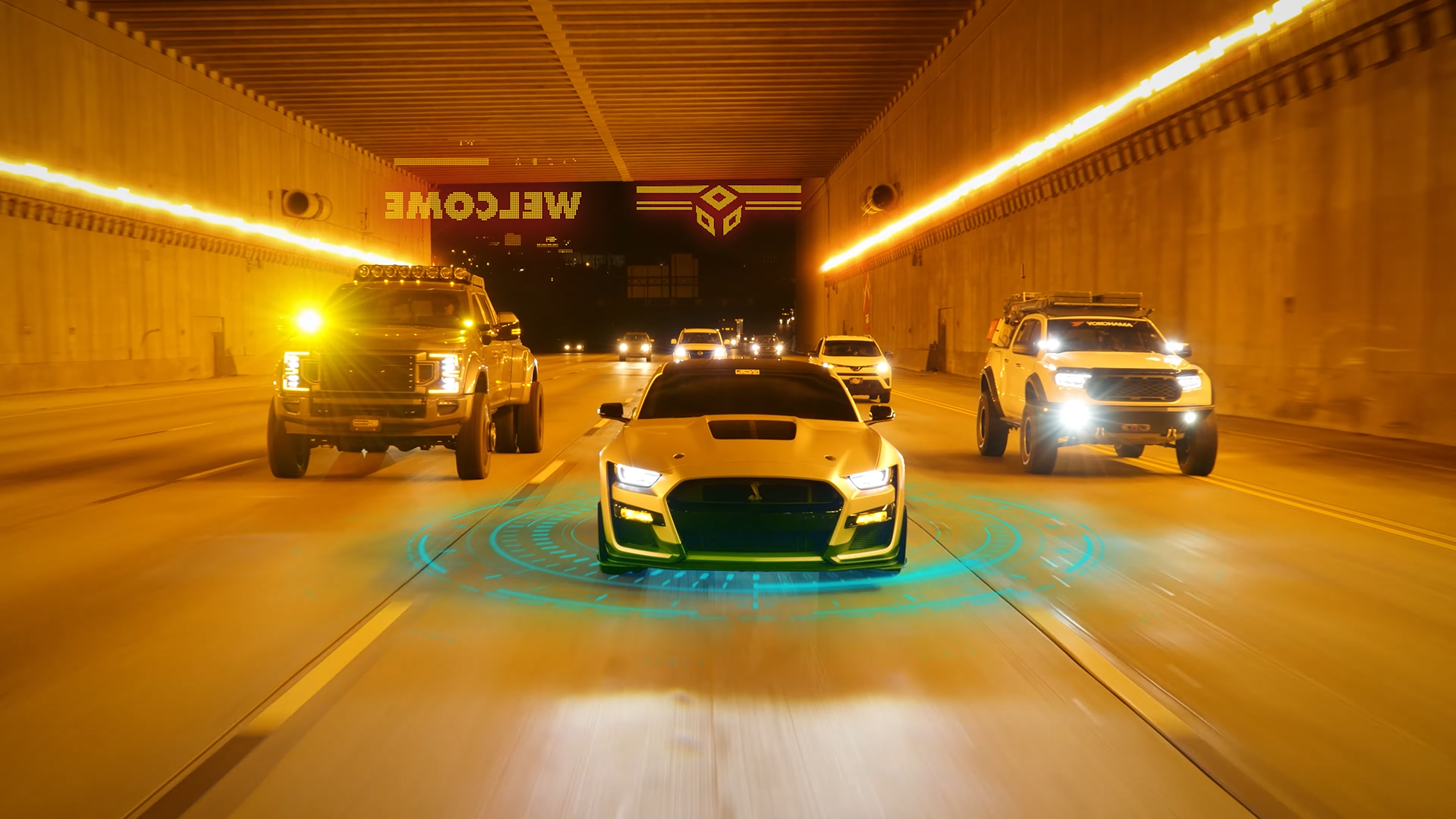 With Morimoto, you are truly getting an upgrade over the stock headlights. The XB LED and XB Hybrid housings are in a league of their own when it comes to light output, build quality and reliability. It is easy to Just Say No to Stock Headlights with Morimoto Lighting.
WHAT IS JSNTSH?
Auto manufacturers have been producing headlights since the beginning of the mass-produced automobile. Since its inception, headlights have made steady and monumental improvements. Despite these improvements, their performance is often underwhelming, especially in this day and age.
These manufacturers will cut corners and use cheaper-to-produce parts for a few reasons. Most of the time it will be to save money and to ensure their headlights fit within all market regions' Department of Transportation (DOT) regulations. That way, the manufacturer will not need to produce different headlights for different markets. Another reason could be the manufacturer wants to leave room for high-trim levels that include more advanced lighting systems.
Of course, there is a wealth of aftermarket products, many of which tout claims of DOT-compliance, superior to OEM performance, and a range of attributes that just do not hold up to scrutiny. With Morimoto, that is simply not the case.
MORIMOTO'S DESIGN PHILOSOPHY
Forged from a need to make a competitive and dependable aftermarket lighting product, the folks at Morimoto have developed a range of headlights that unite contemporary design and performance. You will find the traditional sequential turn signals that have become popular in the LED lighting aftermarket space, as well as diverse start-up sequences from vehicle to vehicle.
Ease to Install and Use
Morimoto also utilizes vehicle-specific mounts and connectors to ensure your experience is entirely plug-and-play. The biggest challenge in getting these headlights set up is taking the old headlights off your vehicle. All that is left is to run the DRL harness from your fuse box to the headlight housings and you are all set to hit the road.
And hit the road you can, as all of Morimoto's headlight housings (XB LED and XB Hybrid) are fully DOT-compliant. They meet all DOT, SAE, and FMVSS108 Standards for use on public roads.
When it comes to aiming these, Morimoto has made that easy, too. There are easy to access screw ports and wheels so that you can adjust your lights properly.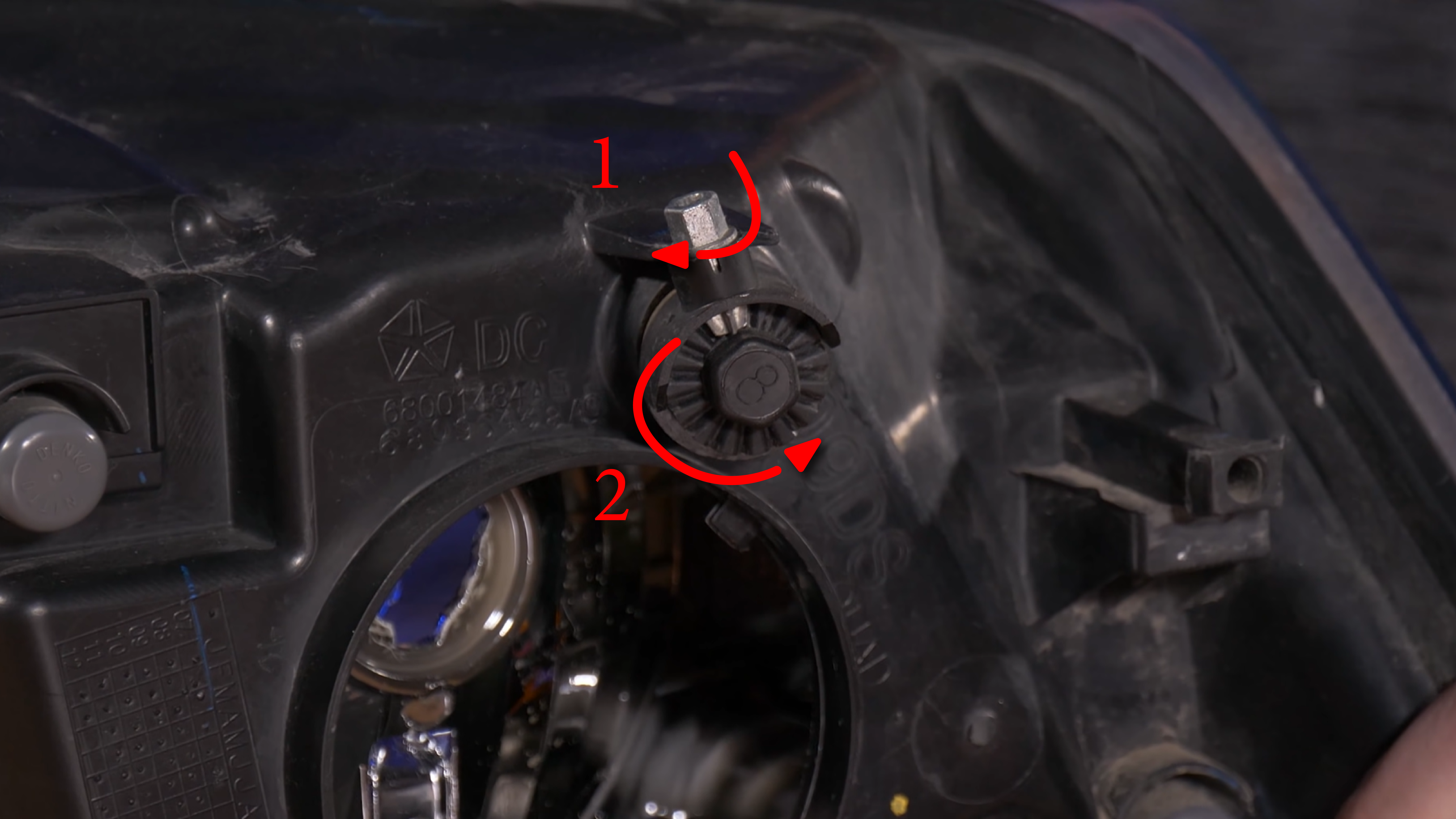 Morimoto is confident in their design and manufacturing work, so they have paired every XB LED and XB Hybrid housing with a 5-year warranty.
PERFORMANCE
While the exact performance difference varies from model to model, you will consistently find that the percentage of increase from the stock headlight to the Morimoto housing, is over 100 percent brighter.
The brightness increase is aided by LED projector lenses and the fantastically crisp cool white color. You also cannot ignore the sharp beam pattern that you will see on all XB housings. It has great width with a perfect gradient for the best visibility. The housings also utilize a stepped design to avoid giving oncoming drivers glare.
That is just the low beam we were talking about; the high beam is even more insane with Morimoto. We are talking about some next-level brightness. The high beam gives you great reach for seeing down the road and to the sides. There is also a huge increase in height and the use of multiple projectors, in the case of some of the housings. The result is an even bigger boost in lighting over the low beam and over the stock housing altogether.
| | |
| --- | --- |
| Low Beam | High Beam |
| | |
So, Just Say No to Stock Headlights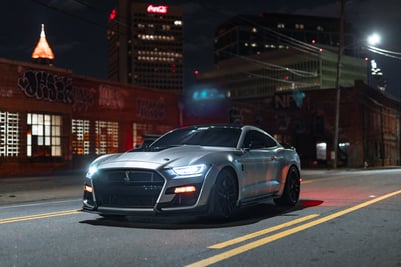 We are going to look at a few of the best cars and trucks out there and show what Morimoto can do for them. First, we will be checking out the stunning 2021 Ford Mustang GT500. Arguably one of the best-sounding production cars on the market today.
The Mustang headlights perform decently for OEM headlights, but there is just so much room for improvement. When you hook up a set of Morimoto XB LEDs to this Shelby GT500 Mustang you get a major increase in brightness in addition to top-tier styling.
While this particular headlight is built for the 2015-2017 Ford Mustang, the current models of the GT500 use the older Mustang headlights. These will be the ones you want to use.
---
The tuner icon of the mid-late 2000s, the Nissan 370Z also makes an appearance in Morimoto's new promotion. The headlights for this 2+2 sports car are among the lighting brand's most recognizable. These XB LED headlights can be found at your local car meet, or giving full sends on Jeff Jones' Formula Drift 370Z. Either way, these headlights are a must for any Z enthusiast looking to up their lighting game.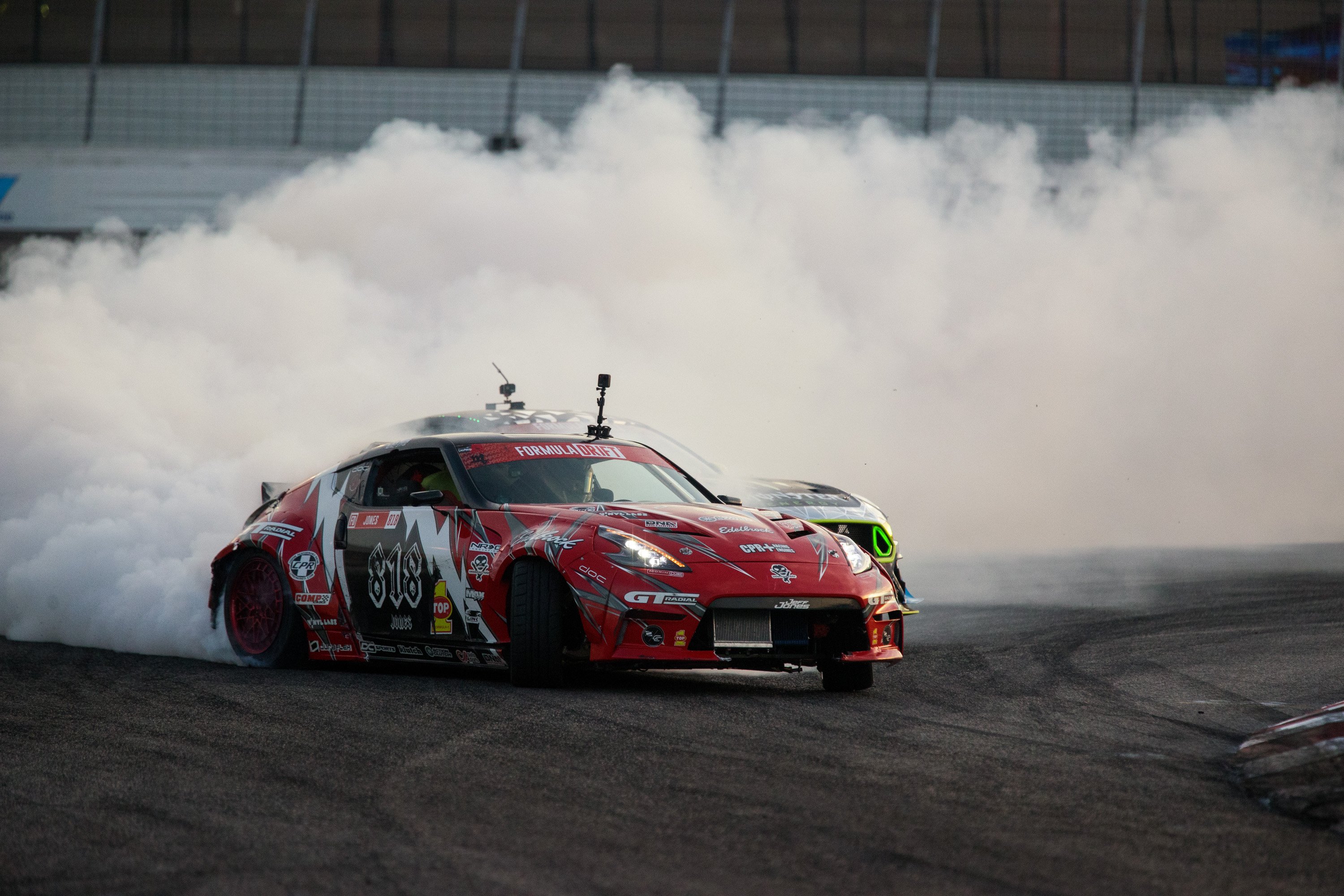 Our favorite part of these headlights, as with any Morimoto housing, is how easy they are to install. Factory mounting points and plug-and-play wiring make the installation go by quickly. Plus, hooking up that beautiful DRL is just as easy. If the XB LED housings pique your interest, we also recommend their XB LED tails for the 370Z, too.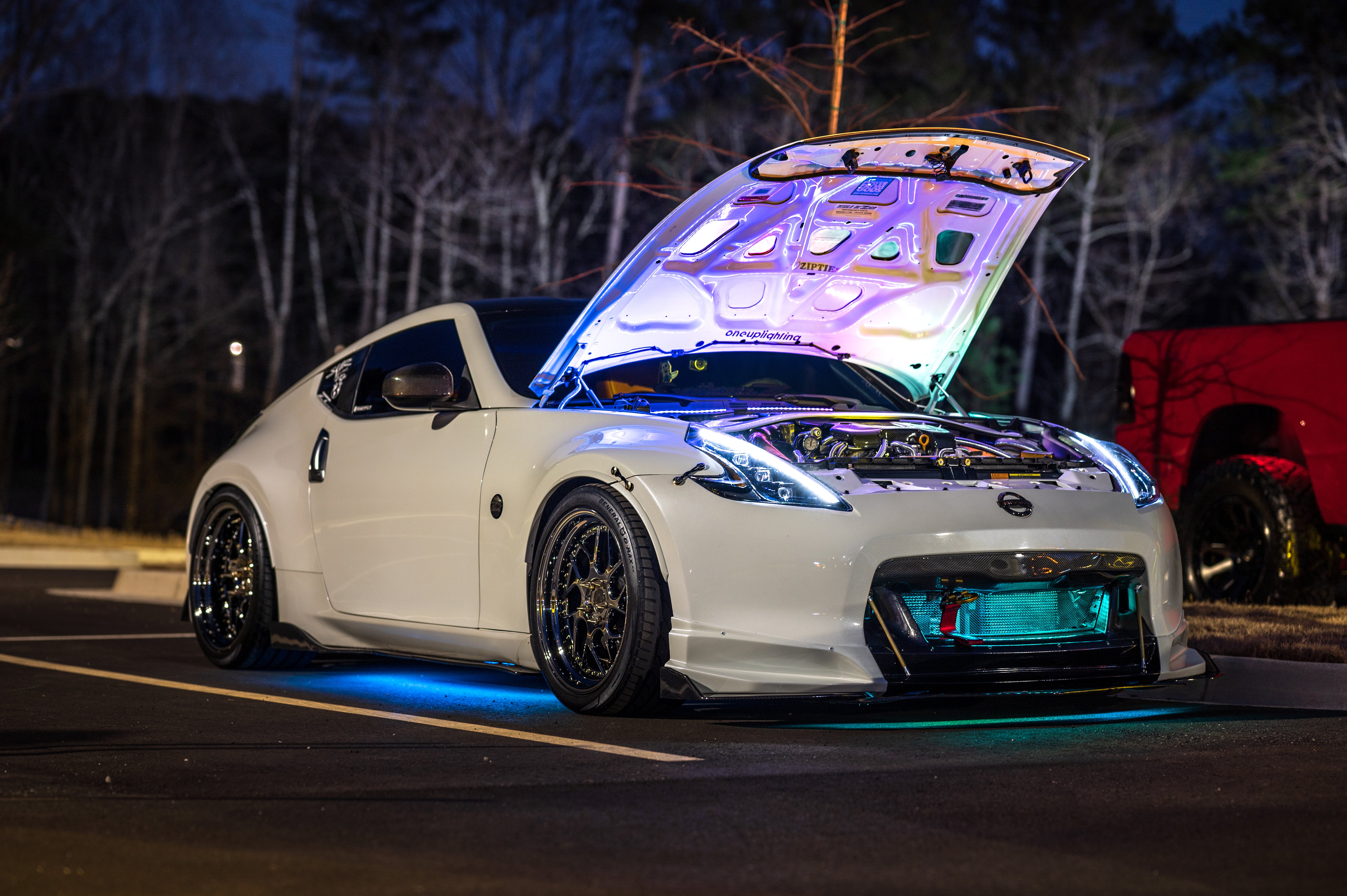 ---
Morimoto also showcased their XB LED housing for the 2019 Ford Ranger. Existing replacement options really only come down to a set of $800 factory replacement ones or budget brands that do not compare to the OEM parts. With Morimoto, you will be getting a quality headlight that is built to last.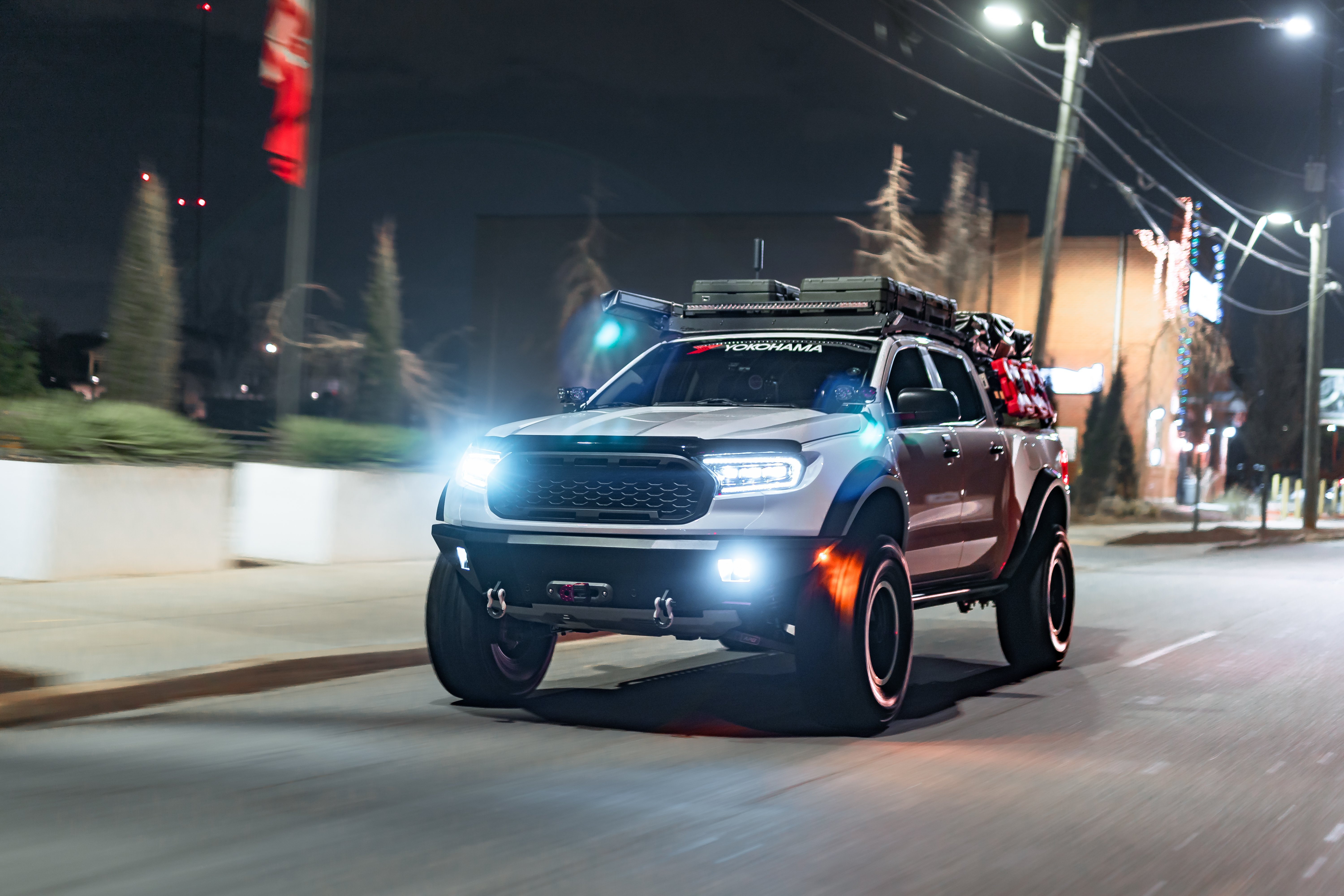 These come equipped with three Bi-LED projectors. This means you get three low beams and three high beams to provide you with maximum light output. In addition to the improved output, the XB beam pattern is wider than stock and will outperform other aftermarket options.
Of course, you also have that cool C-shaped DRL that will help make your vehicle more noticeable to others when driving around during the day. This will remain at full brightness when your lights are off and then dim to 50 percent when you turn your headlights on.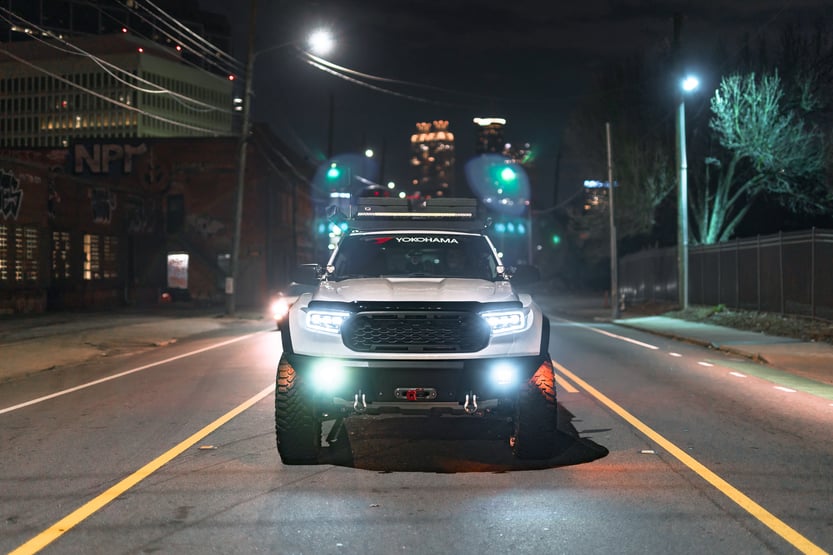 ---
Moving on to one of the trucks Morimoto showcased, the 2020 Toyota Tacoma. These XB LEDs look fantastic and we really like the amber DRL looks on the Tacoma.
You can tell these utilize three LED projectors. According to their listing, the 2016-2020 Toyota Tacoma XB LED headlight uses all three projectors for the low beam and has a dual Bi-LED setup. As a result, 33 percent more light output for the low beam and 100 percent more output in the high beam mode compared to the past XB housing for the Tacoma.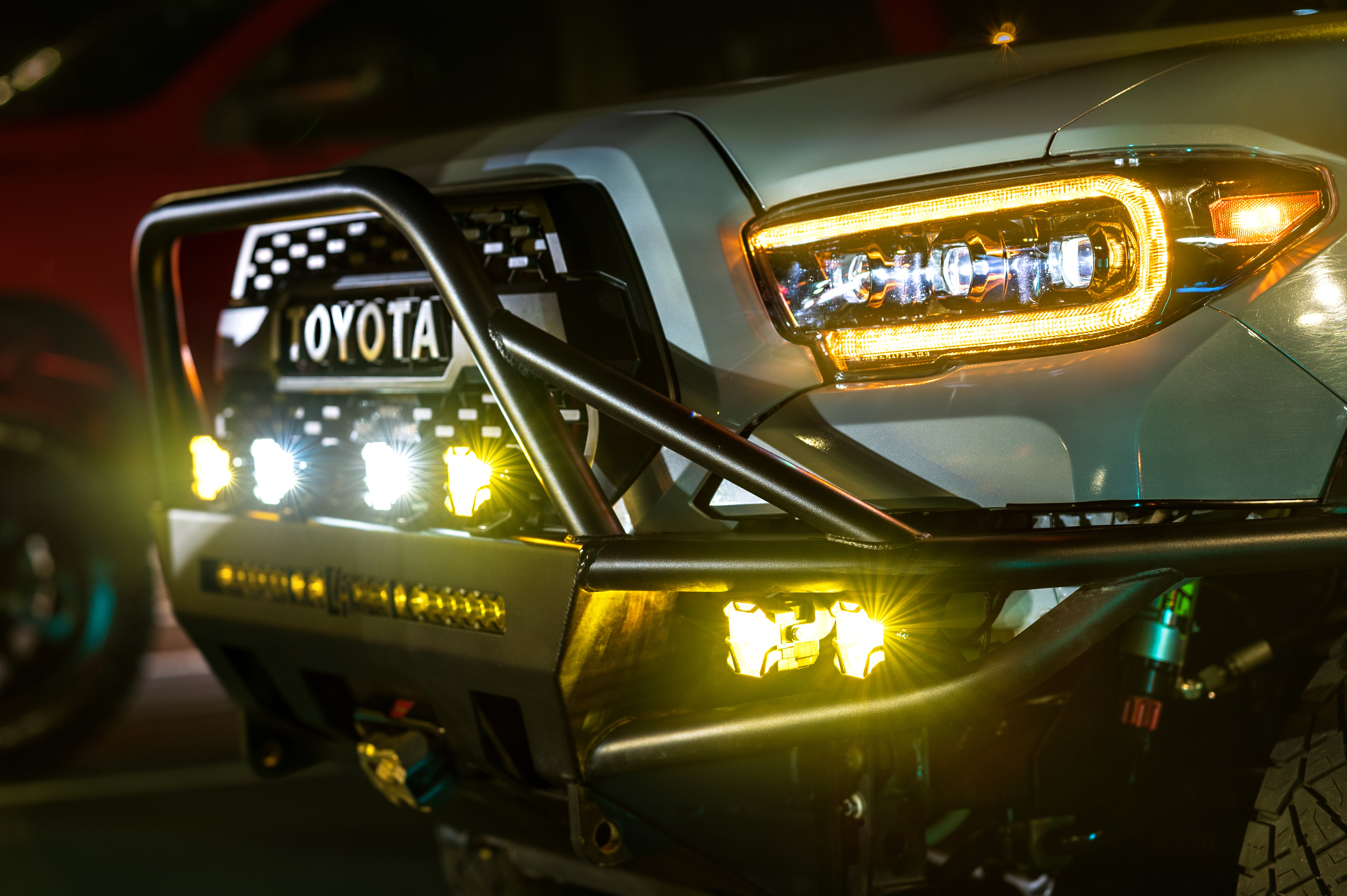 ---
Moving on to one of the two heavy-duty trucks Morimoto showcased, the 2020 Ram Heavy Duty. These XB LEDs are absolute beasts when it comes to light output. Morimoto was able to make these lights SIX TIMES BRIGHTER than the stock Ram HD lights. What makes this even crazier is that the stock headlights perform pretty well when compared to other stock headlights.
Making the switch to an XB housing gives you more than just brightness. It also grants you better visibility widthwise, allowing you to see obstacles on the side of the road and it gives you better distance with its stronger hot spots.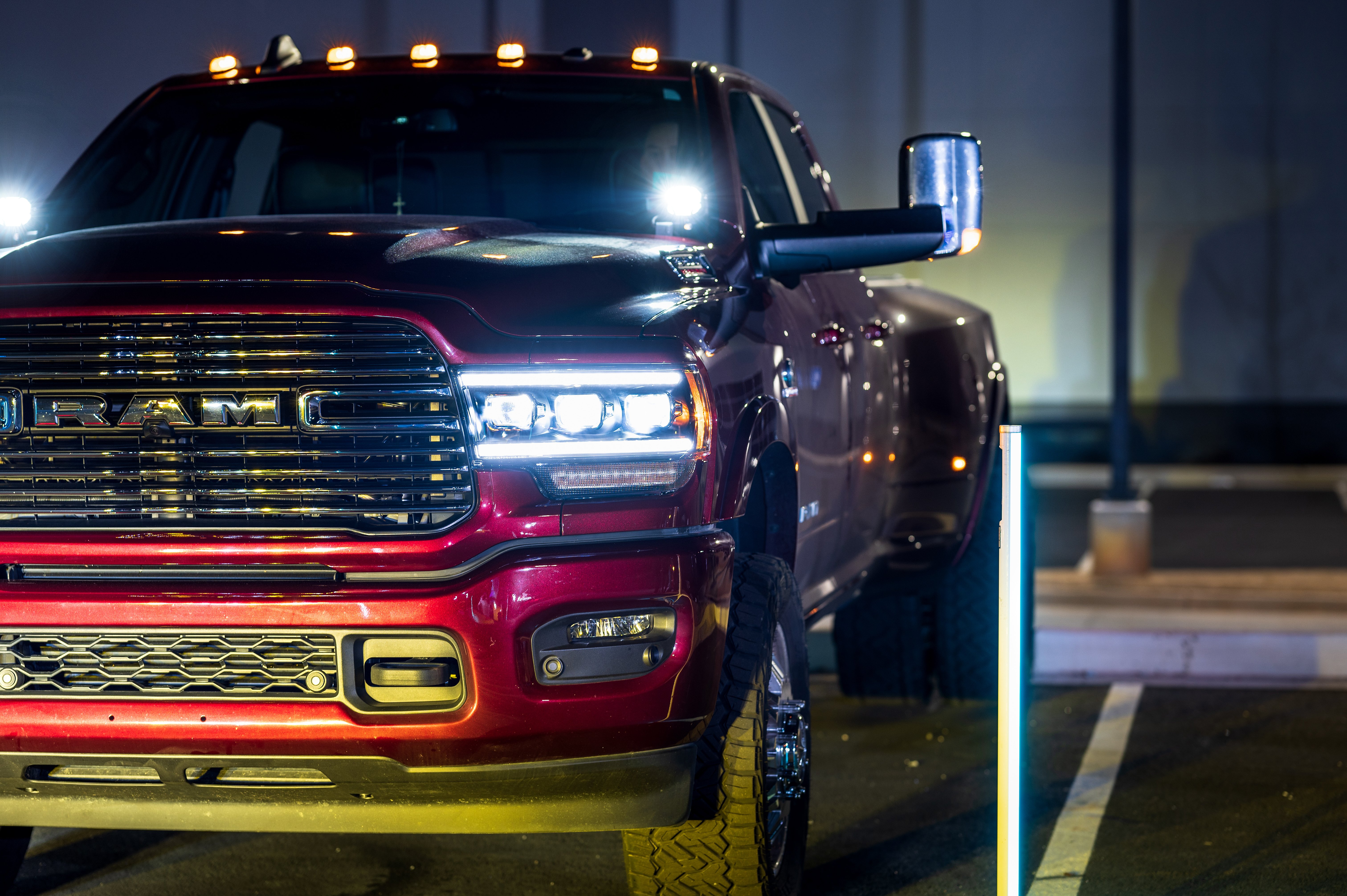 Styling-wise, these lights are incredibly sleek, and the DRL design frames the three LED projectors very well. As usual, you have a stellar start-up sequence and a beautiful amber sequential turn signal.
---
Lastly, but certainly not least is the mega 2021 Ford F-450. The king of all Super Duty trucks is fully kitted out in Morimoto gear. Most noticeable are the XB LED headlights that really update the look of this truck. It already has a great road presence but these XBs step it up.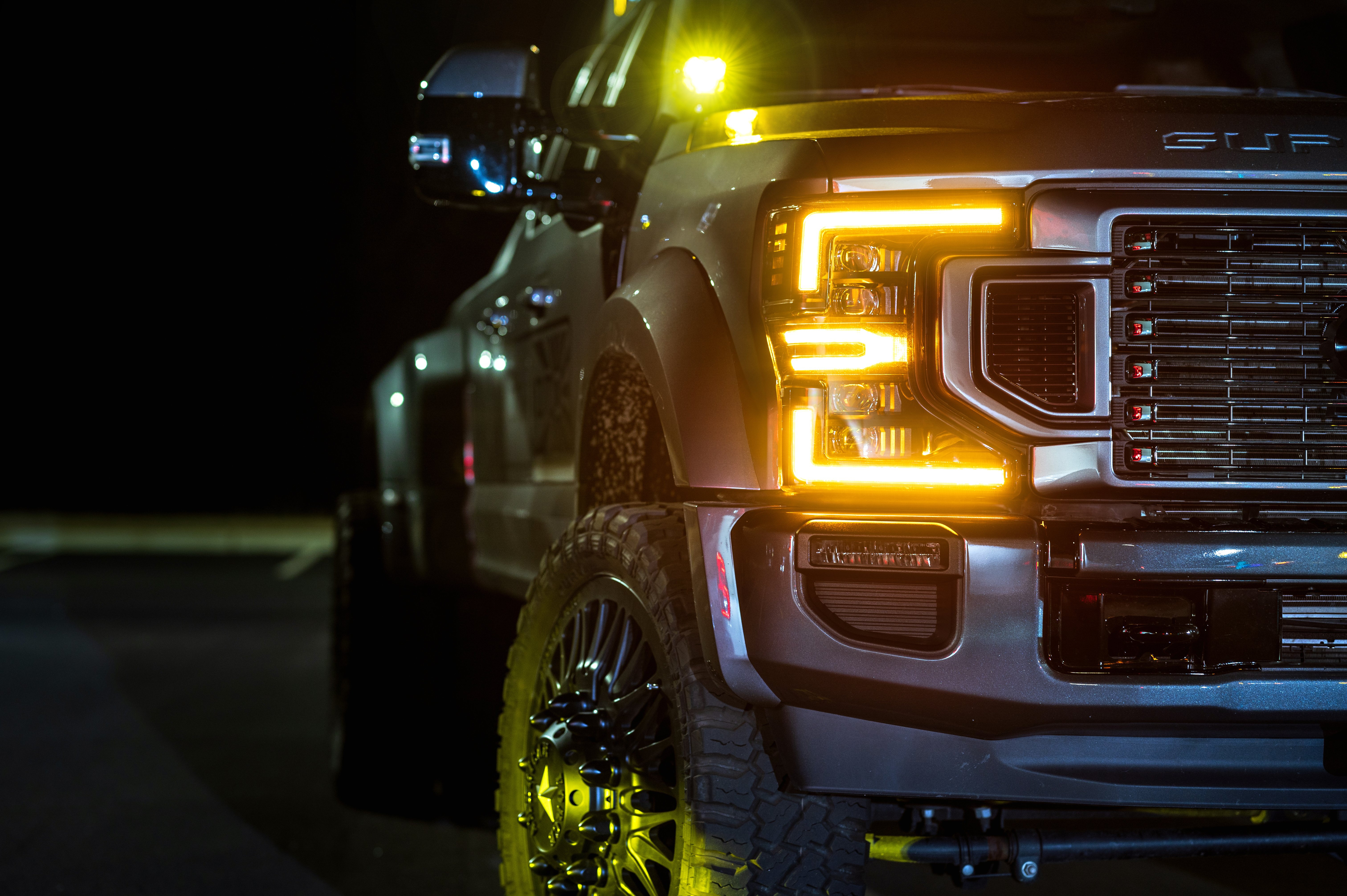 What is interesting about the headlights on the F-450 featured in the video, is that they have amber DRLs, which are not currently available. So either this is a 1 of 1 headlight or a prototype of an updated version of the existing XB LED that could come out soon.
Not only do they advance the styling of this truck, but they also improve the light output buy over 200 percent on low beam and 149 percent brighter on high beam. It is absolutely insane the improvement you get in the performance category. There is also an improved beam pattern to give you consistent and broader coverage of light.
---
CONCLUSION
The manufacturers KNOW that their headlights are lacking, and it is up to you if you want to be cruising through the night with mediocre headlights or with the best in the industry. Morimoto offers a wide range of LED headlight assemblies for cars, trucks, and SUVs.
Head over to their website, put in your vehicle Year/Make/Model, and see what Morimoto has to offer for your ride.
Have any questions about the products mentioned? Looking for something Morimoto does not offer? Just want to say 'Hi'? Drop us a comment! We would love to hear from you.