Chris' Ford F-450 Super Duty with Morimoto
4Banger LED Pod lights &
XB Headlights
Chris Nelson, the founder of Headlight Revolution, stopped by the Morimoto studio to discuss his 2020 Ford F-450 Super Duty pick-up truck. This beast is decked-out from front to back with Morimoto gear, including the recently released Morimoto 4Banger LED pod lights.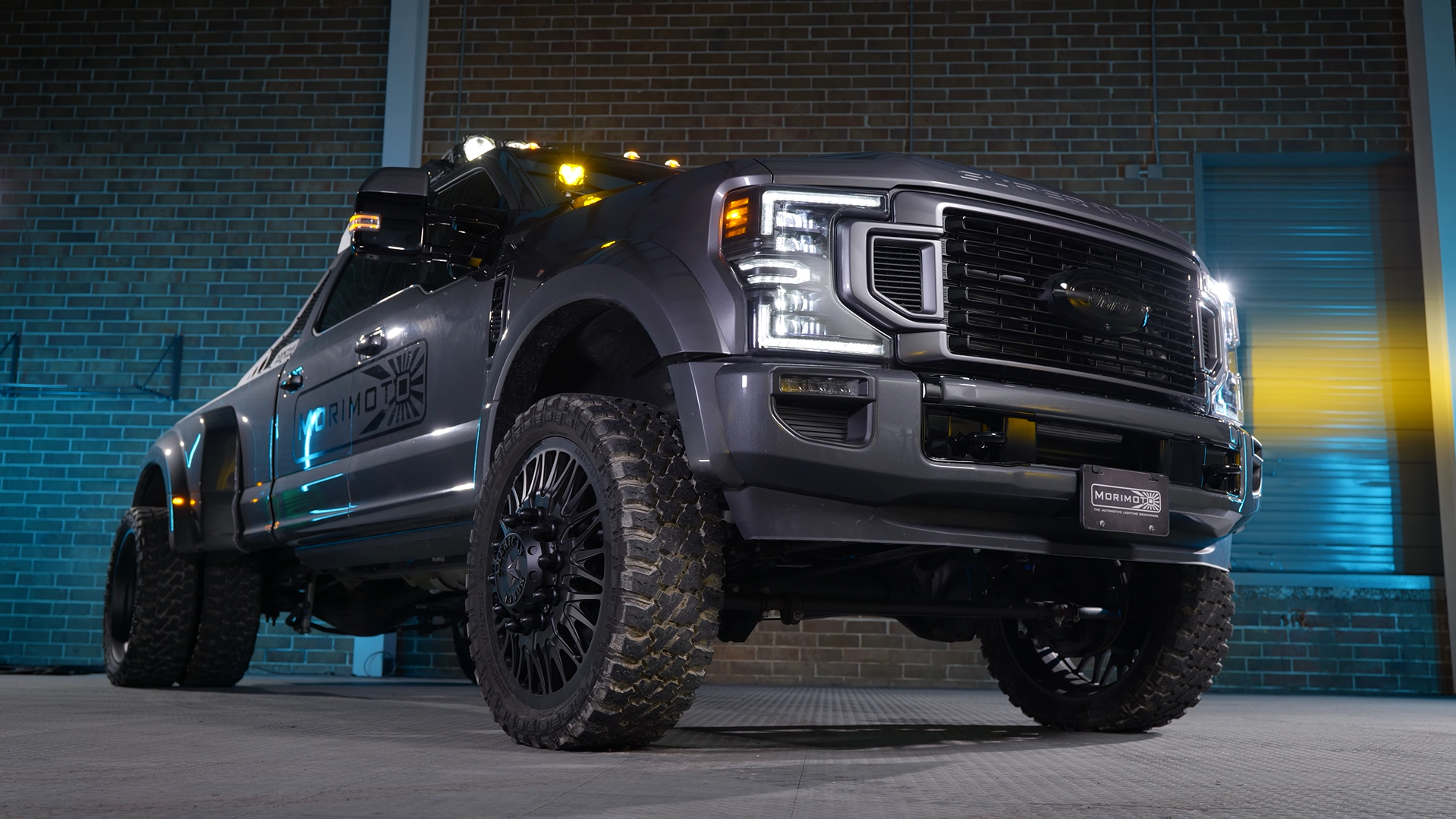 Headlight Revolution is not only a one-stop shop for all your vehicle lighting needs but also an incredible resource on all things automotive lighting. Their extensive YouTube channel has amassed more than 200,000 subscribers and for good reason. They have countless installation guides, reviews, tests, and informative content.
Chris and his F-450 Super Duty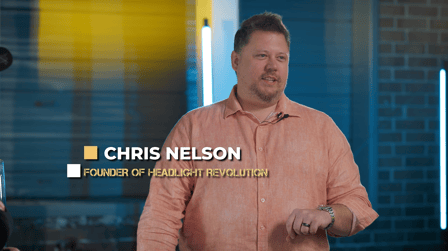 Prior to his F-450, Nelson originally had a 2017 Ford F-350 for a while. It was white with a Headlight Revolution livery on it with a splatter paint effect. It was the company workhorse and spent many hours driving from event to event in order to support vendors, products they sell, and generally showcase the business.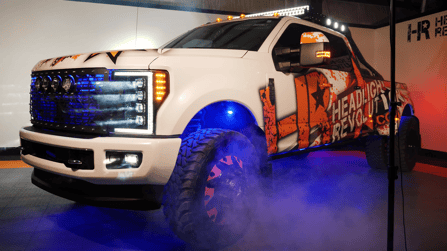 "When I got rid of my 2017, I went back to a smaller truck, a [GMC] Denali 1500," Nelson said. "It was a nice truck, but I really missed the capability of a Super Duty. Living in Atlanta, I do not need a truck like this all the time, but I do haul stuff from time to time and we do take trailers to events."
The F-450 has an insane towing capacity of 24,000lbs, or up to 37,000lbs with a gooseneck trailer. It more than shows up for the job and proves its worth as a work truck.
Nelson found the truck after it had been touched by the hands at APG Customs and had 26in chrome wheels on it. Being more of a black-on-black guy, Nelson removed all the chrome finishings on the truck and replaced the wheels with 26-inch American Force Dually Wheels with 37-inch tires.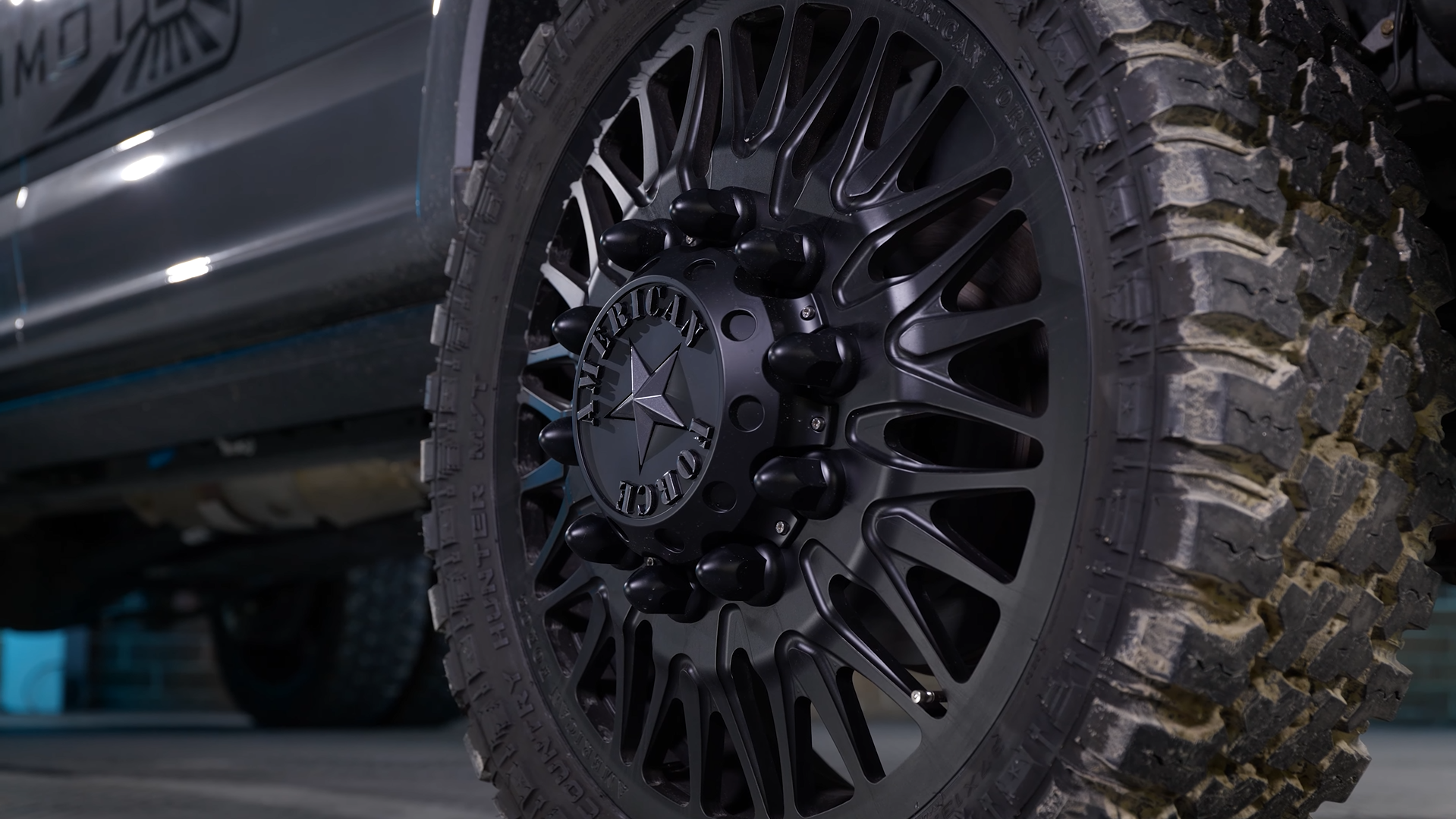 Atop the truck is an Addictive Desert Designs head rack that matches the rest of the trim on the car. The specific rack is called the 'Honey Badger' and offers a ton of options when it comes to mounting lights on the rack.
Lighting Upgrades
Being the headlight guru that he is, Chris Nelson's F-450 is outfitted with a wide variety of lights for several different applications. This truck is ready for anything that comes its way.
"We have the Morimoto 4Banger A-Pillar kit that is brand-new, like last month," said Nelson. "I did the yellow in a combo beam pattern so that when I am driving down the road and need more light, I have an appropriate, extra high beam. That is what they are designed for."
Probably the fixture you notice first on the car is the KC HiLites Pro6 Lightbar that sits on the roof rack. The Pro6 light bar is one of the best out there as it does not look like the traditional, rectangular light bar, said Nelson.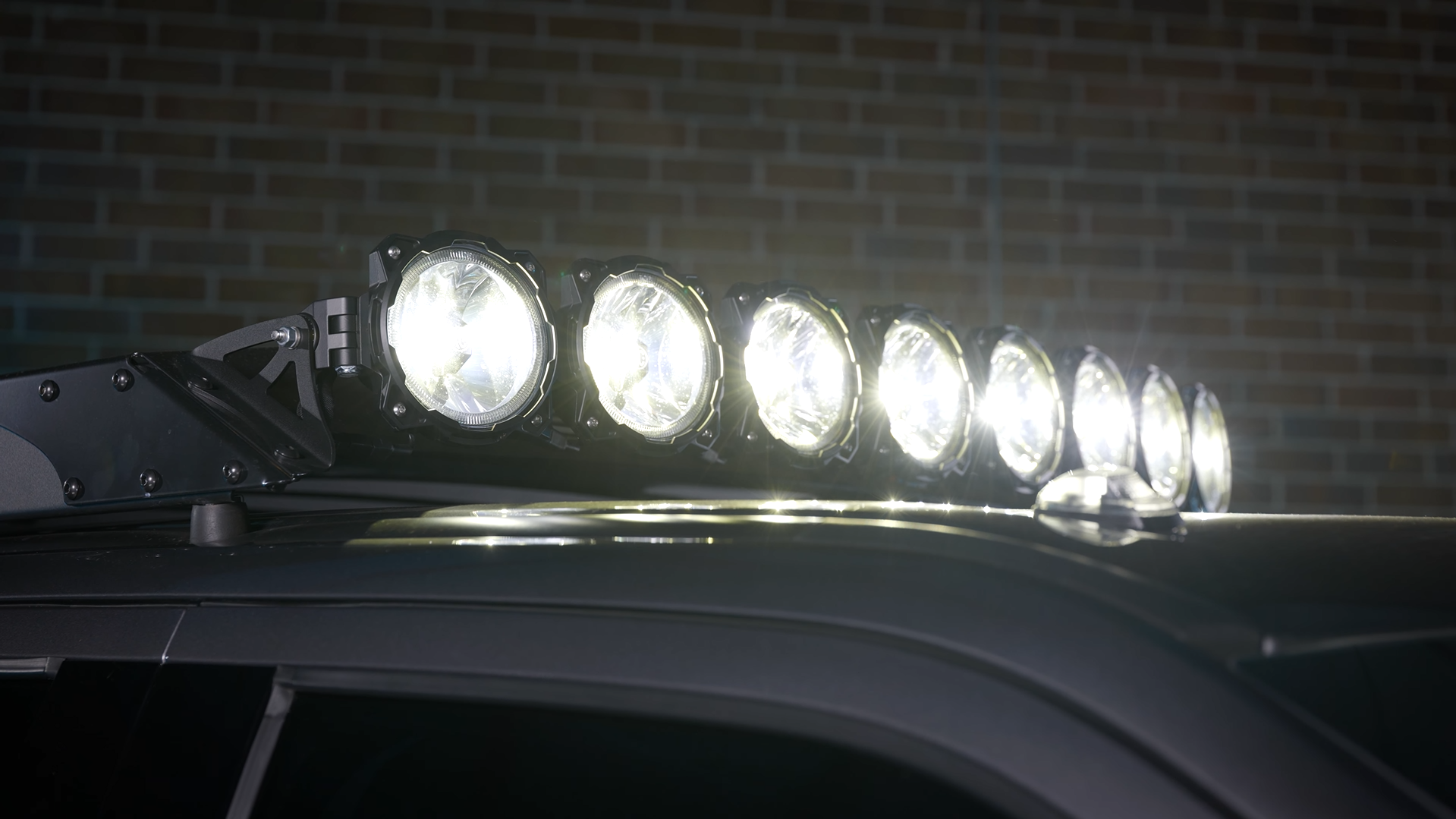 The beam pattern has a huge area of coverage, and it bests a lot of other light bars that have a really short beam pattern, said Nelson.
On each side of the headache rack, there are a pair of yellow 4Bangers and a white 4Banger to give that extra bit of side lighting.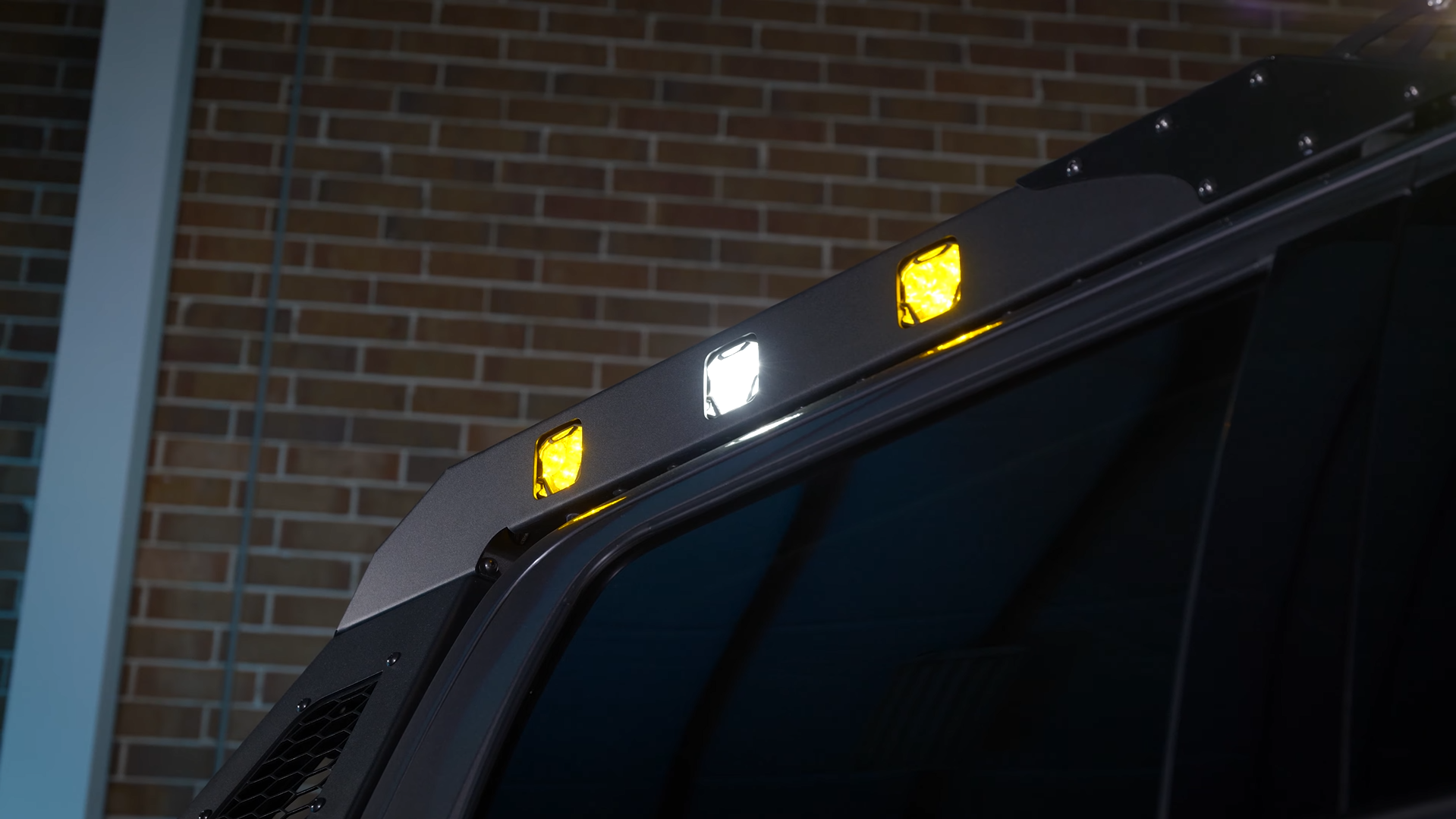 Upfront, Nelson utilized waterproof LED flexible strips from Profile Performance by wrapping them around the interior of the grill. The result is a cool glow that illuminates from inside the dash. And thanks to Profile Performance's RGB remote, Nelson can change the color to anything he pleases at any time.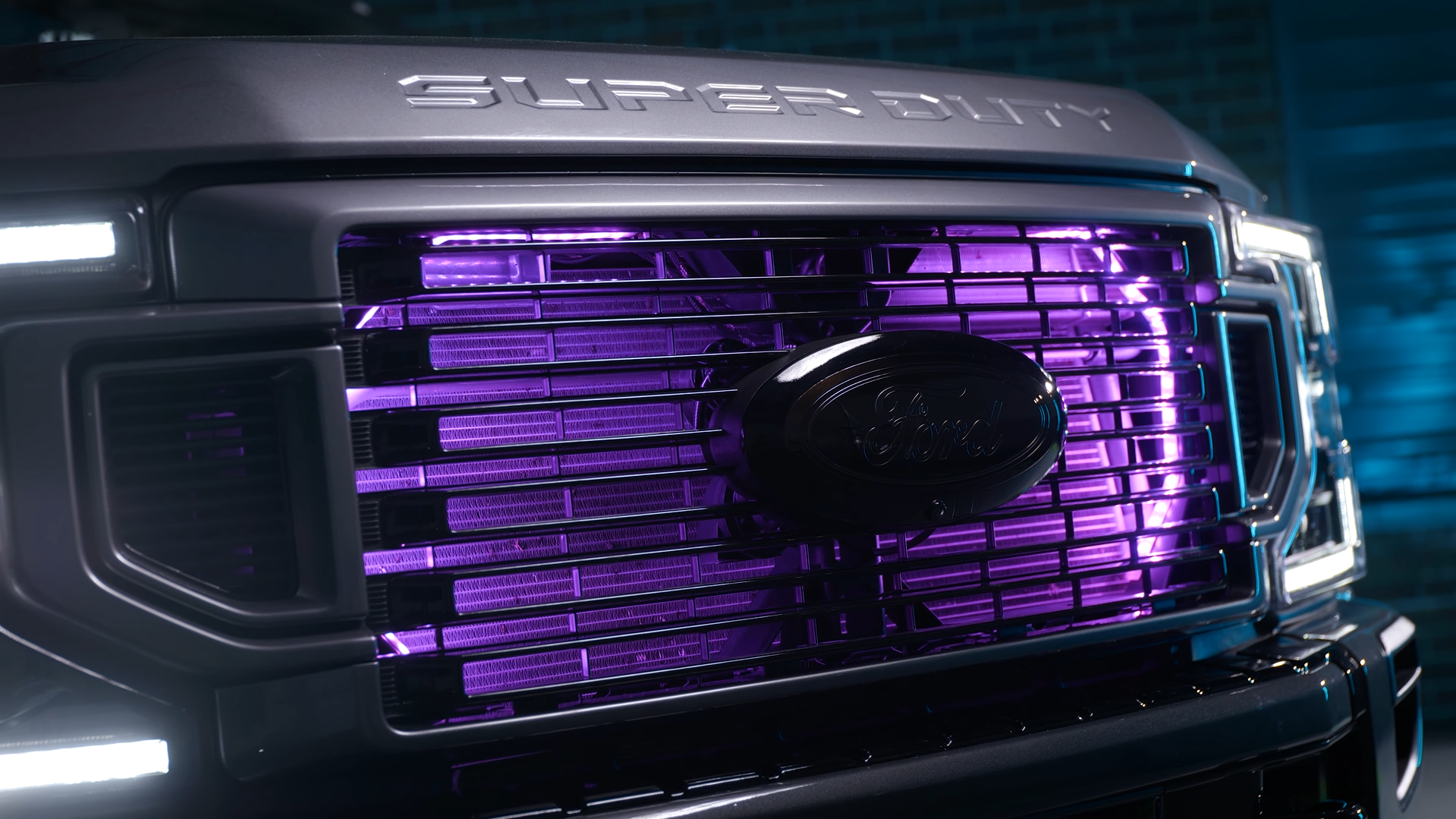 To upgrade the headlights, Nelson chose the Morimoto XB LED headlights for his F-450. Besides the OEM-beating output these lights have, the interior piano-black trim of the headlights matches the rest of the car.
"Because this is a Limited [model], these had the factory OEM LED headlights and we had to force it to work," said Nelson. "I am happy to tell you that they are way brighter than the factory LED headlights."
While the truck is seemingly stuffed with LED lights, Nelson and the team at Headlight Revolution have a few plans for the truck in the coming months.
"We are also going to do the rock lights from Profile Performance. [We are] trying to decide if we should build our own and go overboard and put 20 rock lights on it or if we should do the vehicle-specific Super Duty kit," said Nelson.
Engine and Suspension
"I have not done a lot with the truck yet in terms of horsepower upgrades," said Nelson. "We did do a full intake replacement from AFE Power, and I am currently researching tuners."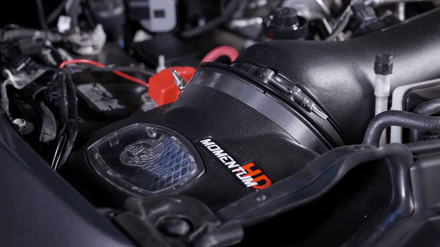 Nelson wants to maintain the car's stock nature for the most part, but he has investigated an aftermarket exhaust, and he has put on some aftermarket suspension.
It has a Ready-Lift 3 ½ suspension. The height was just the right middle ground between a towering 6-inch lift and the stock ride height, said Nelson.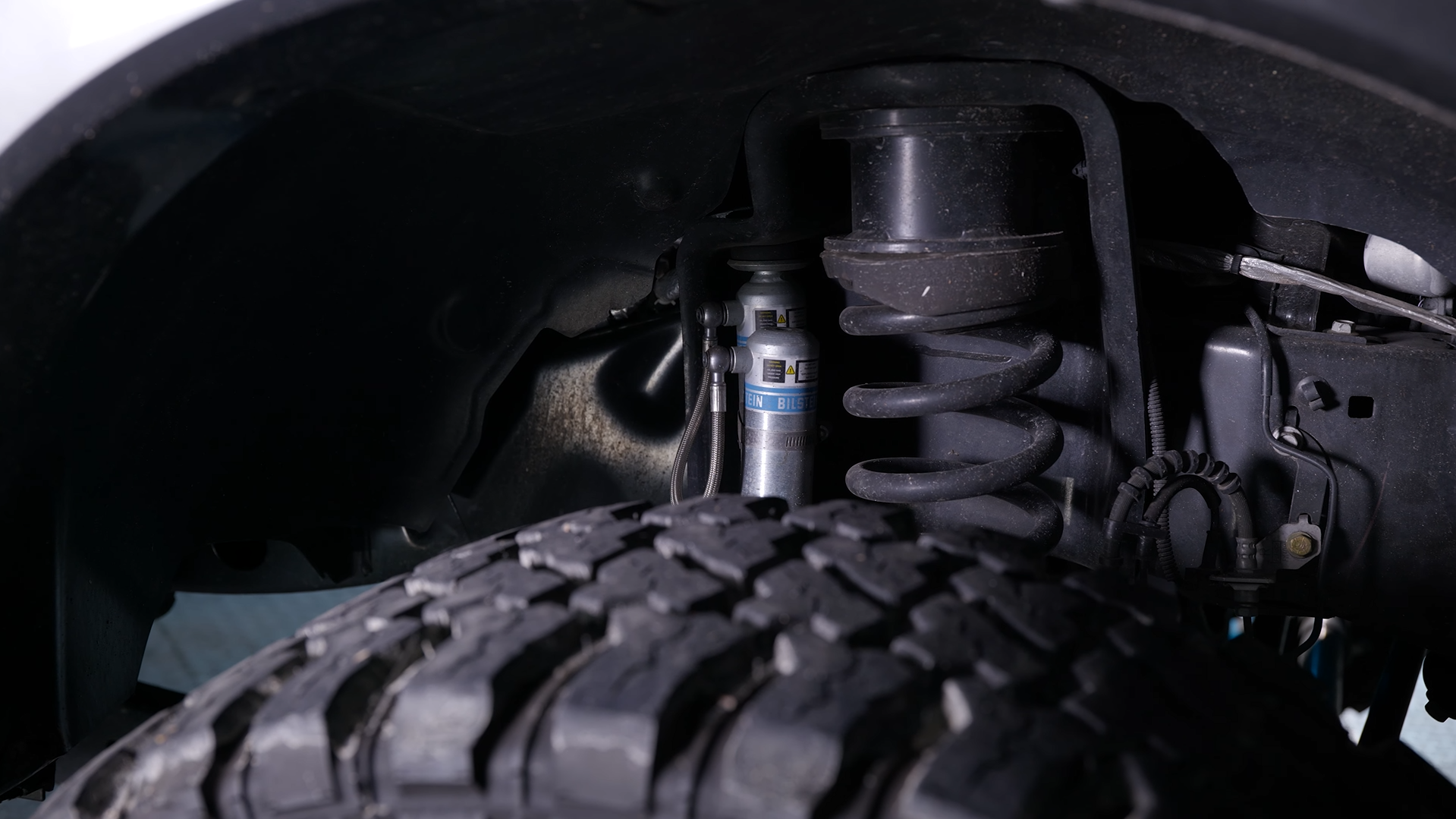 This F-450 is no garage queen so you will not find any chrome finishings and mall crawler décor. Nelson regularly drives this F-450 and it needs to be ready for all the wear and tear that comes with a promotional company car.
Interior
For the most part, the F-450 is the same as any other. With Nelson's Limited model, you get a few extra details to make the experience of being in this car a bit more luxurious.
The seats feature exclusive tan leather, massage functions, heating and cooling, and a 'Limited' badge to let you know where you are sitting.
While the knots in your back are being worked out by the seats, you will notice the brushed aluminum all over the interior, numbered 'Limited' badges, and the dark-grey wood grain details on the dashboard.
"When you open the [center] glove box, from Ford you have a gun-safe in the middle," said Nelson. The safe has the Ford emblem on it and a lock to keep your guns secure.
Nelson got Bullet Point Mounting Solutions kit to mount his phone and the passenger's phone. Above that, a radar detector from passport sits on the dash.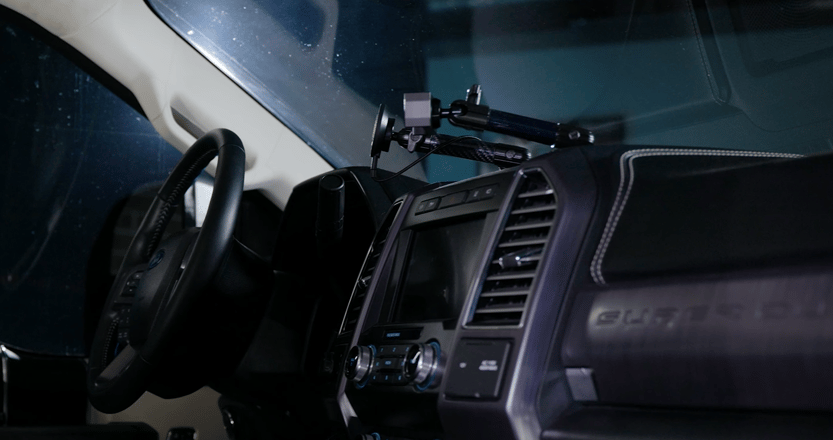 "One of my favorite parts of the truck… a full panoramic, glass-sunroof ceiling," said Nelson. "This truck is missing nothing. It is a breeze to drive, it looks awesome, it can do almost anything, and you can do it in luxurious comfort."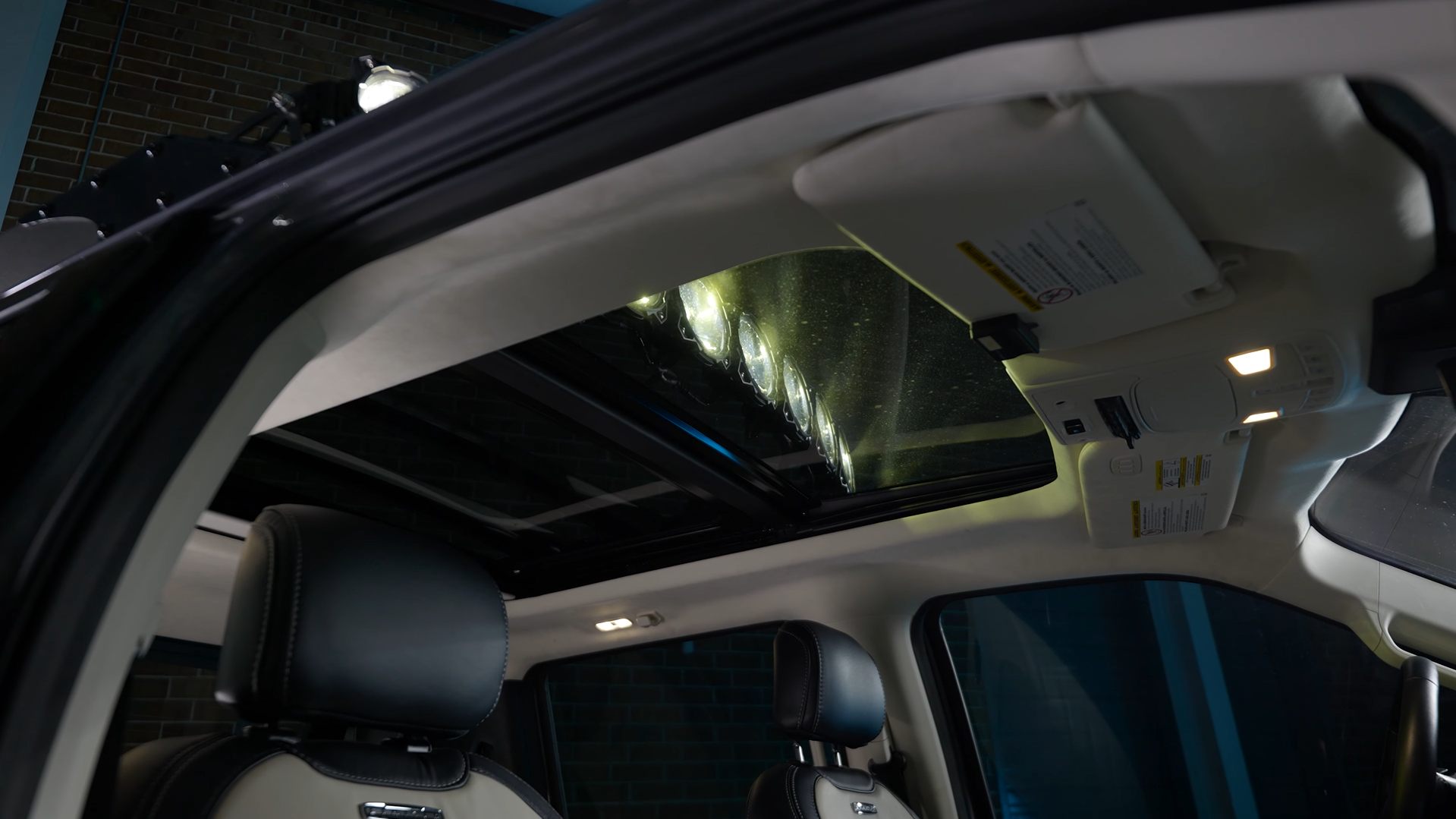 ---
If you have any questions or comments for Chris, be sure to find him on the Headlight Revolution YouTube channel and you can drop him a comment.
If you have anyone who has a cool car and is interested in being featured, drop us a comment. If you are looking for any of the products we mentioned, check the links in the article or visit HeadlightRevolution.com and plug in your Year, Make, and Model into their vehicle selector to find all the products that fit your application.
Meanwhile, check out Morimoto's full interview with Chris Nelson on their YouTube channel! Be sure to like and subscribe to keep up to date on all of their latest releases.