In the following videos, we'll show you how to install the NSV LED Light Bar in the Toyota Tundra. This light bar installs directly into the hood scoop at the top of the grille in the 2014-2018 Toyota Tundra. This NSV light bar is really more than a light bar–it's a whole lighting system. We were impressed by all that this light bar can do! It has a scanning wipe effect during locking and unlocking (reminiscent of KITT from Knight Rider), a DRL function for accent lights while driving, the full light bar function, and strobing functions.
Step 1: Mount the Light Bar:
In the Step 1 install video, Chris will walk you through the steps of removing the Tundra hood bump that is when closed, forms the top of the grille. The NSV light bar is OEM quality and fits perfectly into the hood bump vent area. Just remove the black plastic insert and the NSV light bar bolts directly in its place.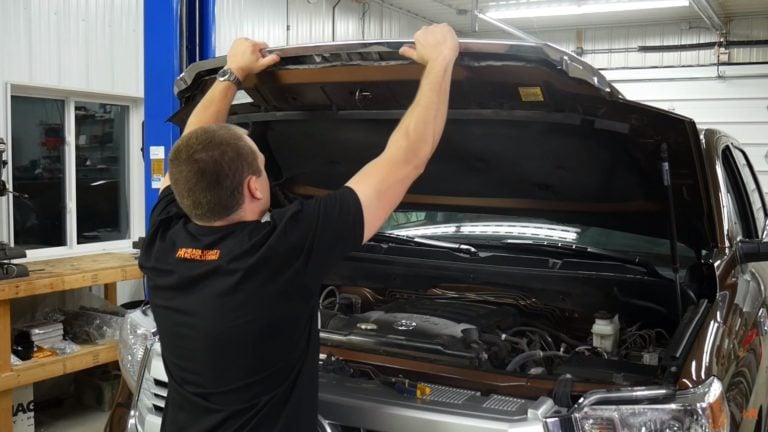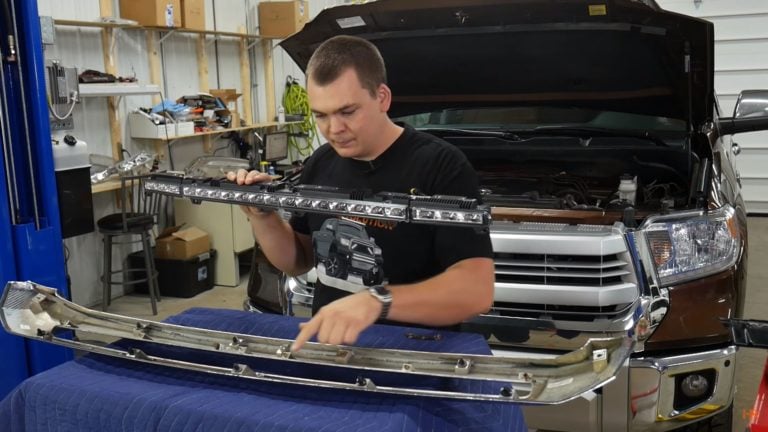 Step 2: Install the Tundra Wire Harness
The Step 2 install video walks you through the process of wiring the NSV light bar to your Toyota Tundra. The OEM quality of this light bar extends into the Tundra as well; the light bar includes a wiring harness and replacement switch panel. Watch the video below to follow the wiring process and how to remove the original factory switch panel.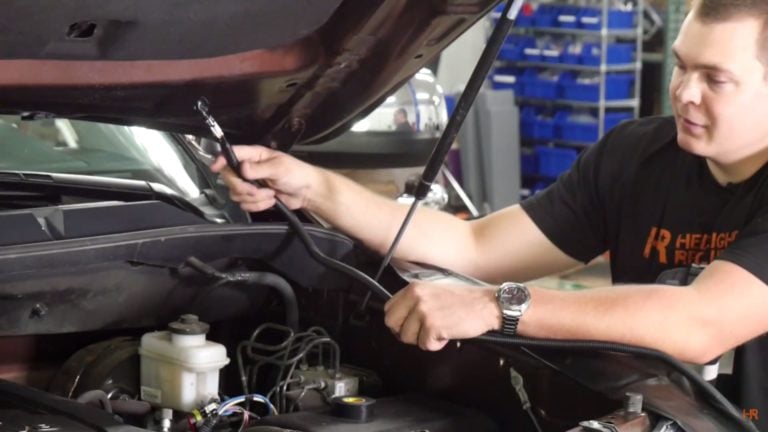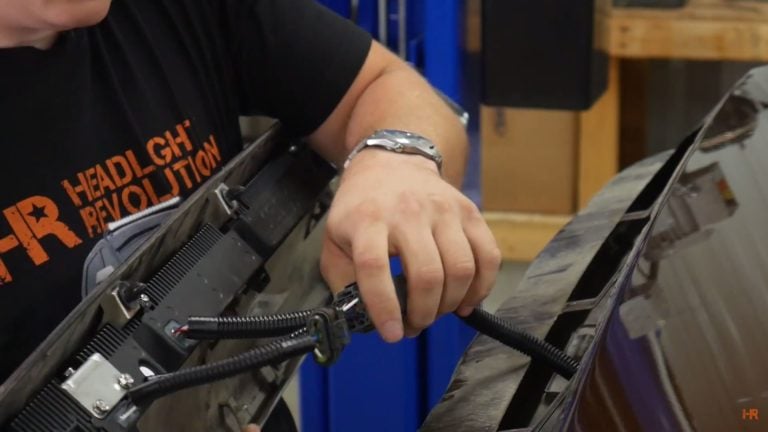 Step 3: Install Tundra Switch Panel
In the last install video, Step 3, Chris finishes the install by installing the new switch panel and wiring up the light bar. These new switches control all of the light bar functions. The new panel also has original switches to reinstall the original factory wiring.