JW Speaker on display for Jeep and Mopar at SEMA

Most Jeep enthusiasts know what types of LED headlights are available for their vehicle, and arguably the most popular option in recent years has been the JW Speaker model 8700 LED Headlight. This model of the available Jeep headlight options has the most futuristic and unique look, and the best light output of any other 7″ round LED Headlight on the market, so it's no wonder that they are the most popular.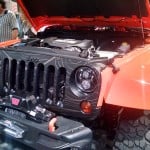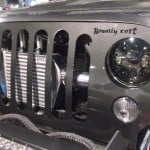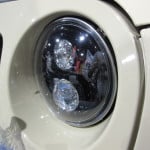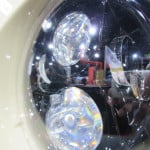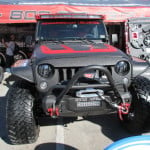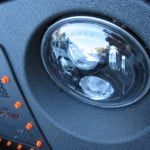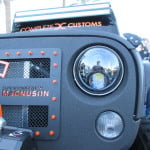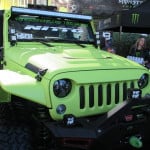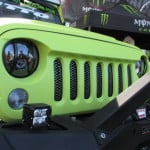 Because it has become such a popular product in the Jeep community, it's no wonder it has caught the eye of Jeep corporate. At last year's SEMA show (2013) the Mopar booth had Truck-Lite LED headlights branded with the Jeep logo.
Now in 2014 at the Jeep booth they have JW Speaker 8700 LED headlights, factory equipped with H13 connectors, and the Jeep logo branded on the inner bezel. Why does Jeep keep debuting different LED headlights at their booth with the Jeep logo? My guess is they are just feeling the water for the market, throwing options at the wall to see what sticks and to see what people like.
Here are the pictures from the Jeep booth, showing the JW Speaker LED headlights marketed in the Jeep booth at SEMA 2014: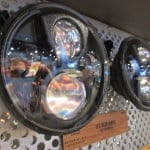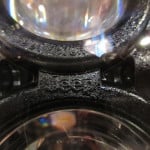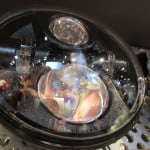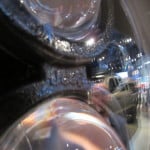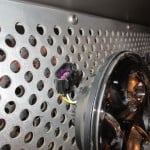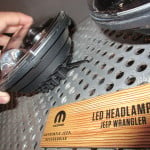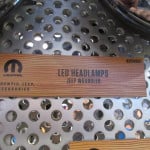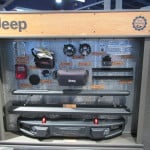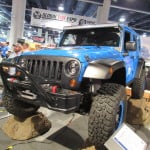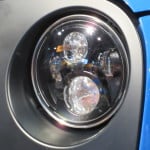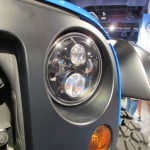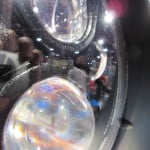 If you like the sound of a Jeep with LED Headlights, you can get your own at Headlight Revolution here. All you need is the JW Speaker 8700 and the adapter harnesses.