We recently came across this product install of the 7″ Round JW Speaker 8700 Evo 2's and 6145 Fog Lights in a Jeep Wrangler. Keep reading to see how this Wrangler owner did the project.
Re-posted from the Jeep Forum. Write-up and pictures by user Andyjr on www.jeepforum.com.
I ordered my lights from Headlight Revolution and I ordered them as their kit. The kit comes with the anti-flicker harness for the 8700 Evo 2's and the 6145's come with 2 adapter harnesses. When I call Headlight Revolution, I had a couple of questions and Anthony was very willing to help me with anything I asked him.

When I ordered the lights I was told that the lights were on back-order and should be in the first week of January. Anthony held true to his words and my 6145's were shipped from his location and the Evo 2's were drop shipped from JW Speaker. Both arrived at my house on the same day, I was happy about that.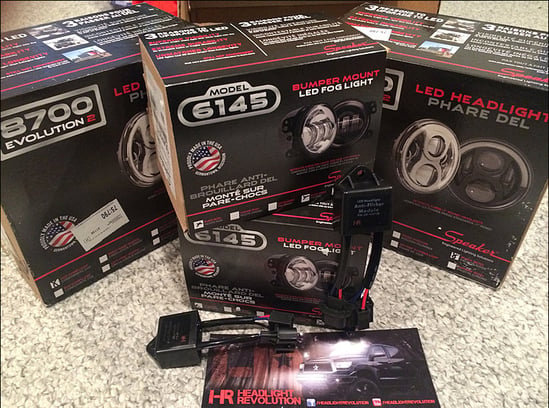 Since I was pulling the stock lights out I wanted to do a couple of things before installing my new lights. First I painted my headlight trim rings black so they wouldn't stand out on the new black headlight. Next came putting on the horizontal alignment screws that Jeep felt we didn't need. The alignments screw part #550781144aa were pretty easy to install and well worth the $5.00.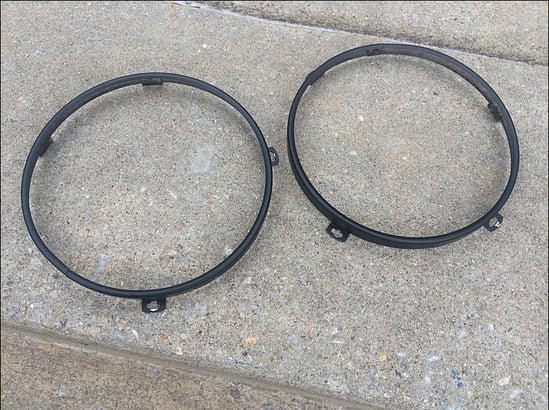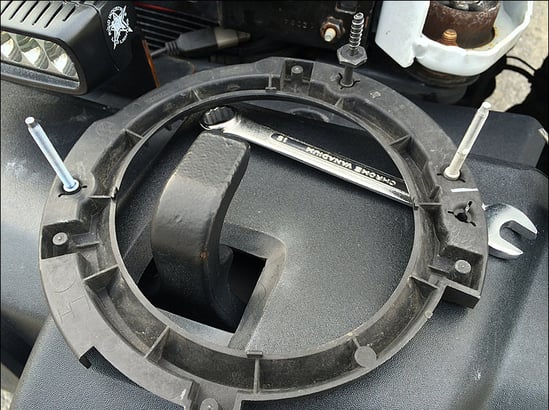 The install was very simple and everything was "Plug & Play". The headlights hooked right up to the anti-flicker harness and then I zip-tied the harness behind the headlight housing. Painting the trim ring looks good against the black headlight compared to the chrome. The only problem I had with the headlight install was dropping one of the little screws and being unable to find it.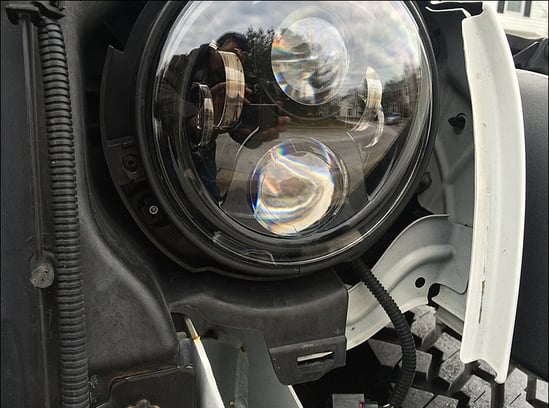 The fogs were also a "Plug & Play" install. Ordering the lights from Headlight Revolution made it simple, they installed a plug on the 6145's before sending them to me. No cutting or splicing the wires and their adapter harnesses make it a clean install.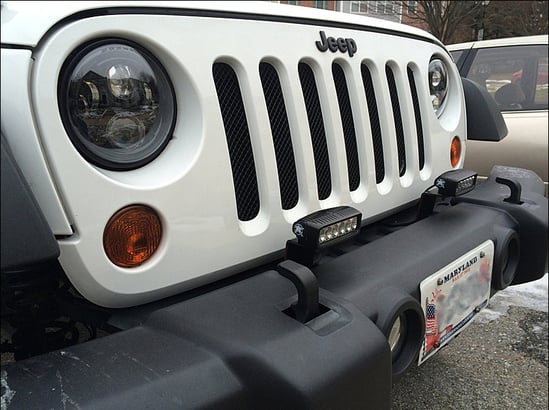 All of these products and the other Jeep Wrangler-specific install parts are available from Headlight Revolution here.