I recently got my hands on a new 2015 Nissan Altima SV and at the time of writing this there is no database online or at the dealership that said what bulbs the vehicle took for headlights and fog lights. We wanted to upgrade the low beam headlights and the fog lights to LED or HID bulbs so to do the install we just had to tear the car apart and find out what it had under the hood!
Here's what we found: On this particular 2015 Nissan Altima SV it used H11 low beam headlight bulbs and H11 fog light bulbs. We ended up going with 2 pairs of the GTR Lighting H11 LED Headlight conversion kit found here. These fit in the stock fog light and headlight housings perfectly with no modification necessary. They were 100% plug and play. We installed the lights, zip-tied up all the wiring and turned them on. That's all there was to it!
Here are the pictures of a comparison between stock and the new LED bulbs from GTR Lighting: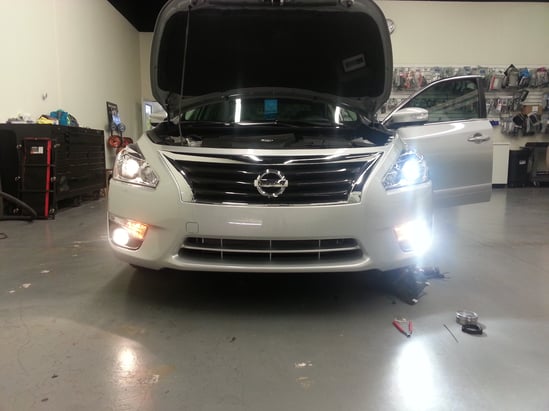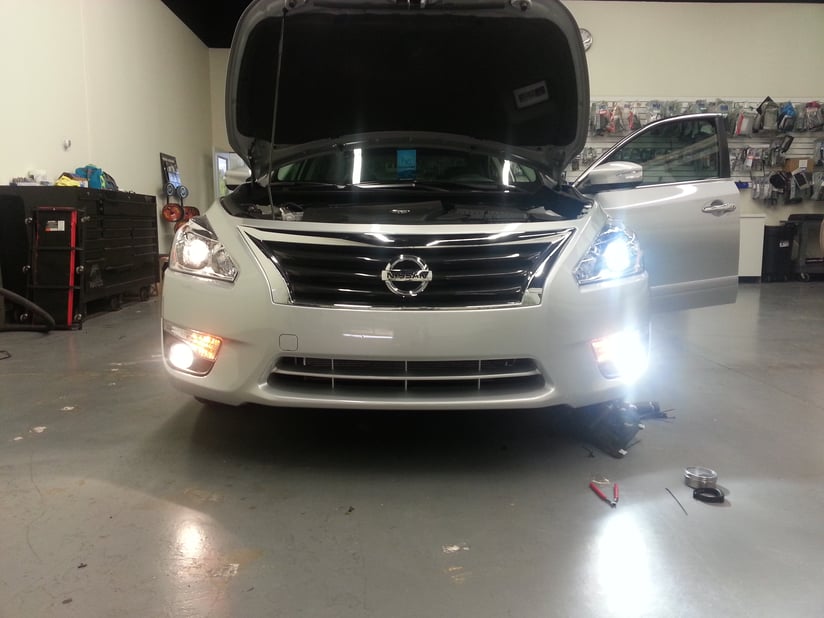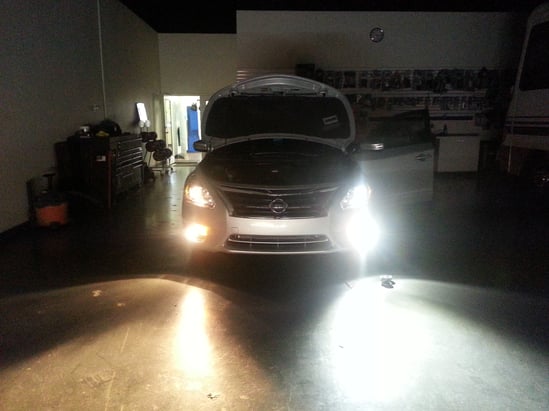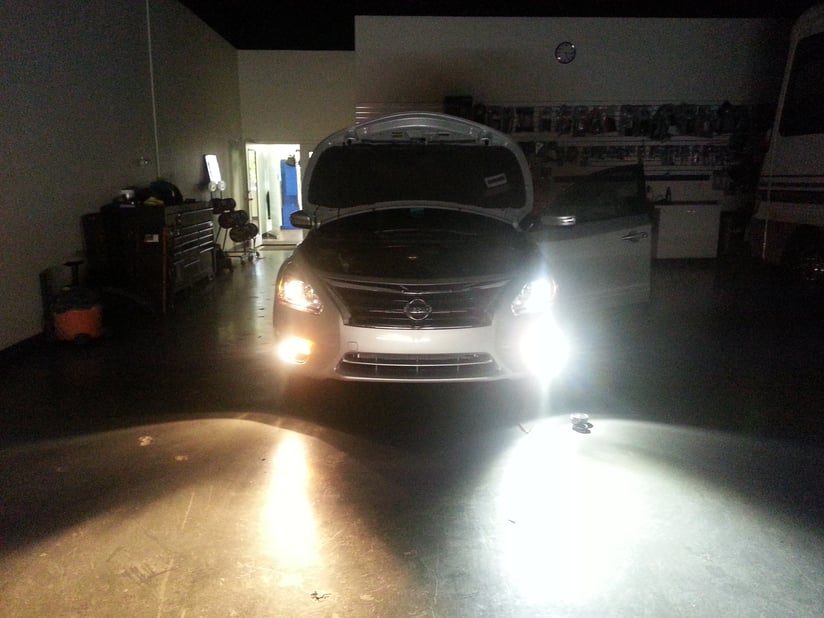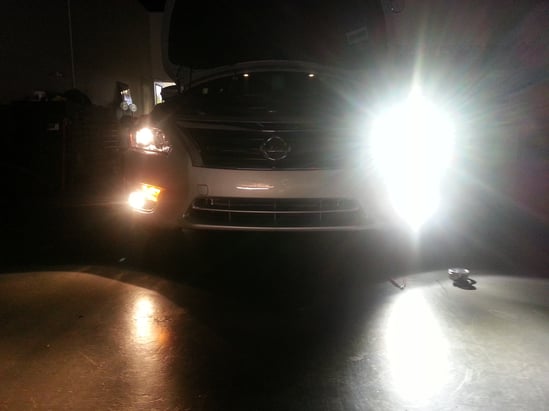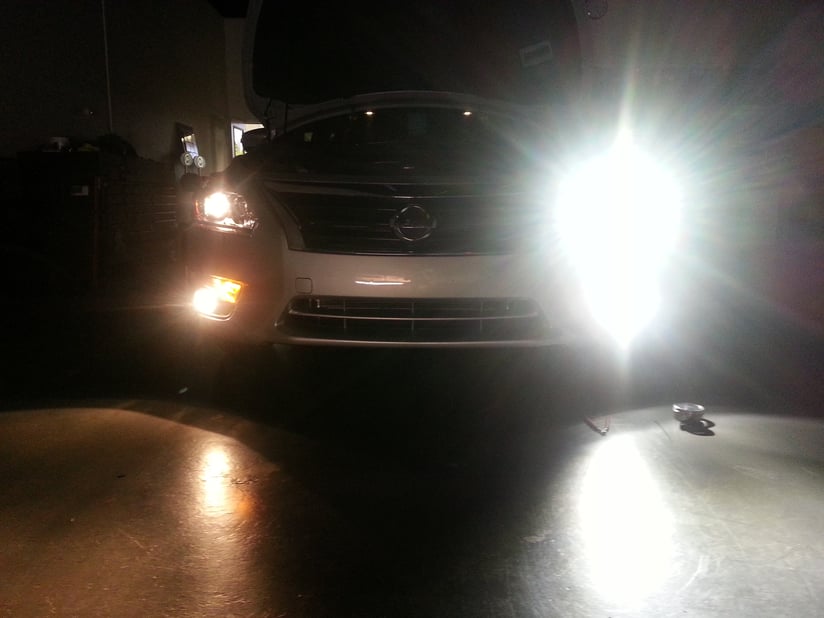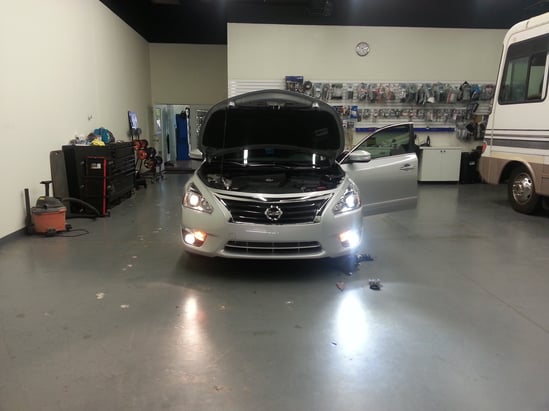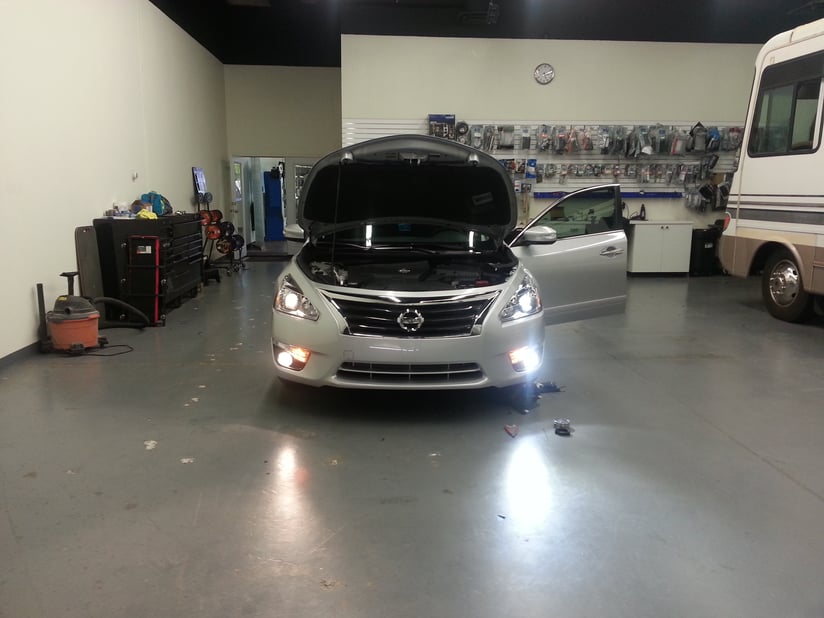 As you can see from the above pictures, the LED headlight kits are twice as bright as the original lights, and here you can see the completed lights.