If you go to the PIAA.com website store and look at their H16 replacement halogen light bulbs for cars and trucks you will see this picture. PIAA, an automotive lighting superpower in the aftermarket world, is one of the few replacement light bulb companies out there that has gotten this right!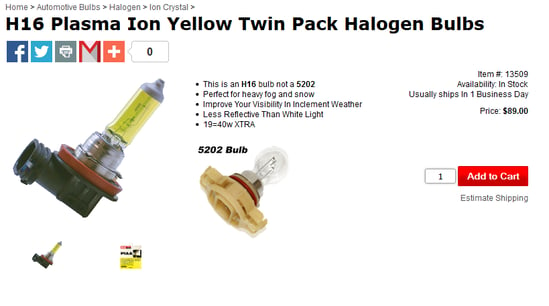 The H16 automotive light bulb is part of the H9/H11 bulb family and it is very similar to H8, H9, H11, and H15. It is characterized by having a traditional right-angled style connector input base, a large rubber o-ring below the metal tabs, and 3 metal tabs spaced evenly apart around the base to lock it in place.

The biggest difference between H8, H9, H11, and H16 are both the wattage levels that they run at and whether or not they have a painted-on reflector cap at the top of the glass tube. H16 is most commonly used in fog lights, whereas the H11 is most commonly used in headlights. Therefore, you'll see H11 bulbs that look almost identical to H16 bulbs but have higher wattages than H16 and they will also have a slightly different pin configuration, but with some manipulation, you could swap an H16 and H11 around if you really wanted to.
So where did the confusion for H16 and 5202 bulbs come from? Well, first of all until very recently there were hardly any vehicles out there that used an H16 bulb in America. Then, I'm guessing some uninformed light bulb manufacturer in Asia somewhere one day decided that they didn't know what a real H16 bulb was and there was some confusion. One thing led to another and they started classifying 5202 light bulbs as H16, 5202, 9009, etc… This is wrong!! You will never see a Sylvania or Philips or other OEM bulb labeled as H16 that looks like a 5202. Here are some popular LED versions of these different bulbs:
5202 LED Bulbs from GTR Lighting: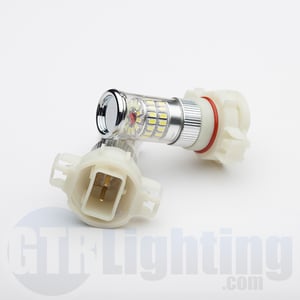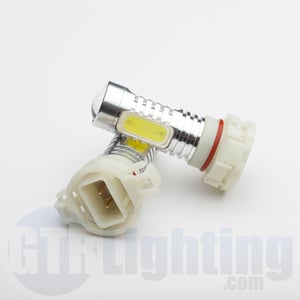 H11 / H16 LED Bulbs from GTR Lighting: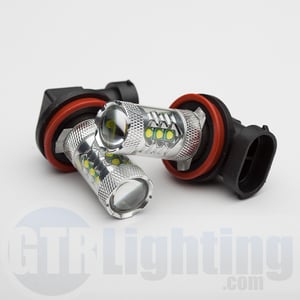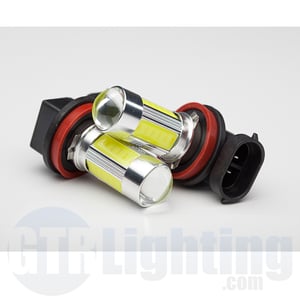 I hope you learned something new about different types of replacement automotive bulbs from this article and really the goal here is to educate people on different lighting products so you can make the right decision next time you spend your hard-earned money. From an enthusiast standpoint, the last thing you need is to order a part for your vehicle, it shows up and it's the wrong thing…. ugh.
So if you have a 2014 Toyota Tundra and you're trying to find some cool LED fog lights for your stock H16 fog light bulbs, try one of these!