Did you know HID lights will melt the fogs on your BRZ? We will show you what happened to our BRZ and show you 2 good high-power LED options so you can STILL have upgraded fog lights.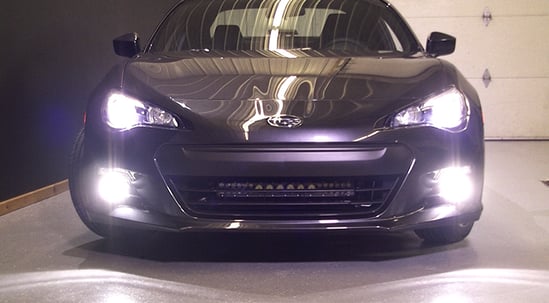 If you're like us, we love the look and power of HID bulbs in our vehicles and will use them any chance we get. So when it came to updating the Subaru BRZ we went all out and put HIDs in the headlights and fog lights. The strength and intensity of HID lights make them a perfect safety upgrade in headlights and fog lights during poor weather conditions. However, we found out that HIDs were not an ideal choice for our Subaru BRZ fog lights. In the Subaru BRZ, the power of the HID bulbs was too great for the fog light housings; within a few days, they began to melt.
HID light sources provide the brightest illumination available and are considered the benchmark against which other forward lighting technologies are measured. HID light sources provide three to four times the light output of standard halogen light sources and promote better driving visibility by providing enhanced peripheral vision and improved down-road illumination. HID Bulbs use up to 65% less energy than conventional lighting and can last up to 10 times longer, but all of that light creates heat. I recommend never installing HID bulbs in Subaru BRZ fog lights. We had these 35w HIDs installed in the fog lights for 1 week until we noticed some bubbles forming on the lens. Then within another week we also noticed the chrome reflector starting to flake and melt. As soon as we could, we ordered new housings and replaced them with new LED lights instead.
So now what, are you stuck with dim, yellow light in your BRZ fog lights? Not to worry, we've found two great options from Black Top Racing that will look great and keep your fog light housings intact.
Their first option is a 950 lumen 80 watts LED bulb from GTR Lighting. These bulbs will give you the crisp, white light of HID, with the long life and simplicity of LED bulb replacement.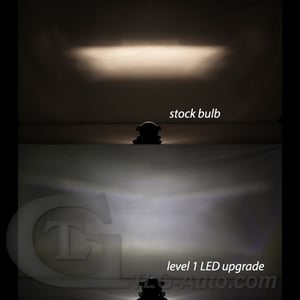 Their second option is a complete LED Conversion Kit that boasts 2,200 lumens per bulb—that's up to 2.5 times the output of standard halogen bulbs! Totally plug and play, this kit will give you the crisp, white 6000k look of HID without the higher HID price tag. Although the LED Conversion Kit doesn't quite match the power level of HID, the LED Kit is a great choice where heat and melting issues arise. The LED bulbs in the Conversion Kit are molded from aluminum to conduct and dissipate heat through the bulb. Also, an embedded fan in each bulb creates a forced-air cooling system to cool the bulb, prolong the bulb life, and protect your fog light housings.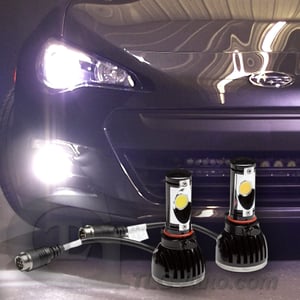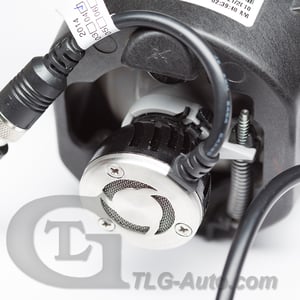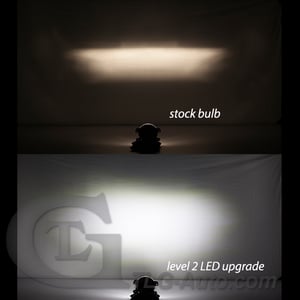 So if you want to update your Subaru BRZ fog lights, learn from our mistake and looking into these other great options. And if your looking to make any other upgrades to your Subaru BRZ, take a look at all the other BRZ specific options Black Top Racing has to offer.