Everything You Need to Know About the BRAND-NEW Morimoto 4Banger LED Light Pods
Morimoto has done it again with their brand new 4Banger LED Light Pods. Releasing with both a Hybrid XB and Nichia LED, these pods are designed to compete with LED pods that use 4 LEDs… hence the name 4Banger.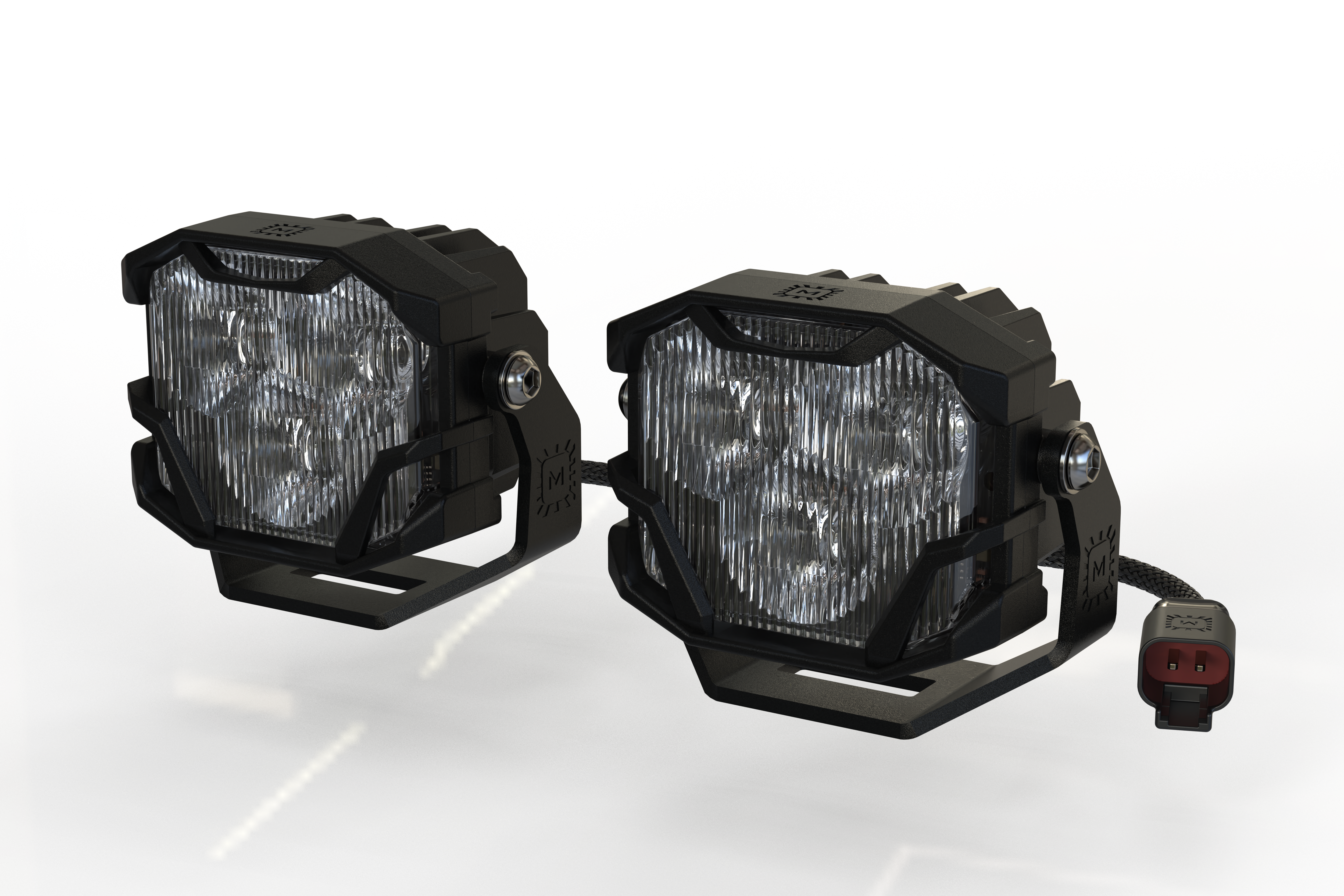 This is standard for Morimoto to refine an existing principle and design philosophy. Here they have done more with less where these lights are more about refinement and beam control, as opposed to sheer power alone.
Tale of Two Pods
With the launch of their new 4Banger LED light pods, Morimoto has offered two different pods. The first is the 4Banger Hybrid XB that boasts top-of-the-line performance. Inside its construction is an Osram HX Boost LED chip that helps to emit an excellent wide beam. In fact, this wide beam is the brightest on the market and matches that of the Diode SS3 Max. While the 4Banger's spotlight is not as bright as the SS3 Max's, this light is built to give you the best wide beam on the market.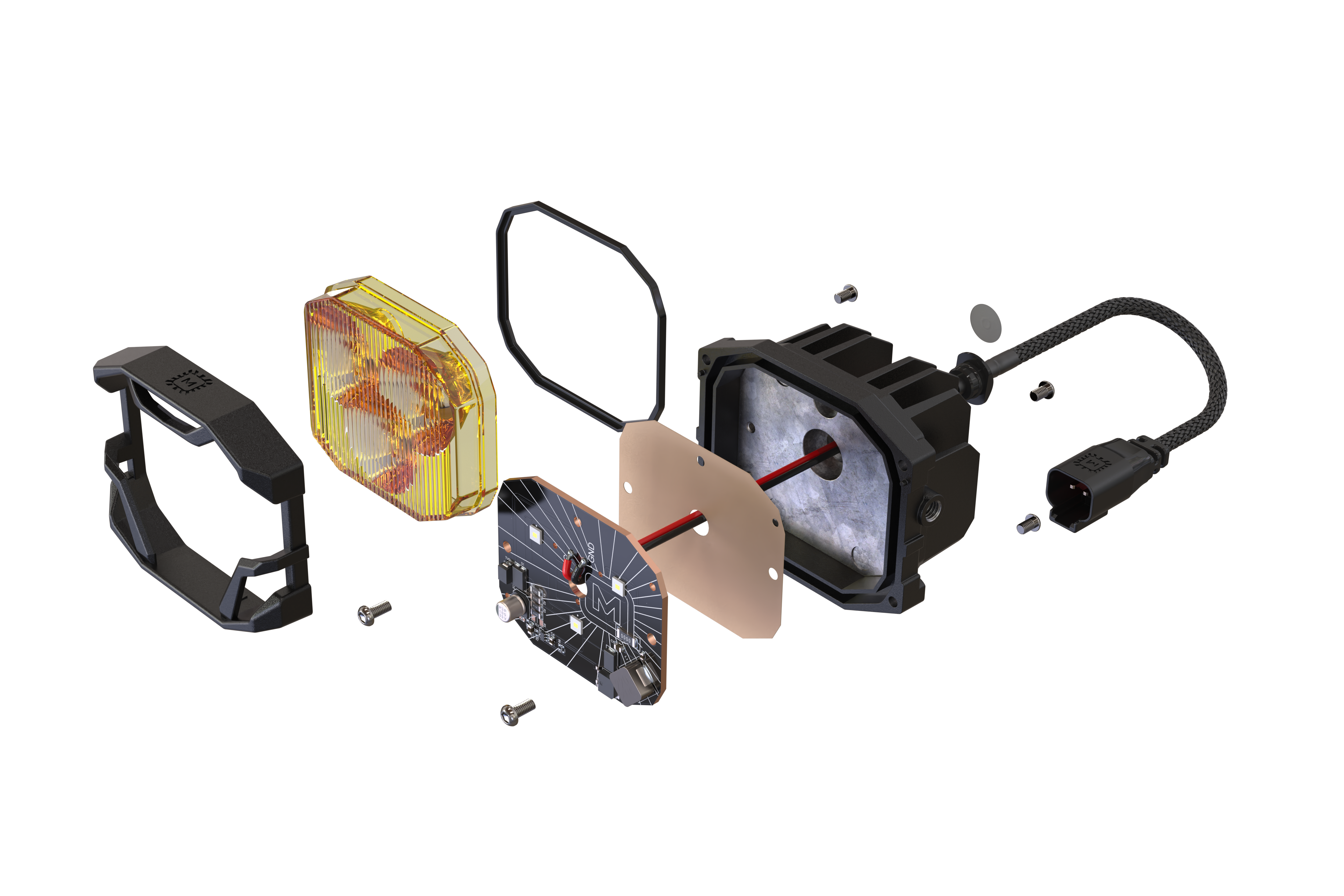 Morimoto's second 4Banger offering is the NCS, which is an entry-level model with fantastic performance. Unlike the HXB model, the NCS is running a Nichia LED chip spec for its output source. Performance-wise, the NCS fits between the Diode SS3 Pro and the Diode Sport.
Both pods are also offered in two colors. The first of which is just a white LED that projects through a clear lens and the second is a yellow light. In the NCS model, a phosphor-converted (PC) yellow chip is used behind a yellow lens.
PC chips mean the light itself that is generated by the LED is yellow, to begin with. This formula delivers more intensity in oppose to when white light is filtered through a yellow lens to make a yellow light. Doing so drastically reduces the intensity of the light. Using this PC chip gives a more powerful light than attempting to filter a white light through a yellow lens.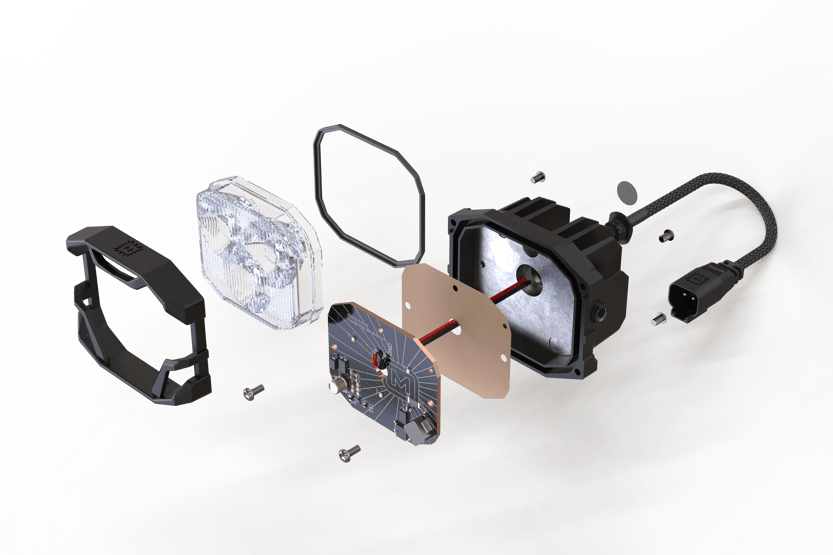 Three Beam Patterns
To ensure you have a light that fits your driving needs, Morimoto has offered their new 4Banger LED Light Pods in three different beam patterns.
First, there is the highly focused hot spot for that high-speed, long-range visibility. The 4Banger Fog brackets, which fit a myriad of vehicles, would pair nicely with the spot-beam variant of the pod.
If you are not looking to see leagues ahead of your vehicle and want something a little more prime for everyday use, the Driving/Combo beam pattern would be ideal for you. This uses a combination of spot and wide. It would be a great addition to a high-performance set of headlights as a "secondary high beam."
Best used for a fog light application, Morimoto offers the 4Banger in a wide beam pattern. The HXB Wide pattern is brighter than the current industry standard, set by the Diode SS3 Max, despite the diode having a little more width. The intensity at the far reaches of the Diode's pattern is so small, it is not as effective widthwise as the 4Banger HXB.
To utilizes these excellent beam patterns, all 4Banger LED Pods use a Total Internal Reflector (TIR), which provides the most powerful and effective output available in automotive lighting. Only Diode uses TIR in their SS3, while brands like Baja, Rigid, and even KC are using old-school reflector-type optics that are far less efficient.
Versatility
Having such a big launch with only one product with a few applications would be so boring. Thankfully, Morimoto has thought ahead and given us a huge selection of 4Banger A-pillar brackets that fit perfectly with numerous vehicles.
Due to the small size and proprietary line of brackets, you will not find any awkward fitments. The integration is as good as it gets.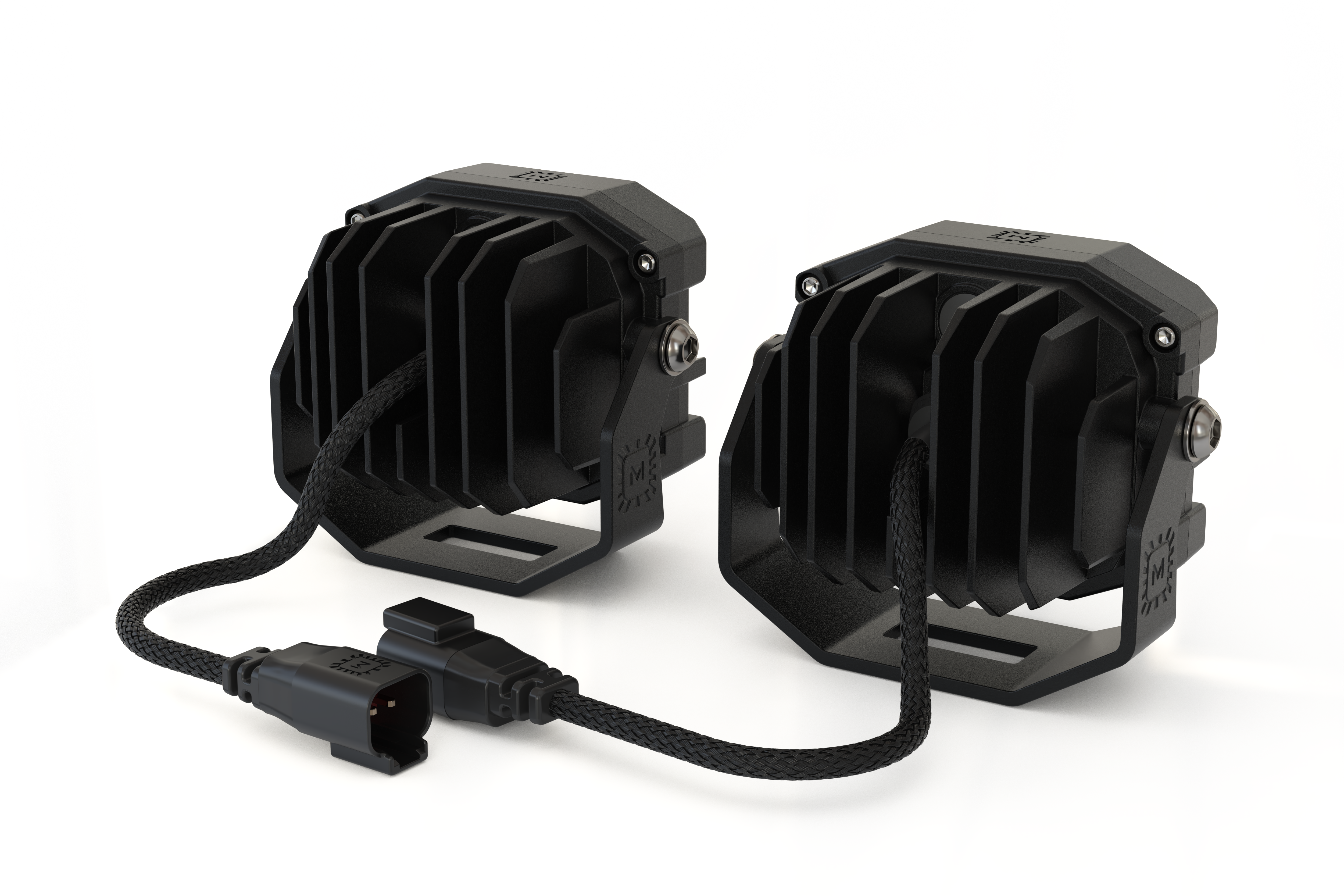 These fog lights are fully adjustable, even after being installed. This gives you the freedom to aim them in a way that best fits your application. On the topic of adjusting, these lights offer a unique alternative to the run-of-the-mill pods that other brands offer. Morimoto has put tons of work into making sure these pods are unique and will help make your vehicle stand out among the rest.
Keep an eye out on this space for more hands-on knowledge of the Morimoto 4Banger LED Light Pods as they hit the market. But until then, let us know what you think of the new addition to Morimoto's line of products!