If you own a Jeep Wrangler, you've probably looked at upgrading the foglights and headlights on it with HID or LED. Finally, there is a really good, in-depth review about a popular Jeep LED fog light option. The video is located here, but it's pretty long so we broke it down for you. Just click on each section below to watch that part of the video. This video talks about the features of the PAR36 (4.5″) 80275 LED Light from Truck-Lite. Installation of the Truck-Lite 80275 is shown in a Jeep Wrangler JK bumper as a fog light.
The Truck-Lite 80275 is an affordable LED replacement for the common PAR36 size light. The Truck-Lite 80275 gives 280 lumens, draws .84 Amps of power, is DOT Approved, has a 3-year warranty, and is made in the USA.
At 5:07 in the video, you can see different versions of LED PAR 36 lights: The JW Speaker 6045 is a more costly LED replacement for the Par 36 size light, but is much brighter. The JW Speaker gives 750 lumens, is DOT approved, has a lifetime warranty, and is made in the USA.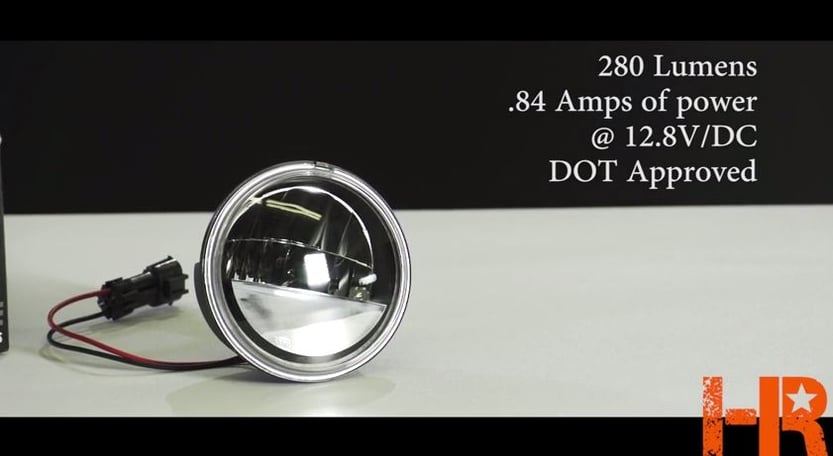 At around 6:23 in the video, you can see different types of mounts like a universal rubber PAR36 pedestal mount that will work for any of these lights. Shown here is a rubber mount and pedestal to hold and mount the light. This would be a great option for fog lights mounted on the top of a bumper.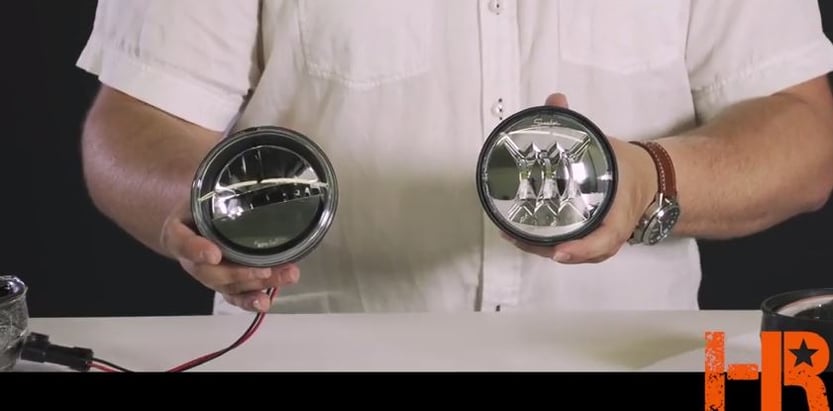 At 6:54 in the video, a different type of mounting bracket is shown. These are aluminum fog light brackets for mounting the 4.5″ LED lights to the inside of a Jeep Wrangler JK bumper. These brackets are installed from behind the bumper and clamp the light firmly in place. Watch here for some great tips and tricks to get the best fit possible for a LED housing replacement.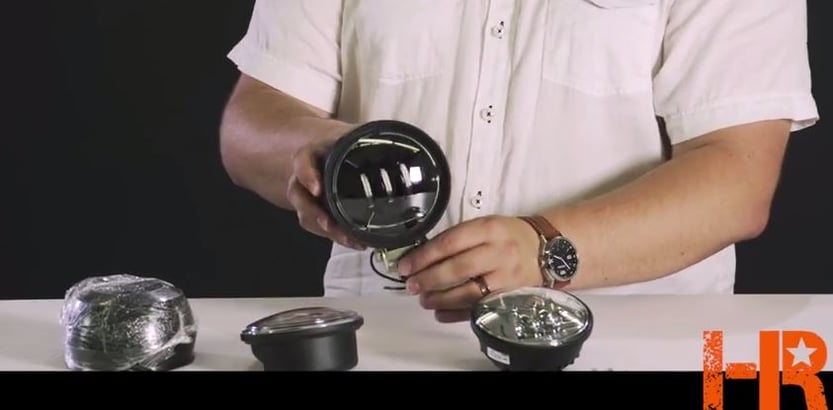 At 12:36 you can see different wire harness adapters that make the Truck-Lite 80275 plug into the factory Jeep fog light wiring without any modifications.

The new Truck-Lite LED replacements can be manually soldered and hardwired in, but an adapter is available for an easier plug-and-play install. The first is a 9145 style fog light bulb adapter, (common in 07-09 Jeep Wranglers), and the second a 2504 style fog light bulb adapter for 2009 and up Wranglers.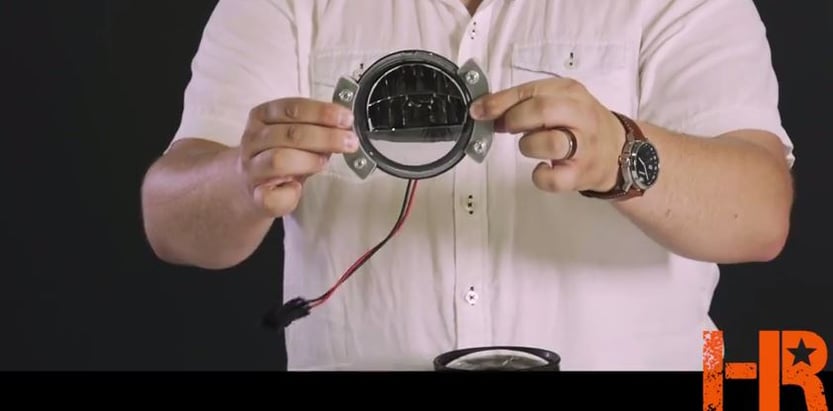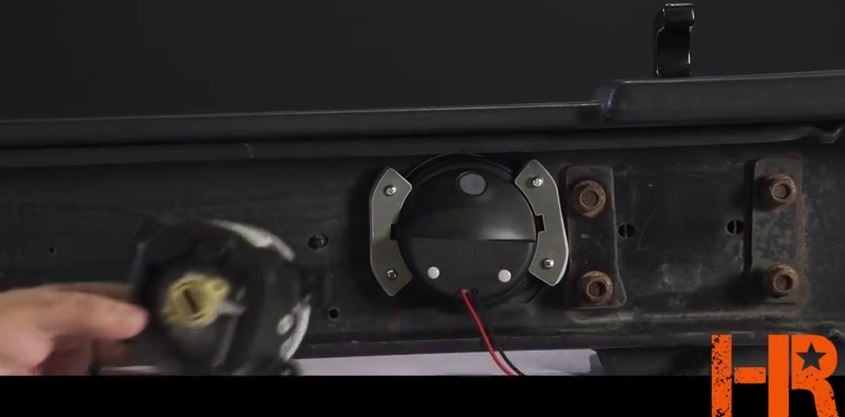 Lastly, at around 15:28 you get to see the products in action. The original stock fog light bulbs in the Jeep JK are somewhat dim and yellow.

Here you can see how much brighter and whiter the different LED fog light replacements are. The fact that these products can be used largely as a plug-and-play upgrade is pretty exciting to anyone who needs brighter, whiter lights in the fog location.