Brightest in the world!
This truck is equipped with the best of the best, and the absolute brightest lighting products available for the 2017-2019 Ford F350 and F250 Super Duty trucks! We first installed a lift, wheels, and tires, and the Addictive Desert Designs roof and headache rack. From there we installed all the Vision X goodies possible to come up with over 100,000 Lumens of light! This thing is 100 times brighter than the average vehicle on the road… Can your truck do that?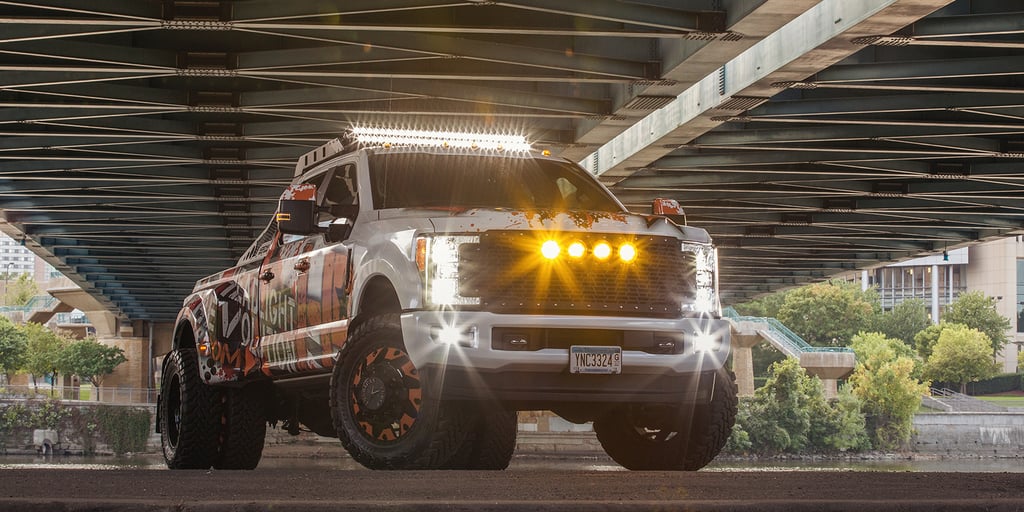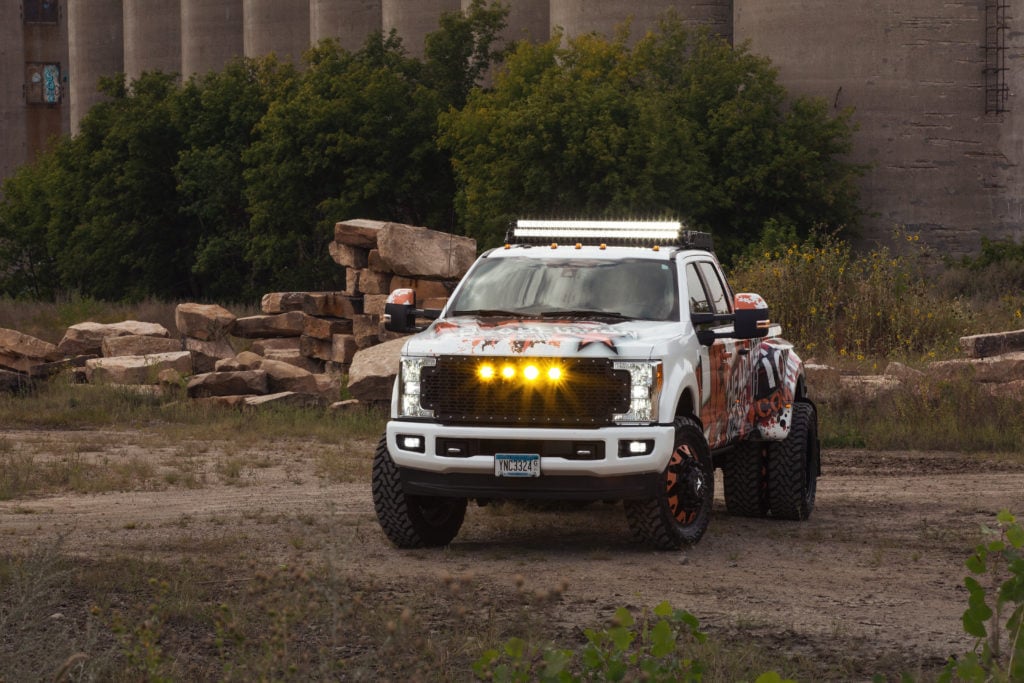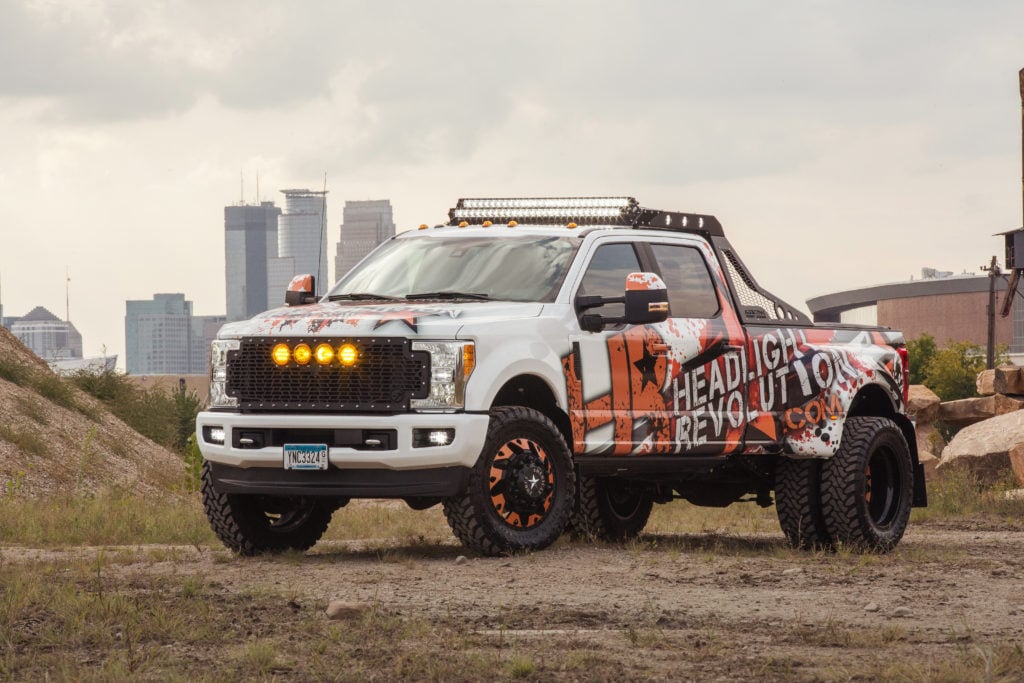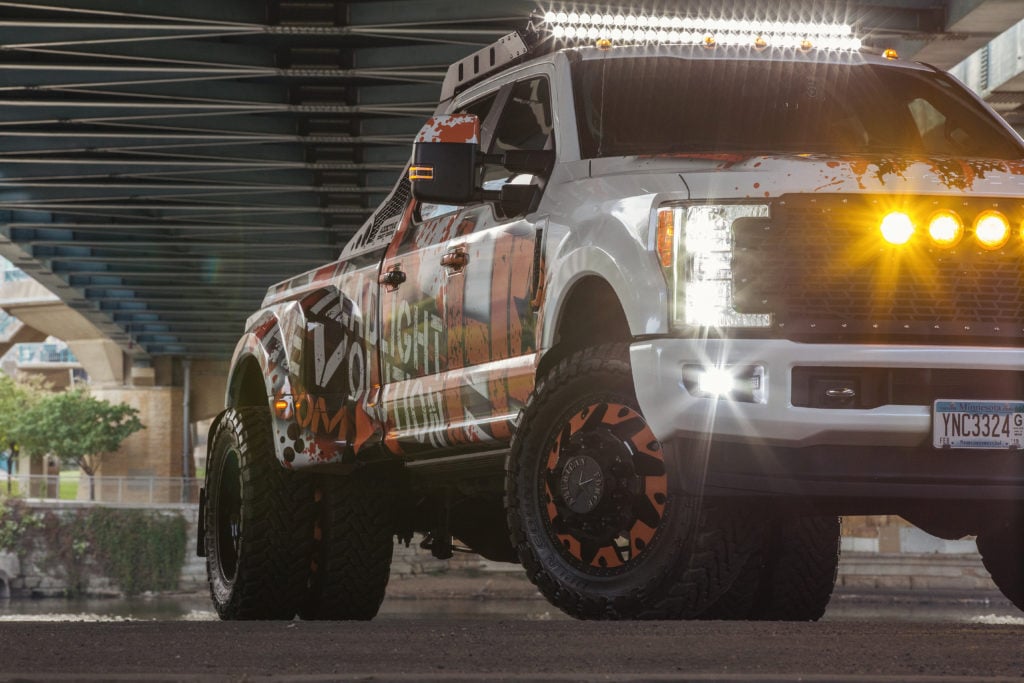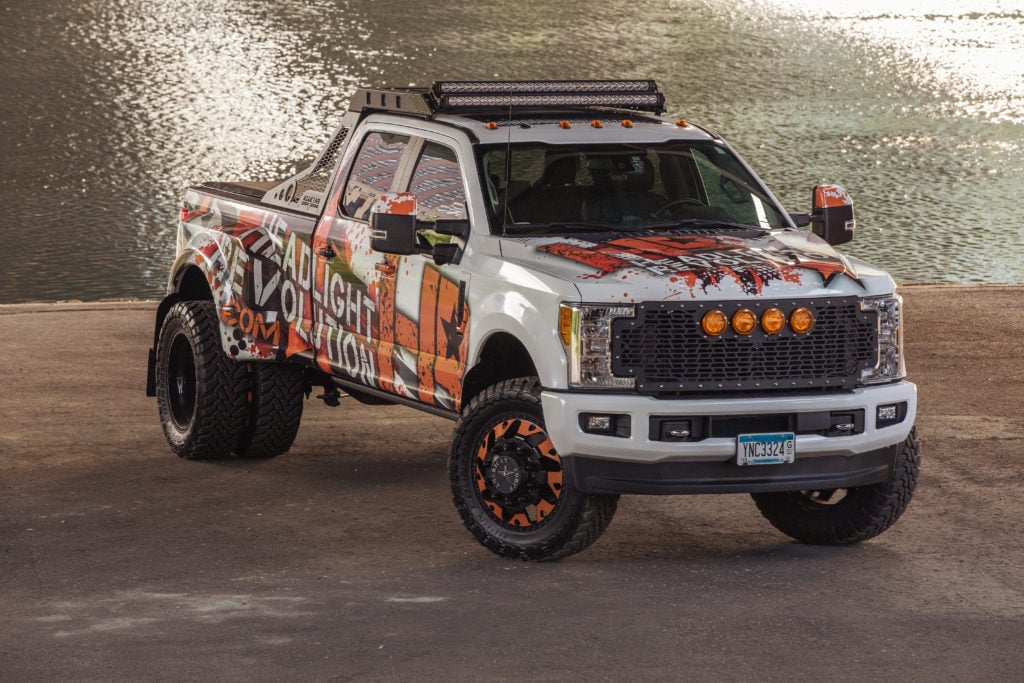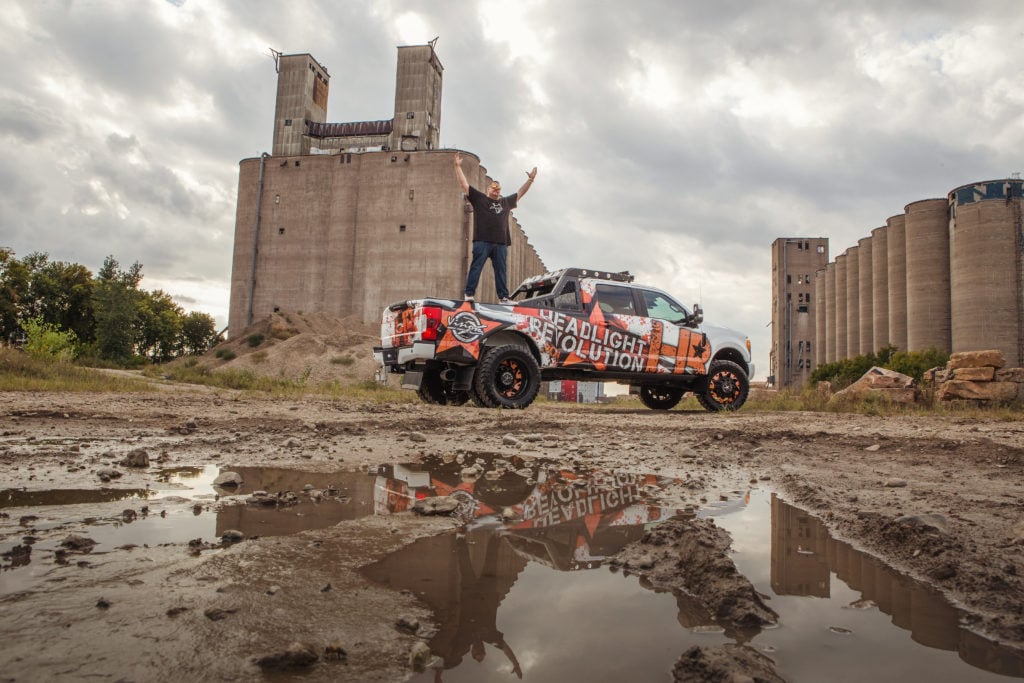 -Two Vision X XPR-H27S 51″ Roof-Mounted 10w-LED XPR-S Light Bars: 29,133 Lumens Each
-Six Vision X XIL-OPRH115 3.5″ Round 10w-LED Optimus Pod Lights: 1,052 Lumens Each
-Two Vision X CG2-CPZ110 4.7″ Round 40w-LED CG2 Single-LED Light Cannons: 3,000 Lumens Each
-Two Vision X CG2-CPM710 4.7″ Round 40w-LED CG2 Multi-LED Light Cannons: 5,250 Lumens Each
-Four S-V.4 H13 LED Headlight Bulbs: 3,600 Lumens Each
-Two S-V.4 9005 LED Fog Light Bulbs: 3,600 Lumens Each
TOTAL:
102,678 Raw Lumens!
Disclaimer:
Street legal in the USA for Fog Light use.  Not compliant with DOT / FMVSS108 and not street legal in the USA for Headlights.  Certain specialty vehicles strictly limited to off-street use and not having DOT registration or license plates may use these products exclusively off-streets. International street legality varies by country. This usage regulation is not unique to a specific bulb, ALL LED and HID bulbs from all other brands, regardless of marketing claims, are prohibited from street use in halogen headlights in the USA.