New Superduty, Tacoma, Tundra and Porsche LED lights from Morimoto - New Products April 2021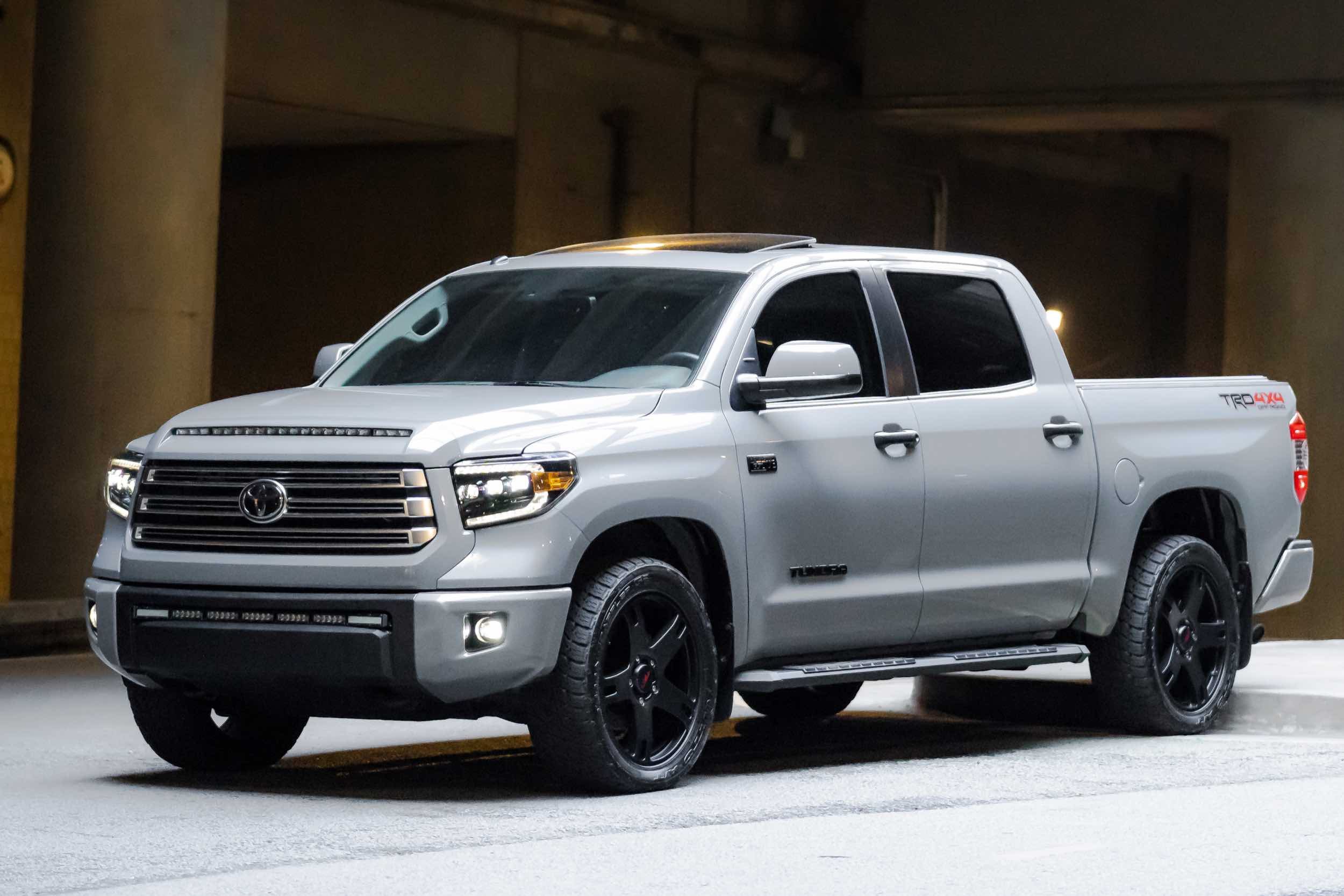 Warmer weather has us in the mood for a refresh, and with these seven game-changing products from Morimoto, we're ready to roll! They say hindsight is 20-20, which might be a trigger word from the last year for some. Despite that, what we have coming down the pipe this month will have you wondering why you paid extra for those OEM LED headlights when you could have had the best. Ouch, talk about some expensive hindsight!

2020+ Ford Superduty Morimoto XB LED Headlights
Part Number: LF508
MSRP: $2,208
Are you feeling lucky? If you're a 2020+ Ford F250, F350, F450, or F550 owner, today's your lucky day with the most badass headlights on the market. While it might not be a shamrock or a pot of gold, it won't be hard to feel like a winner with better looks, performance, and functionality than those OEM LED headlights.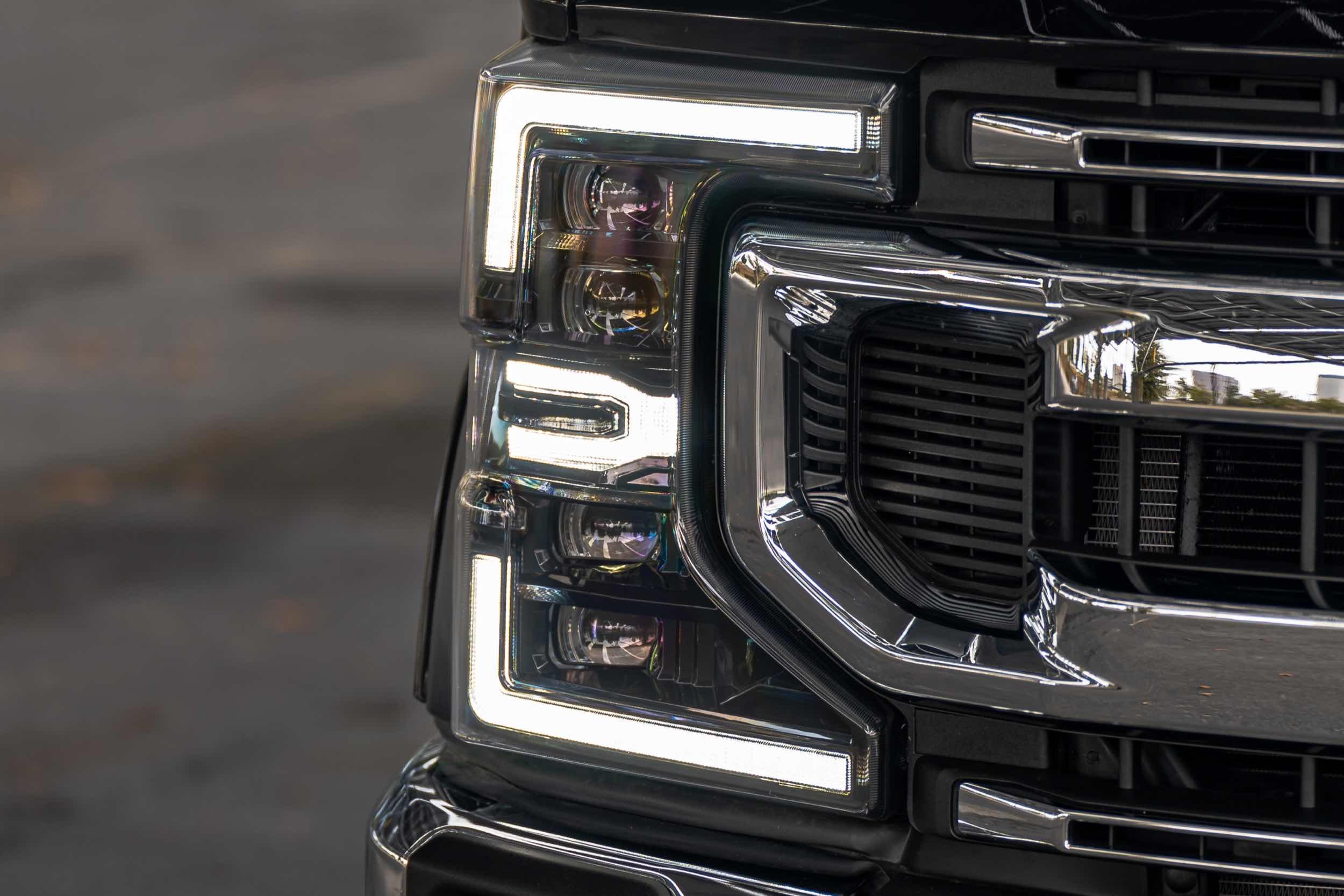 We're talking about the complete package here: Ultra-modern, upgraded internals, brighter daytime running lights, unmatched visibility, and completely plug and play. Installation is super easy and designed to work on your truck without any modifications. No extra work? We call that a win-win!

Let's talk about that start-up sequence.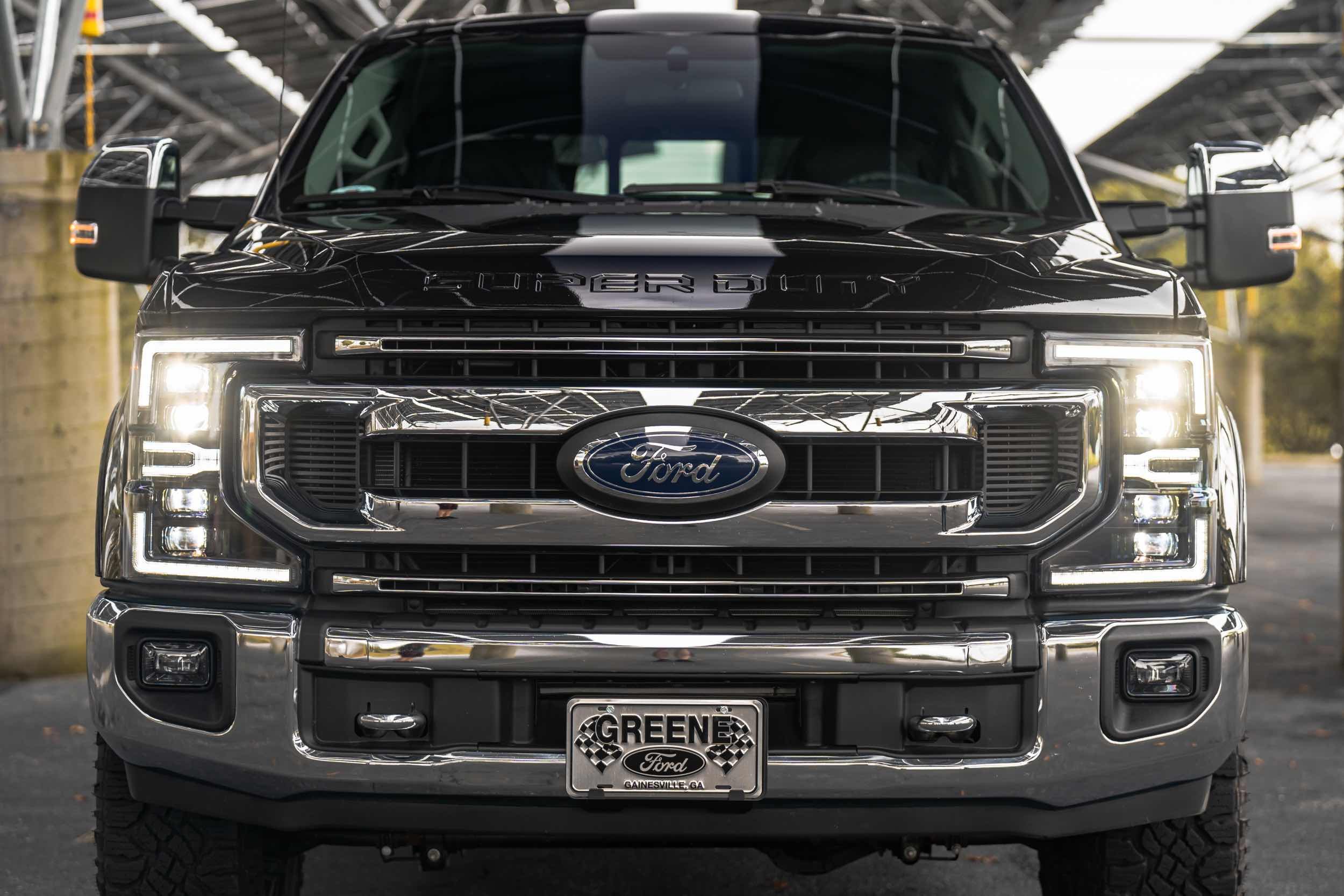 We won't judge you if you stand there watching it all day in your driveway. The guys at Morimoto did not overlook the importance of light output, and not to mention the "coolness" factor. Oh, and did we say the quad-projector optics meet and exceed DOT, SAE, and FMVSS108 standards? These headlights blow the OEM halogen headlights out of the water, including those expensive OEM LED headlights. For more, check out the XB Headlights here.
2016-2021 Toyota Tundra Morimoto XB Gen II
Part Number:

LF532.2-ASM


MSRP: $1,620.00
Everybody loves a good remaster, whether it's your favorite video game or your favorite set of headlights. Well, if you have a 16+ Toyota Tundra, you're in luck with the Gen II XB LED headlights. While there might be some great options out there for LED headlights for the Tundra (including the Gen I XB LED), Morimoto set the bar high with more light output, a new badass start-up sequence, a choice between bright white or amber, and more!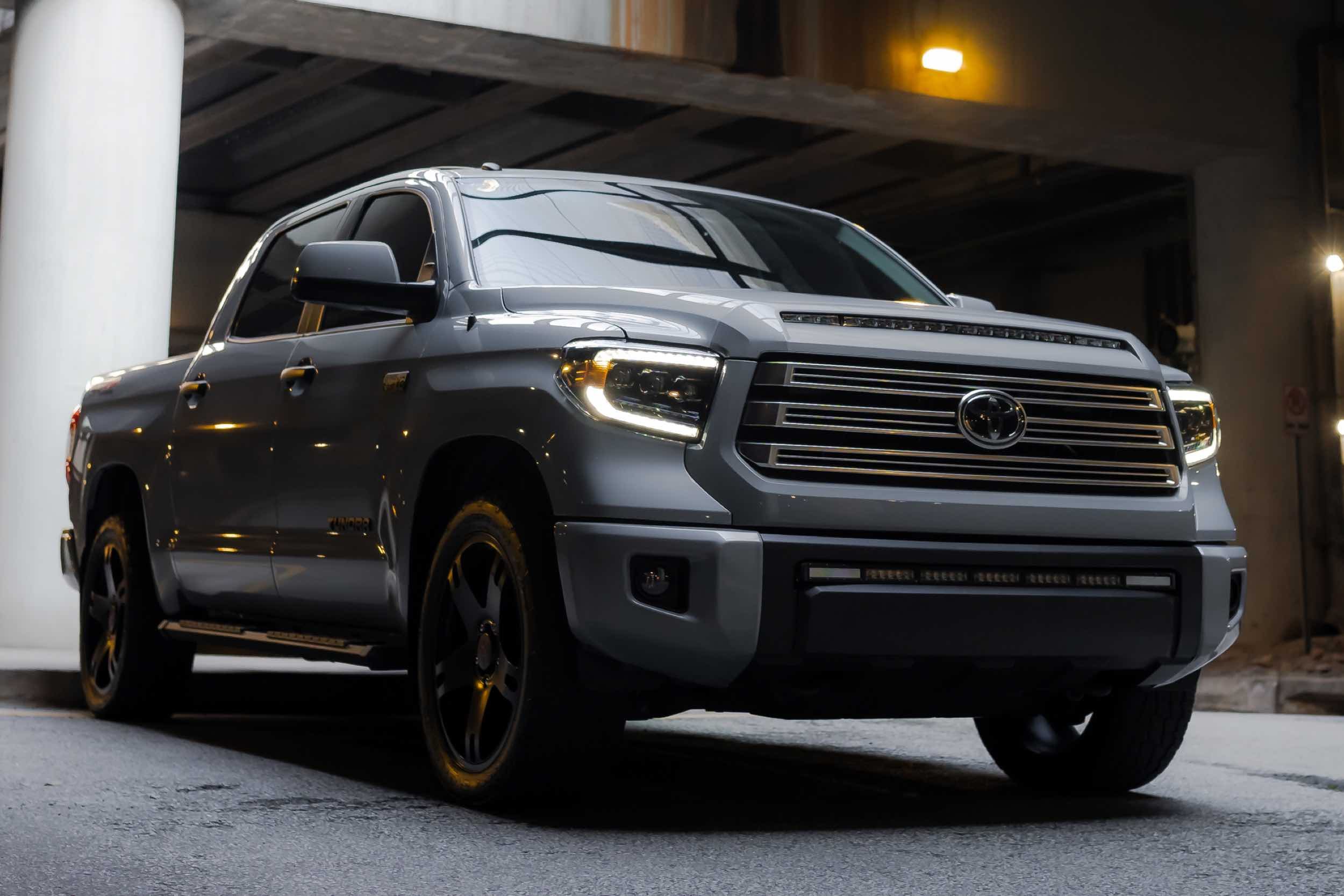 It's true when they say that it's what's on the inside that counts, especially with the Gen II XB. The first model utilizes two projectors for low beams and one for high beams, using all three projectors for low-beam and a dual Bi-LED setup. That means 33% more light output for low and 100% more for high beam! Not only that, but the better distribution of light means improved visibility while cornering.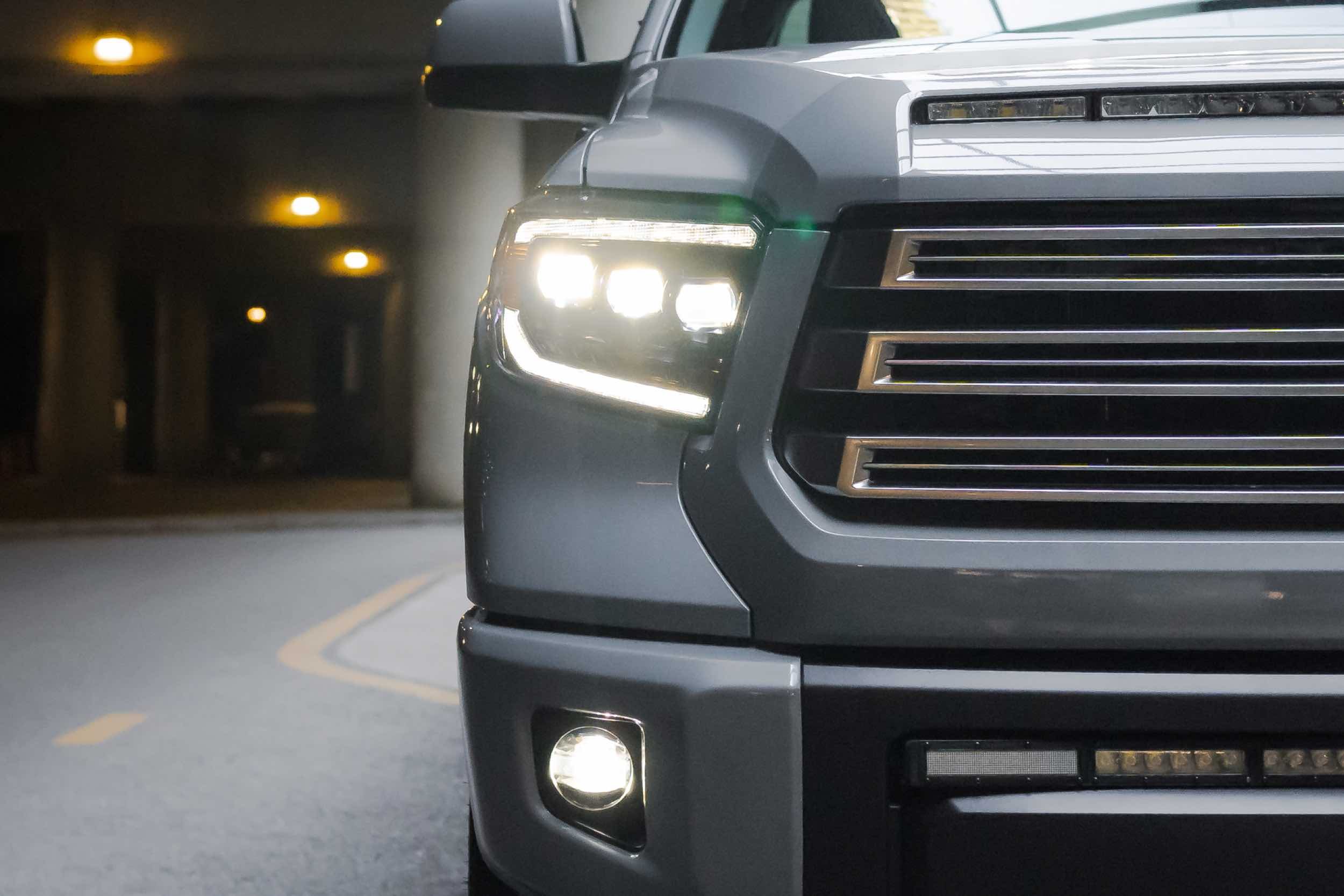 Just like the Superduty headlights we mentioned, the Tundra XB GEN II has a killer start-up sequence. Don't believe us? Check out this video and see for yourself. Wiring is easy, too, and designed to plug right in without modifications. Morimoto even went the extra mile to iron out some compatibility bugs on trucks that came with the OEM LED headlights with an optional updated adapter harness.

2009-2020 Nissan 370z Morimoto XB Tail Lights
Part Number: LF419
MSRP: $792.00
If you're going all the way with your build, you might as well do it right the first time with matching headlights and tail lights. If you've already got the bi-LED headlights from Morimoto, make sure you snag these to match.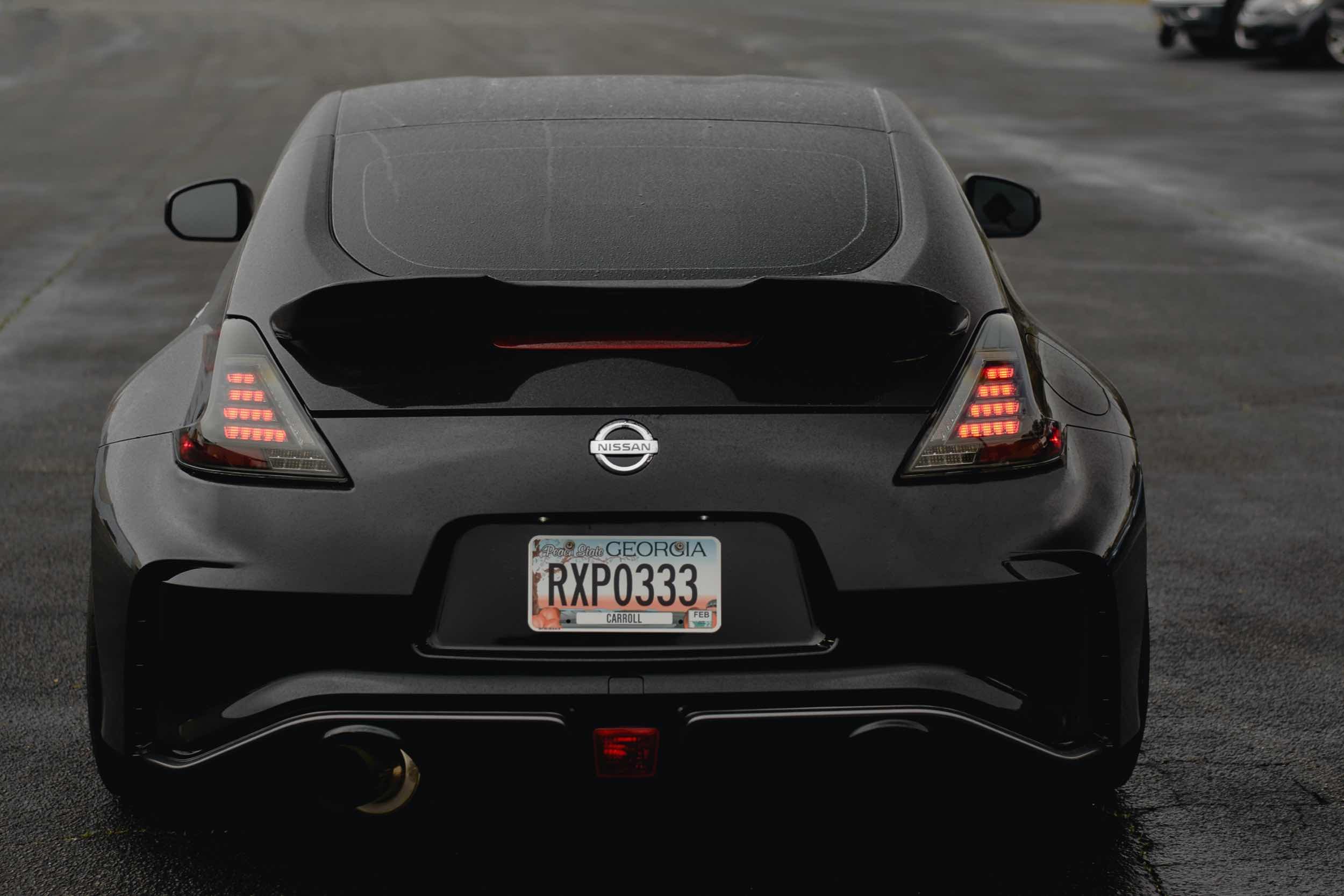 This assembly swaps directly in place of the OEM 370z tail lights and all the stock mounting points, making for an easy, quick install. As with all Morimoto products, the kit comes with everything you'll need to get plugged up and on the road. No special wiring, extra modules, or anything. Just remove the old one, put in the new one, and flex your unique look!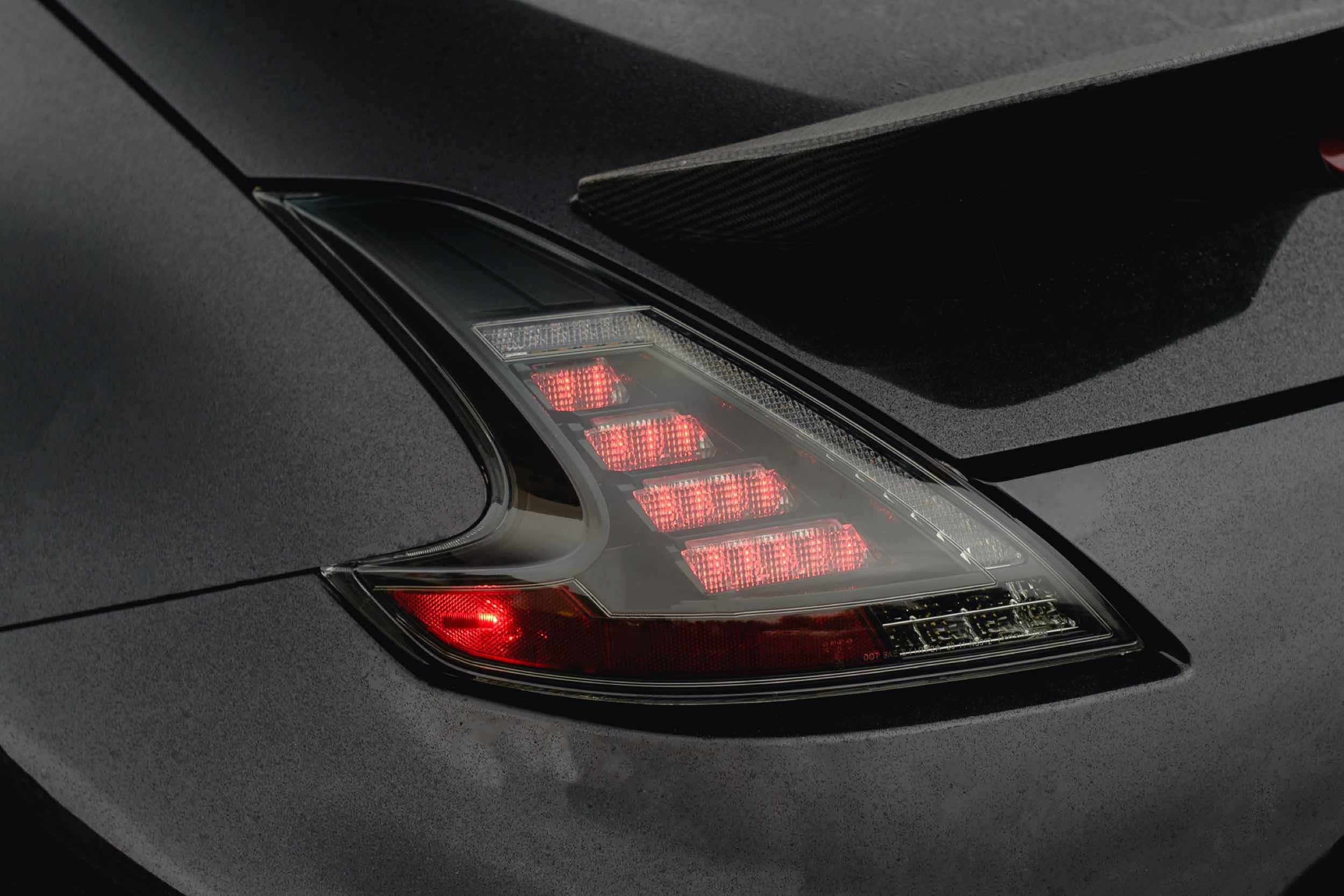 Rest assured, you'll be looking fresh for a long, long time thanks to the durable polycarbonate lens and lightweight injection-molded ABS housing. Find out more about the 370z XB tail lights from Morimoto.

2012-2015 Toyota Tacoma Morimoto XB Headlights
Part Number: LF529 (White DRL) or LF529-A (Amber DRL)
MSRP: $1,038.00
The 12-15 Tacoma has had us in our feels since we founded our business back in 2005.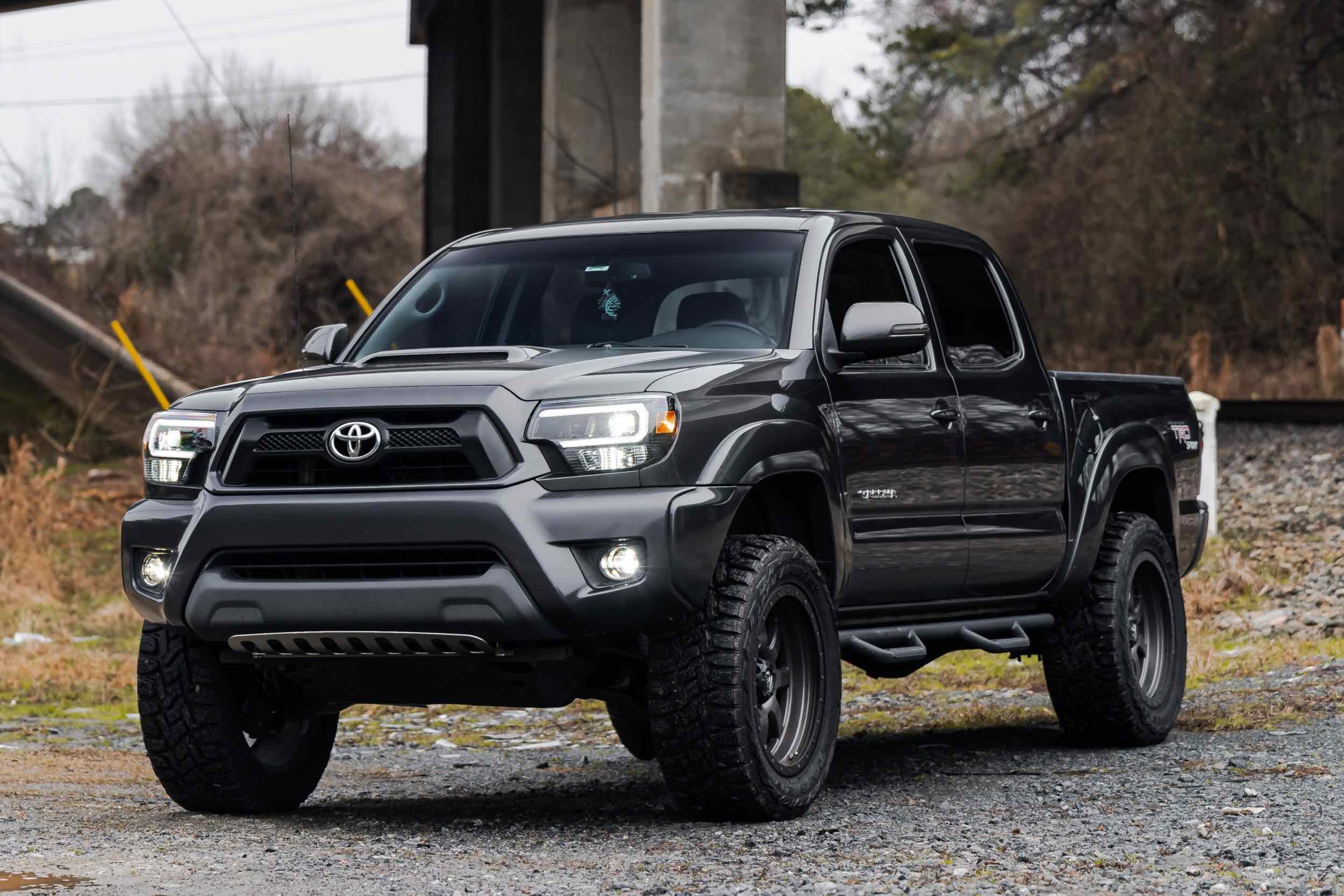 Fresh off the assembly line, the Tacoma was just asking for a hot retrofit makeover. Our friends over at TacomaWorld have shown us love over the years, and now we're here to return the favor with a facelift from Morimoto. These Hybrid LED headlights deliver so much bang for the buck with core components off some of the higher-end Morimoto headlights, without some of the more expensive features.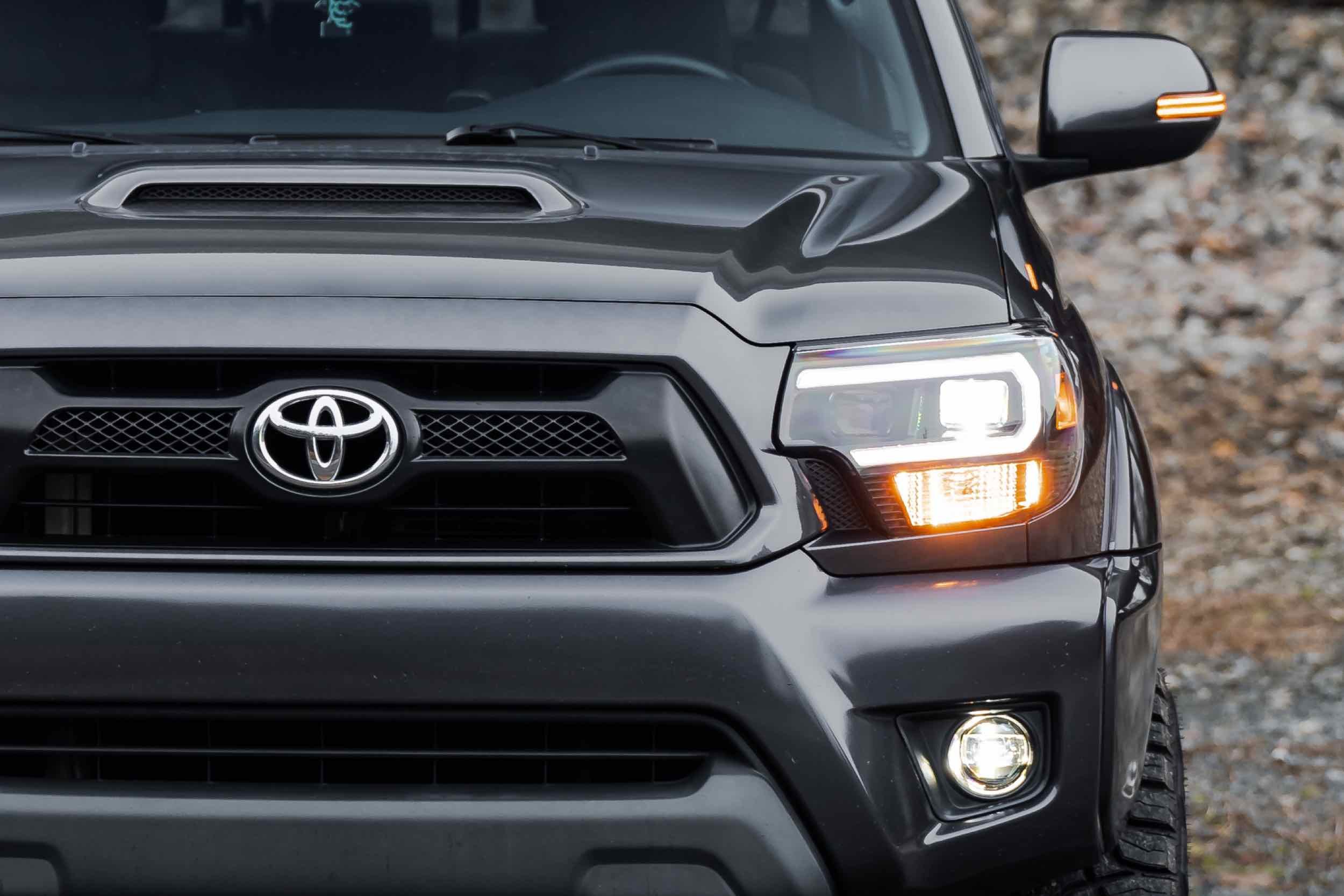 Morimoto made absolutely no compromises on quality. These lights boast true reflector optics for the DRL, crazy light output, and did we mention good-looking? All of this wrapped in a bow in the OEM-grade housing with a five-year warranty. These powerful Hybrids have wide and bright LED low-beam projectors and a dedicated LED high-beam projector that produces an excellent beam pattern for an affordable price.

What's better than one great option? Two killer options. These headlights will be among the first in the Morimoto lineup to offer Amber and White daytime running lights. In other words, no matter what look you're going for on your 12-15 Tacoma, Morimoto's got you. So, which one will you choose for your 12-15 Tacoma? Compare the two on the Morimoto website.
2008-2010 Ford Super Duty Morimoto XB Hybrid
Part Number: LF555
MSRP: $1,170.00



Is your older Super Duty in need of a little pick-me-up? Give your 08-10 Super Duty what it deserves with the Hybrid LED headlight upgrade from Morimoto. All that towing, hauling, and traveling might not have been a challenge for the Super Duty, but it still had an effect on your lighting over time. Powered by Osram 5000K LEDs, these headlights are sure to open ol' girl's eyes up a bit more to help you see down those long, dark roads ahead.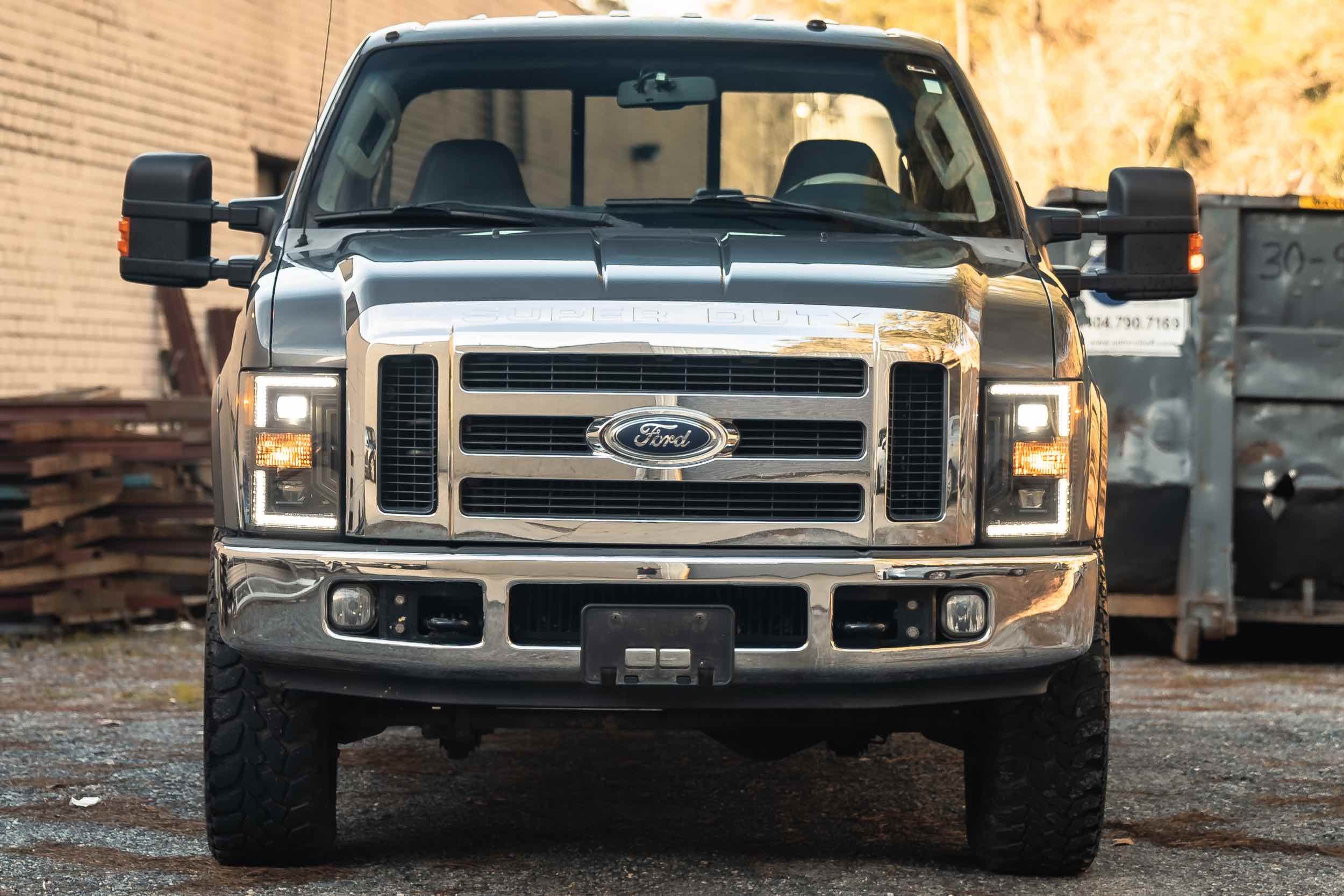 To make things easier, you can even use your stock halogen turn-signal bulb right there in the center of the light, which helps you avoid any hyper flash mishaps. If you feel like LED is more your fancy, don't worry, we've got you there too. Check out the Morimoto website to snag up a set of plug-and-play LED bulbs.

Trust us when we say you'll want to throw your old headlights out after seeing the unparalleled performance of the Hybrid LED. Seriously. You don't want the same headlights from a new U-Haul truck leading you down a dark mountain road with your toy hauler trailing behind you. Upgrade your safety and style with the XB Hybrid LED headlights from Morimoto! To find out more, visit the Morimoto website here.

Porsche 993 Morimoto XB LED Fog Lights
Part Number: LF643
MSRP: $342.00
Upgrade to a classic look for your classic Porsche 993 with the new XB LED fog light upgrade from Morimoto. The best news? You don't have to sell your soul to get them.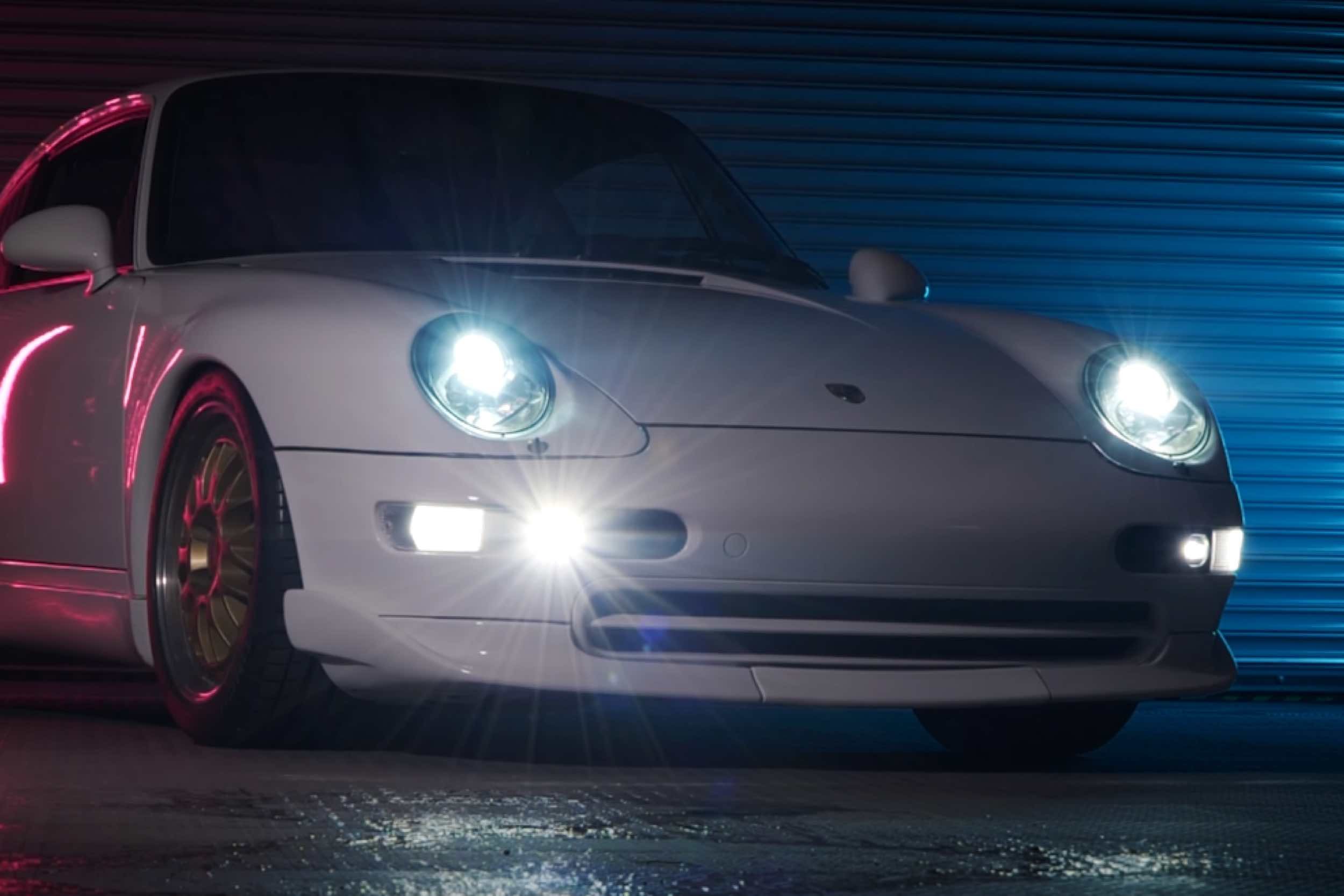 Other Turbo S-style duct fog lights just use a little LED puck that doesn't pack the punch you need cruising the Tail of the Dragon on your next cruise. Not only do the XB LED fog lights offer seamless plug and play design and direct compatibility, it comes at a fraction of the cost as those other guys with actual functional Turbo-S style duct fog lights. You will have to get additional hoses to route air to your brakes, however. For more technical details on these fog lights, check them out here.




Using all of the stock mounting locations, aiming the lights is a breeze with integrated height adjusters. These Philips Luxeon 3800k LEDs powered fog lights produce around 1200 raw lumens per side. With the combined 2400 lumens of pure, white light into a super-wide beam, this product perfectly distributes the light to illuminate the road safely and effectively.

Morimoto designed these lights to be period-correct to produce a warmer colored light output on the 911, and of course, met all of the DOT and SAE standards. Also, the black ABS housing is paintable and durable enough for installation without any additional finish work!