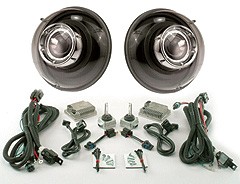 This set of black-backed headlights are one of the absolute best on the market from Starr HID.
Recently I reviewed a set of Starr HID 7″ Round Bi-Xenon replacement Housings, part number HID-XP6024. The thing that I like about these lights the most is not only do they use OEM Philips brand components, including D1S xenon bulbs, but they also LOOK AWESOME! I mean, check out this Hummer H2 with the Starr HID headlights: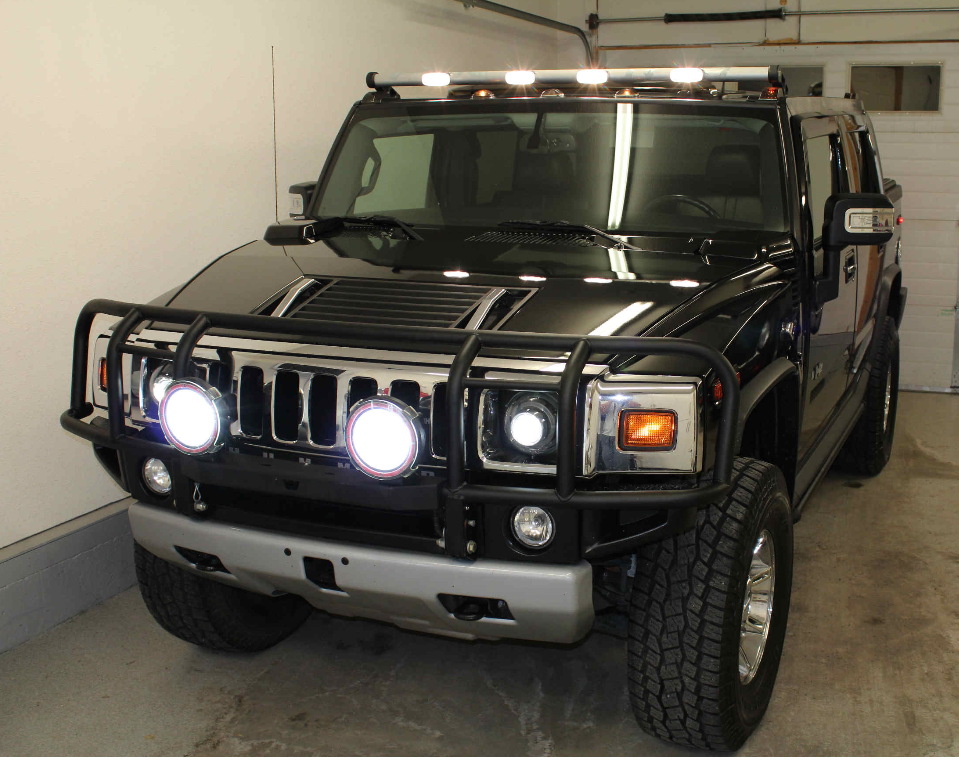 Starr HID headlights make this Hummer look extra-awesome.
The next best thing about these headlights has got to be the light output. Many consumers of fine lighting products already know that an HID conversion kit in a halogen/reflector style headlight doesn't work as well as an OEM xenon system because that housing wasn't made for HID light output. So sometimes the beam pattern output is scattered and has hot spots on the road. When a vehicle comes with original equipment high intensity discharge headlights the beam pattern is restricted and nearly perfect. The Starr HID headlights offer the best of both worlds: OEM Performance with Aftermarket Flair! Check out this comparison between the JW Speaker 7″ LED Headlights and the XP6024 7″ HID Headlight:

Starr HID Headlights low beam on the right, JW Speaker LED Headlights low beam on the left.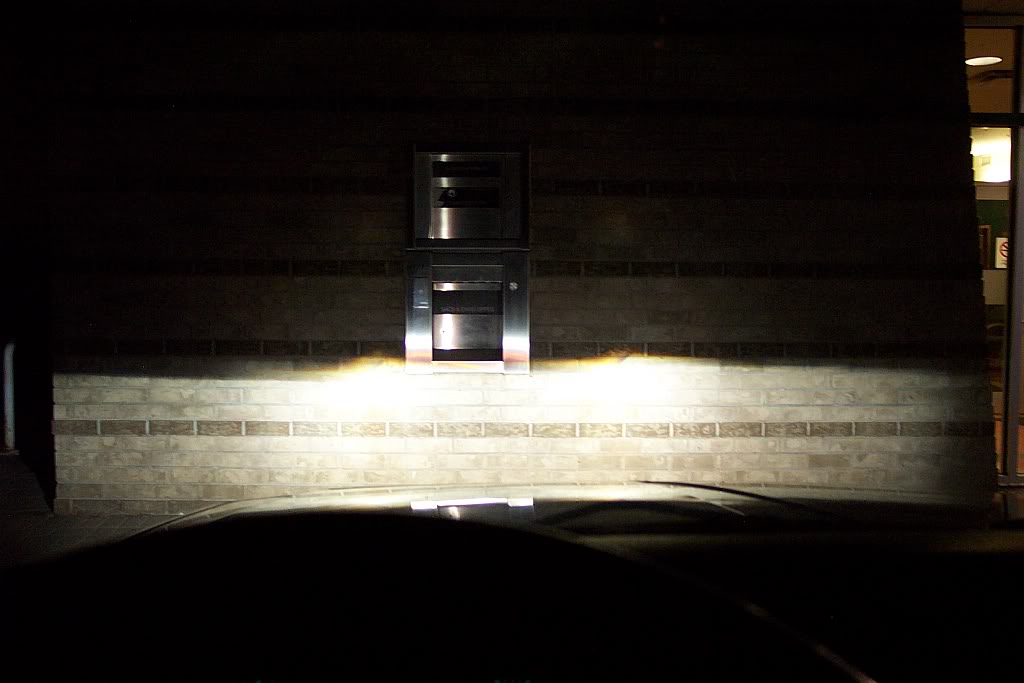 Another light output picture of the Starr HID headlights close against a wall to demonstrate the cutoff line, the high beam function and the smooth output pattern. This picture shows the headlights in their high beam state.
So in a nut shell, the Starr 7″ Round HID Headlights have a great (3 years) warranty, DOT certified, beautiful construction, great light output and they look fantastic when installed. I definitely give these headlights a thumbs up, and if you're interested in getting your hands on a set, visit HeadlightRevolution.com

You can watch the full, fairly long winded, review video here: