NHTSA Approves Adaptive Headlights for Road Use, Part of Infrastructure Bill
WASHINGTON – Last Tuesday, the United States National Highway Traffic Safety Administration permitted adaptive headlights to be used on U.S. roads. The lights have been known to prevent collisions in the dark and have been in use in Japan, Canada, and Europe for more than a decade.

The 1972 Citroen DS featured headlights that were connected to the steering column,
NHTSA's new rule, signed by Deputy Administrator Steven Cliff on Feb. 1 as a part of a bipartisan infrastructure bill, permits Adaptive Driving Beam (ADB) headlight systems for vehicles sold in the United States.
This new rule comes after the Toyota Motor Corporation submitted a petition in 2013 to allow ADB headlights on U.S. roads, according to Reuters. The goal of these lights is to automatically adjust driving beams to divert light away from oncoming drivers, reducing glare.
"Evidence suggests that diminished visibility likely increases the risk of crashes, particularly crashes at higher speeds involving pedestrians, animals, trains, and parked cars," said NHTSA, an administration of the U.S. Department of Transportation.
NHTSA's final rule describes the lights as a lower beam when there is oncoming traffic and an upper beam when there are no oncoming vehicles.
The United States has historically been behind on vehicle safety advancements, with Europe already having a similar law in place since 2006. However, technology like cornering lights and curve-adaptive headlights have been on U.S. vehicles for nearly a decade.
"Anyone who has used European-spec adaptive headlights will tell you that they are a game-changer for nighttime driving comfort, confidence, and safety," said Chris Nelson, the Chief Marketing Officer at Headlight Revolution. "Even anyone who has driven a car with the simplified US version (Mercedes, Audi, etc…) knows that they are some of the best performing headlight systems in the country."
The improved quality of lighting and the technological advancements will be a "game-changer" thanks to the new technology, Nelson said. He predicts that this change will lead to a decrease in nighttime driving accidents.
"Nighttime crash rates per miles are nearly 20 percent lower for vehicles with headlights that earn a good rating in the IIHS evaluation, compared with those with poor-rated headlights," the Institute for Interstate Highway Safety (IIHS) said in a recent study. "For vehicles with acceptable or marginal headlights, crash rates are 15 percent and 10 percent lower than for those with poor ratings."
Few aftermarket options are DOT-compliant, most notably the Morimoto XB LED Headlights. With NHTSA beginning to update the U.S.'s dated vehicle safety laws, more innovation is yet to come.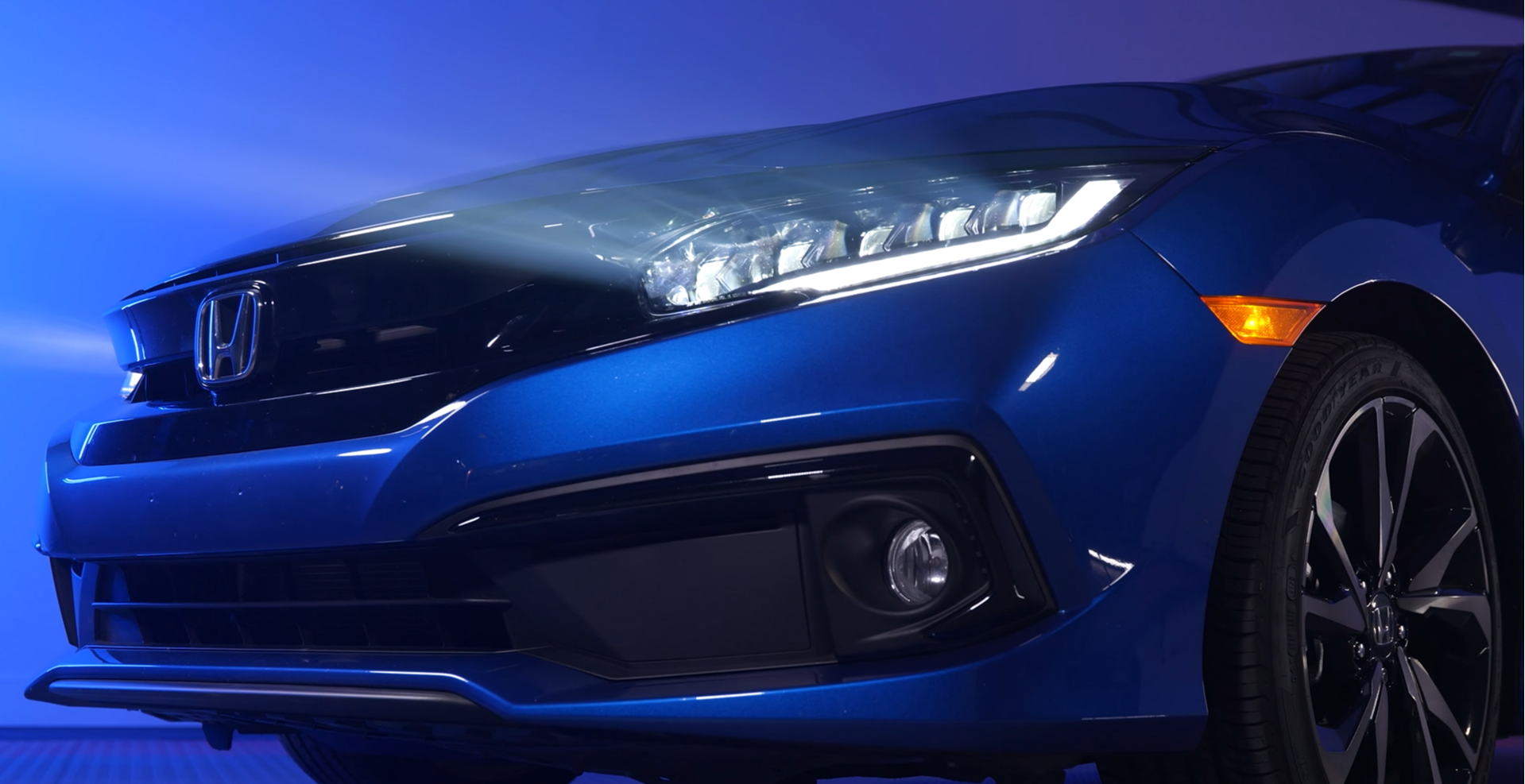 "Just like all things, technology marches on and the aftermarket follows," Nelson said. "As long as the aftermarket keeps up with performance benchmarks and quality, there will be no shortage of headlights, fog lights, and taillights for aftermarket lighting companies to build and sell."
ADP headlights come into permission after NHTSA documented a record number of road fatalities in the first half of 2021 (Jan.-June). An estimated 20,160 people died in motor vehicle traffic crashes, an 18.4 percent increase over the same period in 2020. The highest rate of traffic-related deaths since 2006, according to NHTSA.