The 2013 SEMA Tradeshow in Las Vegas showcased every major automobile manufacturer in the world, and their new toys and Mopar/Dodge/Chrysler/Jeep was no exception.

The Mopar booth in the South Hall at the SEMA Show had several new Jeeps and they all had LED headlights. 3 of the Jeeps were sporting the Truck-Lite 27270C LED headlights, but ONLY ONE was sporting a new Jeep branded LED headlight – which signifies the turning of the tide in non-luxury vehicles finally getting OEM LED headlights: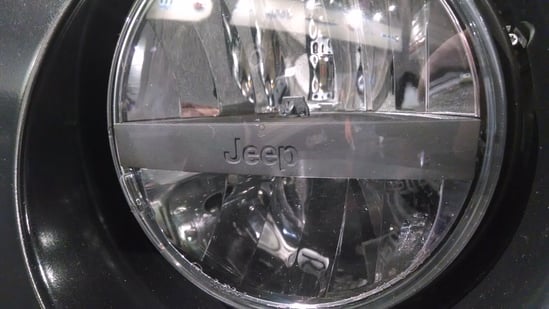 This new Jeep branded LED headlight product slightly resembles the Peterson Manufacturing 701C by the way the center gray section is shaped, but the embossing on the bottom of the lens clearly says Truck-Lite. It's hard to say if this is an old version of a prototype headlight or a new design of the 27270C from Truck-Lite designed specifically for Mopar.
Here is the Peterson Manufacturing 701C 7″ Round LED Headlight product to show you the similarities in the design of the new Jeep headlight: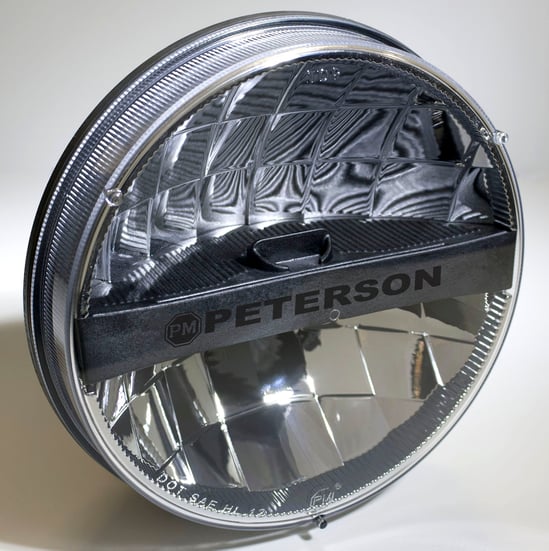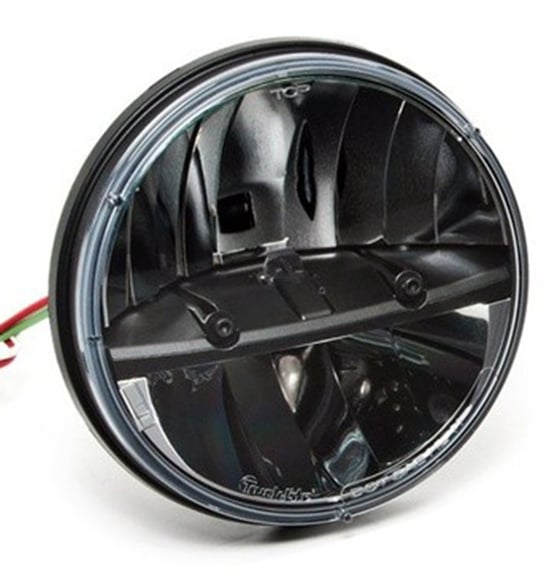 It's interesting that Jeep chose to use the Truck-Lite product instead of the JW Speaker 8700 LED headlight which outperforms all other similar LED headlights on the market. This tells us that Jeep knows its customers don't want to shell out $1,000 for a set of re-branded JW Speaker lights and they went the exact opposite direction by using one of the cheapest options on the market.
Now, on the other hand, Harley Davidson is already using the JW Speaker product for their "Day Maker" factory LED headlight option. It would be strange if Harley and Jeep used the same factory option LED headlight.
It will be exciting to see what the final product looks like, or if we're already looking at it here, it's strange that the official product LOOKS LIKE the Peterson product yet branded as Truck-Lite… Time will tell!