Driving at night can be tricky. You need to see clearly, but you don't want to blind other drivers. That's where Matrix LED headlights come in. These are smart headlights that use lots of tiny LEDs. Each LED can be controlled separately to give the best light without dazzling other drivers. These headlights are reliable, turn on instantly, and use less energy. They're a big step forward in car lighting.
High Beam and Low Beam: What's the Difference?
Car headlights usually have two settings: high beam and low beam. The high beam is very bright and lights up the road far ahead. But it can dazzle other drivers. The low beam doesn't reach as far, but it's less likely to dazzle other drivers. It's a balance between seeing far ahead and not blinding other people.
The Problem with Old-style Headlights
Old-style headlights, known as adaptive front-lighting systems (AFS), have some problems. They use a lot of moving parts, which can wear out or get damaged. And they can't interact with the car's computer systems, so they can't adjust the light in smart ways.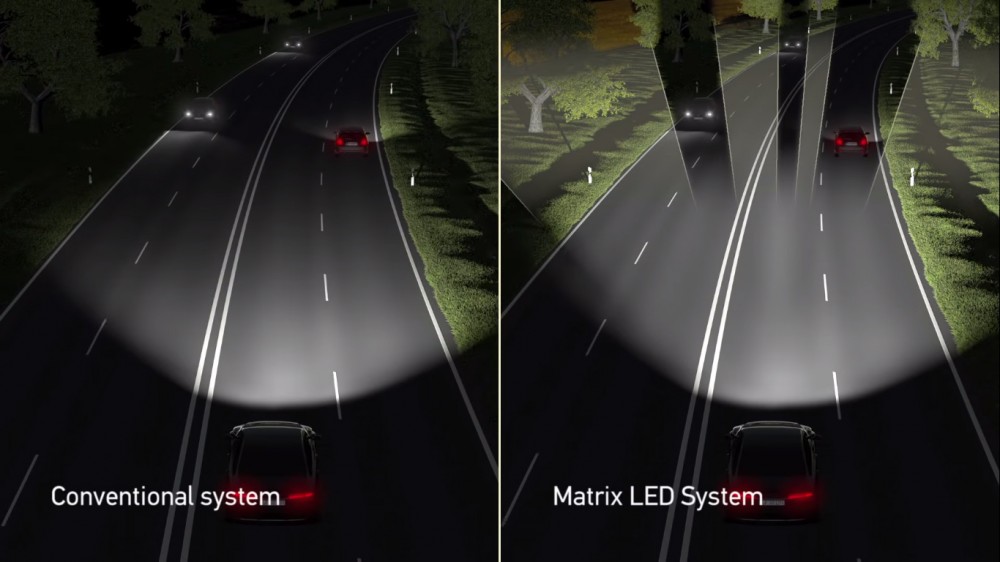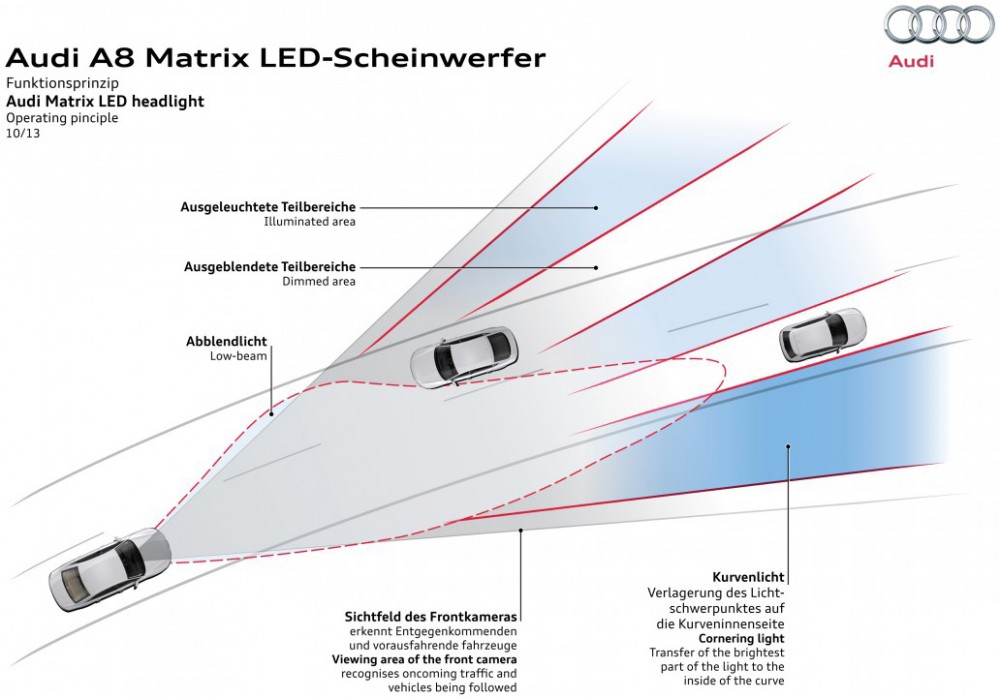 The Benefits of Matrix LED Lighting
Matrix LED lighting is a new kind of headlight that solves these problems. It uses lots of LEDs that can be controlled individually. This means the headlights can adjust the light in very precise ways. For example, they can dim the LEDs that would dazzle an oncoming driver, while keeping the rest of the road brightly lit.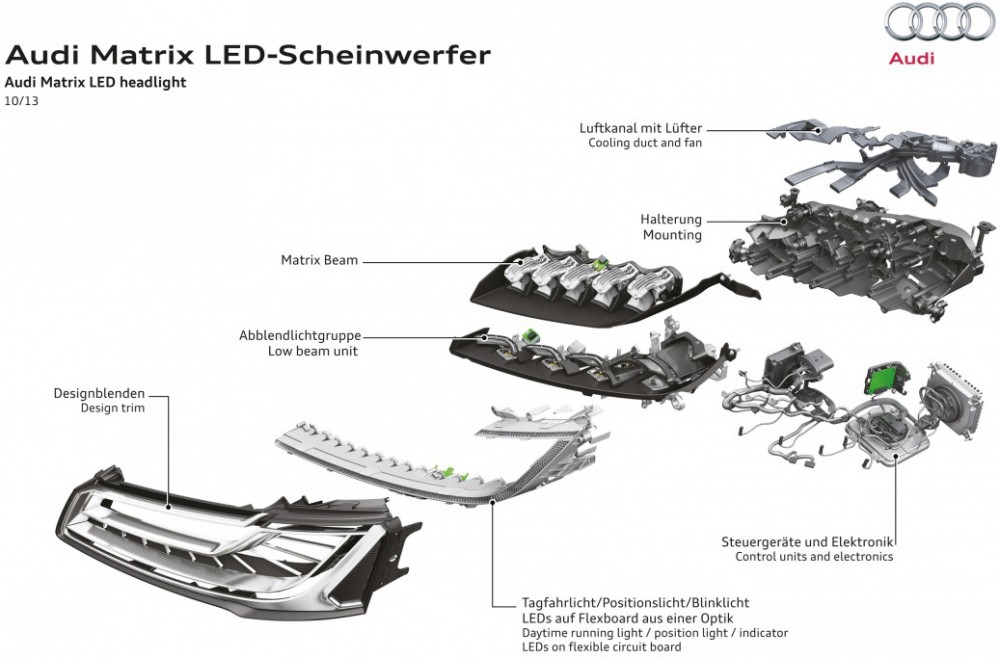 How Matrix Systems Work
Matrix LED systems use the car's onboard camera to see the road ahead. The camera sends information to the car's computer. The computer then adjusts the LEDs to give the best light. For example, if the camera sees an oncoming car, the computer can dim the LEDs that would dazzle the driver.
The Future of Car Lighting
Lots of car makers and parts manufacturers are interested in Matrix LED technology. For example, Audi and Hella have developed a high beam headlight that uses 32 small, individually controllable LEDs. The system uses information from a camera and other sensors to adjust the light.
Matrix LED headlights are more complex and expensive than old-style headlights. But they offer big benefits in terms of safety and visibility. They're a great choice for any driver.
Keep an eye on the Better Automotive Lighting Blog for more news about car lighting. If you have any questions about Matrix LED headlights or any other products, get in touch with us by leaving your name, email, and comment below.