On April, 3rd 2013, American manufacturer JW Speaker Corp. announced they are working on a new LED fog light product designed specifically for the Jeep Wrangler JK:

"As promised, we unveiled our latest Jeep product at Easter Jeep Safari last week! Introducing the new drop-in replacement LED Jeep fog light…a little something we're calling the Model 6145!"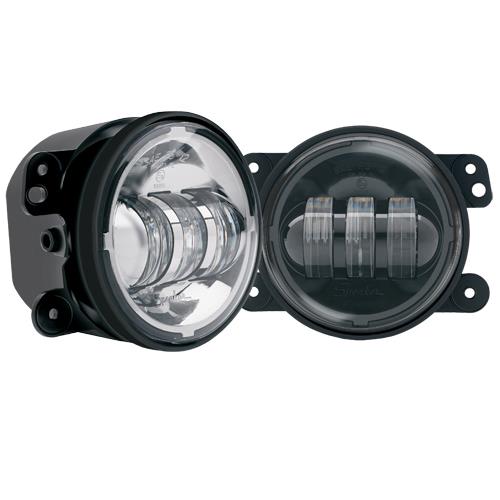 The new 1,100 Lumen Jeep-Specific LED fog light from JW Speaker, Model #6145.
JW Speaker also said "On the flickering side of things, we've tested the new fog light with the Jeep PWM duty cycle and frequency and we're pleased to say that no flickering was present" so there is no worry about the strobe effect like the issues found when using the LED headlights on the JK's. Now, this wouldn't be a problem anyway, seeing as though no LED fog lights (from Truck-Lite OR JW Speaker) have ever had flashing or flickering issues.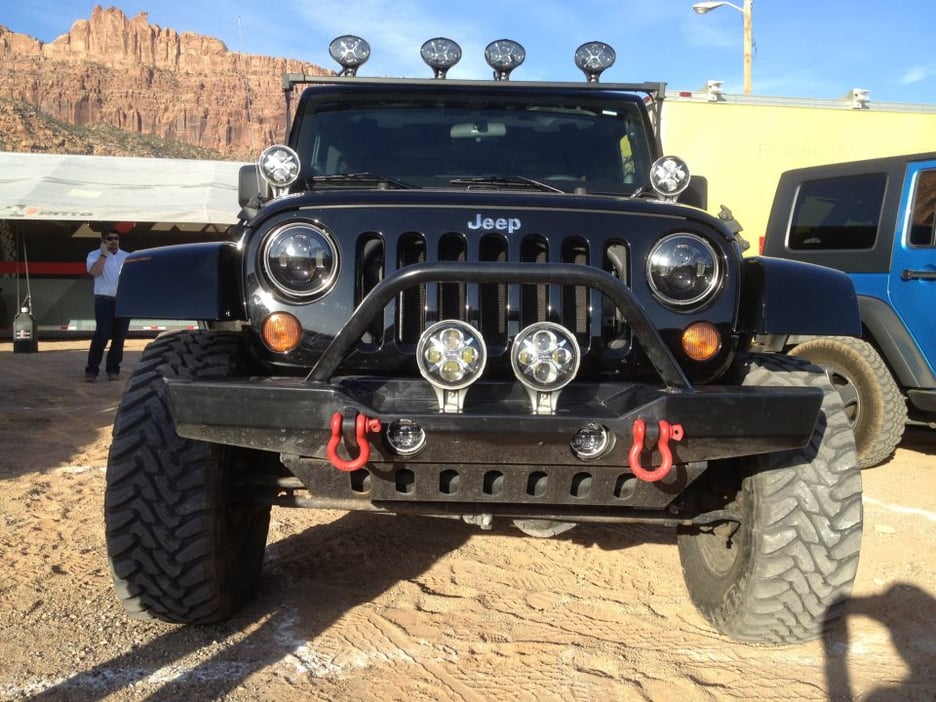 The new foglights are a drop-in factory replacement!
These new fog lights come with the same type of mounting setup that the factory Wrangler fog lights use so they will be a direct drop-in replacement for the stock bumper OR any other type of aftermarket bumper designed to take the factory fog light housings. In fact, the JW Speaker 6145 Jeep Fog Lights will fit more than JUST the JK Wrangler. These new lights will also fit the following vehicles:

* 2007-2012 Jeep Wrangler
* 2011-2012 Jeep Grand Cherokee
* 2009-2012 Dodge Journey
* 2011-2012 Dodge Charger
* 2005-2008 Dodge Magnum
* 2005 Chrysler 300
* 2006-2010 PT Cruiser

This wide array of applicable vehicles is a coincidence after JW decided to make fog lights for the Jeep Wrangler JK they discovered that it will also fit other vehicles that happen to use the exact same fog light housing from Chrysler.

JW Speaker also states on the Facebook page that "The price hasn't been finalized yet, but our network of authorized dealers will have pricing for the June release."

You can find more information and pictures about these exciting new lights at the Headlight Revolution here.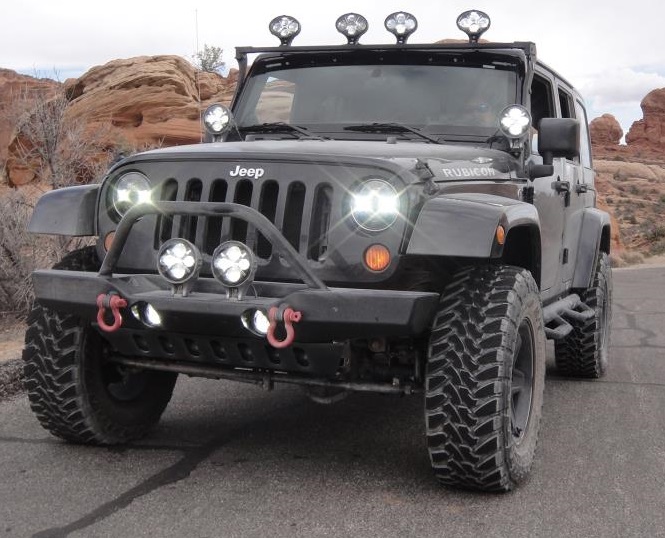 JW Speaker 6145 1,100 Lumen Headlights Installed and look great!