Installing LED Headlights in 2014 GMC Sierra
We had the opportunity to see how someone installed their GTR Lighting LED Headlight Conversion Kit in a 2014 GMC Sierra, so we thought you might like to see it also! The LED Headlights have a built-in heat sink and fan for forced air cooling. These cooling features do make these bulbs larger in size.
Sometimes, as in the case of the 2014 GMC Sierra, the dust cover needs to be slightly modified. An extra rubber flap was added by this installer (custom build) to keep out water. The downside to this method is that they are still not 100% sealed like they were in the factory, but this allows you to still use them and keep water away from the LED system.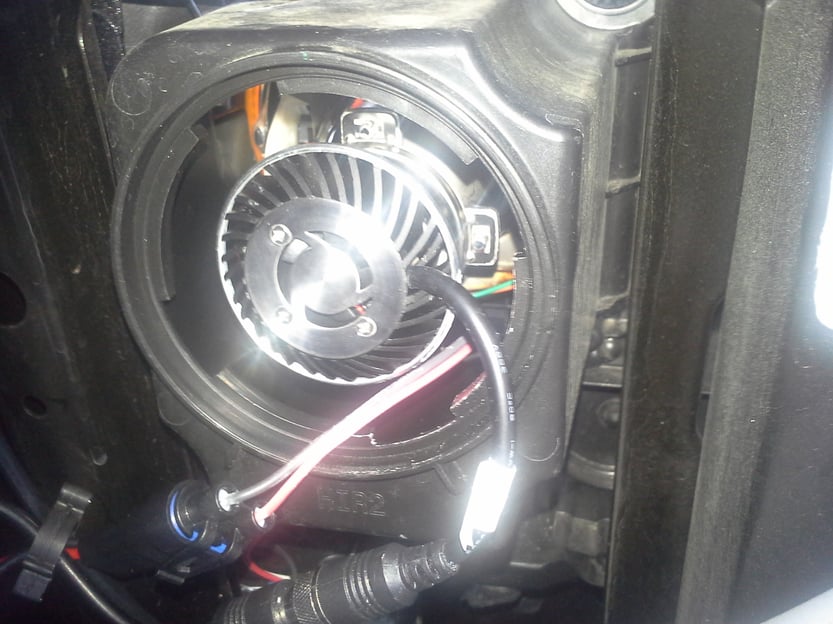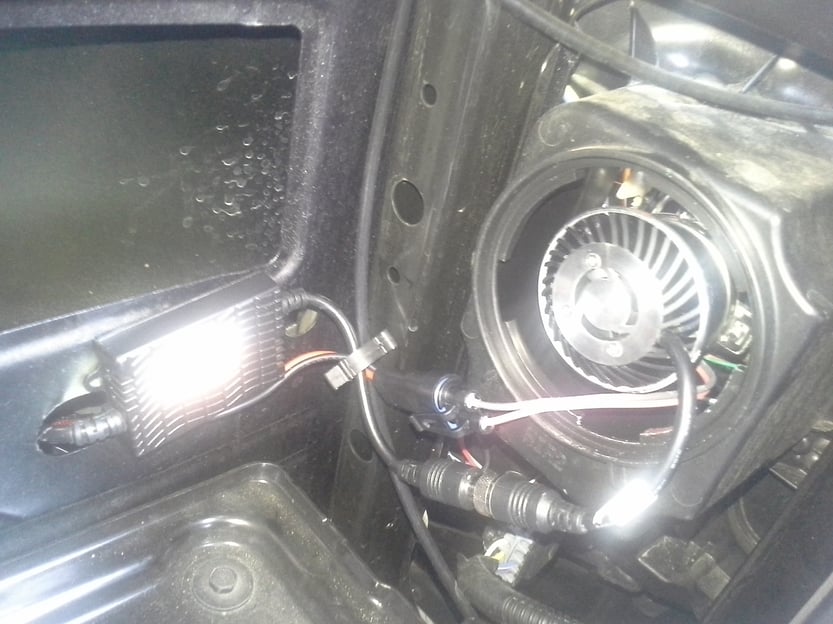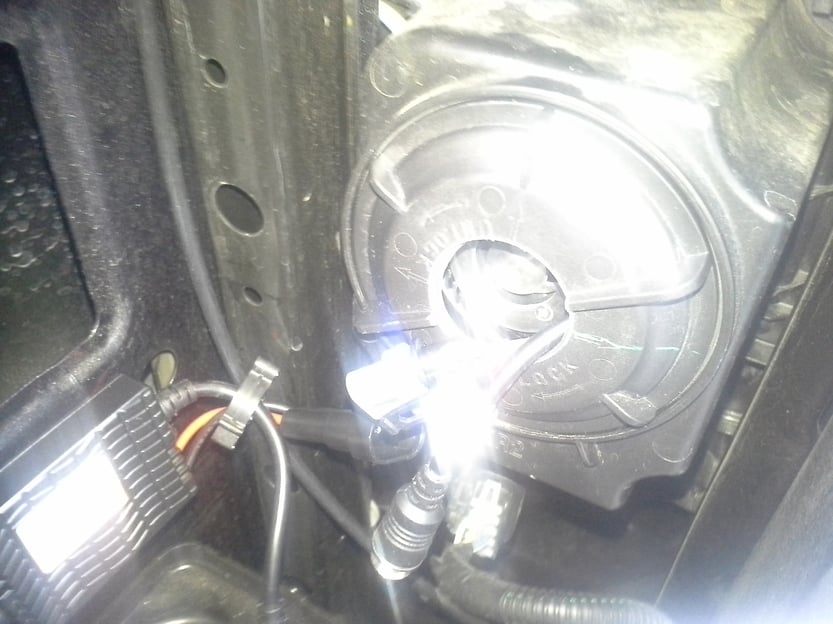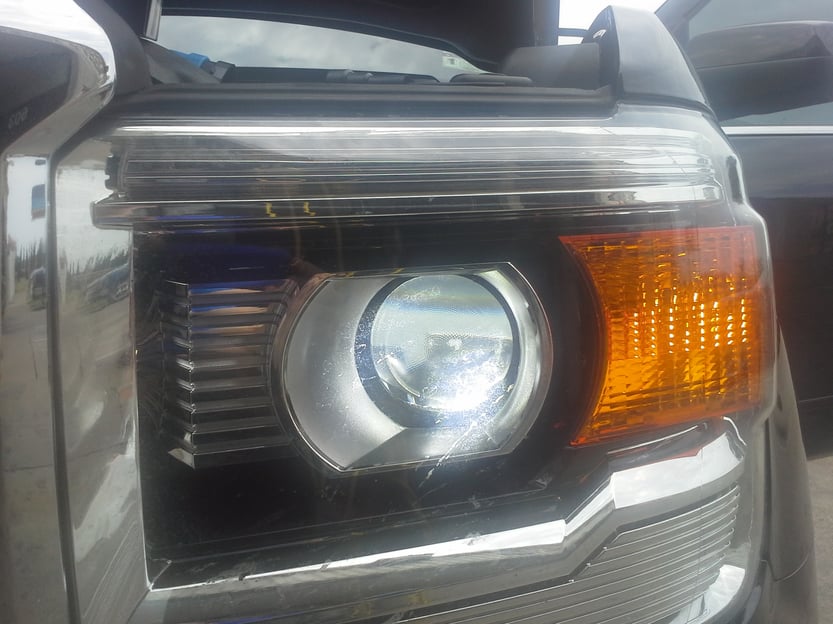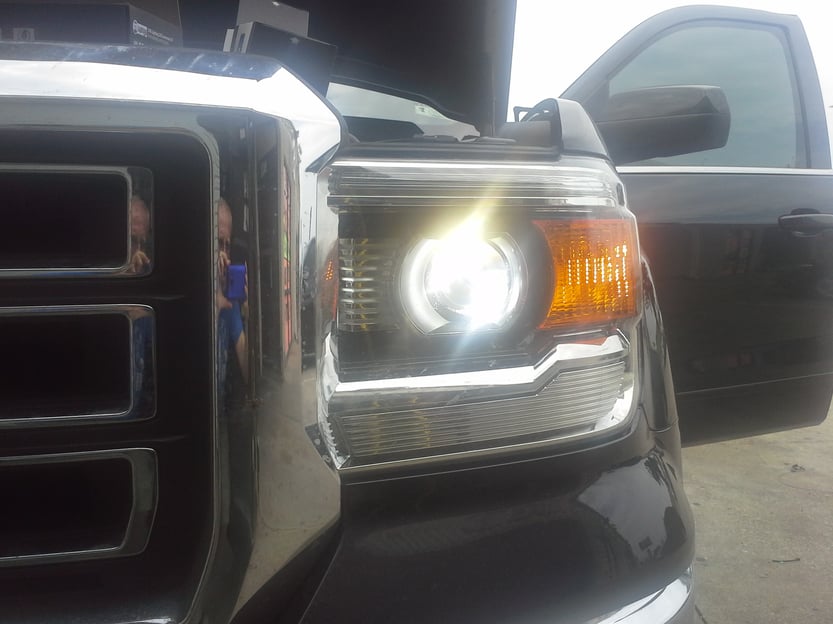 The owner of this 2014 GMC reported that the light output is brighter than stock and still has a good beam pattern like the factory bulbs. It is not recommended to install the dust cover completely over these LED conversion kit bulbs. Without the proper airflow created by the fan inside the heat sink, they have a high risk of overheating and failing.

The truck's original bulb was bulb model 9012, and the product used in this install was the GTR Lighting #7010269 9006 LED Headlight Conversion Kit.