Many people have been trying to install an HID conversion kit into the new 2014 Ford Fusion and have been running into a bunch of HID issues. Most of the time what happens is after the install you will test the lights and they work fine, but then when you start the engine to drive the car the headlights no longer work at all.

We have tried several different types of ballasts and none of them work except for the brand new GEN 4 CANBUS ballast from GTR Lighting. This new series of ballasts (The Hylux Series) features the newest CANBUS integration technology in the market and works as a plug-and-play option for the new Ford Fusion. It can be expected that the new GEN 4 CANBUS ballast from GTR Lighting will work for any new Ford vehicle with similar CANBUS issues.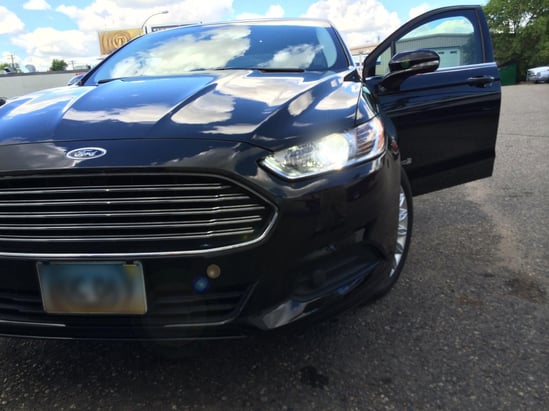 We tried a ballast from Morimoto, the 3rd gen ballast from GTR Lighting, a ballast from DDM tuning, and a cheap eBay ballast we had laying around and they all did the same thing, worked with the engine off and as soon as the engine was started they quit working. This happens because the CANBUS system is activated on these cars to start controlling and monitoring the headlights once you start the engine to drive it. The ONLY ballast that was totally plug-and-play, NO extra parts, NO splicing or cutting – just plug it in and go, was the new GEN 4 ballast from GTR.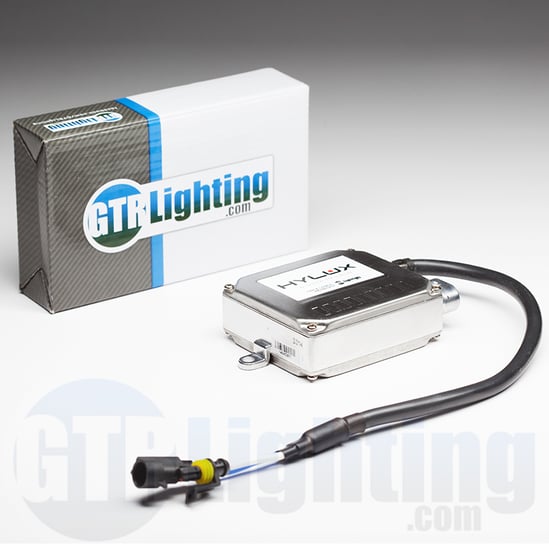 Simple solution, buy that ballast and use it with any HID bulbs that fit your Ford for a no-hassle solution! Easy. The Hylux series ballasts come in a 25w, a 35w, and a 55w version, you can learn more about these ballasts and purchase them for your HID install here. It is safe to say that ANY of the new Hylux ballasts will work seeing as they all use the same CANBUS module integration. This is great news because for a long time the only good CANBUS ballasts out there were only available in 35w and now you can get a really high-quality CANBUS ballast in any power level from GTR Lighting.