On many Volkswagen and Audi cars the headlight bulbs are held in place with external clips that have the power wires built into them. This can make installing an aftermarket HID conversion kit difficult because the larger HID bulb doesn't fit and the new HID bulbs already have wires coming out of them. This same problem exists when trying to install aftermarket LED bulbs, specifically H7 LED bulbs on Volkswagen and Audi vehicles.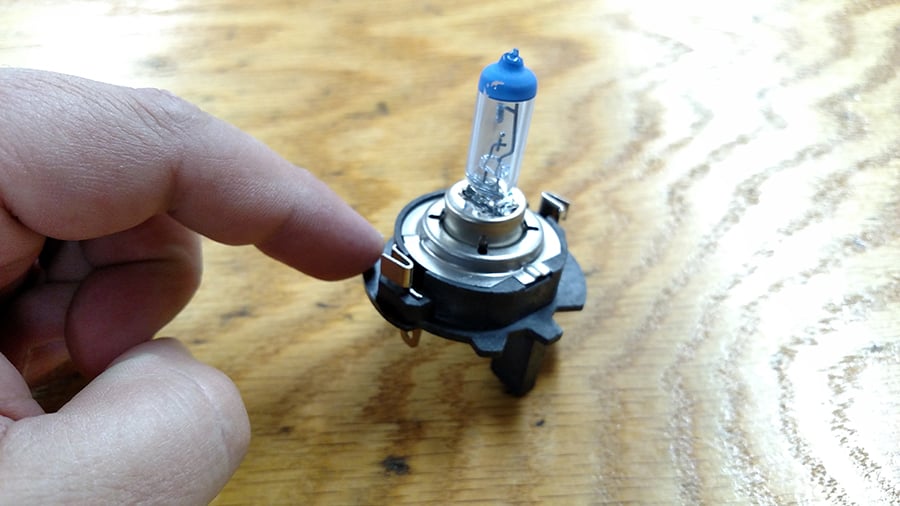 This is what your bulb adapter probably looks like with the original halogen bulb installed.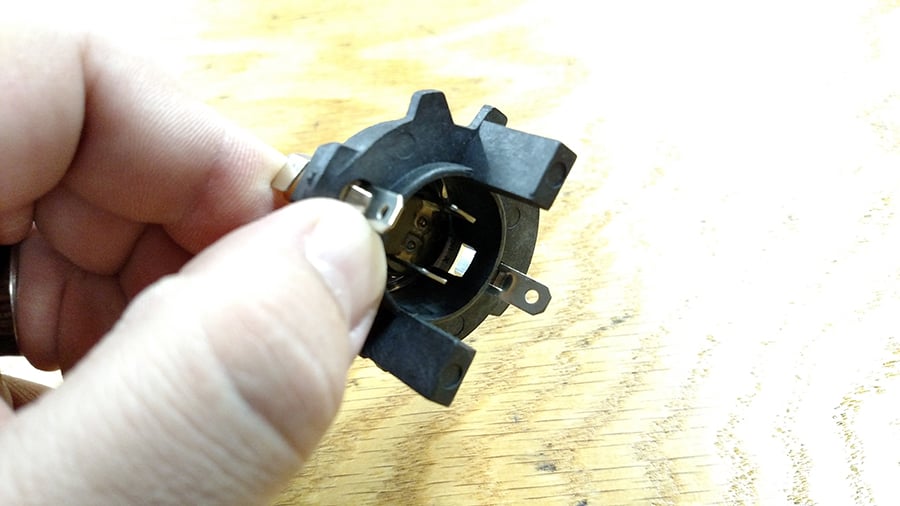 GTR Lighting has specific HID bulb adapters to solve this problem when upgrading to HID bulbs. You can find a list of all these adapters here. So could we use the same H7 adapter and make it work of H7 LED headlight bulbs?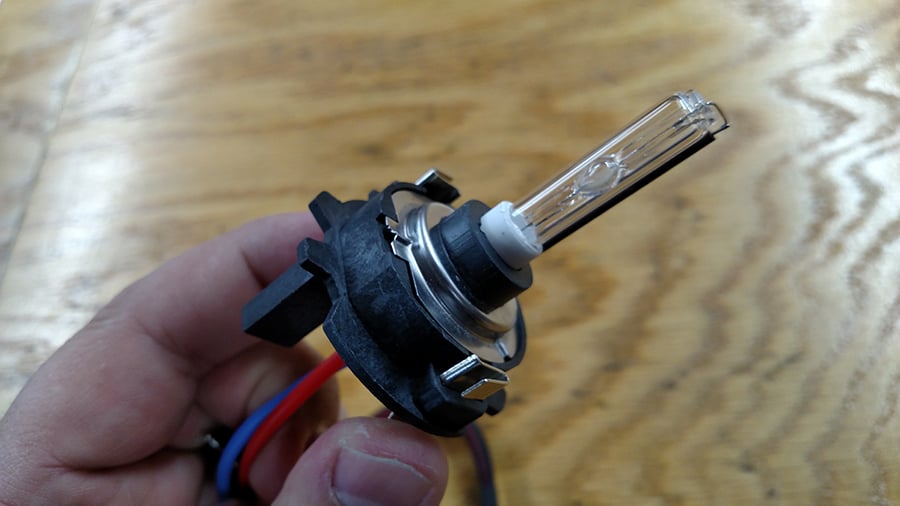 This is how the H7 HID bulbs fit. These adapters are specifically designed for HID bulbs, but can be modified to also work with GTR Lighting GEN 2 LED Headlight Bulbs.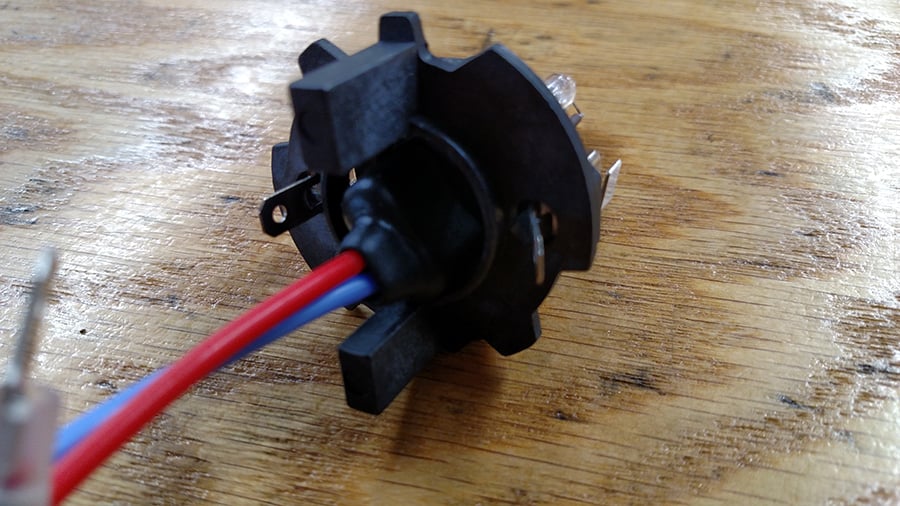 Here is what we found: The H7 HID Bulb Adapter, found here, can in fact be used to create proper H7 bulb fitment in Volkswagen and Audi vehicles that have the metal clips to hold in the bulbs. With some slight modifications, this adapter worked great.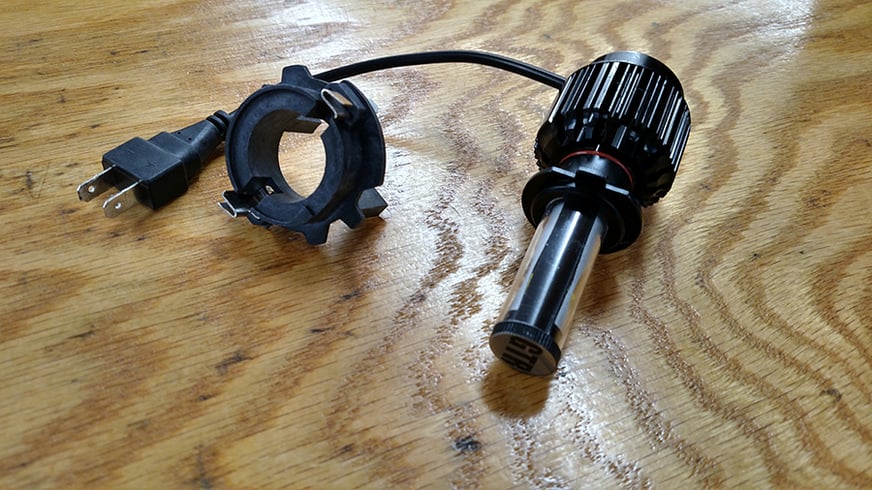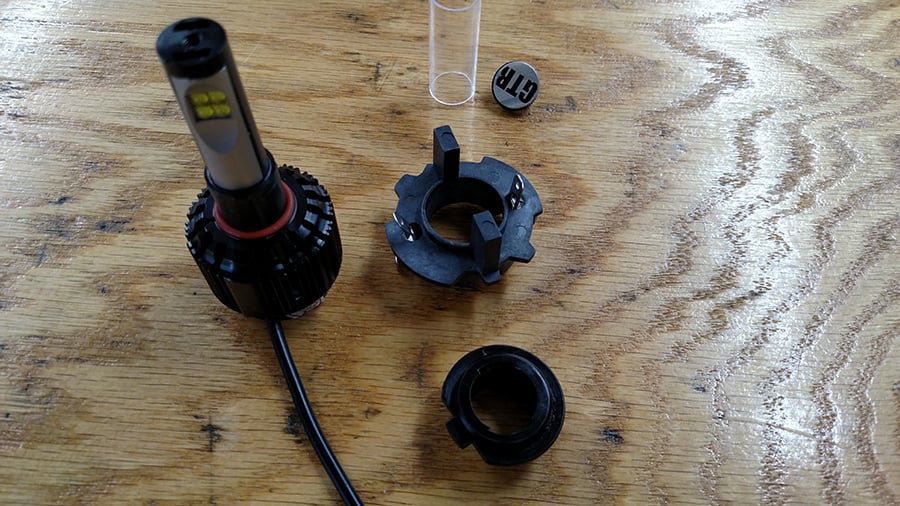 The GTR Lighting GEN 2 LED headlight bulbs come apart easily. The thumb screw on top allows the color shield to come off, then you can twist off the H7 style adapter collar.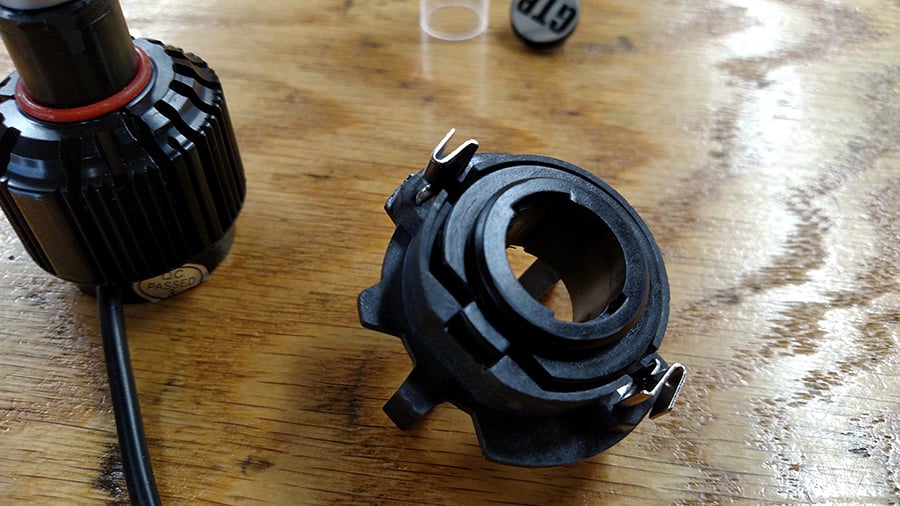 The H7 style adapter collar from the GTR Lighting GEN 2 LED headlight bulb fits in the HID bulb adapter.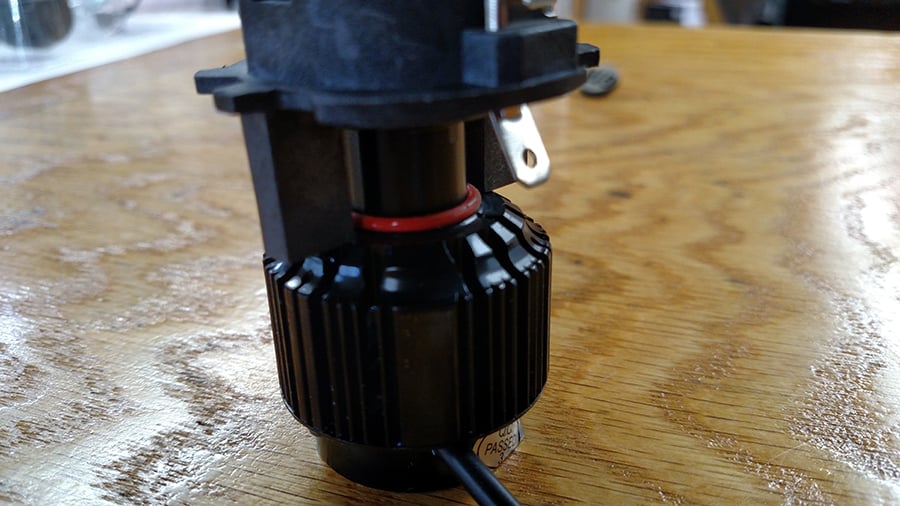 When you go to re-install this piece it hits the heat sink of the new LED bulb. These two tabs need to be trimmed.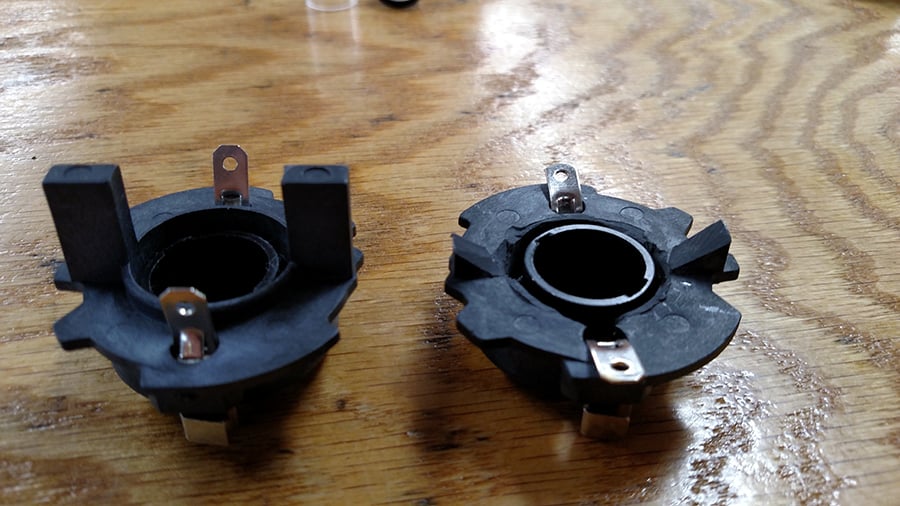 Using a bench grinder or a knife, cut down the two tabs on the bottom of the adapter so that they are much shorter and meet the angle of the heat sink on the back side of the LED headlight bulb.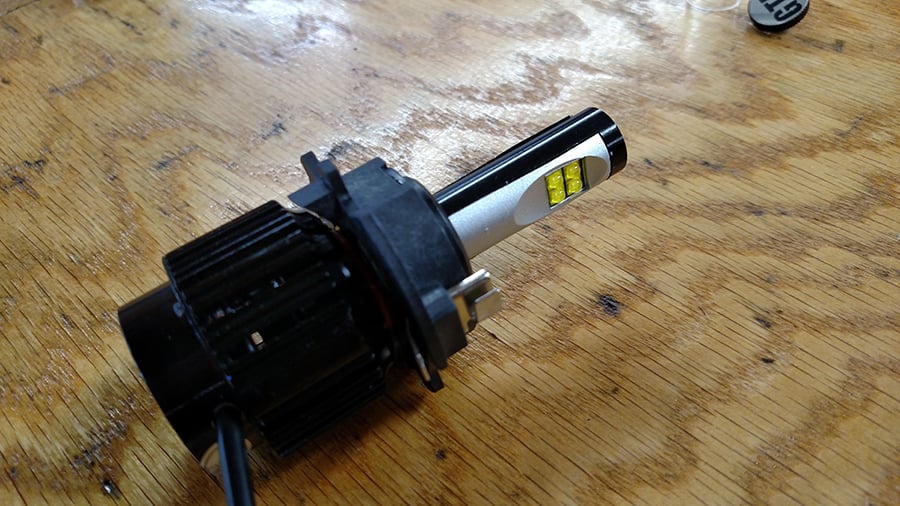 Here you can see the H7 style adapter collar re-installed on the bulb, with the HID bulb adapter (modified now) also installed. It gets sandwiched between the H7 adapter collar on the LED bulb and the heat sink.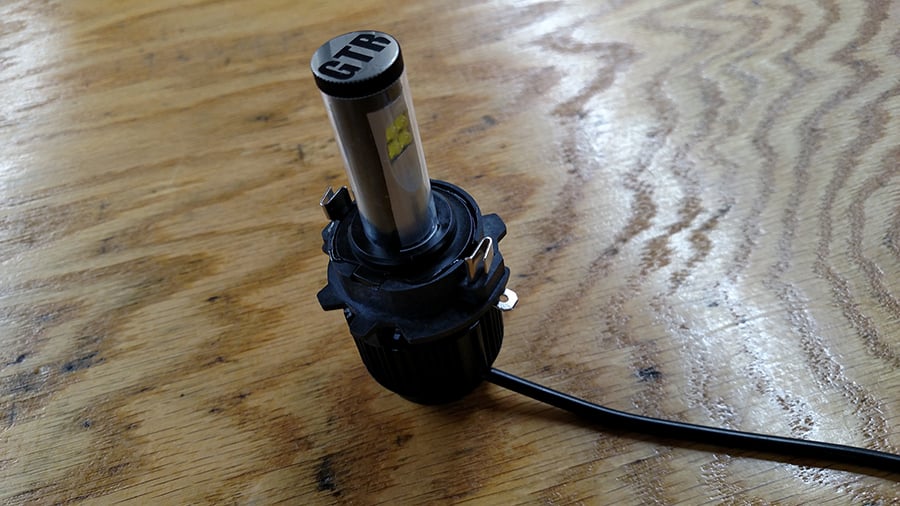 This method should allow you to install H7 LED headlight bulbs into your car when a bulb adapter is required.