If you have a 2013 - 2018 Dodge Ram with the OEM projector style housings and you need to know how to install an HID conversion kit, than this post and video are for you.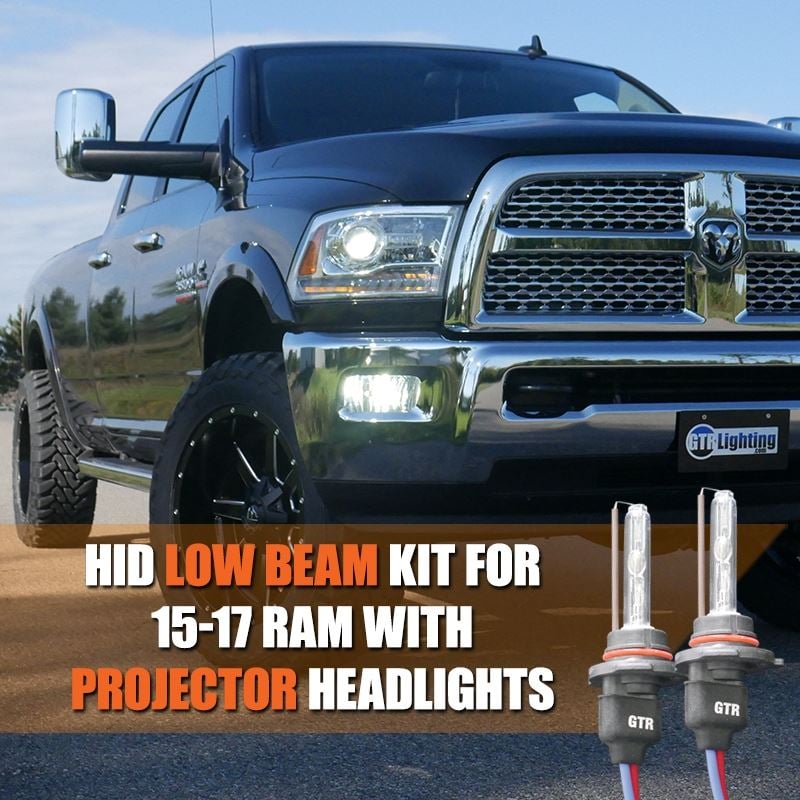 The CANBUS system on the Dodge RAM is a computer system that monitors the forward lighting on the truck and communicates with different parts of the vehicle. The CAN BUS monitors the headlights to make sure they are working correctly. The system is what triggers bulb out warnings on the dash. However, this system has made it really hard for enthusiasts to upgrade their headlights in their 2009 and up RAM.
Headlight Revolution has been determined to figure out a system that works and in the video below you can see that they've done it. If you have a Ram with reflector headlights you can watch that install video here. For this install, we're focusing on the RAM with projector headlights that was released after 2013.
In 2009, 2013, and 2015 RAM switched up their wiring systems and made updating the headlights pretty difficult but we've figured it out.
In 2013-2014 RAM trucks came with 9006 low beam bulbs, and in 2015-2018 they came with a 9012 bulb.

For the ballasts we used the GTR Lighting Hylux kit. This is the newest CAN BUS conversion kit on the market from GTR Lighting. These ballast come in 55w (over 5 times brighter than stock) and 35w (over 3 times brighter than stock).
There are a lot of different HID and LED upgrades out there for the Dodge Ram, it's just a matter of figuring out what works. Luckily there are several options listed here for Dodge Ram LED and HID bulb upgrades.