We just revamped our 2013 – 2014 Dodge Ram HID Kit Install Guide for this article! Click the link to download now! Also, be sure to check out this video Headlight Revolution's feature on the Ram Projector headlights install.

NOTE: 2015 Ram trucks that use the exact same headlights require a different install method than 2013 and 2014!! This is because in 2015 Dodge changed the headlight control system and there is currently no plug-and-play HID kit on the market that will work for it without extra parts.
This install guide below is very intensive, talks about which kits work and which ones do not. Also, we explain in detail some things to watch out for when doing the install, and tips and tricks that will help to make this install much easier.
If you want to do an HID conversion kit on your 2013 or 2014 Dodge Ram, check out these products:
2009-2018 Dodge Ram Ultra HID (Low Beam)
2009-2018 Dodge Ram Ultra HID (High Beam)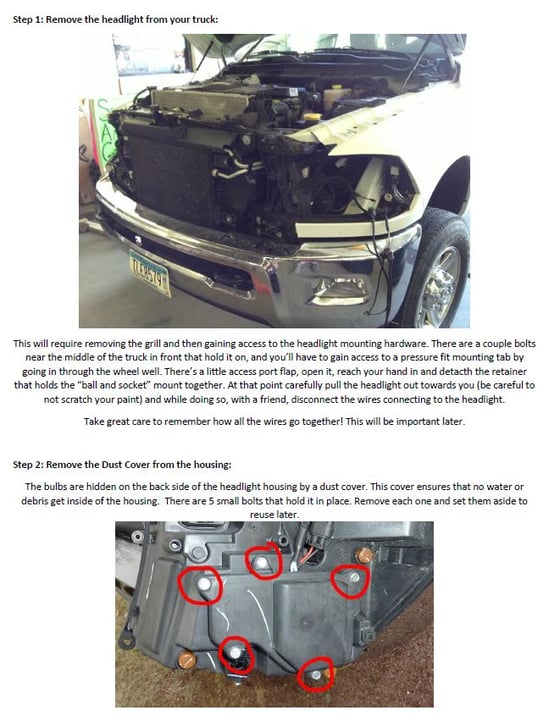 Even if you're just curious about how to do the install the instructions we put together will give you a complete idea of what's involved before even buying the kit.
The HID Conversion Kits are listed here.