The 2012 SEMA Show in Las Vegas was the start of a new trend, manufacturers, car builders, and enthusiasts started to showcase their passion for what is trending to be the hottest car for the automotive aftermarket since the Nissan 350z!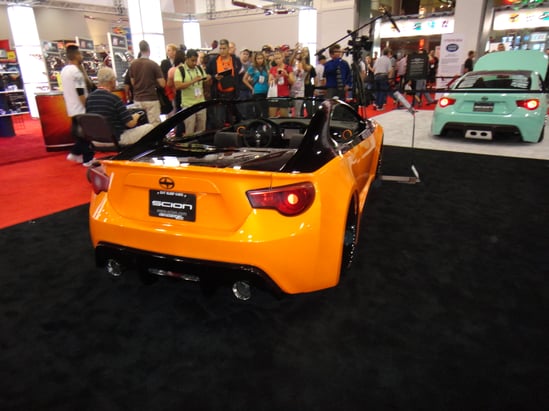 The 2013 SEMA Show featured an abundance of Scion FR-S and Subaru BRZ cars all modded with Spyder tail lights, duck-bill trunk lids, wide wheels, and crazy paint jobs. Check out our photo gallery of some of our favorite BRZ/FRS cars that we saw at the SEMA show:

In the market for aftermarket lighting for your FR-S or BRZ? Check out the full line of products from Headlight Revolution.