Brett E. Lauter, former CEO of Morris 4x4 Center, Hired as President of DLG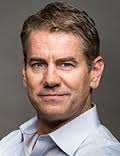 ATLANTA, Ga., January 12, 2022 – Driven Lighting Group, LLC, the largest supplier of aftermarket automotive lighting products, and online retailers, has announced that Brett E. Lauter has been named the new President of the company. Serving on the executive team with Matt Kossoff, Chris Nelson, Jeremie Baker, and Jiten Patel, Lauter adds impressive experience to the executive team, following their record-breaking acquisition in September 2021.

Lauter last served as the CEO of Bestop Morris, LLC., (dba Morris 4x4 Center) where he remained in that position for over 2 years. He oversaw company operations and led Morris 4x4 Center to improved top and bottom-line results and the eventual sale of the company. Lauter has been in the E-Commerce industry for 23 years, beginning with his position as the Director of Marketing for Outpost.com; the 2nd eCommerce site launched in the United States.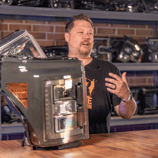 "Having Brett join our team in this position of leadership is exciting because we get to leverage his years of experience with other large and respected companies," said Chris Nelson, CMO of Driven Lighting Group. "His areas of expertise directly correlate to our existing business model and what we're trying to build tomorrow. As a leading eCommerce company in the automotive lighting space, it's important to us to build the best online programs and platform possible."
"I am thrilled to be a part of a smart, successful, and energetic team and excited to be part of the continued growth of a great company," Lauter said. "The automotive market has lagged a lot of the disruption and change other markets, such as retail, have undergone over the last few decades due to digital transformations and consolidations. DLG is already a trailblazer in the market and is primed to continue being the leader in the market for the foreseeable future."
Lauter has worked for several recognizable companies like The Home Depot, Carhartt, and Wine.com. At The Home Depot, he launched a premium lighting company, Paces Trading Company, and led all the marketing for homedepot.com and at Wine.com he served as the CMO.
"I've learned that no matter the business sector, you'll be successful if you focus on treating your customers and your employees with kindness and respect," Brett Lauter said.
Lauter has a Bachelor of Business Administration in Marketing degree from the University of Georgia. He has been married to his wife Ashley for almost six years and they have a two-year-old daughter, Ramsey-Grace, and a 135lb Great Dane named Ella.
A 1987 Toyota FJ-60 Land Cruiser is Lauter's wheels of choice. The Japanese classic has been cross country twice, setting its odometer at over 250,000 miles. Lauter loves its dependability, old-school squared shape, and lack of technology – including hand-crank windows and a manual choke. However, you can bet the headlights will be upgraded in short order!
About Driven Lighting Group
Founded in 2005, Driven Lighting Group (DLG) is a designer, manufacturer, and distributor of proprietary branded aftermarket vehicle enhancements for light trucks, SUVs, passenger cars, and ATVs/UTVs. Backed by Wheel Pros, DLG serves a diverse customer base through its line-up of premium automotive lighting brands centered around street and off-road applications. Morimoto, GTR Lighting, Profile Performance, and Xenon Depot are just some of the premium brands under the DLG umbrella. The brand is driven by premier customer service and forward-thinking media production.
About Wheel Pros
Driven Lighting Group is a part of the Wheel Pros companies and backed by Clearlake Capital Group, L.P.
Founded in 1995, Wheel Pros, a designer, manufacturer, and distributor of proprietary branded aftermarket vehicle enhancements, provides an automotive lifestyle like no other. Through their extensive selection of automotive products sold by billboard brands like Rotiform, Morimoto, American Racing, and Hoonigan, Wheel Pros is a global leader for all things car and truck! Wheel Pros operates a global network of distribution centers located in North America, Australia, and Europe. They also serve over 13,500 retailers and have a growing eCommerce presence to provide enthusiast consumers with access to the products they desire.