This is a loaded question… not that there isn't a best, but the reality is there are several in the same realm that might be considered THE BEST but depending on your preference. Don't get me wrong, there are some that are AWFUL! But to point out 1 "best" is tough.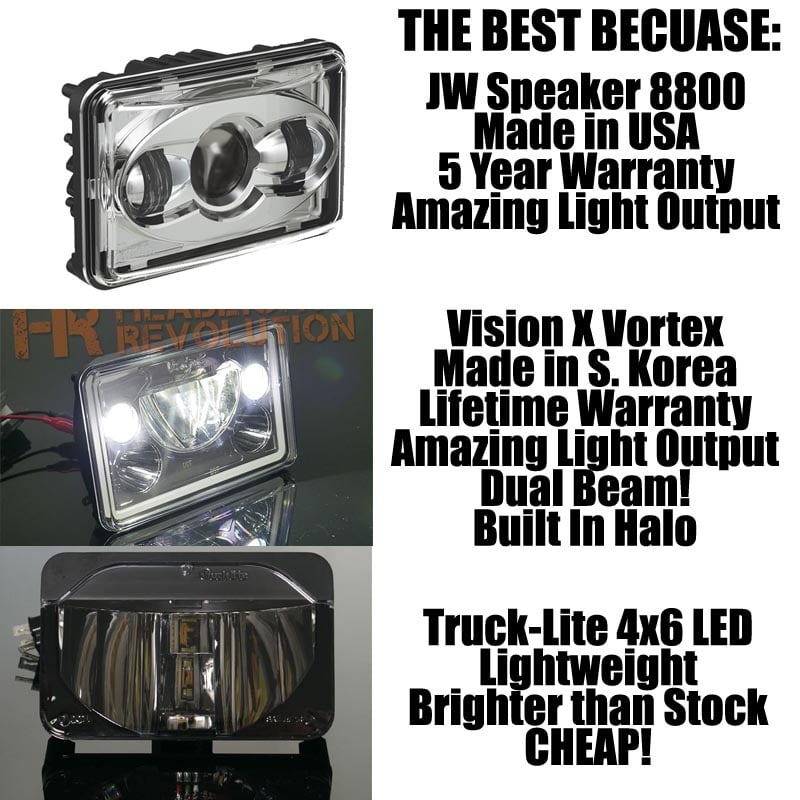 It's hard to pick out which one of these top 3 is the best because they each have different pros and cons.
The JW Speaker 8800 Evolution has long since been revered as the best-LED 4×6″ sealed beam headlight housing replacement on the market. However, in 2016 a few other options entered the scene and there is some pretty stiff competition! Make sure to check out this video to help you decide what headlight to get!