You've come to the right place if you're looking to upgrade your Toyota Tundra. Today, we will talk about the KC Hi-Lites M-Rack System. This top-of-the-line roof rack not only enhances the look of your Tundra but also increases its functionality.
What is the KC Hi-Lites M-Rack System?
The KC Hi-Lites M-Rack System is a roof rack designed specifically for the Toyota Tundra Crew Max models from 2007 to 2021. This rack perfectly blends style and practicality, offering a low-profile aerodynamic design and robust strength. It's made from lightweight aluminum, so it doesn't significantly affect your vehicle's center of gravity or factory curb weight.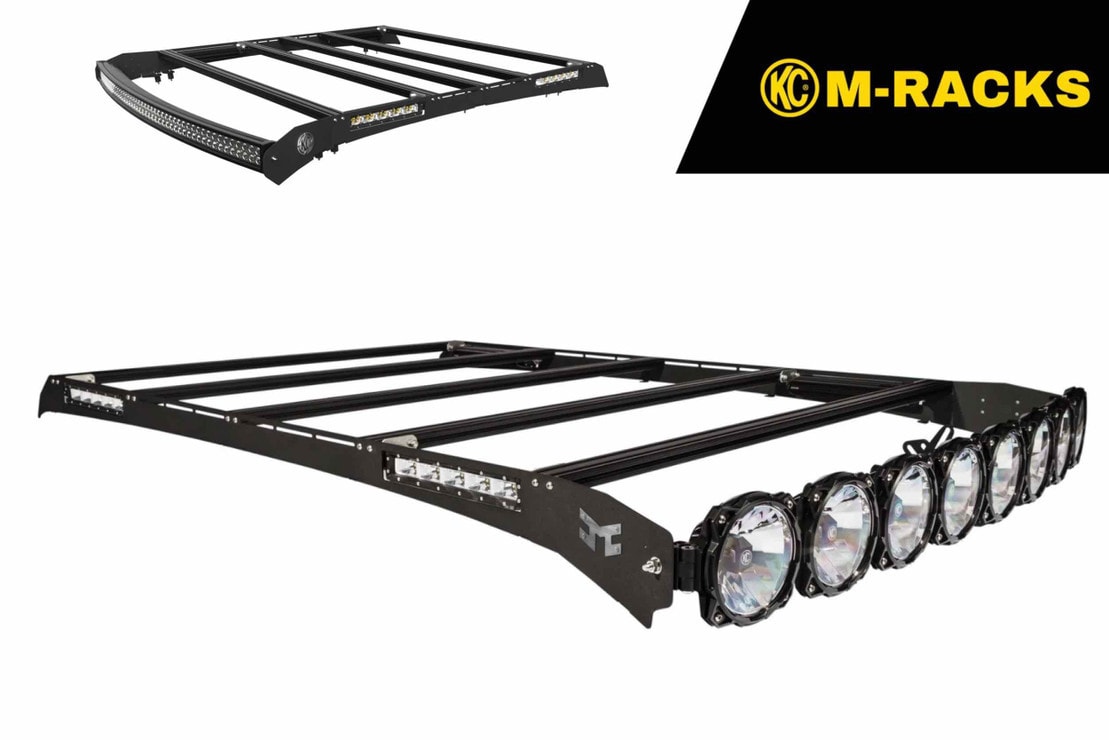 Why Choose the KC Hi-Lites M-Rack System?
Its precision design and fit set the KC Hi-Lites M-Rack System apart from other roof racks. The rack is engineered to match the roofline of your Tundra perfectly, eliminating any unsightly gaps or awkward positioning.
The M-Rack System is also modular, meaning it can adapt to your cargo-carrying needs. It comes with a 50-inch Gravity 8-Light Pro6 Light bar that provides an impressive 19,616 lumens of light, making your future drives brighter.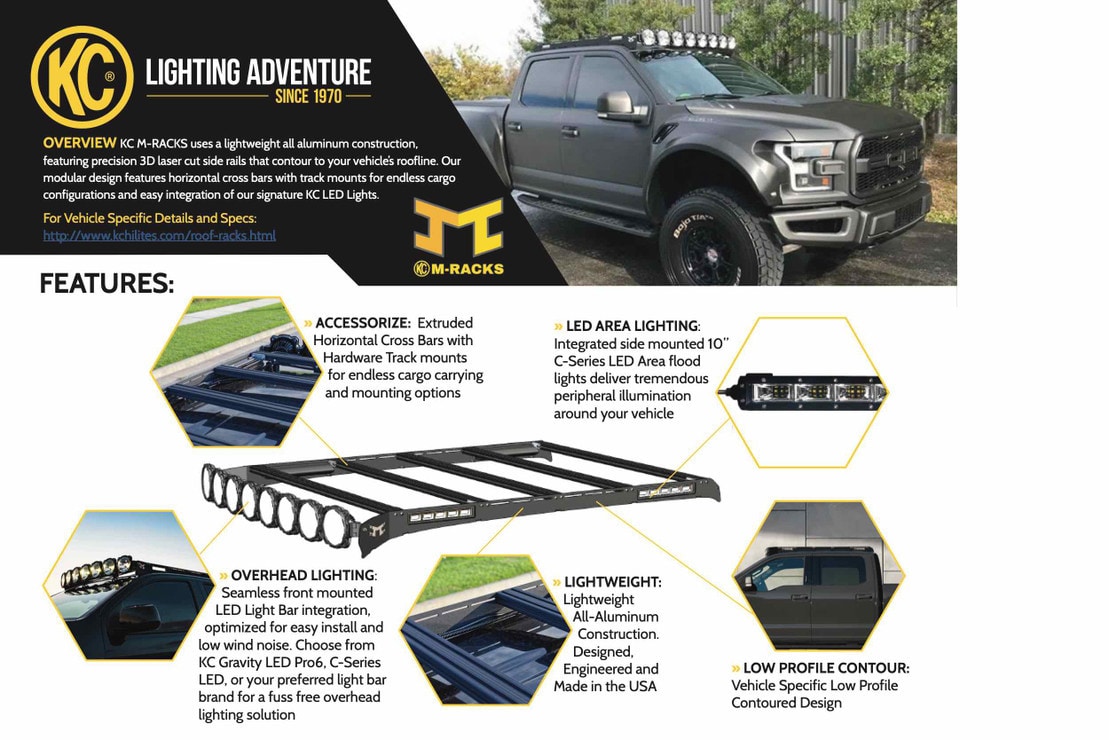 Additional Features
The KC Hi-Lites M-Rack System offers more than just a place to store your cargo. It also includes four side light blackout panels and a wire harness for easy installation. Plus, it's backed by a 23-year limited warranty, giving you peace of mind with your purchase.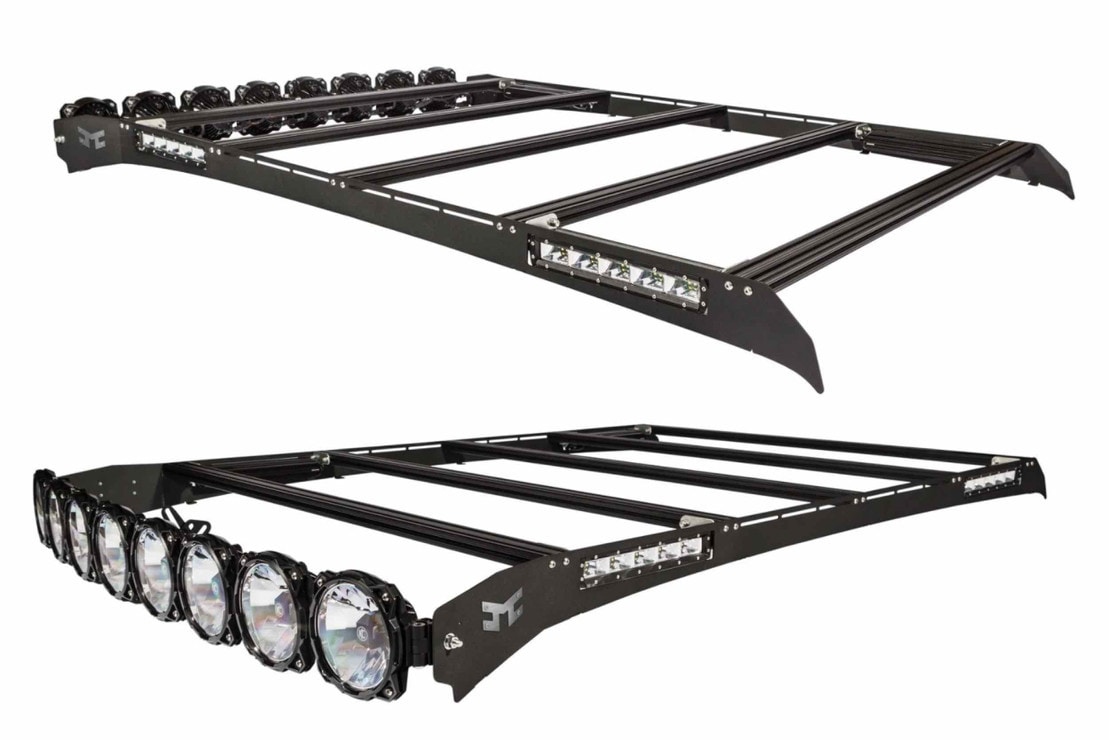 Made in the USA
The KC Hi-Lites M-Rack System is designed, engineered, and made in the USA. It's a product of Headlight Revolution, a company with over a decade of service in the industry and a reputation for delivering the best lighting gear for trucks.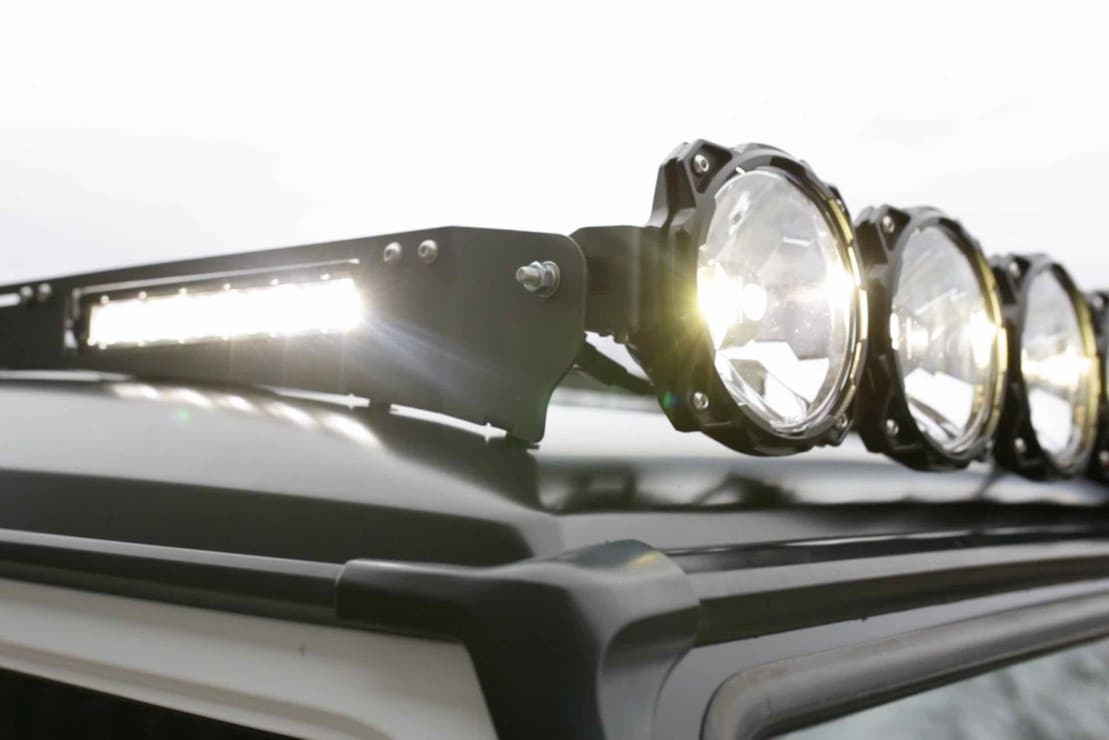 Final Thoughts
The KC Hi-Lites M-Rack System is a fantastic addition to any Toyota Tundra. It enhances the vehicle's aesthetics, improves its functionality, and provides additional lighting for safer driving. If you're considering an upgrade for your Tundra, the KC Hi-Lites M-Rack System is definitely worth considering.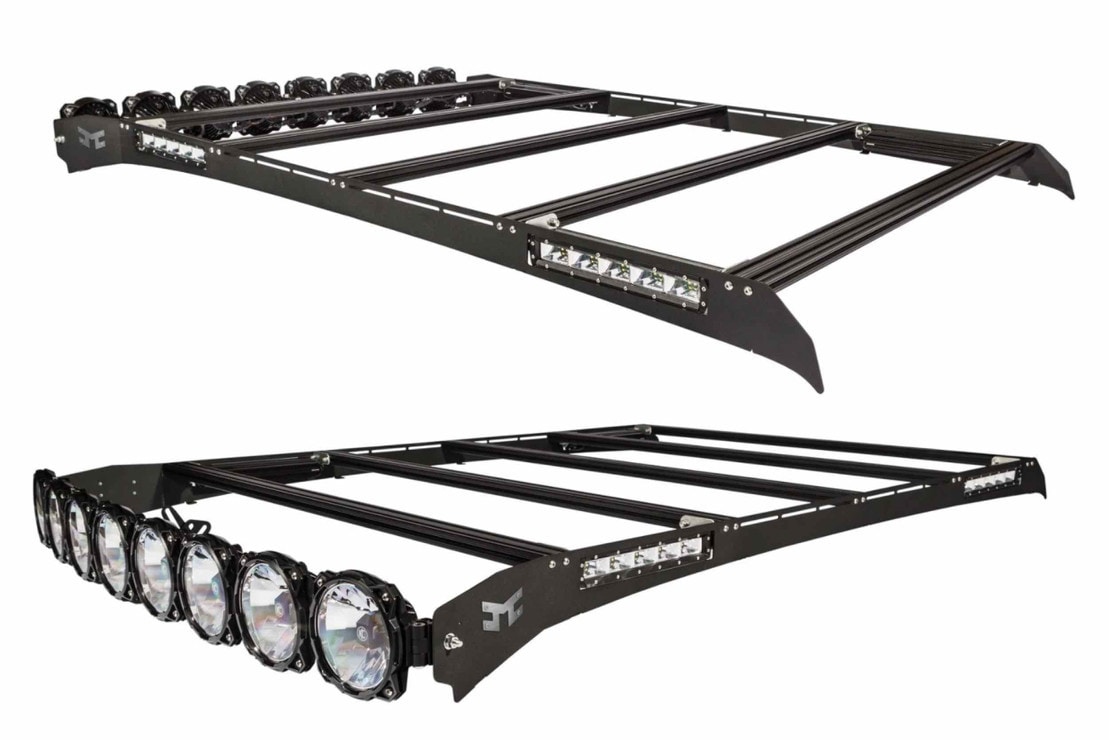 KC HI-LITES M-RACK SYSTEM: TOYOTA TUNDRA CREW MAX (07-18)
Starting at $2,799.99
Ready to Upgrade Your Tundra? Act Now!
Don't let another adventure pass you by without the KC Hi-Lites M-Rack System. It's time to elevate your Toyota Tundra's capabilities and aesthetics. Click here to make your purchase and start your journey toward a superior off-road experience. Remember, the road less traveled is waiting for you and your Tundra. Upgrade today!