Electric vehicles are gaining popularity, and Volvo is stepping up with its all-electric EX90 SUV, set for release in 2024. The EX90 boasts a minimalist interior, advanced driver-assistance technology, and a fascinating blend of vintage charm and modern lighting tech in its headlights.
Rediscovering the Charm of Pop-up Headlights with the Volvo EX90
The EX90 comes with an array of advanced features, such as road scanning sensors, interior cameras for monitoring occupants, and eye-tracking technology to ensure the driver's attention is on the road. The eco-friendly interior uses sustainable materials, but the real attention grabber is its modern take on the classic pop-up headlights.
The striking headlights, dubbed the "Ultimate Thor's Hammer," are a reimagined version of Volvo's Thor's Hammer design from the second-generation XC90 in 2015. The updated design adds a sparkling twist to the sleek shape, making it a standout feature of the EX90.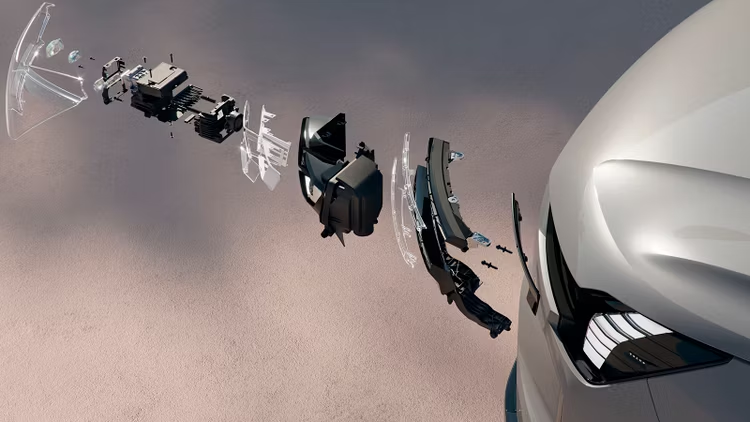 The Ins and Outs of Volvo's Innovative Headlights
The multi-element LED lights emphasize Thor's Hammer design, featuring six parts in the hammer's head and ten additional elements in the handle. During the day, these parts act as running lights. When full beams are required, the hammer opens up, revealing the powerful headlight that illuminates the road ahead.
The inventive design of the headlights also plays a role in the electric SUV's start-up sequence. As you approach the EX90, it unlocks and extends the door handles to greet you. Simultaneously, each headlight element lights up in sequence before opening to display the full-beam lights, creating an automotive blink reminiscent of a friendly wink.
These captivating and intricate headlights will be standard on all EX90 models, adding to the vehicle's allure.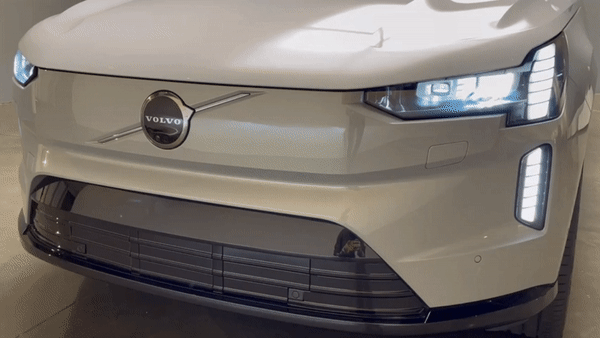 A Blend of Vintage and Modern: The Evolution of Headlights
Volvo's updated headlights on the EX90 electric SUV seamlessly combine the nostalgia of pop-up headlights with today's advanced LED technology. By fusing the past with the present, Volvo continues to push the boundaries of automotive design and technology.
While these complex headlights might come with a hefty price tag for repairs, their innovative design and functionality are sure to captivate car enthusiasts and drivers alike. The Volvo EX90's 'Ultimate Thor's Hammer' headlights showcase the brand's commitment to creativity and excellence in the automotive industry.
Stay Informed with Better Automotive Lighting
Looking to stay updated on the latest trends and advancements in automotive lighting? Better Automotive Lighting Blog is your one-stop source for all things related to vehicle illumination! We cover everything from cutting-edge technology and product reviews to tips for optimizing your car's lighting performance.
Join our community of automotive lighting enthusiasts and stay informed on the latest industry news. Subscribe to Better Automotive Lighting today and never miss a post!