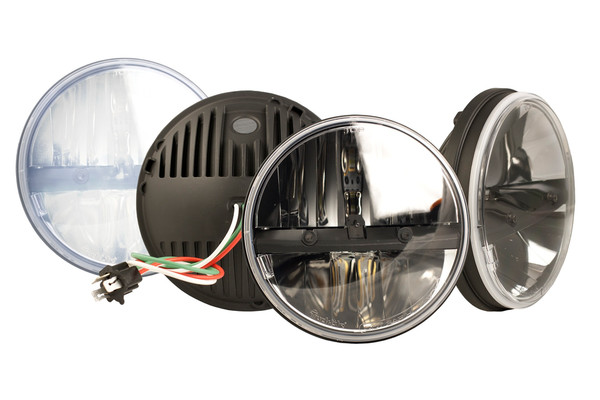 The new 27270C LED Headlights from Truck-Lite!
They are finally here and ready to go into any vehicle with a 7″ round or 7×6″ Rectangular headlight! The Phase 7 LED headlight housings from Truck-Lite are dual beam (high/low), very bright (1,350 Lumens), and very efficient! They only draw 1.5 amps to operate and are about 1.5 times brighter than stock lights!

I gotta admit though, I personally liked the look of the old headlights better. The new ones look a little too "stock-ish" because they use a plain looking, albeit complicated design, reflector housing that two small LEDs shoot into to create the main light output. So even though the older style looked cooler, these new reflector LED lamps use less electricity and have a better light output. I did a review on a set of the older 7″ Round LED headlights and my only complaint was the beam pattern and output level. It seems that Truck-Lite has remedied both of these issues now though, here is a picture of the actual light output of the new Truck-Lite 7″ Round LED Headlight compared with a traditional halogen headlight: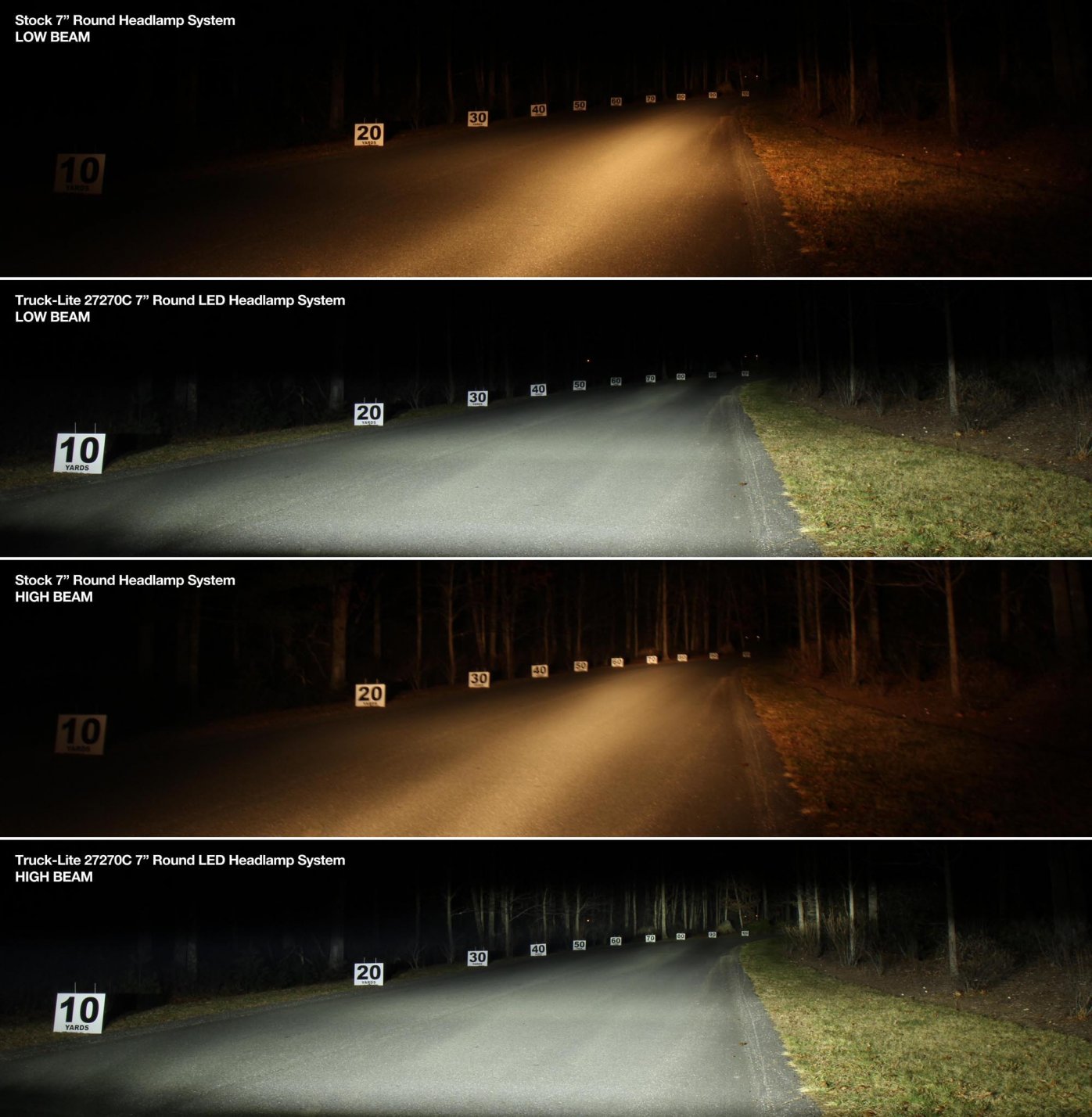 Comparison shot of the new 7″ Round LED Headlights VS stock halogen headlights. The difference is drastic – LED FTW!
The release of this new style of LED headlight is also the first time that any manufacturer other than JW Speaker has offered a 7×6 (AKA 200mm or 5×7″) LED Headlight. JW Speaker has had the market cornered in 5×7 LED headlights with their model #8900 dual beam product. The JW Speaker products are higher quality with better light output compared to the Truck-Lite product, but the pricing of the new Truck-Lite headlights cannot be beat. Truck-Lite LED Headlights come in at about half the cost of their JW Speaker, American made, counterparts.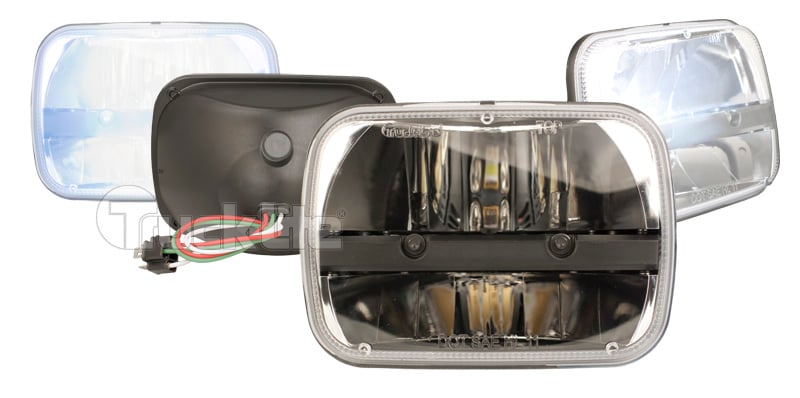 The all new Phase 7 dual beam 5×7″ LED Headlight from Truck-Lite.
For automotive enthusiasts who need these types of headlights for the cars and trucks that they need, it's a win/win situation as more manufacturers experiment, and succeed, with LED forward-lighting technology. I'd like to get my hands on a set of these some time to do a formal review on, but I think anyone who chooses these new housings for their project will be very happy. They feature polycarbonate lenses, low power consumption, better light output than before and a cool "blacked-out" look.