NEWS RELEASE
FOR IMMEDIATE RELEASE
JULY 2, 2021
Contact: content@MorimotoLighting.com
Atlanta, GA
Morimoto Lighting in Search of Headlight Sponsorship Partners for SEMA 2021
Morimoto is looking for SEMA vendors, vehicle builders, and vehicle owners exhibiting at SEMA, who are interested in becoming sponsorship partners! Morimoto headlights, tail lights, fog lights, and off-road lighting sponsorships are now available!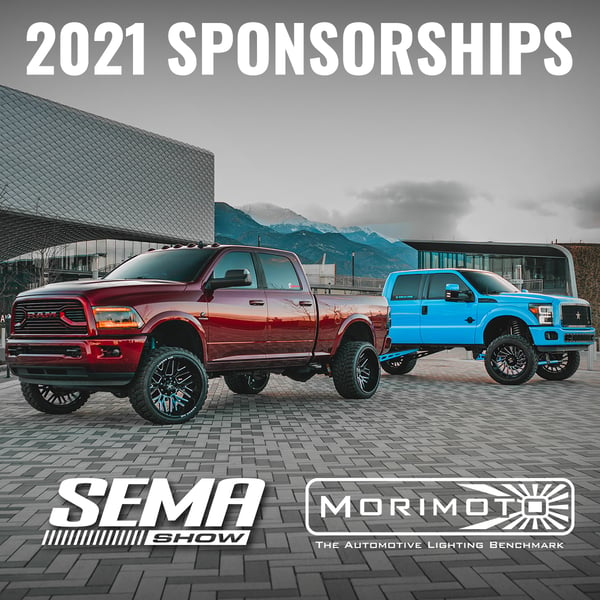 Morimoto has been a member of SEMA since 2010. We are happy to announce that we are looking for SEMA vendors to partner with us to represent Morimoto with your exceptional builds.
We are actively looking for partners that behave and reflect positively on themselves as well as Morimoto and SEMA. This opportunity would be long-term and is a great way to ensure future sponsorship approval!
To fill out a sponsorship application please visit the link listed below:
https://www.morimotohid.com/docs/Morimoto_Sponsorship/Morimoto%20SEMA%20Sponsorship%20Application%20-%20Fillable%20Form.pdf
Feel free to contact us at content@MorimotoLighting.com with the completed application (available at the link), your booth confirmation letter, or other proof of attendance to be considered.
Morimoto Lighting was established in 2008 to fill the gaps in the aftermarket for truly high-quality automotive lighting products.