Read the full press release here.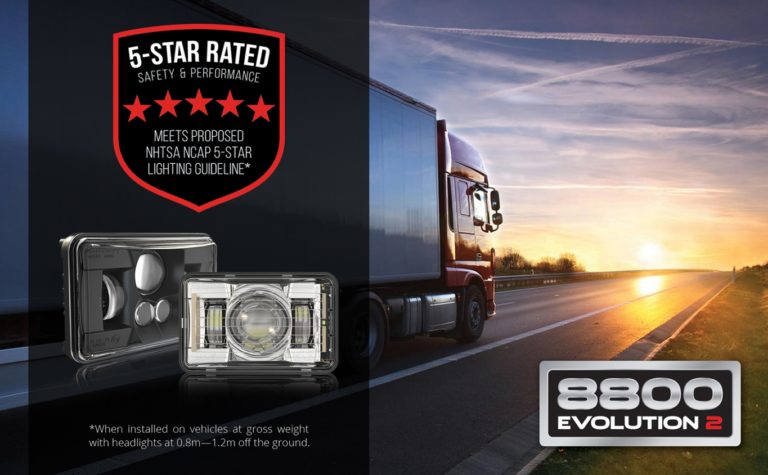 JW Speaker 8800 Evolution 2 Heated LED Headlights available for sale at Headlight Revolution.
GERMANTOWN, WI, December 21, 2016 – J.W. Speaker Corporation, a leading manufacturer specializing in innovative LED lighting technology, has developed a new 4″ x 6″ LED headlight for the heavy-duty trucking market. This new headlight, referred to as the Model 8800 Evolution 2, is the industry's first to meet proposed National Highway Transportation Safety Administration (NHTSA) guidelines for a 5-Star NCAP-compliant low beam headlight.*
"We wanted to give our heavy-duty customers a premier lighting solution, one they can count all year long, operating 24/7 in the harshest conditions possible," said Michael Stoeckel, Director of Aftermarket Sales for J.W. Speaker. "We are pleased to deliver the industry's first heavy-duty headlight that is not only ideally suited for this market, but it also meets NHTSA's proposed requirements for a lighting as part of their safety rating system. This gives the vehicle operator unparalleled performance in terms of visibility, for maximum safety and comfort."
The JW Speaker 8800 LED headlight replaces all 4×6″ standard size sealed beam headlight housings and has long been considered the best LED 4×6″ headlight housing in the world! The new 8800 Evolution 2 and the 8800 Evolution 2 Heated lamps will be available for sale in early 2017.