If you are like most off-road and truck enthusiasts, one of the things you're probably REALLY interested in is installing LED lighting. This whole market of upgraded lighting has exploded in the last 2 years and everyone is very eager to get their trucks upgraded as soon as possible! One thing that has become a trend though in the last few months is redneck style roof mounting… You've probably seen it done where you live and heck, maybe you've done it yourself.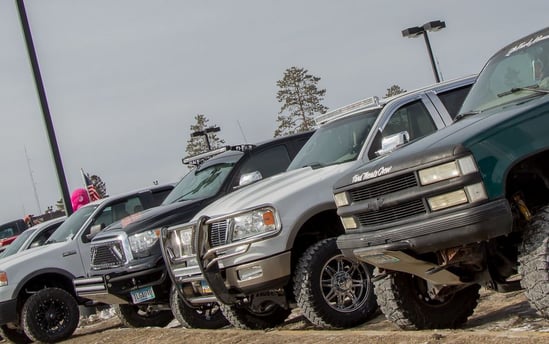 Now, don't get me wrong – I hate the look, but I can't blame some people! They buy a 50″ light bar for their truck and it comes with brackets – so you mount it on your truck, right? I believe the secret to successful lighting upgrades is education, so I'm going to show you the right way and the wrong way to install a roof mount light bar on your truck, the biggest trick is getting a hold of a vehicle-specific roof mount kit. If you installed your light bar like this, then you did it wrong:
THE WRONG WAY: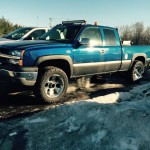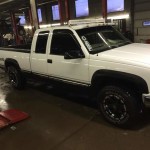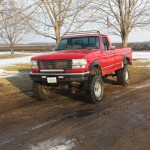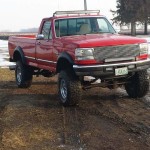 When you use the "universal" brackets that come with the light bar and just mount them to the top of your roof skin it LOOKS STUPID! Don't do it! These "universal" brackets are a cheap way to mount your light bar, and then guess what happens – your truck looks cheap!
Listen, I don't mean to belittle your manhood because you didn't know any better, but now you don't have any excuse. Let me show you the proper way to mount a light bar to your truck, it's important to find a good vehicle specific light bar bracket kit, or fabricate something that works the same way, the end result should be something like this:
THE RIGHT WAY: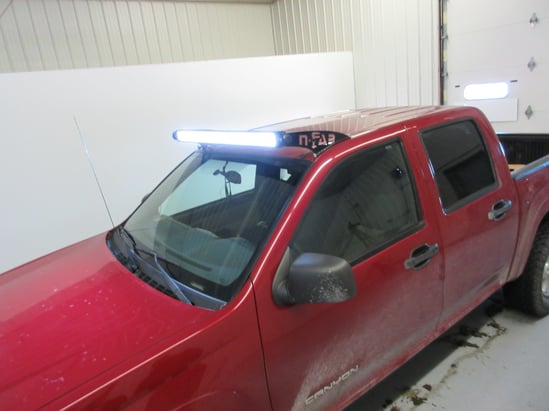 On this Canyon, a set of N-Fab roof mount light bar brackets were used for the install. The first thing you'll notice is that it looks better than the first set of pictures. Getting the light bar up and off of the roof makes the whole setup look great. Secondly, it allows you to position the light bar in a more usable way. Getting the light bar up and away from the roof allows the light bar to not be blocked by the roof skin right in front of it.
Here's another example on another vehicle of how to properly mount an LED Lightbar on the roof of your truck: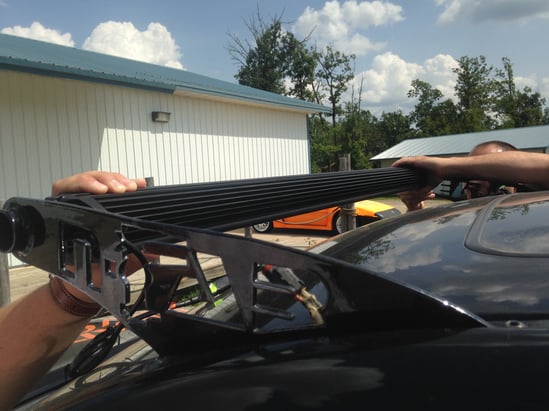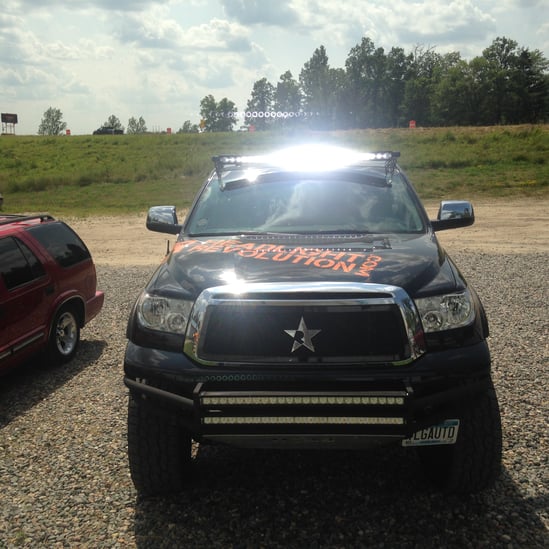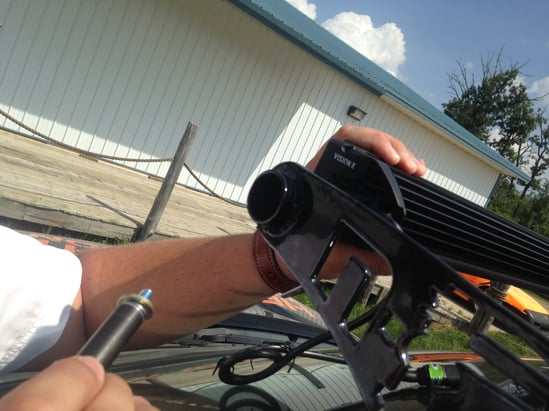 Probably the best way to find out which vehicle-specific light bar bracket to use is to first contact Headlight Revolution. They know what works and what doesn't and can definitely get you set up with not only a light bar bracket, but also the right mounting and wiring components to make it all work.
Wiring: When you get the light bar properly mounted to your roof, and all the holes are sealed to become waterproof, it's time to run your wiring. DO NOT just run the wiring loosely through the door jam. The best way to do this is to drill a new hole in your roof near your roof mount brackets and run the wiring down directly into the cab of the truck. This is the best method because it is the shortest distance for the wire to travel, and it has the least chance of getting smashed in your door jamb.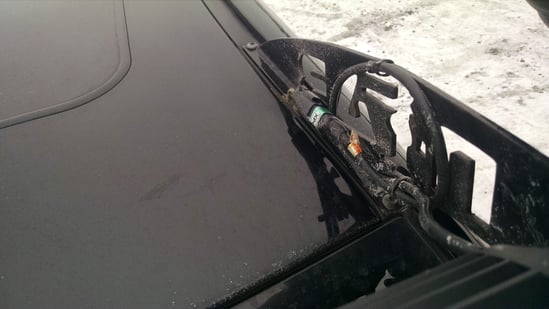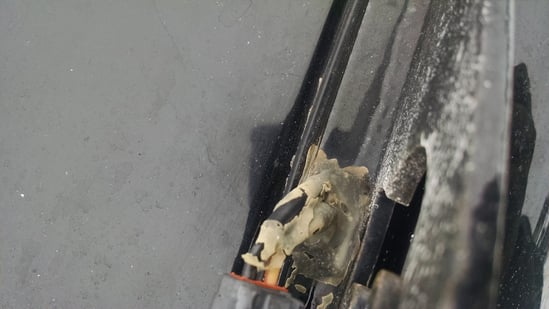 However, if you're really not sure how to do the install, you should either be prepared to drill holes in your roof as a learning experience or hire a local professional install shop to do it for you.
If you need any help with what bracket kit you need for your truck, just ask!