Garrett Reed's 1984 Monte Carlo & Holley RetroBrights
Garrett Reed, Content creator and car enthusiast, brought in his 1984 Chevrolet Monte Carlo to be fitted with the brand-new Holley RetroBright LED headlights. These lights are specially designed for classic vehicles in mind.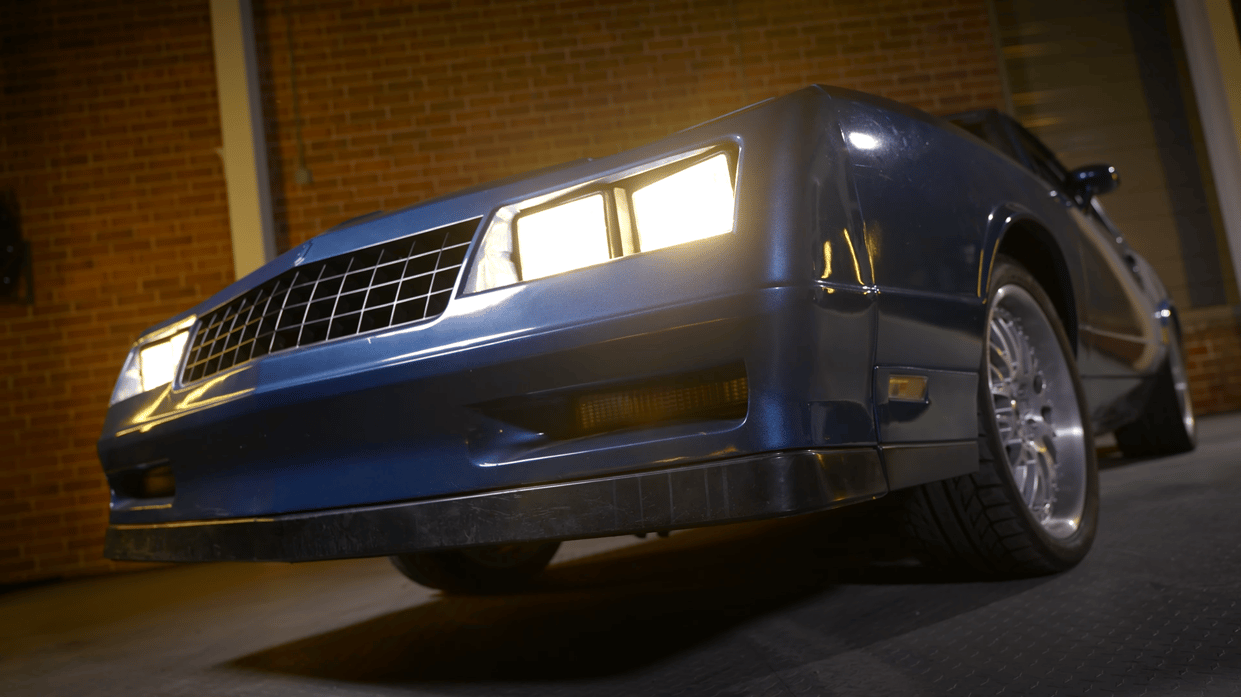 Classic cars often use sealed beam headlights, and replacements for those are almost always low quality when it comes to construction and performance. Thankfully, Morimoto and Holley, a staple of the classic car industry, have teamed up to make a modern, yet classically designed headlight housing for your vintage ride.
Garrett and his Monte Carlo
Having amassed over 2.2 million Instagram followers, Reed has made a name for himself in the automotive industry. In 2017, he was approached by the guys from Holley about a possible project. Unfortunately, Reed did not have the titular Monte Carlo at that time. Set with a new challenge, Reed set out to find his own piece of American Muscle.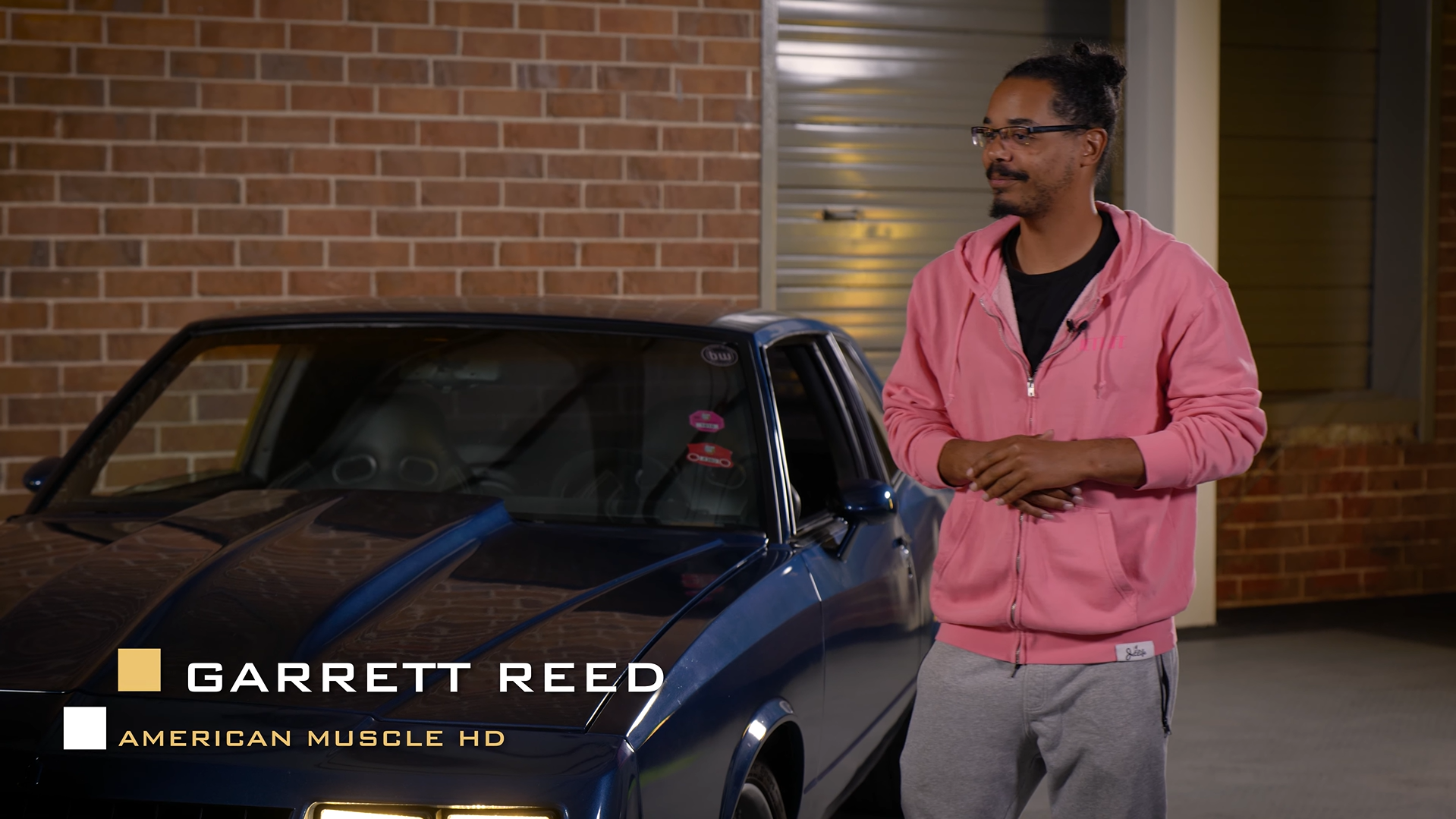 He spoke with a friend of his from Las Vegas and the two of them found this 1984 Monte Carlo. Barring a 350 swap, the car was fully stock. Since then, Reed has decked it out in a variety of premium modifications ranging from an electronic dashboard, roll cage, and sound system.
Nearly every bolt on this car has been touched by Reed to make it all his own. From the bucket seats and steering wheel to the Detroit Speed suspension and Wilwood Brakes.
Beneath the hood, the 350 small block V8 engine has been replaced by a Chevy performance supercharged LSX crate motor with an exposed Whipple. To make the LS Swap work, everything is Holley-produced. This includes the front serpentine, transmission and engine mounts, plugs, radiator, and more.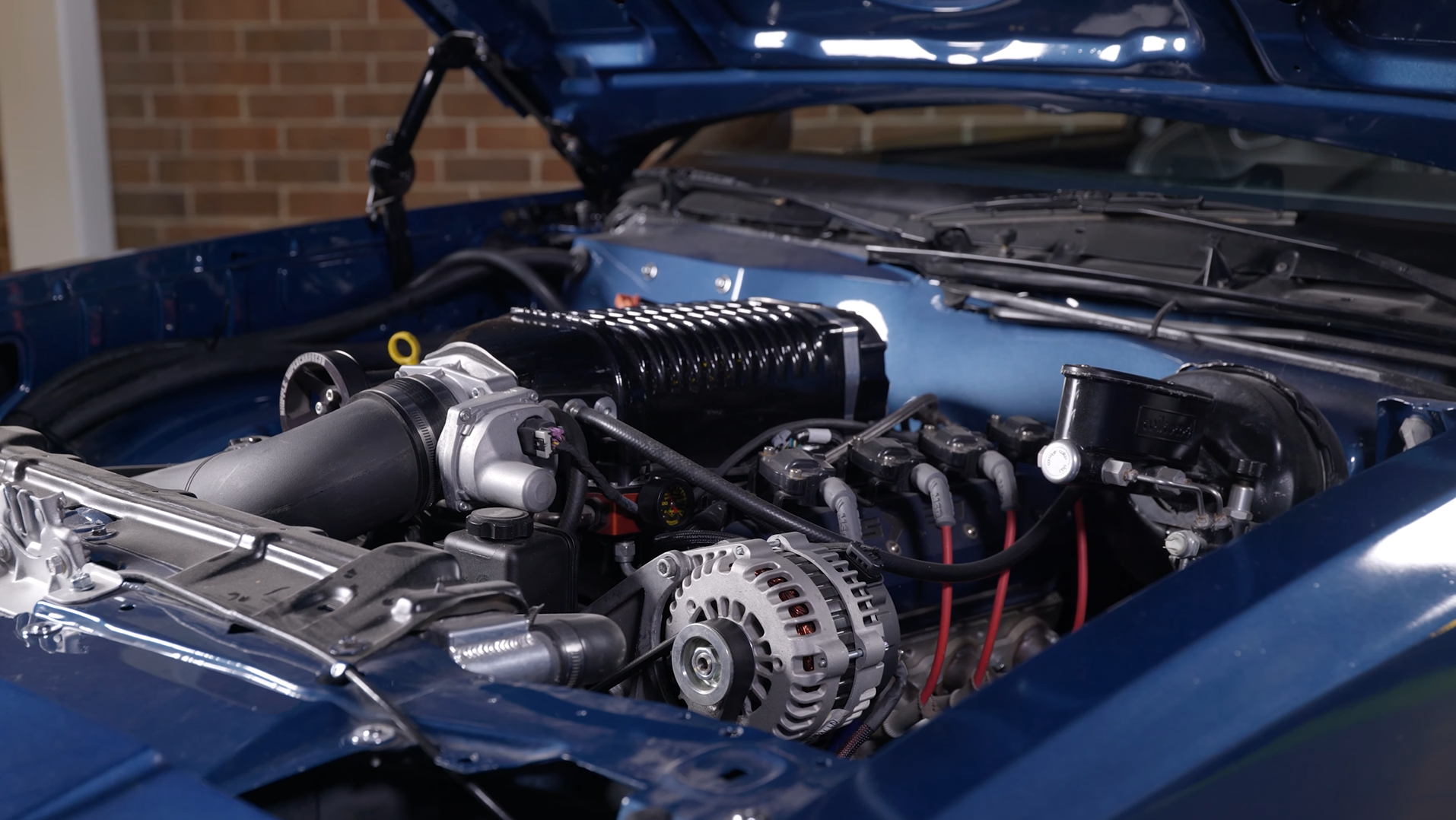 While he has yet to take the car to the track or set the car on a dyno, Reed estimates that the car makes around 600hp to the wheels.
Custom Interior
Moving to the interior, the cushy stock seats have been replaced with TMI Viper Junior seats. They combine comfort and performance with leather padding on top of stiff bolstering.
"These are Race Quip Harnesses right here," Reed said. "Right now, I just have lap belts because I mentioned I do not have a cage. So because of that, I do not have any shoulders even though I have them at the shop. At some point, if we can make it work, we are going to run a B-hoop over the back seats."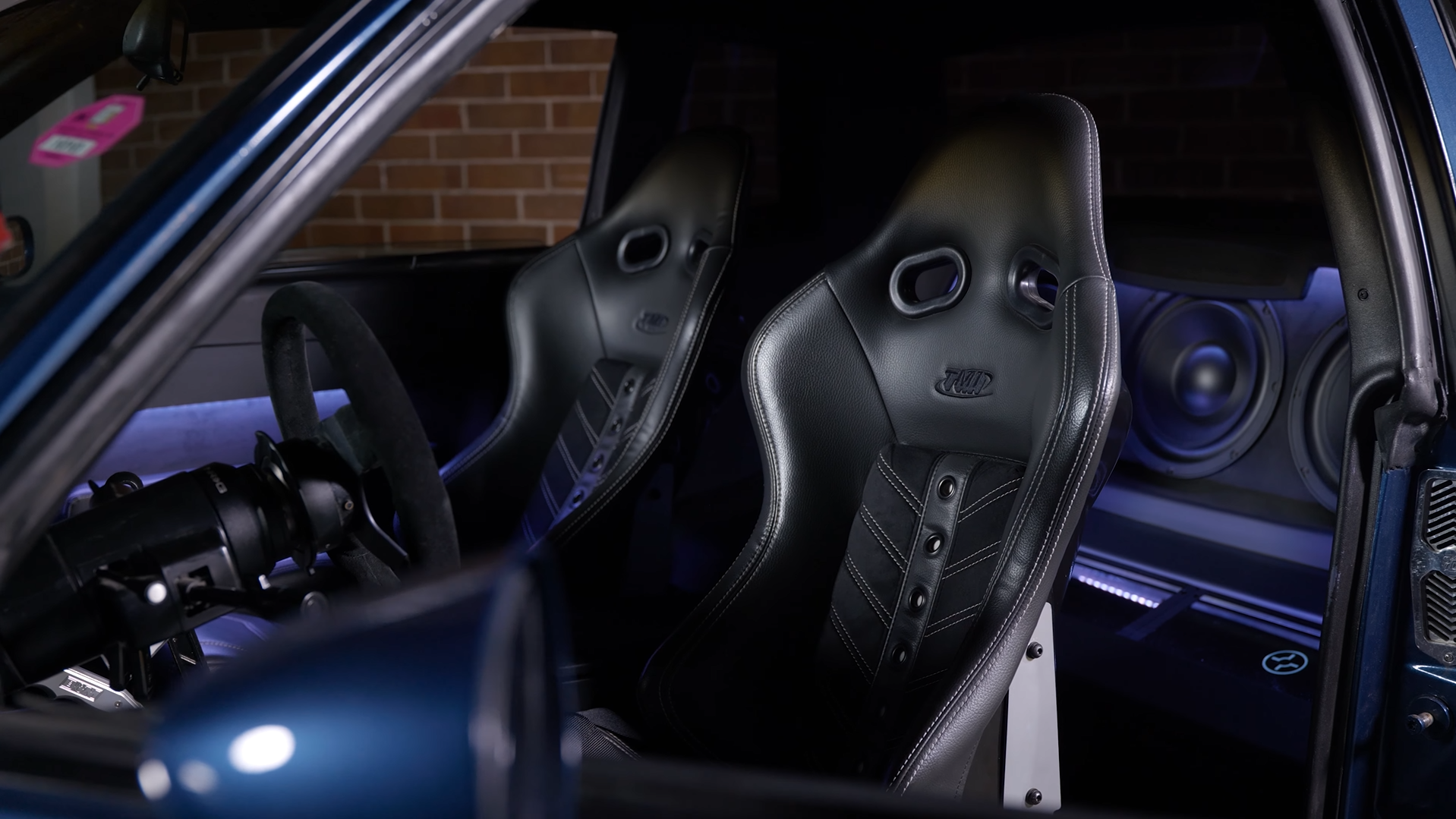 The steering wheel has also been swapped out for a Sparco one with a quick-release function. In front of the wheel is a 12.3in digital display produced by Holley built into the fully original dashboard.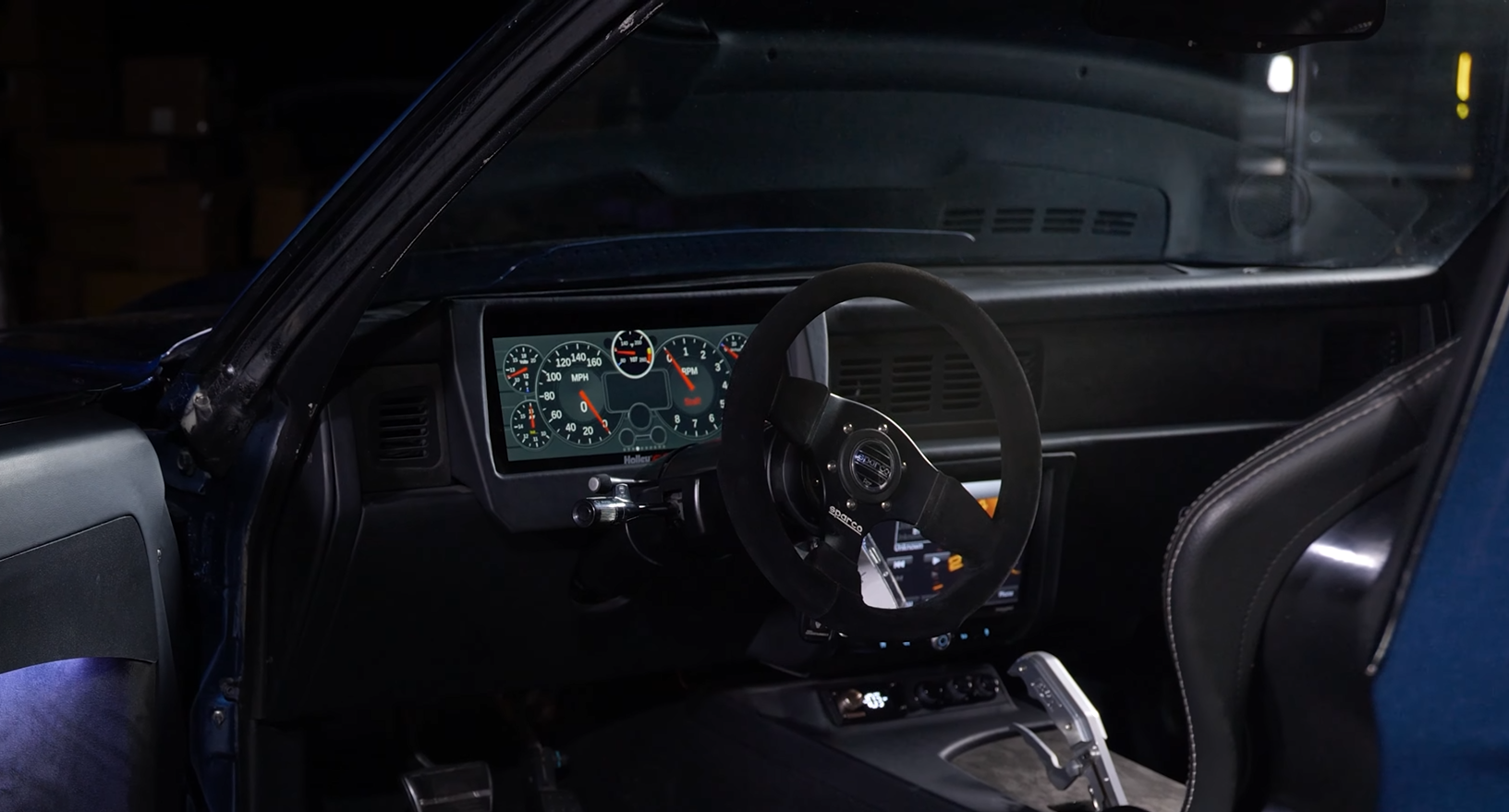 "I was one of the first people to get it," Reed said describing the digital display. "I remember when they told me it was coming out and seeing it at SEMA that year, I pulled Bill [marketing coordinator at Holley] aside. I said, 'hey when that's available, I got to get that for the car' and we made it work, and it looks sick."
The gauge cluster is not the only digital display in the car. A 10in Stinger head unit sits in the dash. It currently acts as a control for the audio in the car but can also manage the A/C system once connected, Reed said.
Speaking of audio, the Monte Carlo is kitted with a full sound system with three 12in speakers in the year with amps. To add atmosphere to his music, a set of Profile Performance LED light strips accent the door cards and the rear subwoofers.
The Holley RetroBrights
Coming in both 3000K warm white and 5700 bright white, the Holley RetroBrights are meant to improve upon the performance and build quality of the classic sealed be headlights. To do so, they must fit the shallow dishes and fulfill the popular sizes of classic car headlights. Holley has produced a 7'' and 5 ¾" round housing, and the rectangular 4x6'' and 5x7'' to meet these requirements.
On Reed's Monte Carlo, he is using the 4x6'' sealed beam and he is using the adapter harness. This allows him to run all four headlights as low beams and as high beams.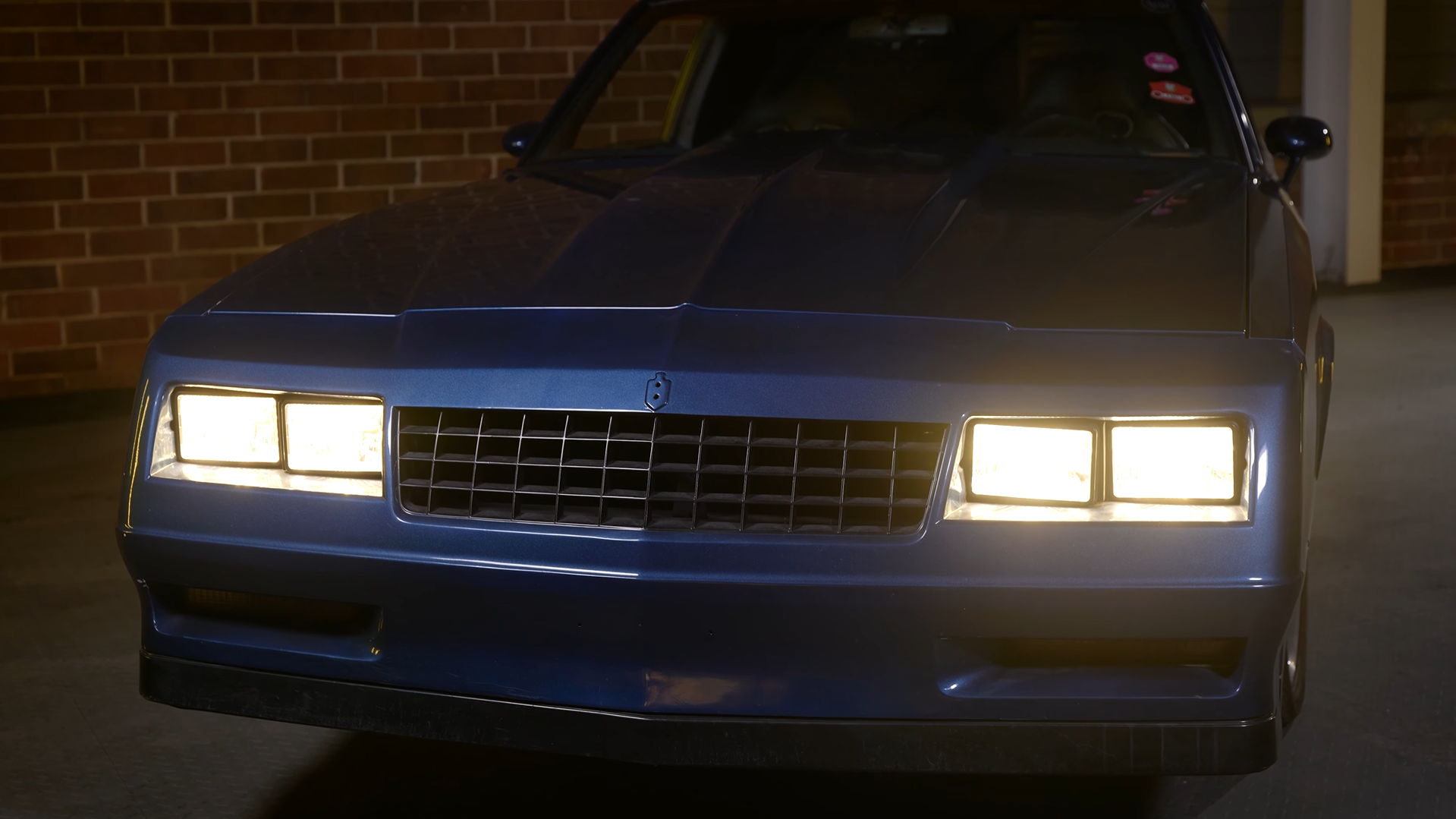 If Reed decides he is not feeling the warm white color, he can easily swap out the LED cartridge for the bright white light color.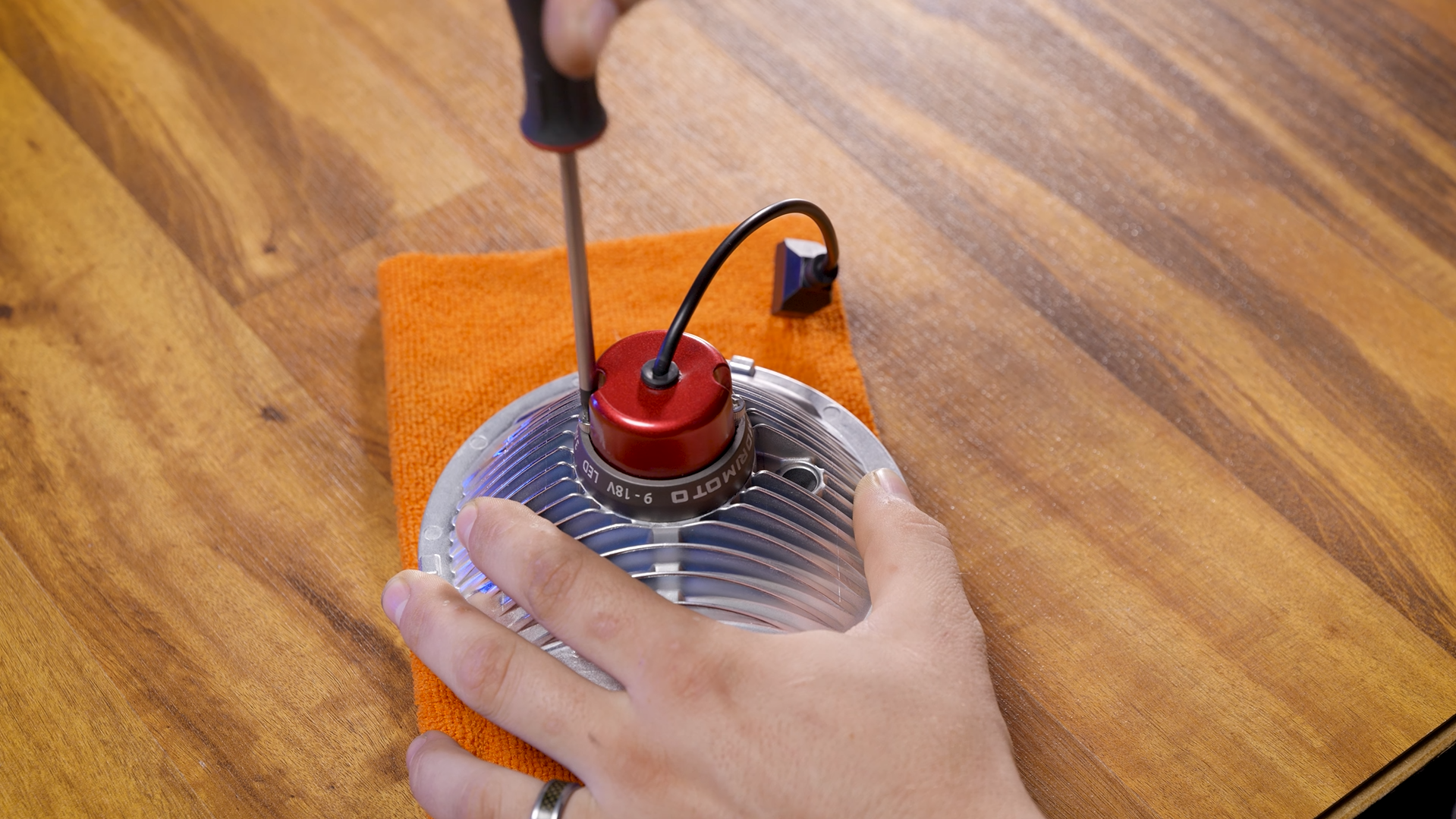 The RetroBrights are easily brighter than their stock or bargain bin counterparts. Not only are these brighter, but they also have a wider beam pattern for both the low and high beam functions. Classic cars are notorious for their poor night visibility and these lights from Holley and Morimoto solve that problem easily.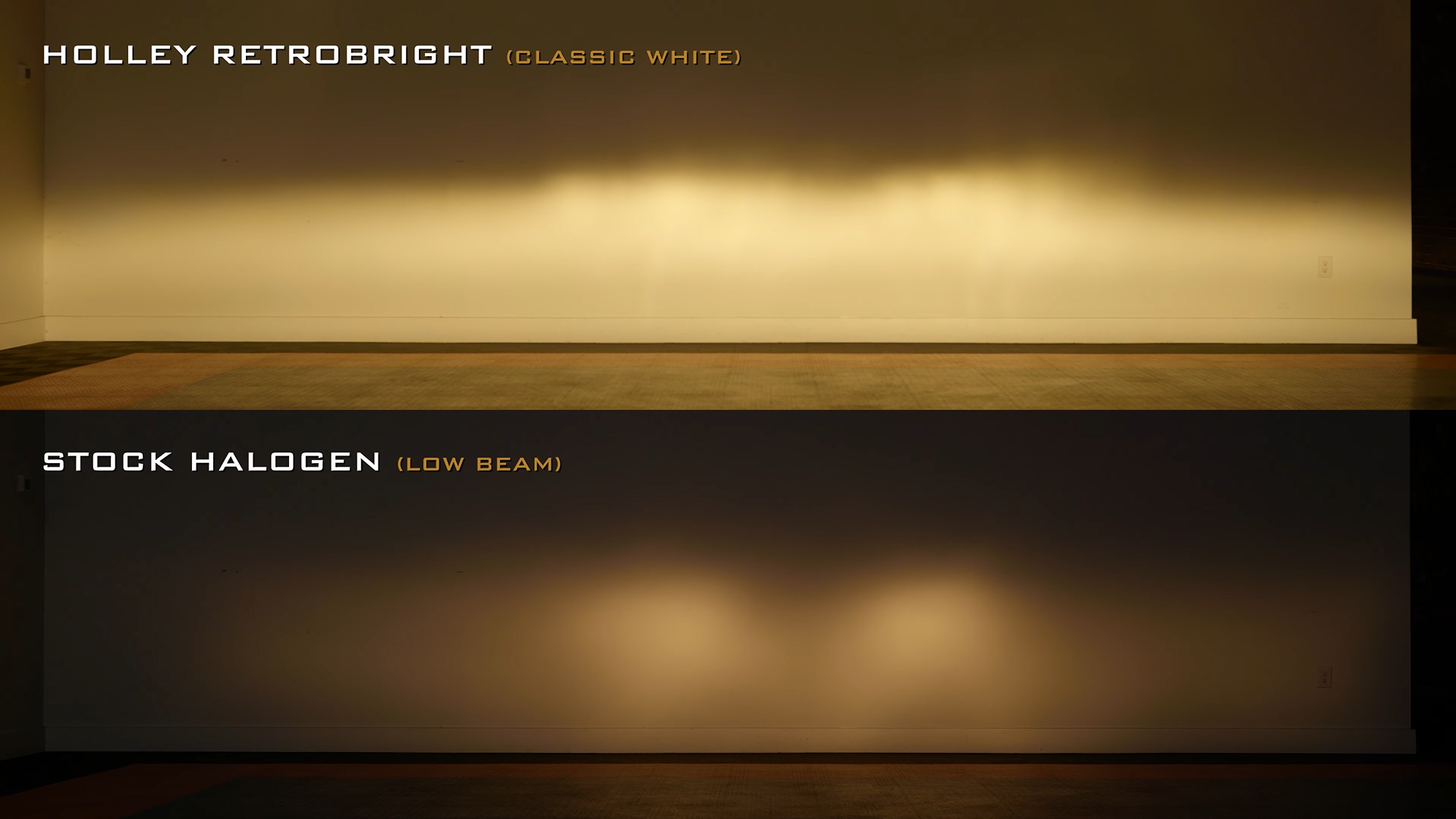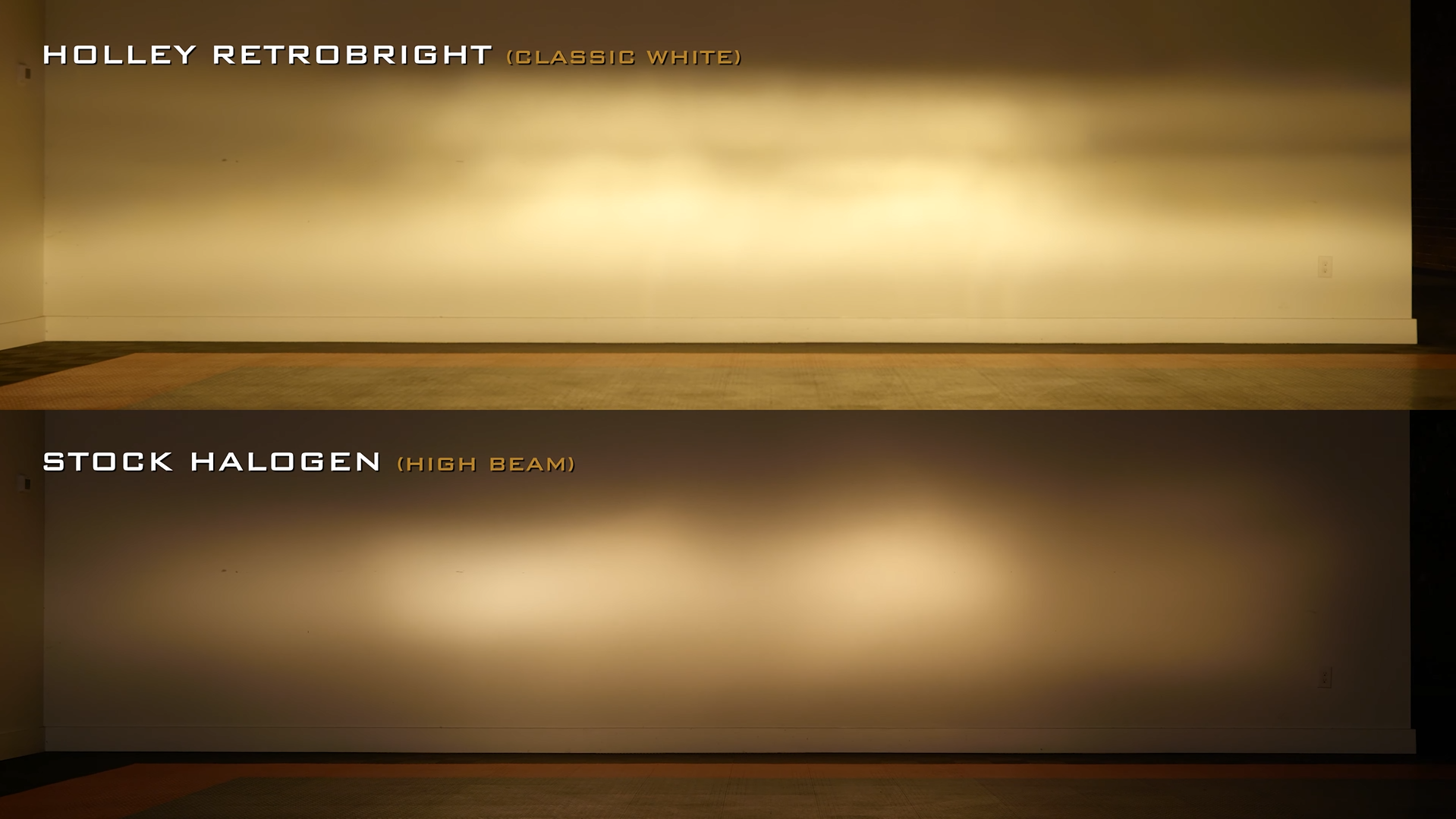 ---
If you would like to learn more about Garrett Reed and his 1984 Chevrolet Monte Carlo, check out Morimoto's video interview with him below. As for the Holley RetroBrights, those can be purchased here or through your favorite automotive parts retailer.