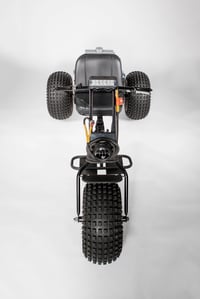 Everybody has probably seen a Montgomery Ward 3-wheeler, but had no idea it was called a T555 (pronounced Tee Five Fifty Five) and also nicknamed the Trail Master. These things can be found at any antique show, your grandpa's shed buried under old blankets and sawdust, or on your parent's home videos from the 70's. These were produced by Montgomery Ward in Omaha, Nebraska in the early 1970's and were all built by hand. Only a few are left in operation today and from time to time you can find one that was restored and able to be ridden today.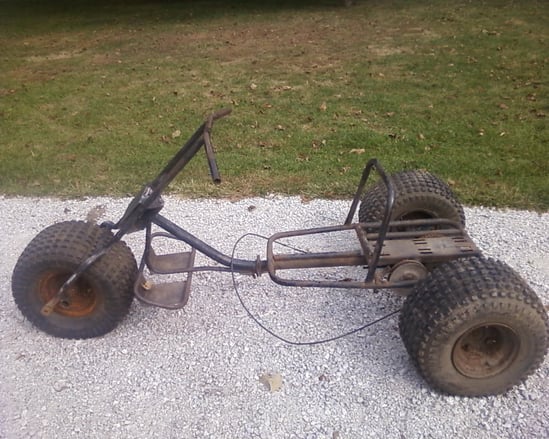 I got a hold of one of these things, found in an older gentleman's garage – hadn't been touched in decades, and I fell in love with it! There was just something about the American nostalgia about it, and the cool shape and design, knowing it was hand-built 40 years ago by Montgomery Ward, I just had to have it – and I had to fix it up! Like most vehicles that I own I can't just leave them stock, I had to customize it and make it mine.
We started with the frame: Moved the seat back 5 inches, and removed the flange in the middle of the frame in front of the seat. We had the whole thing powdercoated a metallic black, and the front fender and foot-wells were coated in Line-x bed coating for durability. The wheels were also taken apart and powdercoated silver to match some other components on the engine.
Next we had a new seat made out of waterproof vinyl by a local upholstery shop, took the engine apart, powder-coated the cover panels and ordered a bunch of new drivetrain parts. We got all new bearings, new brakes (custom made lines), new twist-throttle handlebar grips, a new brake handle, built a custom battery box for a Vision X battery and built a wildly custom intake an exhaust using a K&N filter, and a custom mini-bike style exhaust muffler. Everything got the presidential treatment! No expense was spared, and the whole project probably cost me about $5K with buying the trike, new parts, powder-coating, custom fabricating, and other labor.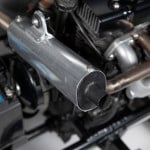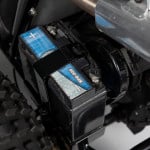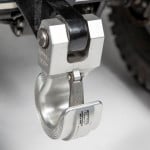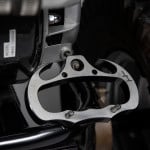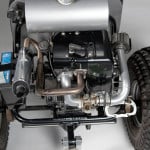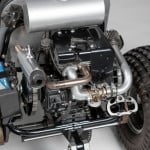 We actually found an updated engine from a 1980's snowblower to use instead of the original one, but it was still the Tecumseh HM80 used to power this American Made beast! The reason for going with the newer engine was not that the original was worn out, but the new one had less antiquated electronics controlling the ignition and came with a built in electric-start for use with a 110v extension cord! We thought about upgrading to a 10hp engine, but thought we should at least keep the engine original-ish.
On the front of the T555 trike we did all kinds of stuff there too. We found some motorcycle handlebar grips that had a really cool Harley/hot rod look to them, pointed on the ends, and an integrated twist-style throttle. Also, we tossed the original two-handle brake levers and installed a brand new single lever brake handle, with all new brake pads, and all new cables which had to be custom made. Also mounted on the handle bar is a Vision X LED Light bar and a dirt-bike style ignition kill switch.
The original headlight on this thing was a 4.5″ round halogen incandescent lamp that was actually routed through the wiring as part of the ignition circuit. We pulled it off and installed a direct replacement (same brand as the original also) JW Speaker brand 6045 LED headlight. JW Speaker still even had the rubber retaining rings in stock to hold it in place so we were even able to use the stock headlight bucket.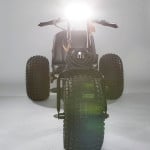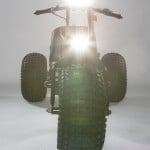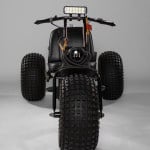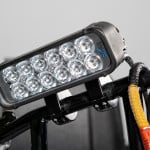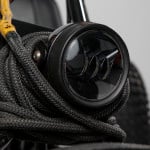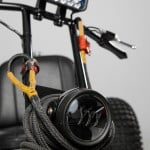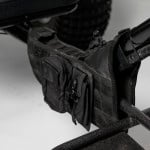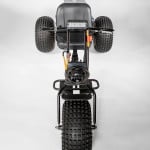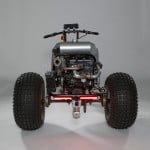 The finishing touches on this trike was a set of red LED driving lights mounted to the rear of the truck, activated on the same circuit as the headlight. We used a pair of GTR Lighting 7″ long LED Lightning strips because they are super low profile (don't really even notice them when off), and they are waterproof, and insanely bright!