Want to take your Can-Am Maverick 1000XMR to the next level? Check out the LED and HID Lighting upgrades made to this Can-Am in the video and get the look yourself! Here's a breakdown of what was shown in the video.
At 1:00, the high and low headlights were the first thing to get upgraded. HID bulbs worked best with the Can-Am projector headlights, so both the high and low beams got 9005 55W HID Conversion Kits from GTR Lighting. If you've ever thought about upgrading to HID bulbs but were hesitant about the installation process, check out the video at 3:38 to see how it's done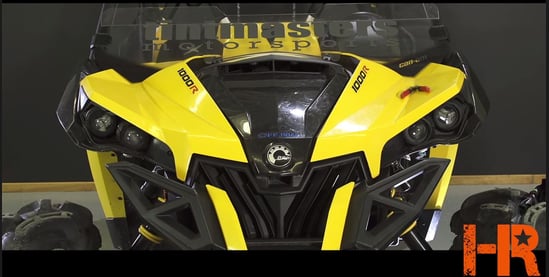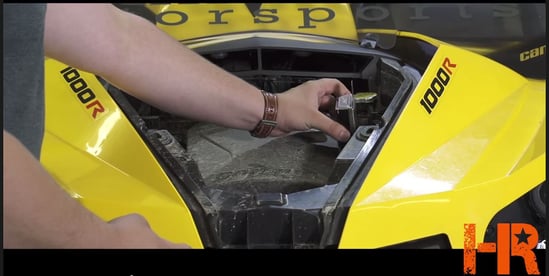 7:52 shows the huge difference HID bulbs make compared to stock halogen bulbs. The HID bulbs not only have a better color than halogen, but they also have tons more light.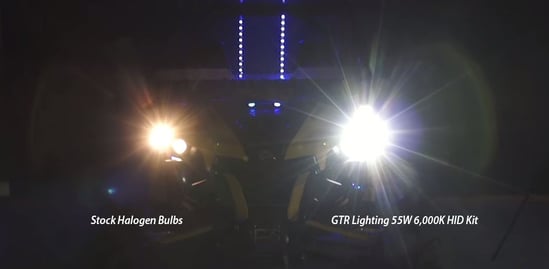 At 11:38, the taillights also get new bulbs. The LED Bulb Replacements from GTR Lighting are a simple way to increase the light output.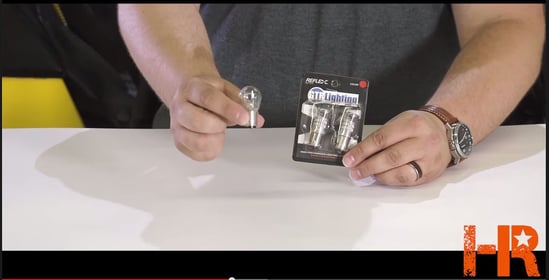 At 17:10, the Can-Am lighting overhaul ends with a 42″ light bar attached to the top. This GTR Lighting Tactical Light Bar adds an extra 20,640 Lumens to the Can-Am! 22:30 of the video shows how to install the LED light bar to the cage of the Can-Am using the mounting feet and bolts.