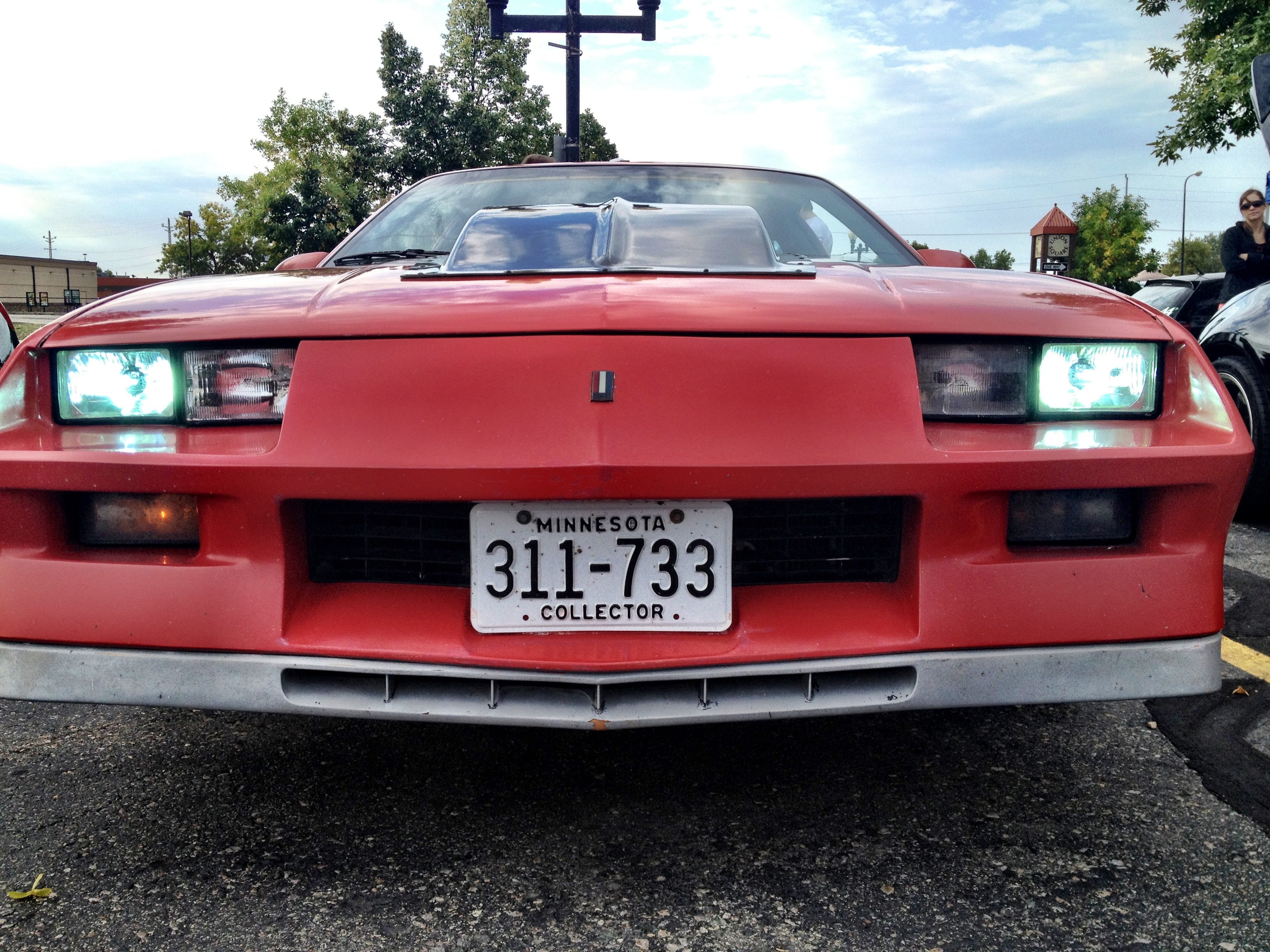 This Camaro mixes '80s style with new technology using HID Headlights!
I had the pleasure of attending the Cars & Coffee event in Bemidji, MN this past labor day weekend and there was a 1984 Chevy Camaro there with aftermarket housings and an HID kit. I'm not much of a fan of the color used (8,000K) on this particular car, but the lighting upgrade was great! The way the owner of the car did it was to replace the original 4×6 sealed beam headlight housings with a pair of new 4×6″ composite headlight housings then added an H4 HID conversion kit. This headlight system was totally plug and play for this Camaro and the output of light from these headlights over stock was absolutely incredible! If you want better lights then you should look into a Camaro 4×6 Headlight kit for your car – you'll never go back to regular lights again!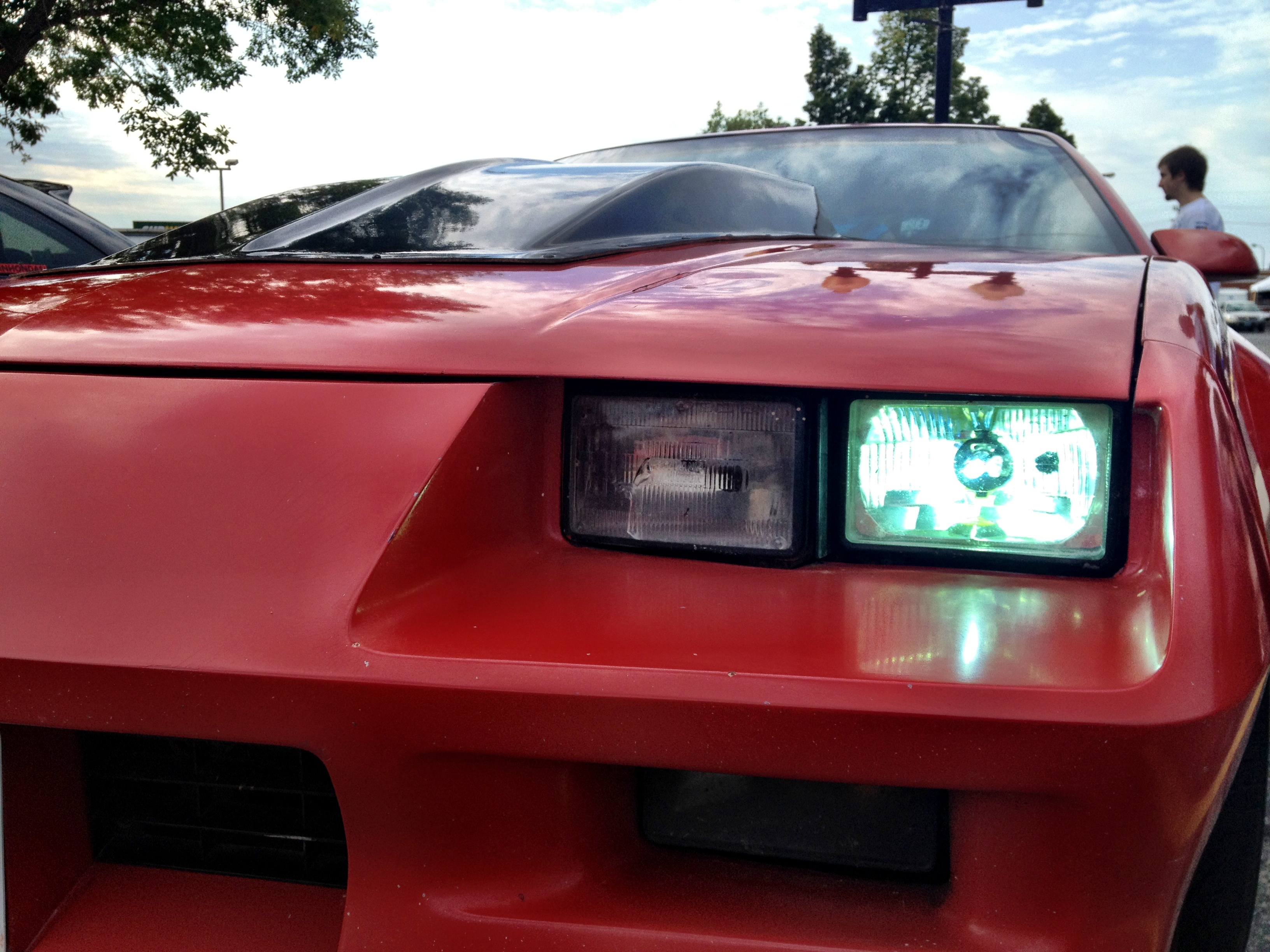 4×6 Headlight Housings and a GTR Lighting HID Kit fitted in this 1984 Chevy Camaro.
The Bemidji Cars and Coffee event was a lot of fun and it was cool to see other people from northern Minnesota and how they've been enjoying their cars and trucks this summer! At the event there was a Nissan 350z, Eagle Talon TSi, a new and an old Honda Civic as well as a new Jeep SRT8 and and a new Dodge Ram, about 18 vehicles total.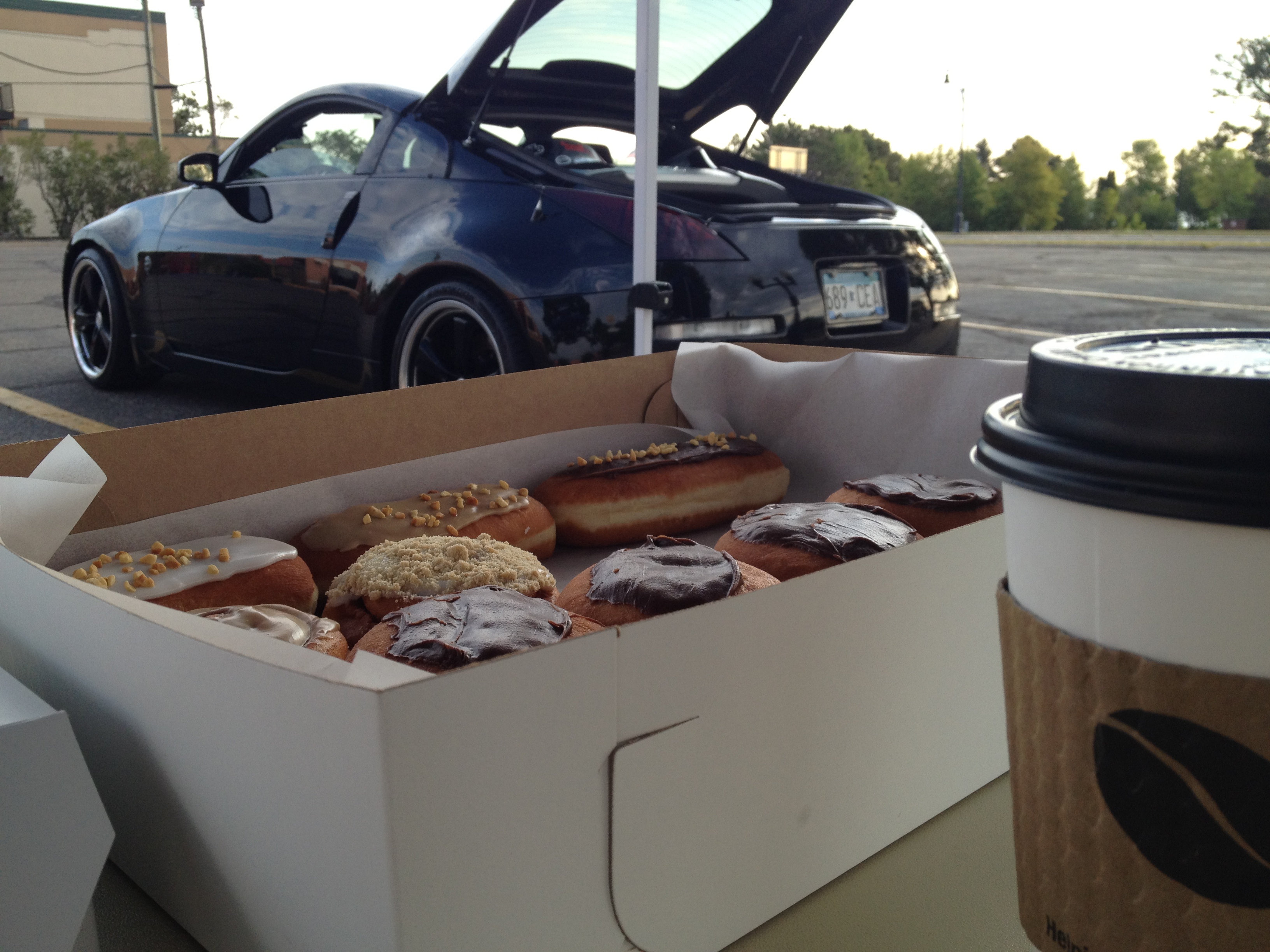 Cars, Coffee and Donuts on a beautiful Saturday morning!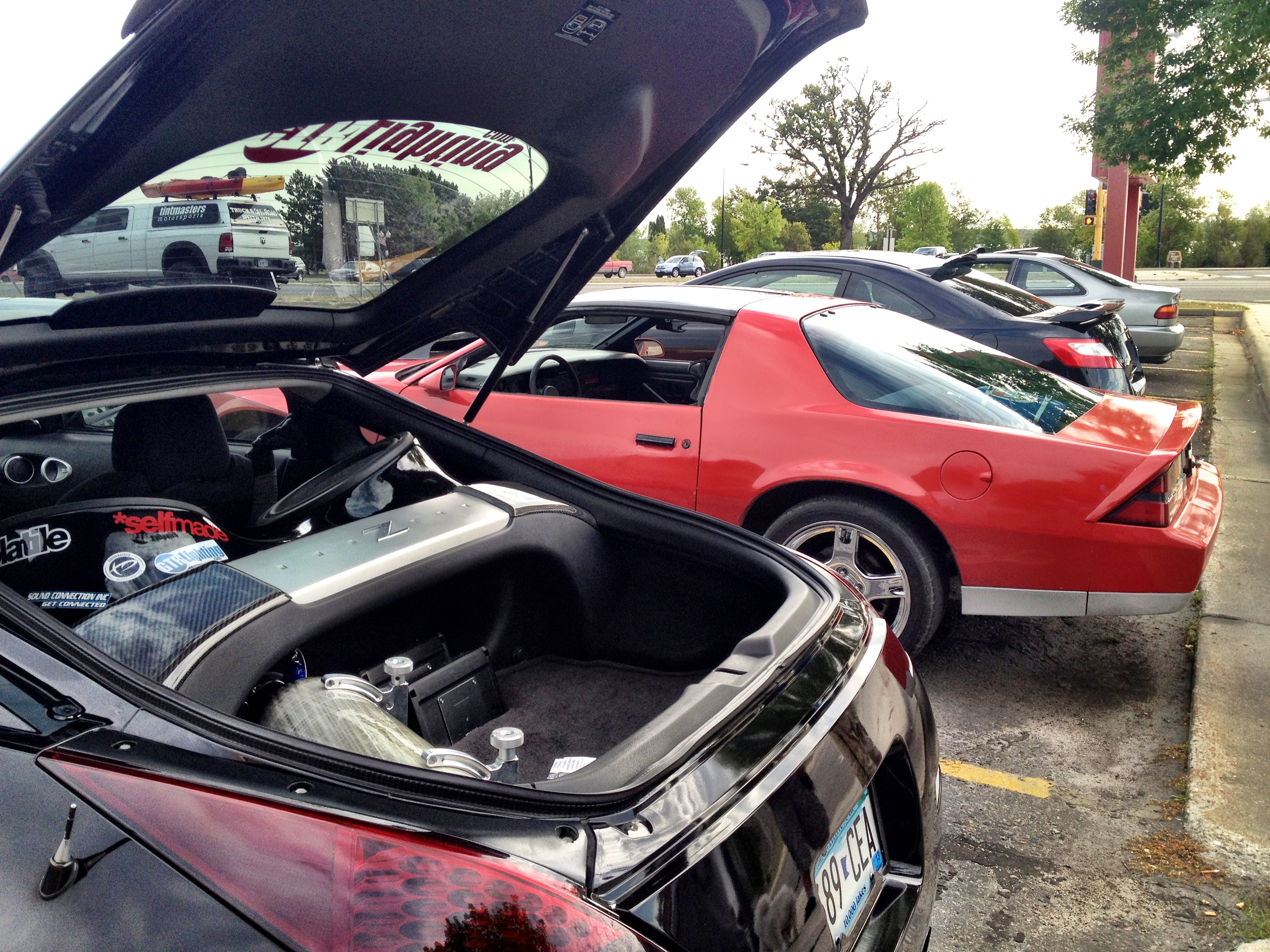 This 2005 Nissan 350z was pulling out all the stops with upgraded lighting from GTR Lighting, a custom NX/NOS hybrid nitrous system and a wild Kenwood Excelon sound system!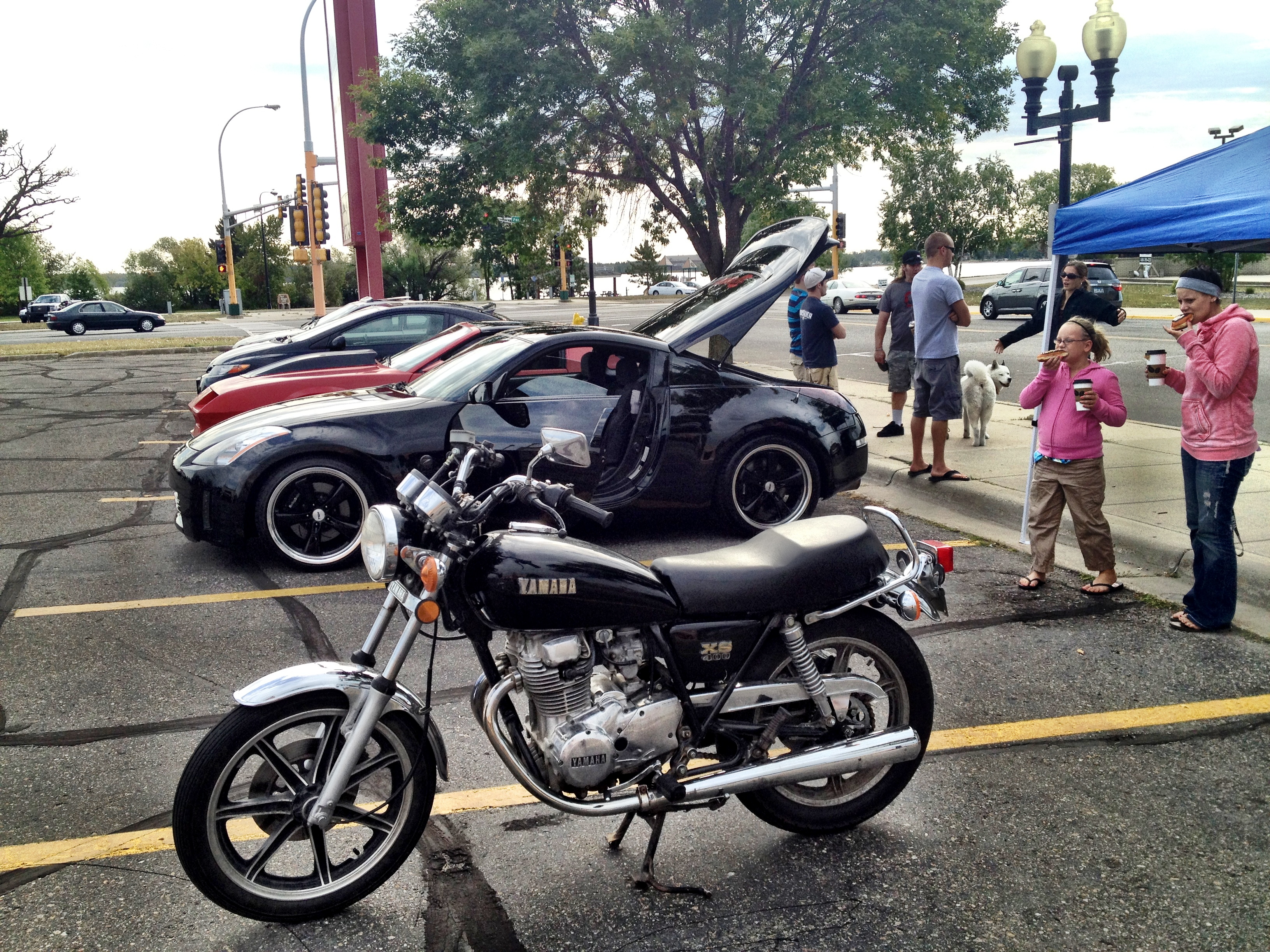 Can anyone say "Cafe' Racer"?
Here's a small lineup of cars that started filling out the parking lot in the morning.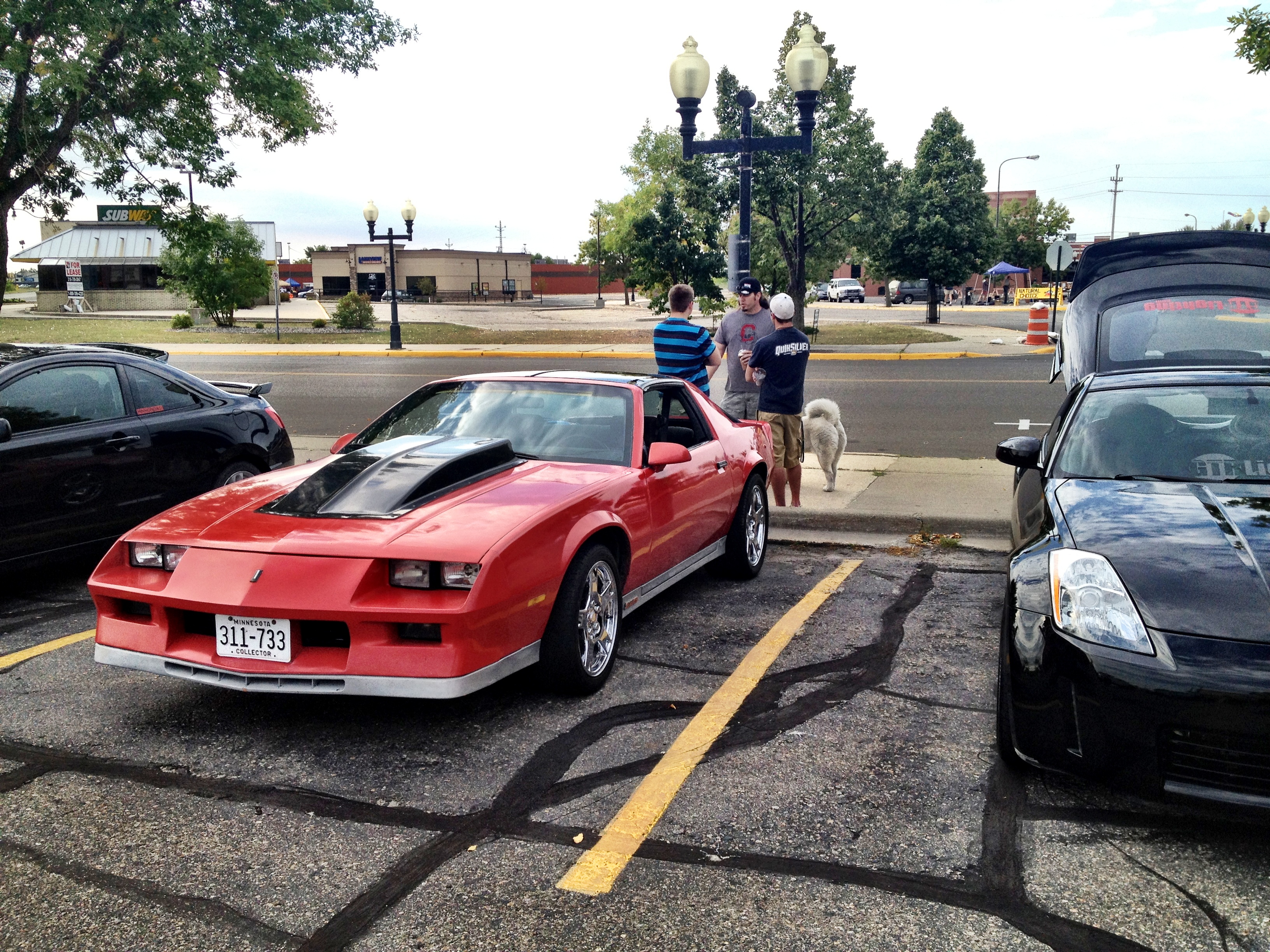 This trio is unlikely in any arena, but it's events like Cars and Coffee where you can see an '84 Camaro parked between an '05 350z and an '07 Civic!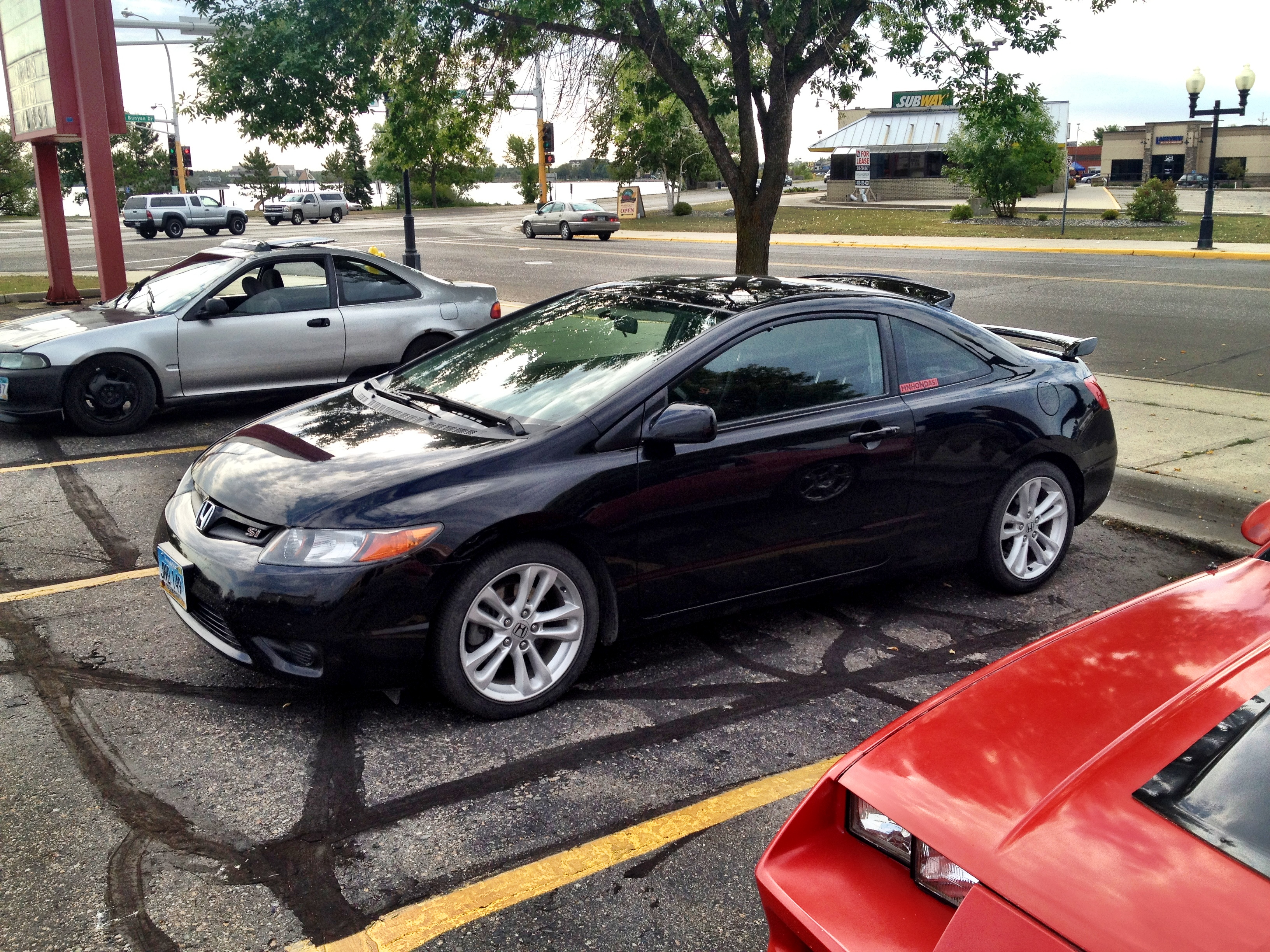 This super clean and black Honda Civic Si had upgraded exhaust and a really cool roof-spoiler that reminded me of the hatchback duckbills back in the day.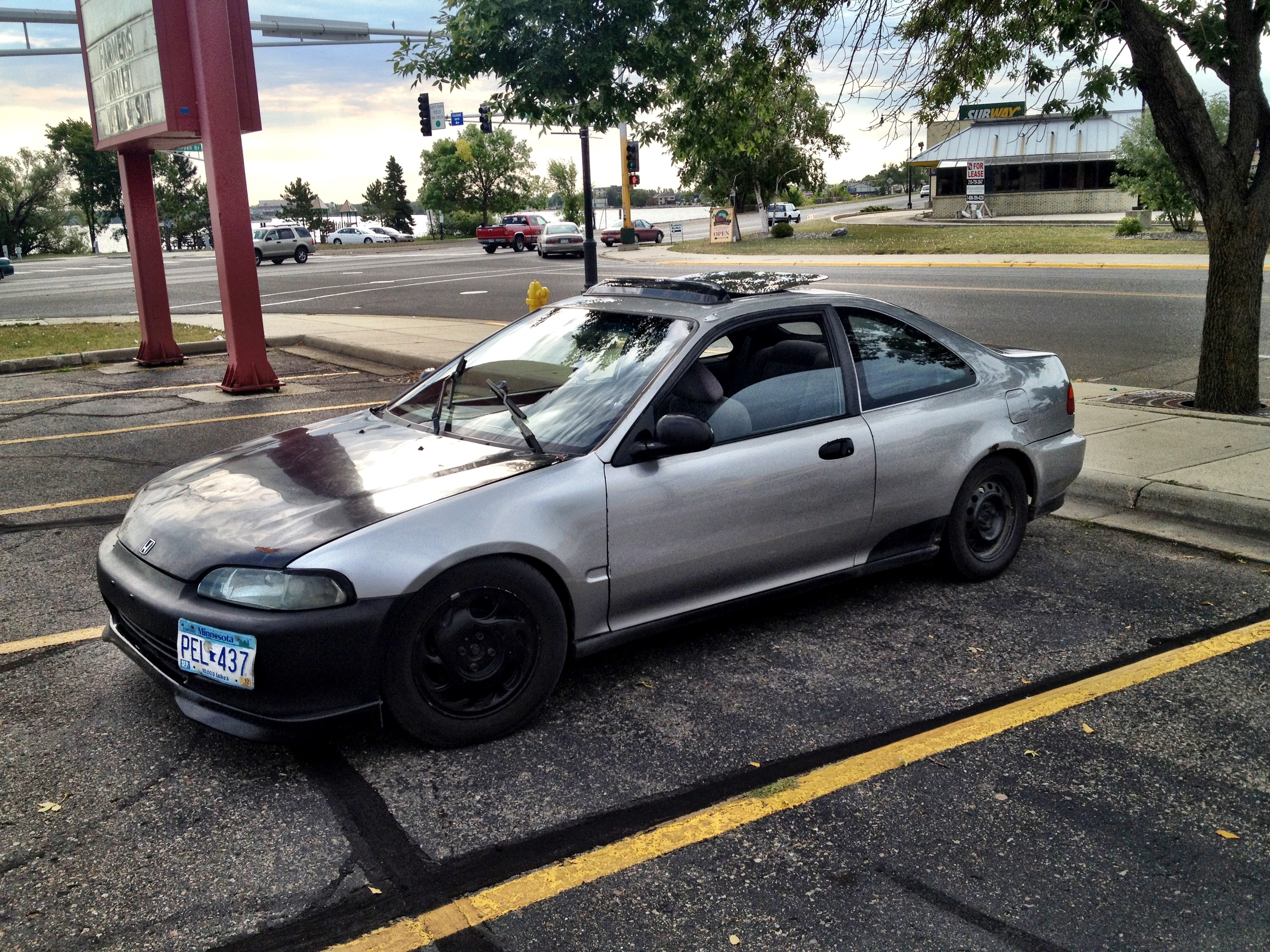 This Civic belongs to a younger enthusiast with lots of "plans" for it! It was fun talking with him about his dream for the car.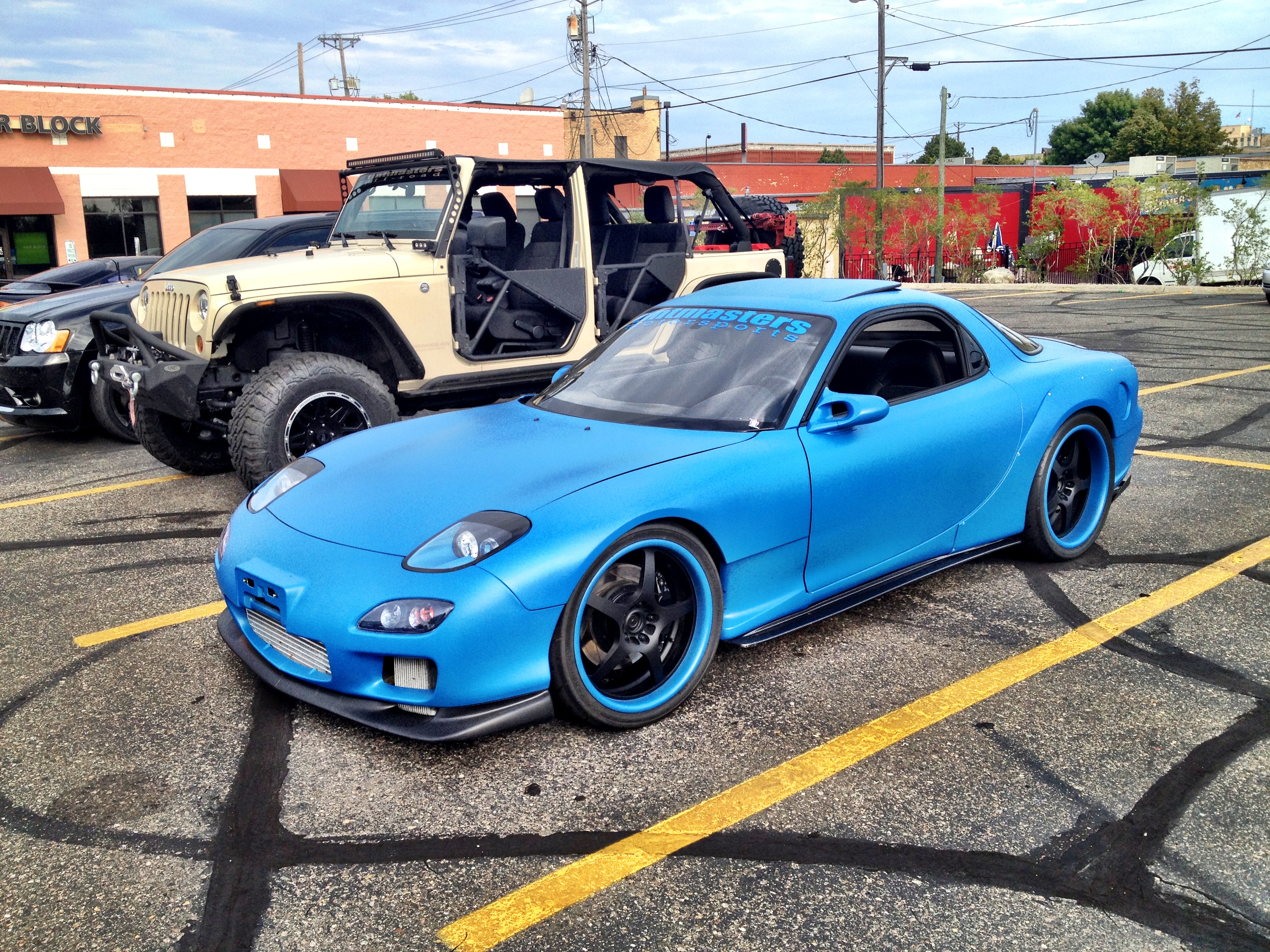 This early 90's Mazda RX-7 had a custom widebody painted flat blue with matching custom wheels. This car has all the upgrades including a full stereo system, about 400 horsepower at the wheels and custom HID headlights.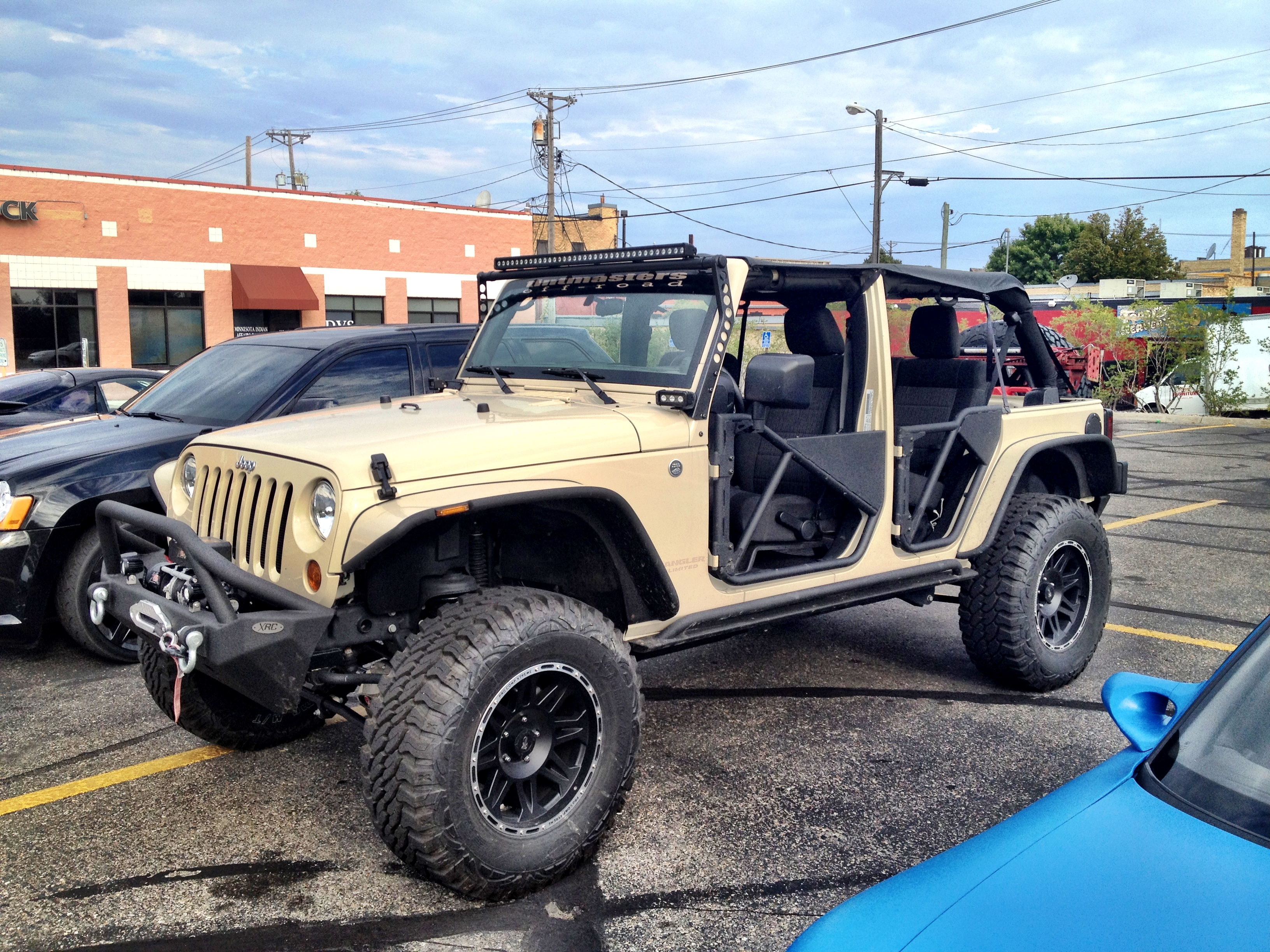 This 2010 Jeep Wrangler has all the goodies including Vision X LED Offroad lights, an HID conversion by GTR Lighting and a fully customized body for going off road.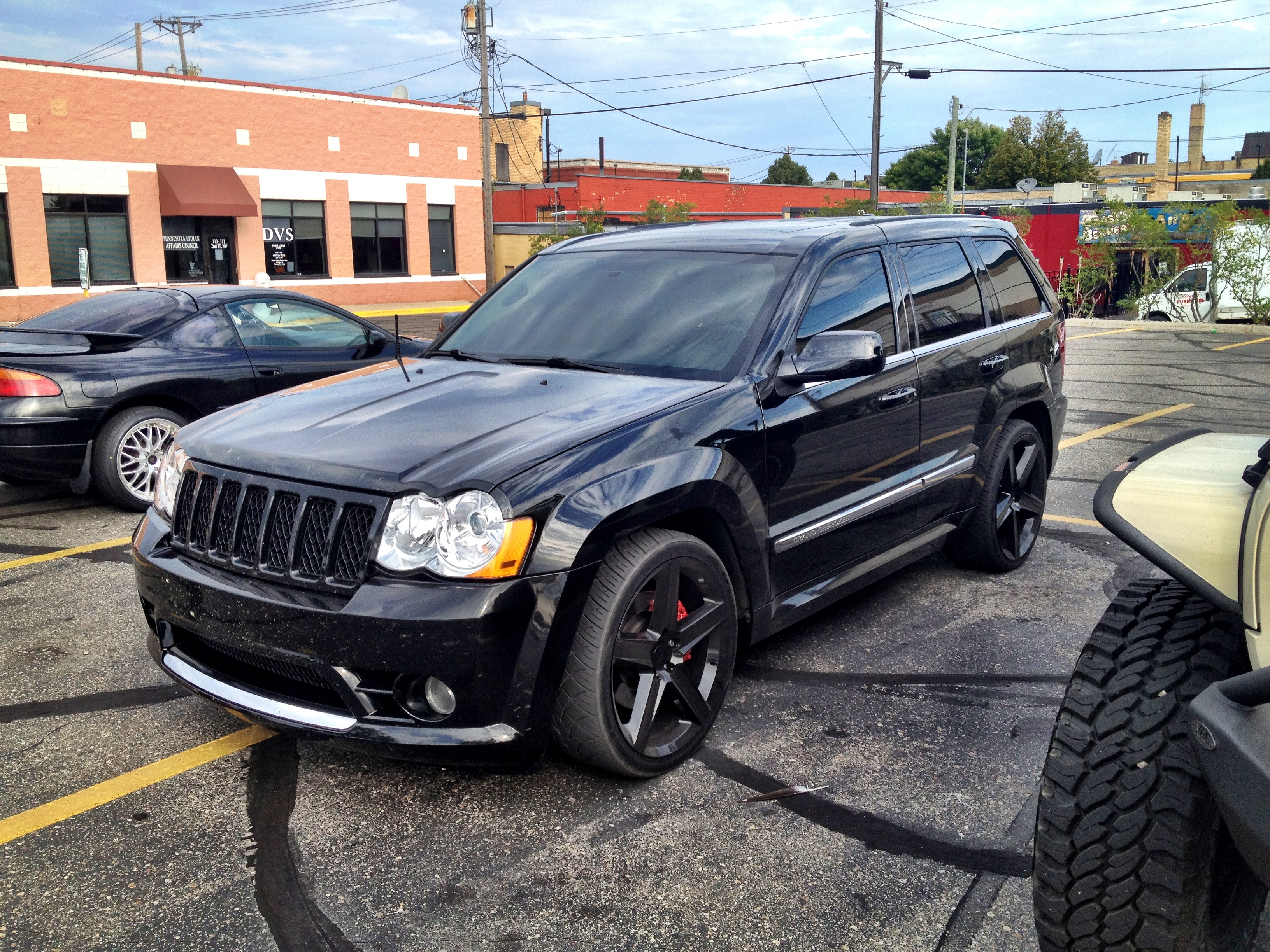 This super sexy Jeep SRT8 Grand Cherokee was sporting factory reproduction black oversized and staggered wheels as well as upgraded HID bulbs and a strobe light kit.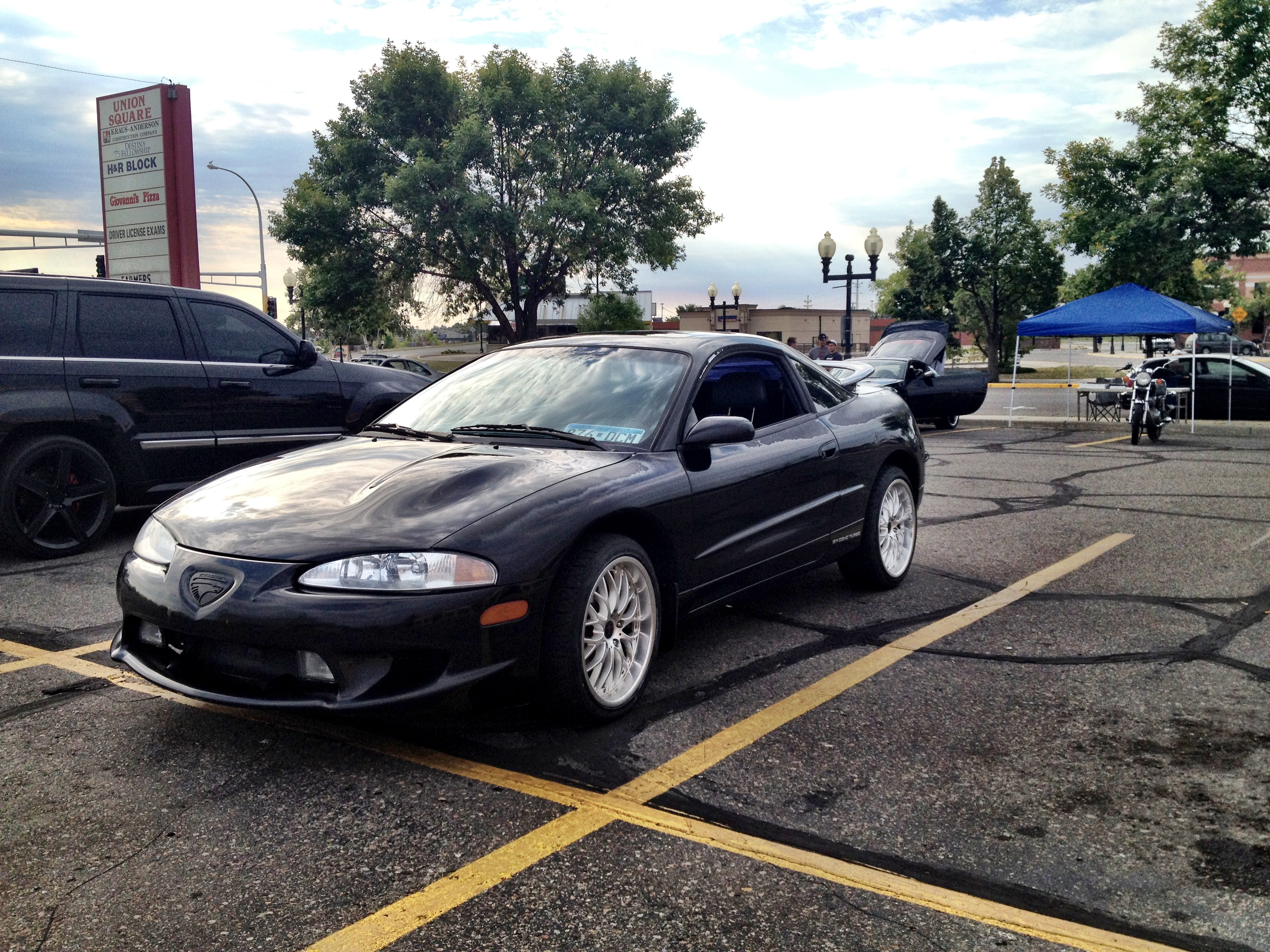 This Eagle Talon TSi is super nice looking and has upgrades such as aftermarket wheels, air/fuel ratio gauge and a full exhaust system.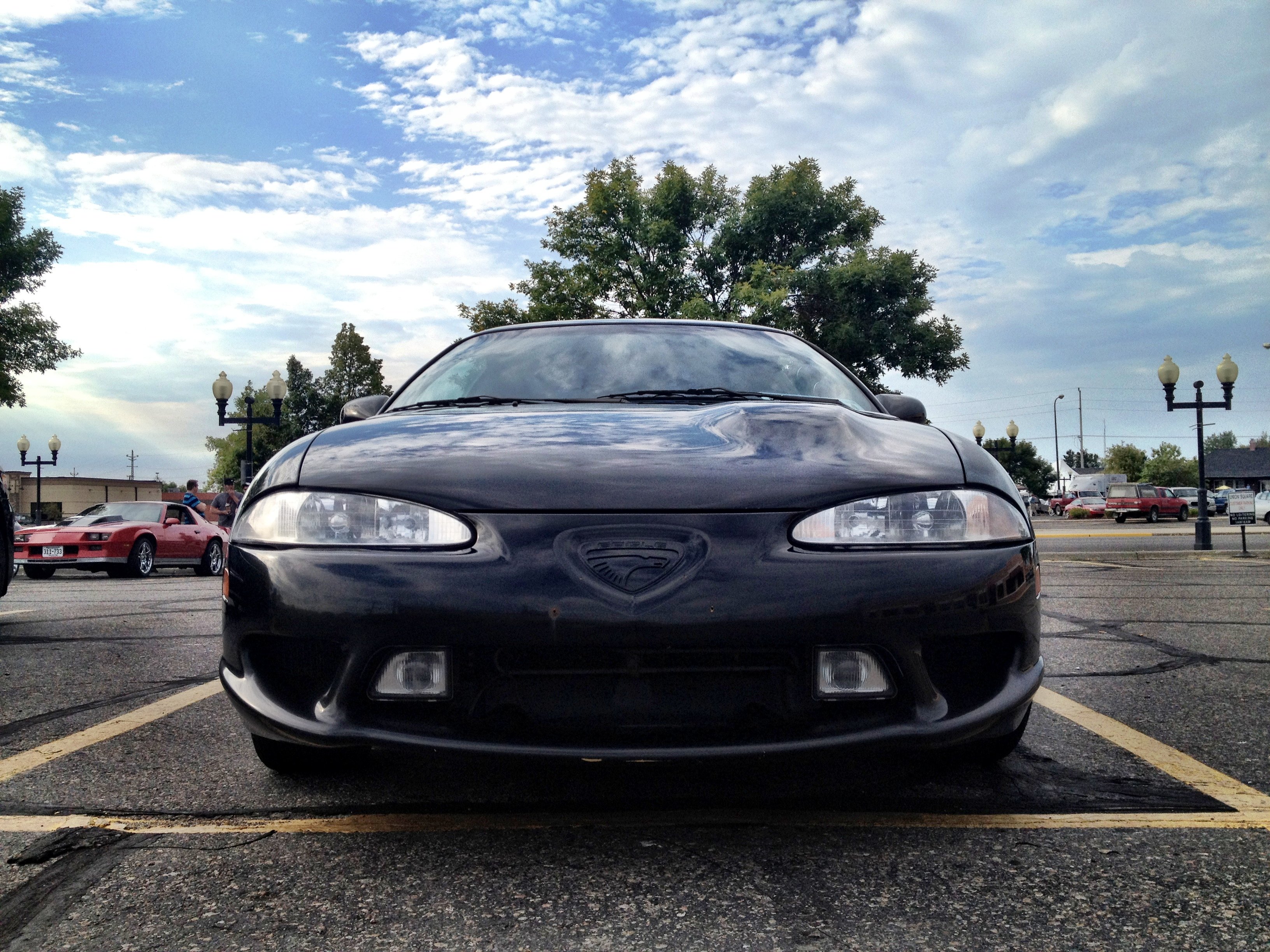 This Eagle Talon was super clean and getting ready for ice racing this winter!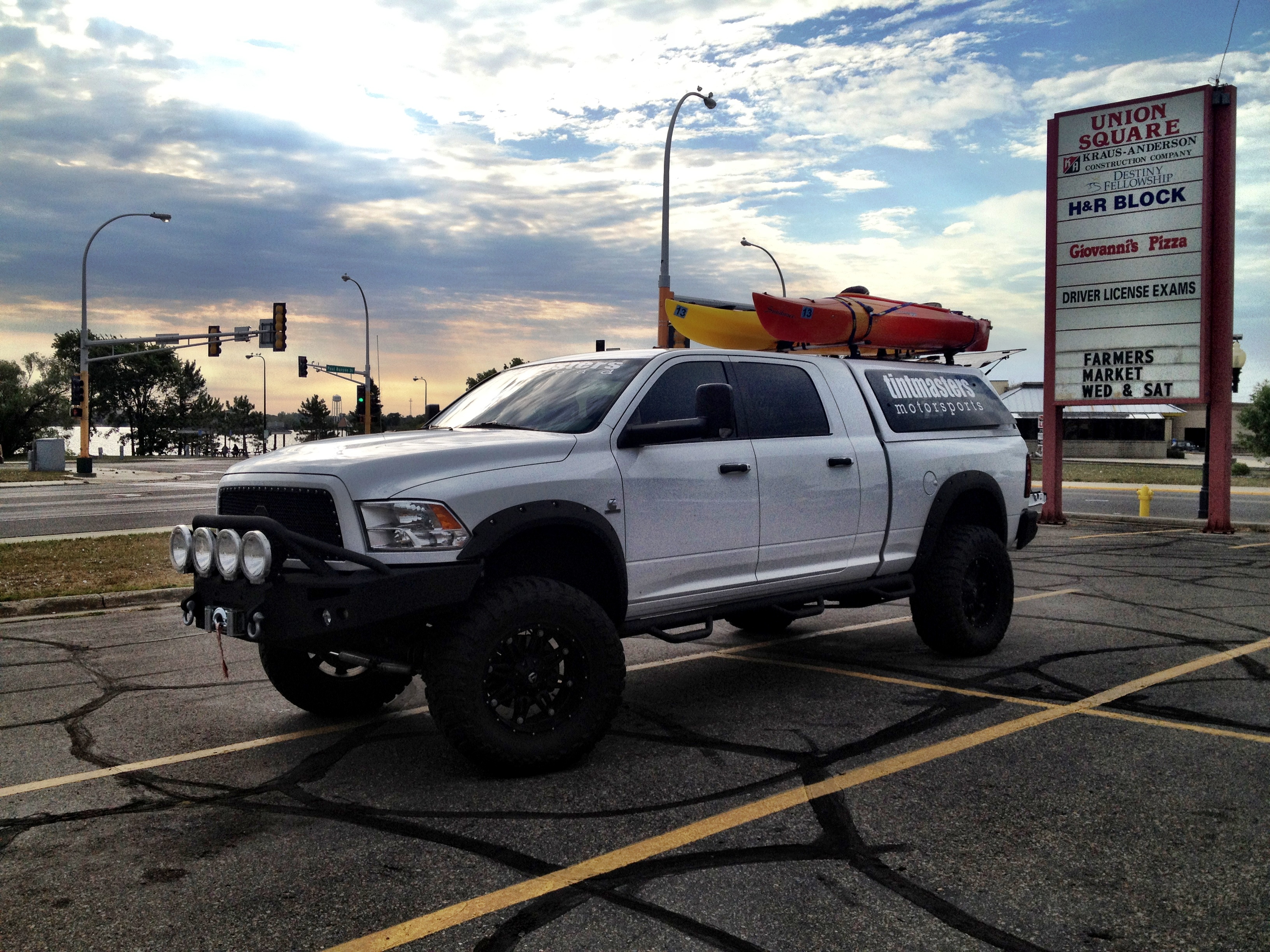 This Dodge Ram is ready for anything, including a flood or the Zombie Apocalypse!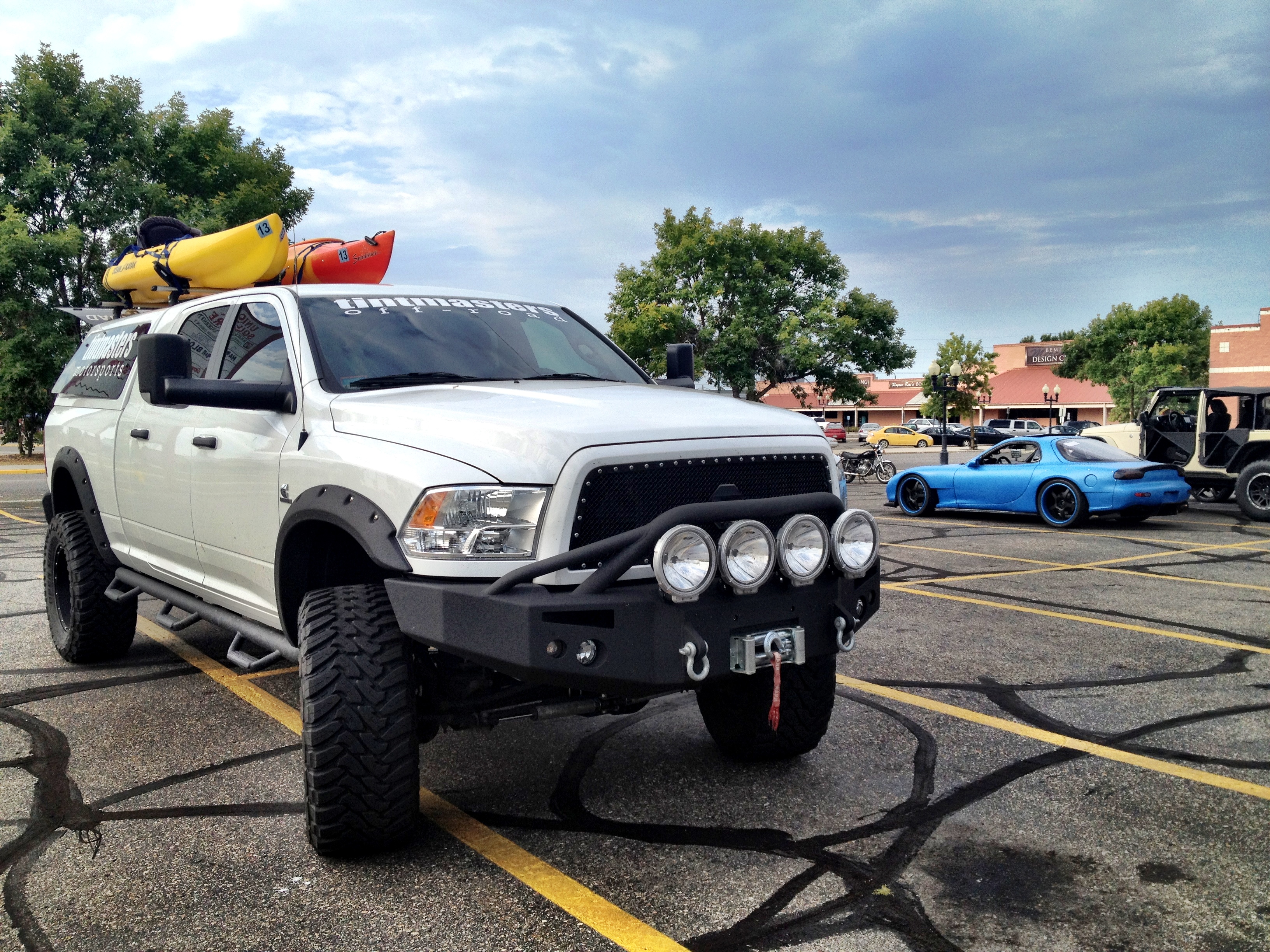 This 2010 Dodge Ram has a total of 9 HID lights on the front end! Talk about creating a wall of light! A total of 31,500 Lumens of light output!
This was the view from the Cars and Coffee event site, next to Paul Bunyan and Babe the Blue Ox, next to Lake Bemidji!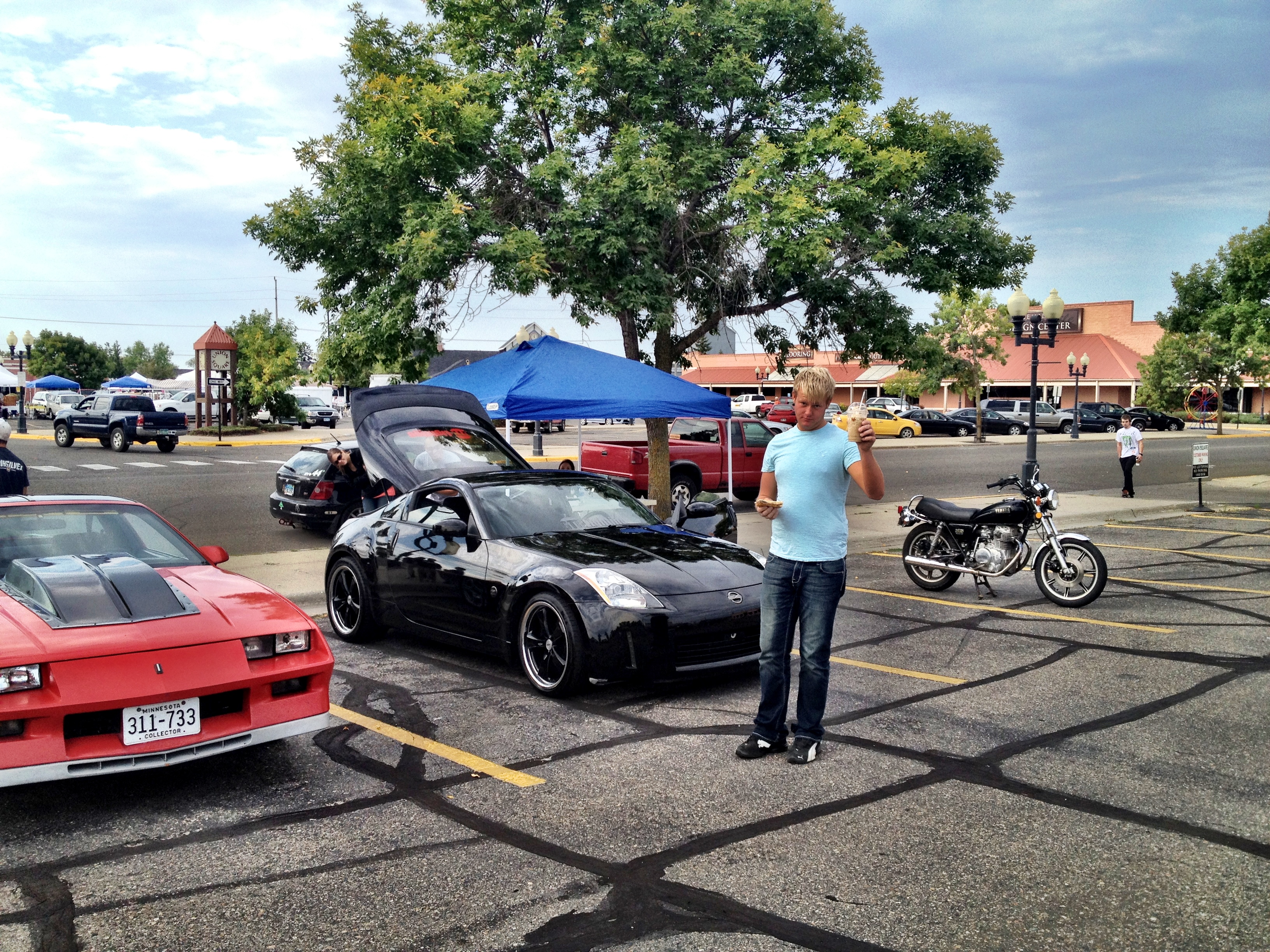 One enthusiast showing off his love for cars AND coffee!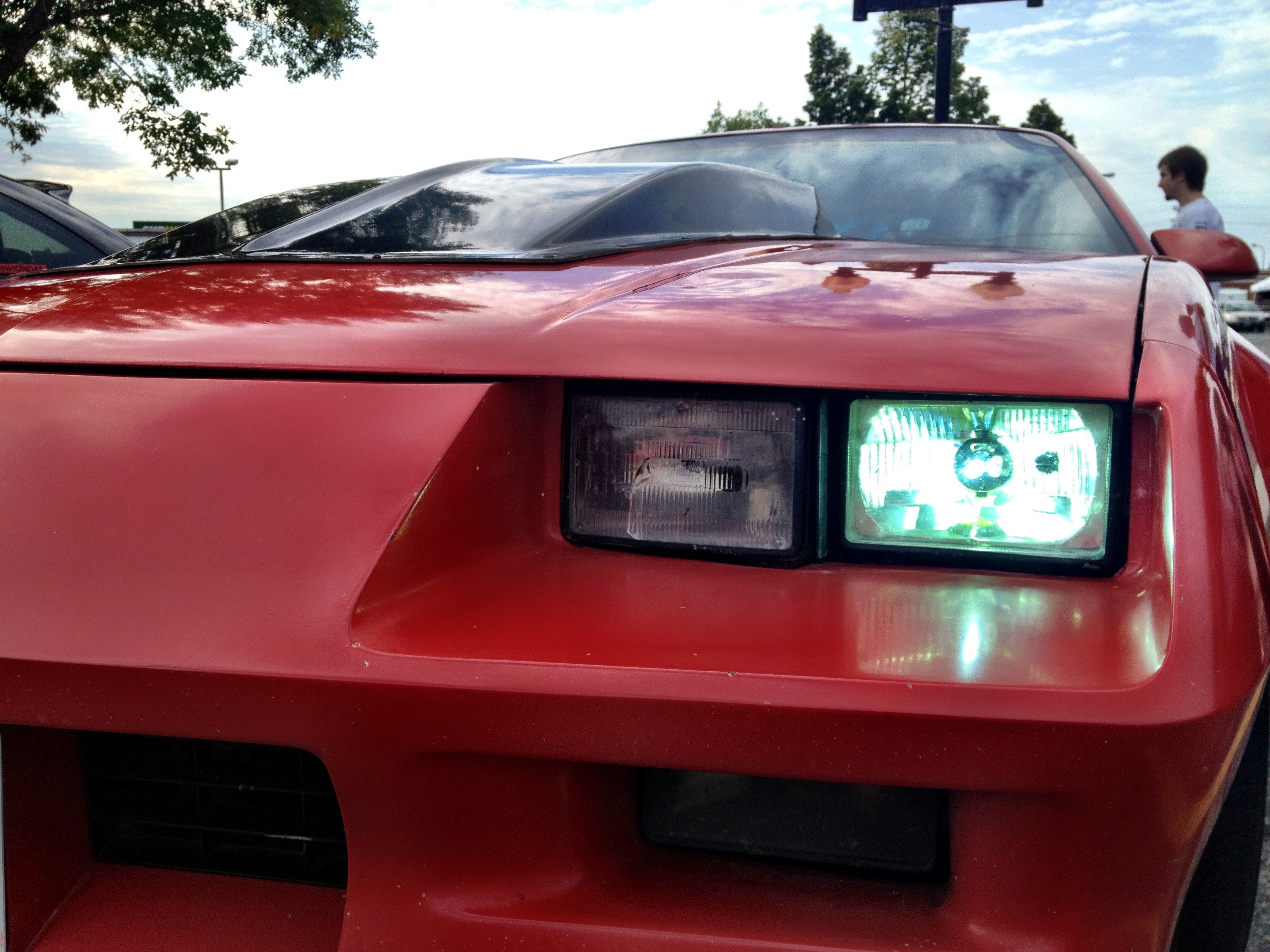 4×6 Headlight Housings and a GTR Lighting HID Kit fitted in this 1984 Chevy Camaro.
This Camaro mixes '80s style with new technology using HID Headlights!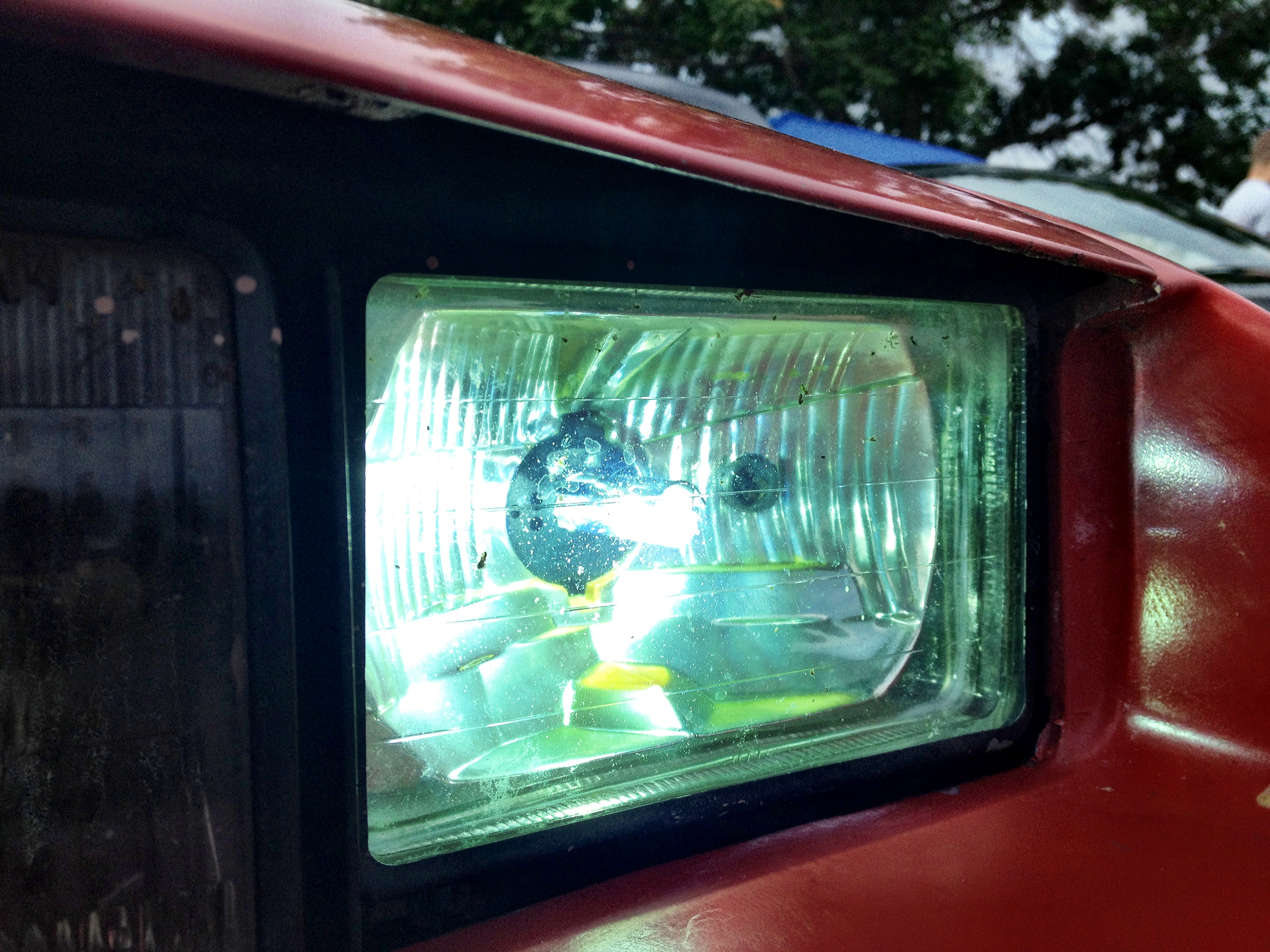 Sealed beam replacement housings allowed this '84 Camaro to use HID xenon lighting.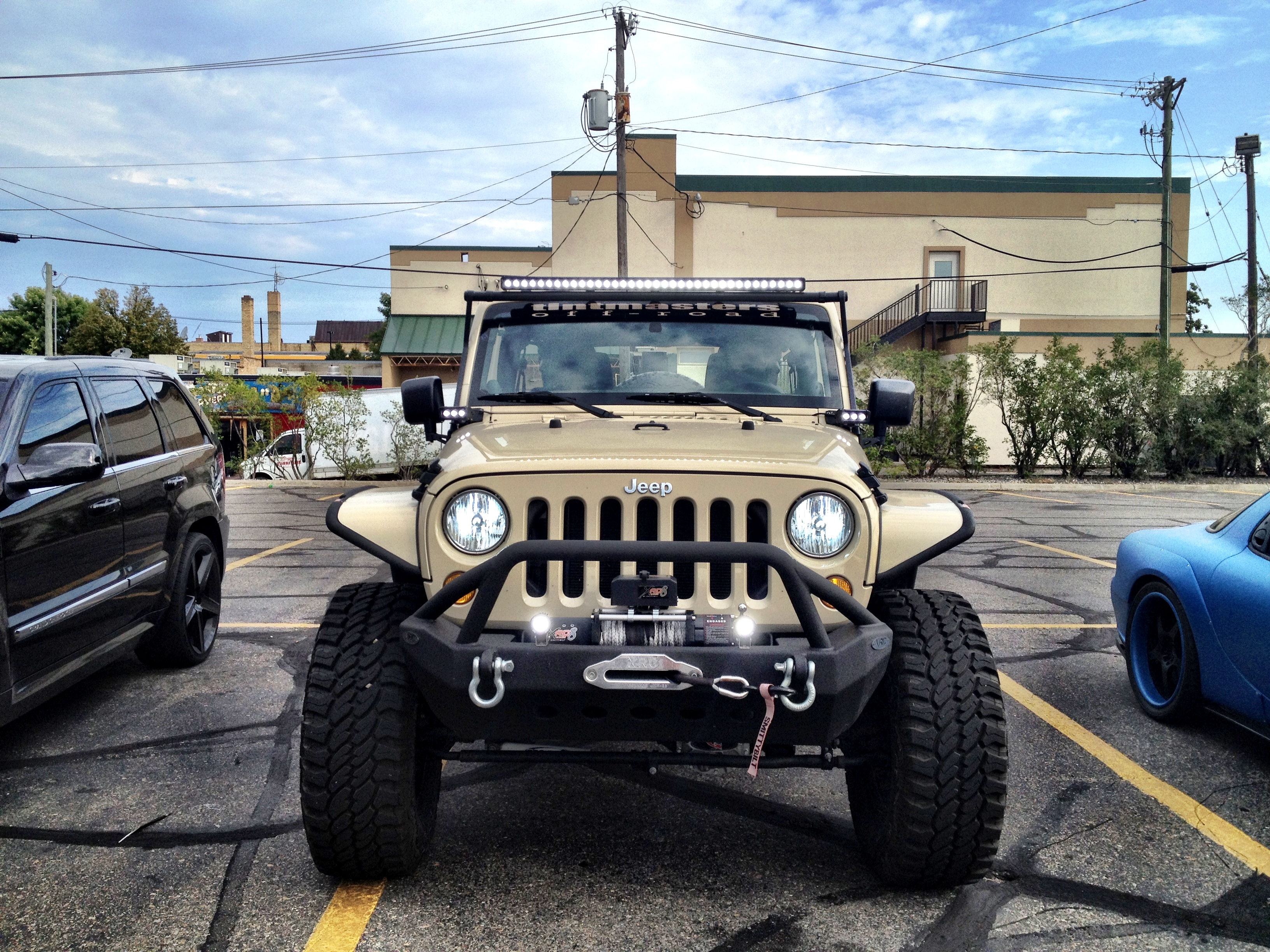 This 2011 Jeep Wrangler Sahara Unlimited truck had HID headlights, LED Fogs and LED offroad lights!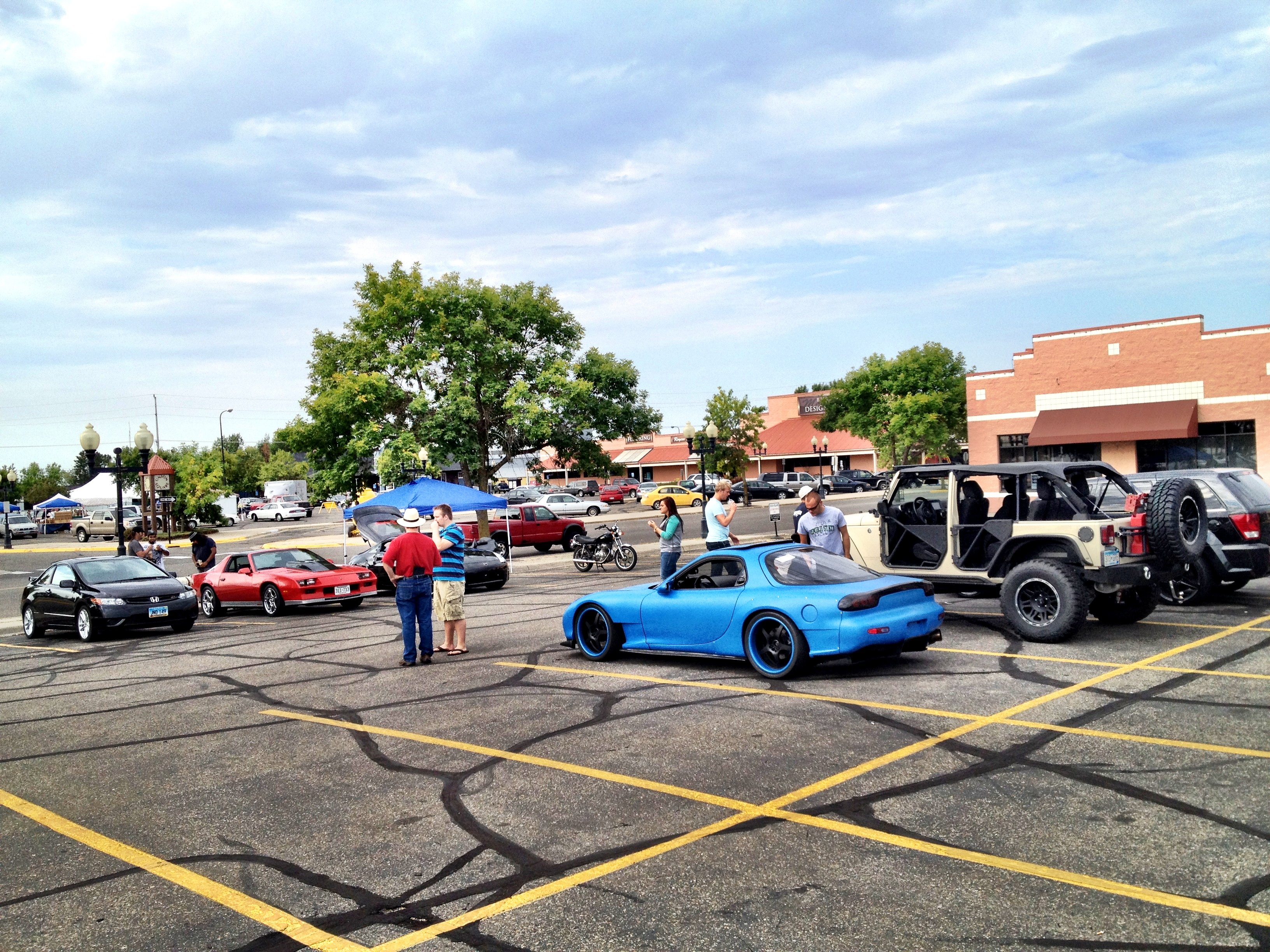 Small group of enthusiasts at the meeting, but it was a great time!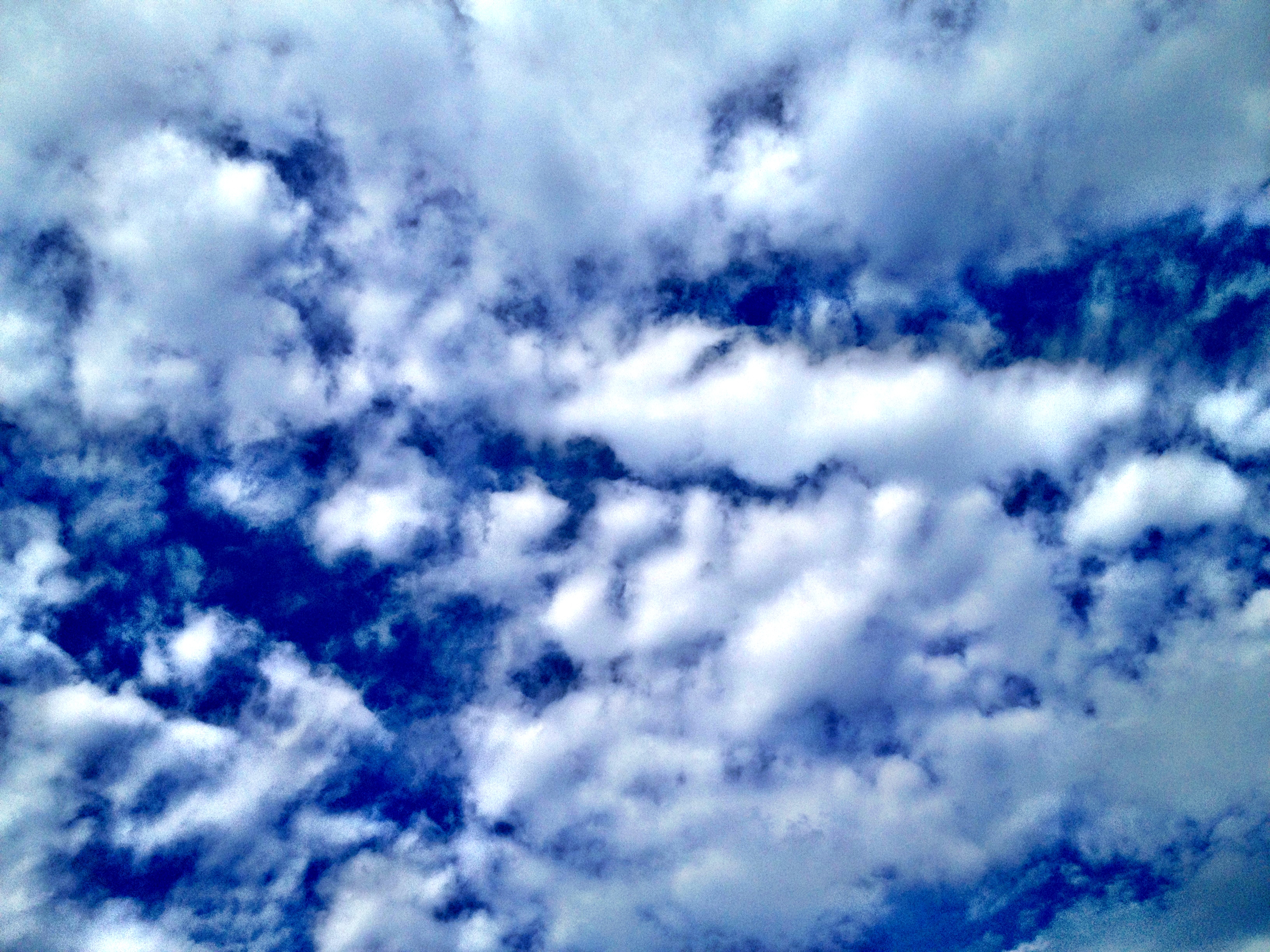 The weather was perfect for a car show!
Disclaimer:

In the United States, lamps, reflective devices, and associated equipment are regulated by the US Department of Transportation (DOT) National Highway Traffic Safety Administration's FMVSS108 document. DOT / FMVSS108 applies to all vehicles used on public streets in the United States. DOT regulated products must comply with DOT / FMVSS108 in order to be street legal in the United States. For example, headlights are regulated by DOT / FMVSS108 and must comply with DOT / FMVSS108 to be street legal in the USA. However, fog light bulbs are not regulated by DOT / FMVSS108 and are considered street legal in the USA.

Note: This usage regulation is not unique to BRAND bulbs, all LED and HID bulbs from all other brands, regardless of marketing claims, are prohibited from street use in halogen headlights in the USA. For headlight upgrades we recommend complete headlight assembly upgrades.