15-17 Ford F-150 Headlights
The 2015-2017 Ford F-150 Headlights are among the trickiest headlights to upgrade due to space limitations. Not only are the headlights a tight fit but they are among the worst when it comes to the light output from the factory.

The guys at Headlight Revolution have found the absolute best lighting upgrades for you. All the upgrades are completely plug-and-play, which makes installation easy!
Low Beam
The low beam bulb is offset towards the top of the housing, this makes it very tough to put in a larger, more powerful LED bulb. After testing many options, the guys at Headlight Revolution found that the GTR Lighting CSP Mini LED bulb was the best. The CSP Mini bulb measures very close in size to the original halogen bulb, making it a good fit for the offset housing.

To learn more about CSP Chip Technology check out our blog post: Click Here
The results:
Stock: 230 Max Lux | OEM Beam Pattern
GTR Lighting CSP Mini: 1010 Max Lux | Identical to OEM Beam Pattern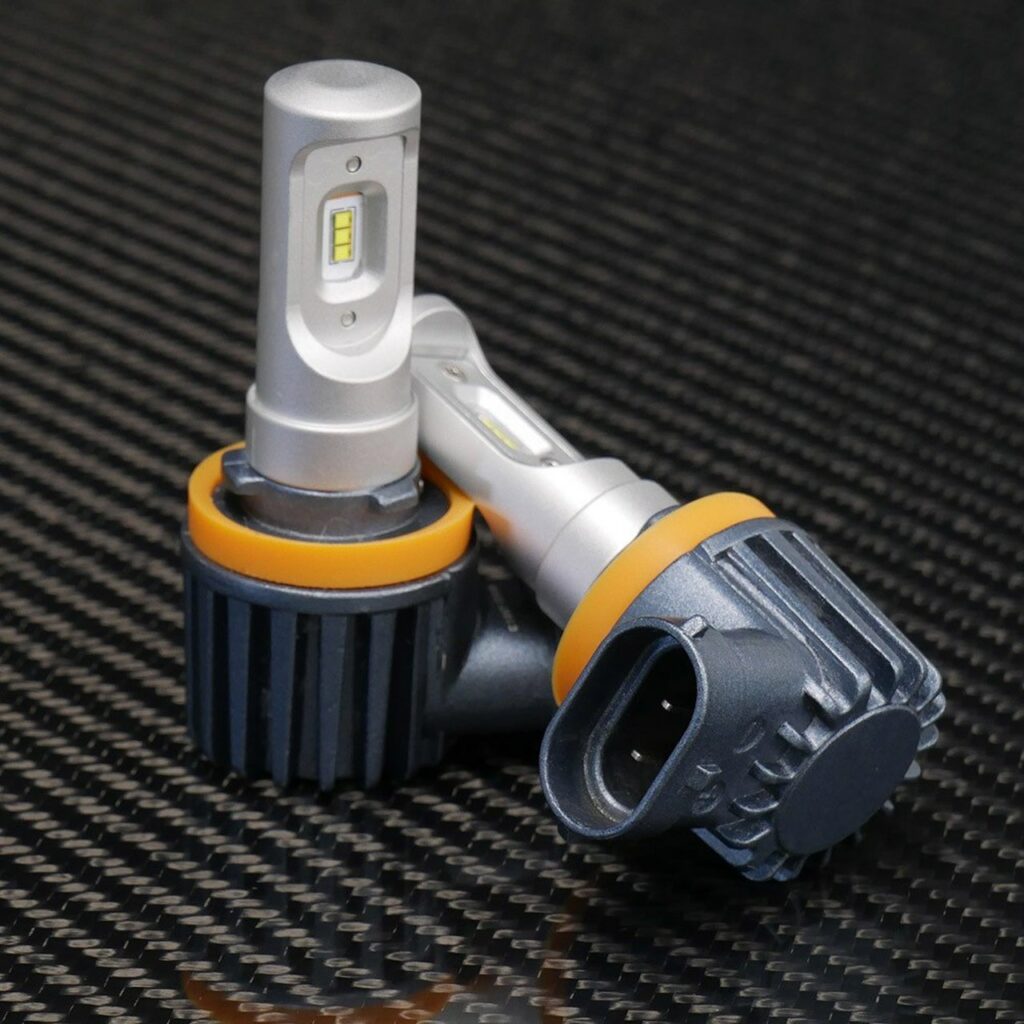 High Beam
The F-150 high beam offers many different options due to the high beam being centered in the opening of the housing. The result was the absolute best and brightest option, the S.V-4 LED Headlights.

This fan-cooled, LED bulb has been one of the hottest options on the market. This is due to its incredible brightness and ability to maintain a great beam pattern.

The results:
Stock: 660 Max Lux | OEM Beam Pattern
S.V-4: 2710 Max Lux | Better than OEM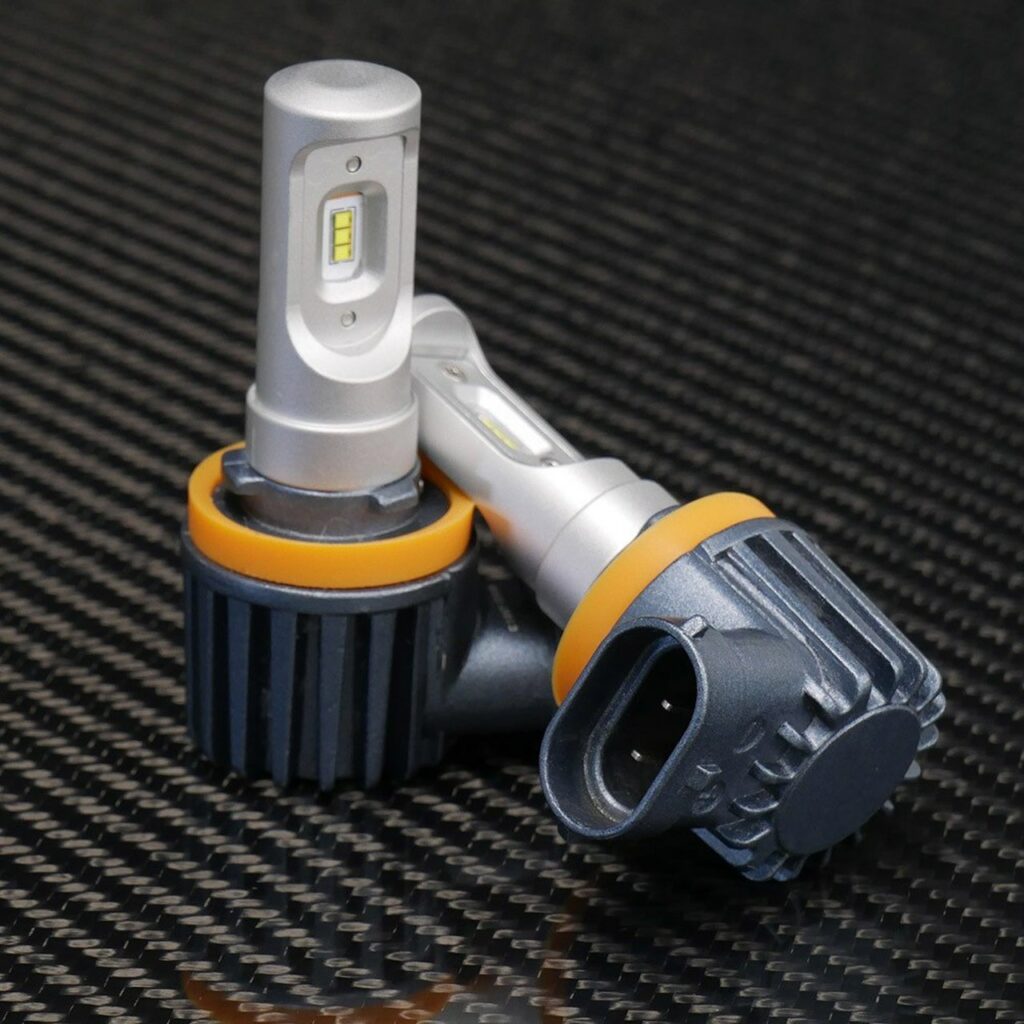 Turn Signals
The turn signals are an often forgotten piece to a completed headlight upgrade. The bulbs provide a much brighter option, as well as, completed LED look. The best option for upgraded turn signals is the new GTR Lighting Carbide Canbus 2.0 LED bulbs.

These new bulbs do not require a resistor to avoid hyper-flash in your turn signals. This is a major improvement in technology as most other options will require a resistor.

Want to learn more about CANBUS and LED Lighting? Click here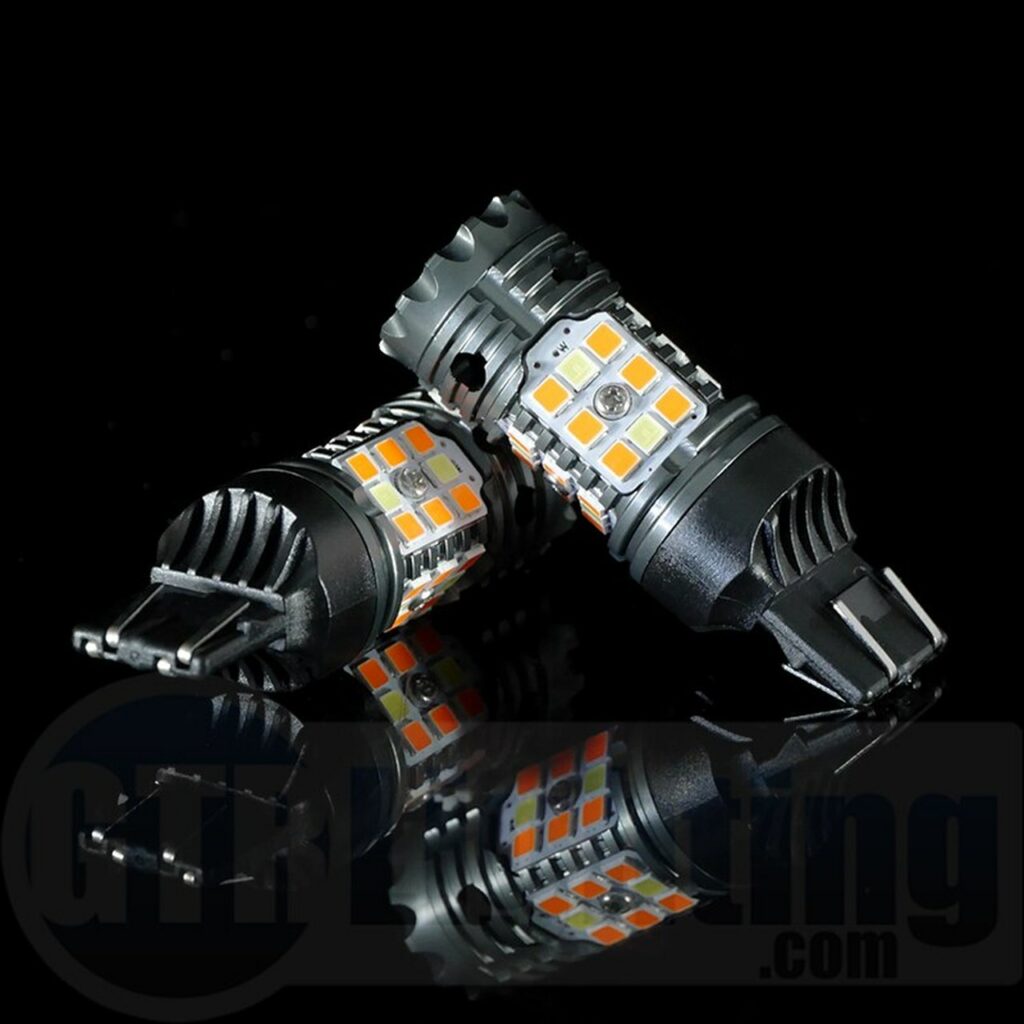 Disclaimer:

Street legal in the USA for Fog Light use.  Not compliant with DOT / FMVSS108 and not street legal in the USA for Headlights.  Certain specialty vehicles strictly limited to off-street use and not having DOT registration or license plates may use these products exclusively off-streets. International street legality varies by country. This usage regulation is not unique to a specific bulb, ALL LED and HID bulbs from all other brands, regardless of marketing claims, are prohibited from street use in halogen headlights in the USA.