Tech Tips: What Does Single Beam and Double Beam Mean?
We get asked by our customers all the time, "what's the difference between a double beam bulb and a single beam bulb? Is it a 9005 single or double?" "Is an H13 single or double? "Do I need a double beam LED if I have a double beam halogen, and is the headlight a single beam or the bulb?" In this article, we will be answering all those questions.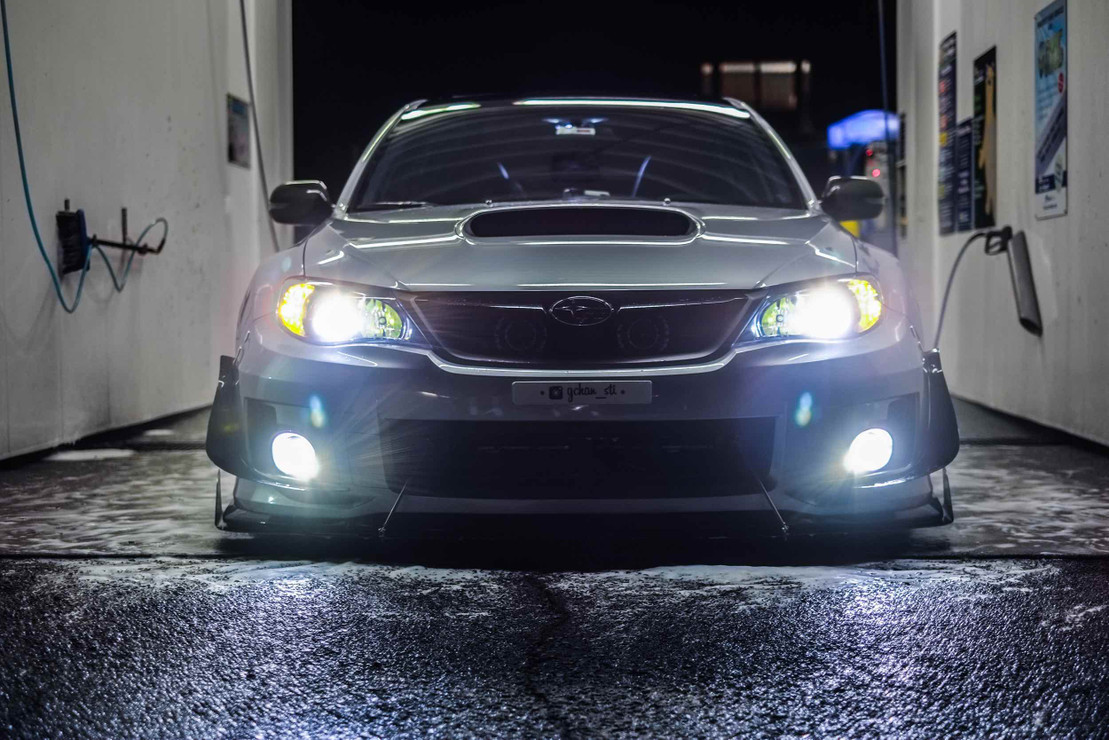 It is important to make informed decisions regarding your vehicle and to understand the purposes different components hold.
When you are trying to pick out the right light bulb for your application, a lot of times you will run into the question as to whether your bulbs are single beam or double beam? The most important thing to remember is the single beam or double beam, sometimes referred to as 'dual beam,' is calling attention to how many filaments are inside your light bulb, not the headlights.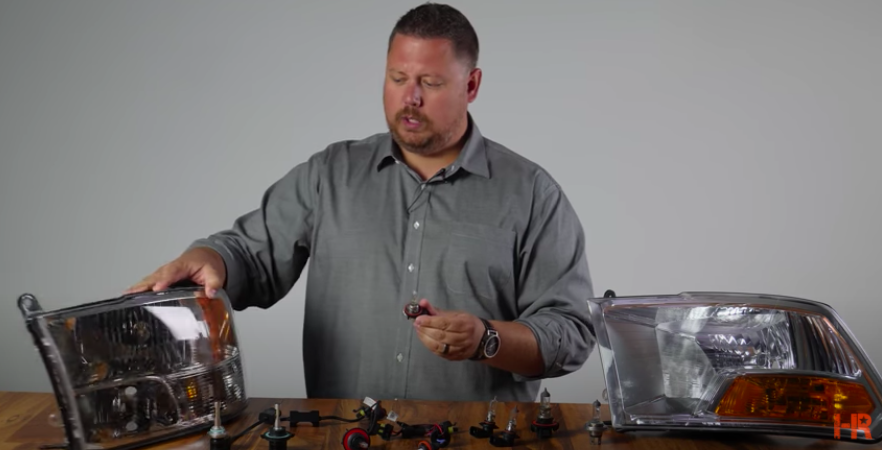 So, some headlight housings use two single beam light bulbs (above), and others use a double beam light bulb (below). I know that it sounds kind of confusing. The single beam headlight has two light bulbs, a double beam headlight has one light bulb, but it all comes down to the light bulb, not the housing.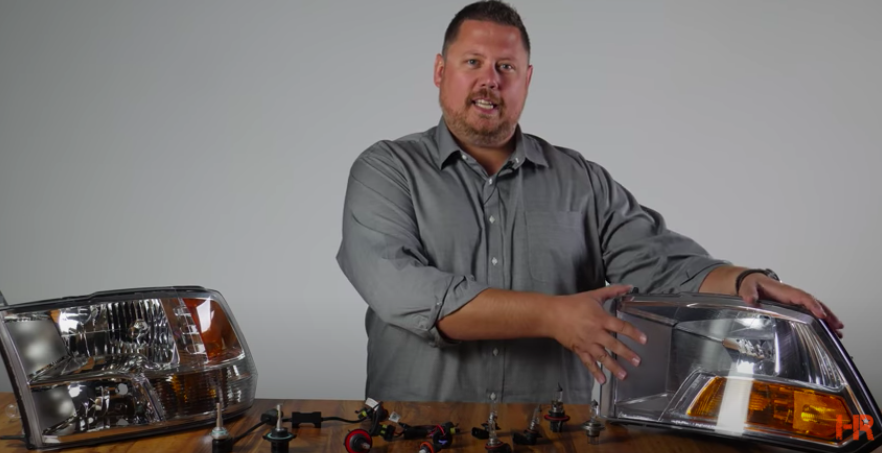 HALOGEN BULBS
For example, this is an H13 halogen incandescent light bulb, extremely common in different Ford applications and even the Jeep Wrangler. This one light bulb has two filaments, meaning that it is a double beam bulb. This thing does low beam and high beam based on which filament or filaments are illuminated. Now if we go to this bulb, a 9006, one of the most common single beam low beam bulbs, it has one filament. One filament, single beam.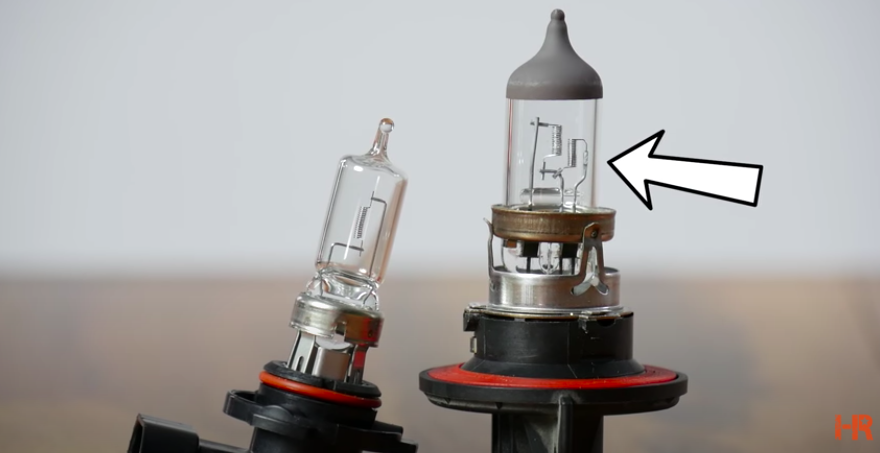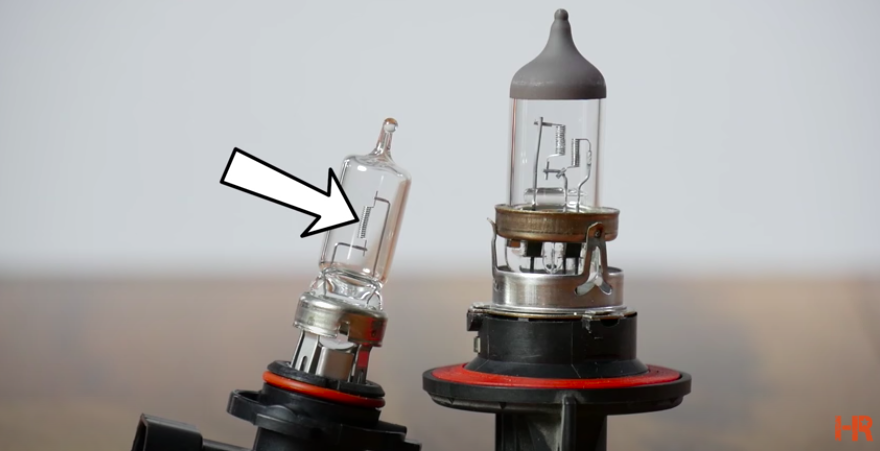 So if you were to take your double beam halogen bulb and put it in a headlight, you are going to see that you have one big reflector as opposed to two reflectors. Inside the single reflector will be a bulb with two filaments. This one light bulb does both high and low beams, making it a dual-beam headlight bulb. Since the headlight had one large reflector, that makes it a dual-beam housing.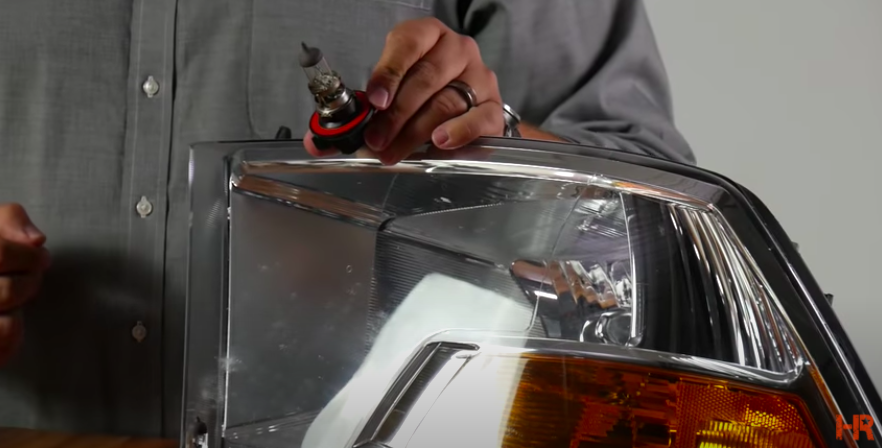 If you were to take your single filament, single beam light bulb and put it in something like this one, you will not get a high beam option. To achieve this, you will need two bulbs. One bulb for the high beam and another for the low beam. The low beam is going to be one of the reflectors and the high beam is going to be the other reflector. Even though it takes two light bulbs, this is a single beam housing because each light bulb creates one beam.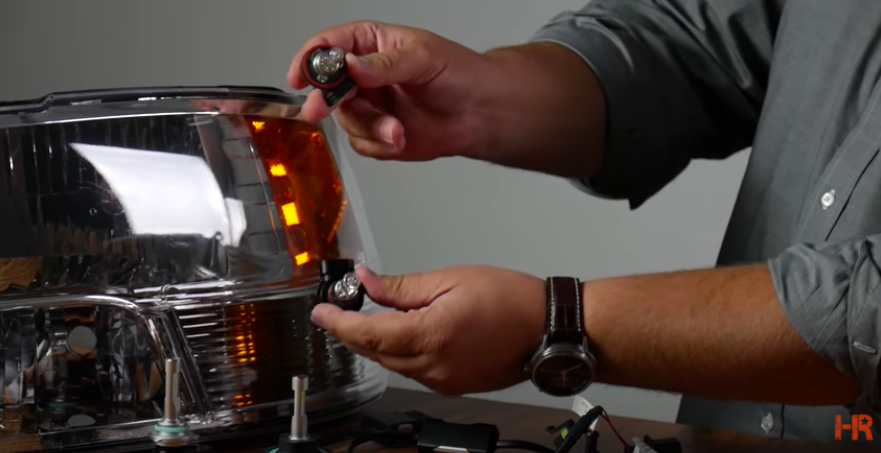 HID HEADLIGHT BULBS
When you get into HID bulbs, they do things a little bit differently. In a single beam HID, you can see the capsule inside with the electrodes and the xenon gas. When it illuminates, it stays at a constant rate of power. This does not change the intensity or start another light output source. It just stays put all the time, just like its halogen bulb counterpart.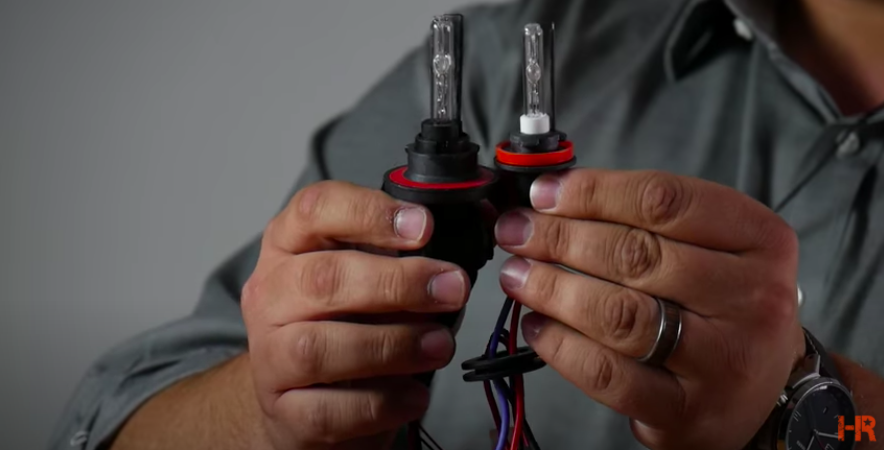 The HID bulb has one ball of gas with electrodes, this is called the capsule, and the single beam halogen bulb has one filament.
When you go to a dual beam HID bulb, it retains the single capsule but the main difference is through a relay harness and electromagnet that the bulb moves. When it is energized and the bulb is sucked in, it is closer to the reflector and creates a beam pattern that shines higher up in the air. It does not mean the beam is brighter, but just shines higher, creating the high beam. When it is de-energized and all the way out, it creates your low beam, because the light source moves further away from the reflector center.
This is just like the halogen bulb with its two filaments. Instead of filaments, the HID uses electromagnets to create high and low beams. A big difference that arises out of the different components between halogen and HID bulbs is the resulting beam pattern. This is caused by the lack of filaments in the HID bulb.
LED HEADLIGHT BULBS
The last technology that we are going to talk about is LED headlight bulbs. Just because it is a different technology does not mean they do not play by the same rules. With a single beam halogen bulb, we still need a single beam LED. With a dual-beam halogen bulb, we still need a dual-beam LED. Now, if you get an H13 halogen bulb, you also need the matching double beam H13 LED. Same thing if you had an H4 dual-beam bulb. You need the H4 counterpart in HID or LED, whatever you are choosing.
That is where you might get kind of confused. When you think of dual-beam, you might think of two bulbs as opposed to a single bulb. Remember, it is about the bulbs, not the housing.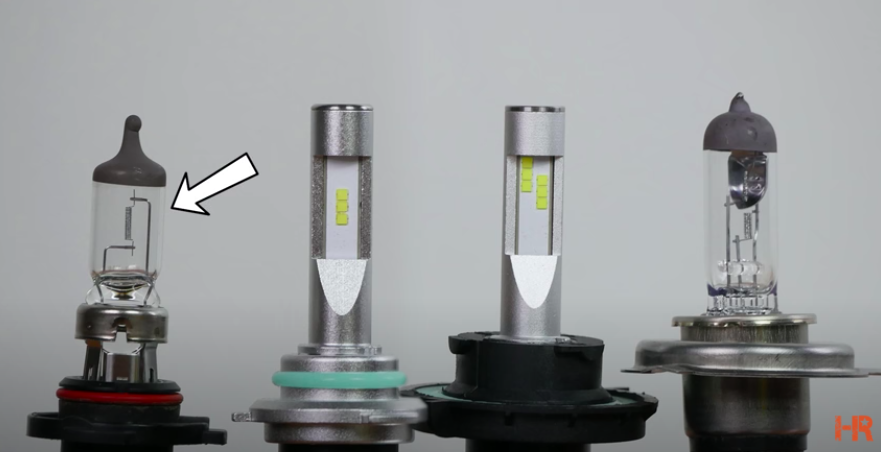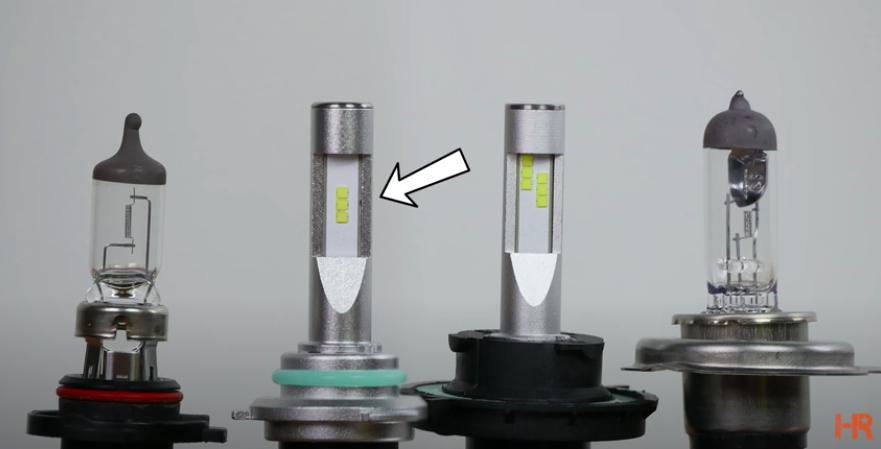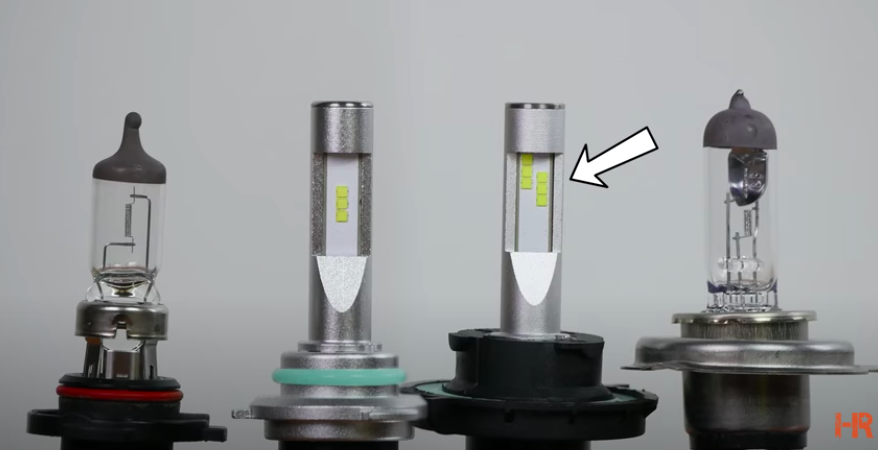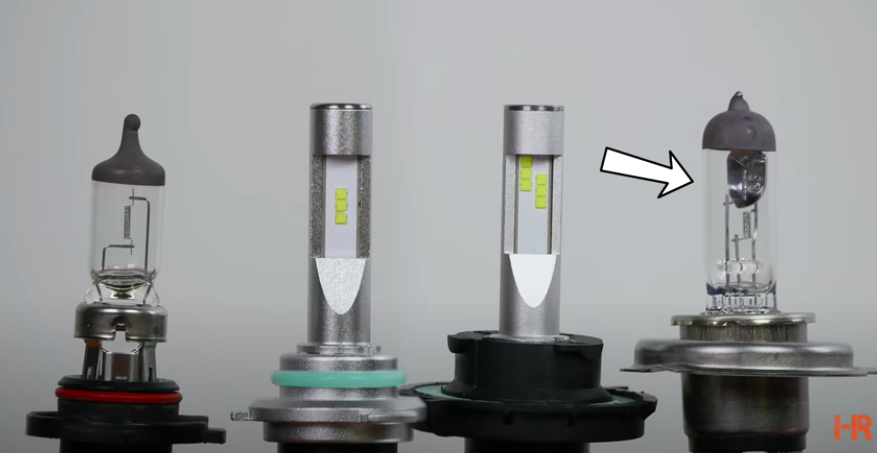 Something to note is that I do not want you to have read this and say, "Oh, I've got a single beam bulb. I better go buy a single beam LED headlight bulb." That is not how that works. You must first figure out which light bulb type you have. 9005, 9006, H13, H4, et cetera.
This article is just meant to illuminate the differences in style and use between single and double beam headlight bulbs. Be sure to establish which specific kind of single or double beam headlight bulb fits your vehicle.
If you need help figuring out which bulbs fit your vehicle, please email or customer support or go to our website and call us. Thanks a lot for reading and be sure to check out our video on the matter. While you are there, be sure to like and subscribe if you want to learn more about lighting technology.