The JW Speaker TS3000 has the brightest Candela light you will find in this size range. An individual TS3000 has 117,500 Candela output. Most people think the only important thing is the Lumen number but Candela is equally as important if not more important. Lumen is the amount of light the product produces but Candela is a measurement of how well that light is used.

Candela is kind of like an efficiency rating of the lumen. The JW Speaker products have a very high Candela rating. The more intelligence that is put into the design of the light the more efficient it can be made and therefore the higher Candela rating. JW Speaker excels in some of the best lighting engineerings in the world, it's no wonder their lights are so impressive.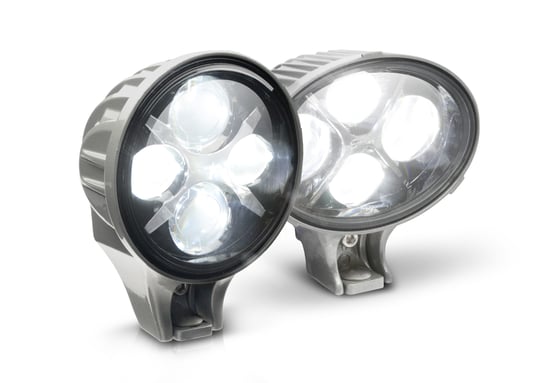 The TS3000 comes in many different options. You can get a flood pattern or a pencil beam pattern, you can get a black or silver housing and you can get the TS3000v or the TS3000R. The TS3000V is a 5×7″ oval and the TS3000R is a 6″ round housing.

The driving beam (DOT Flood) projects out an impressive 1,600 feet with a generous foreground illumination, while the extremely long pencil beam shoots its focused beam a full 2,600 feet. The die-cast aluminum housing incorporates an integrated mounting bracket. This means that the lamp is incredibly stable and won't suffer from vibration. As you can see below it can be mounted in many different locations.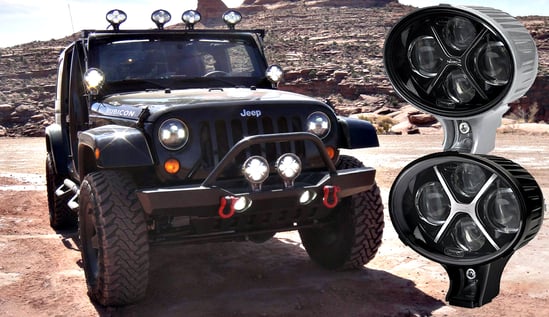 Over at Headlight Revolution, we found an in-depth video about the JW Speaker TS3000. If you want to learn more about these powerful lights watch this unboxing, review, and demonstration below.