Are you ready to take your 2005-2010 Ferrari F430 to new heights? Upgrade to Morimoto XB LED tail lights for a sleek, modern appearance and enhanced safety features.
This all-inclusive guide will walk you through the installation process step-by-step, making it simple to revamp your vehicle's look and performance.
Get ready to turn heads and confidently drive with your newly installed Morimoto XB LED tail lights.
Package Contents
2x Tail Light Assemblies
2x US Spec Adaptor Harnesses
2x Euro Spec Adaptor Harnesses (Sold Separately)
2x Magnet Mount Resistors
16x Thumb Nuts


Required Tools
Ratchet
10mm Socket
3mm Allen Key
4mm Allen Key
Installation Process
Step 1: Open your engine hood. Remove three 4mm Allen bolts on the top of the rear cover panels (circled in red) and two 3mm Allen bolts holding the bottom of the cover panels (circled in green).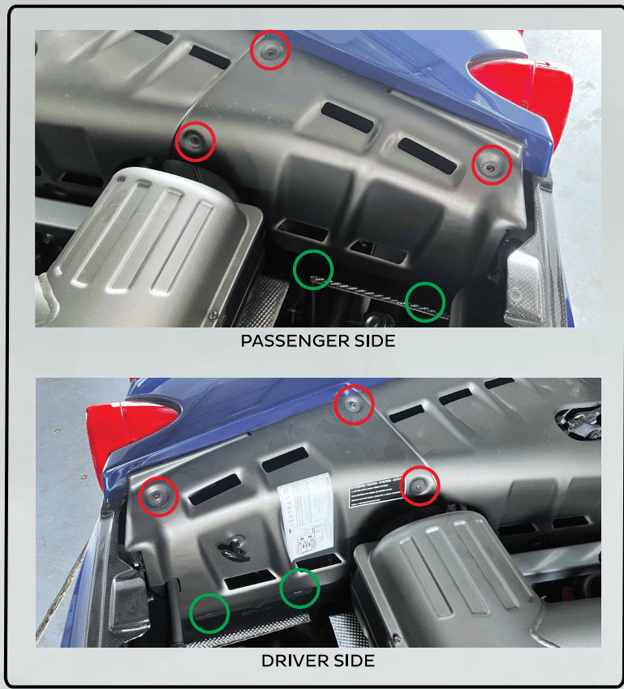 Step 2: To remove the passenger side cover panel, pull the panel away from the body of the car, then pull the panel up and out of the car. On the driver side, pull the panel away from the body, then swing the panel to the side.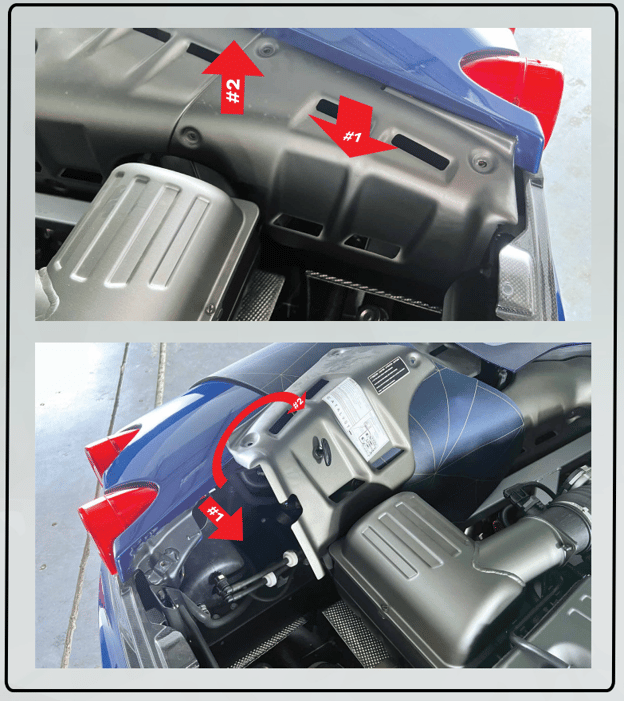 Step 3: Starting with one tail light, remove three 10mm nuts and washers.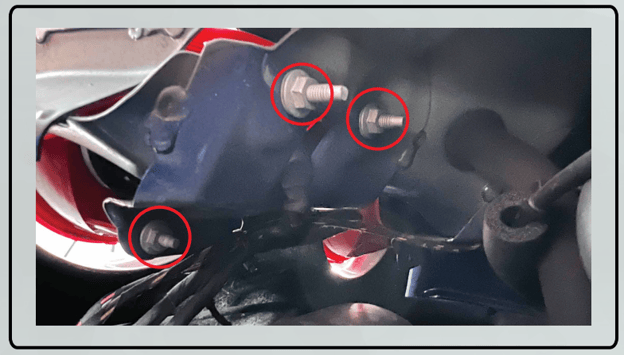 Step 4: Slide the tail light out.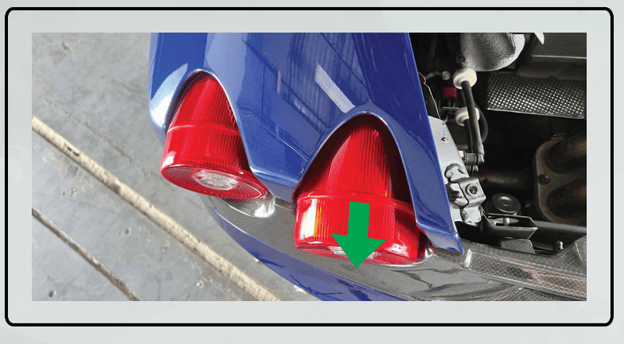 Step 5: Unplug the connector from the tail light by pulling the release tab up, then sliding the connector away from the tail light.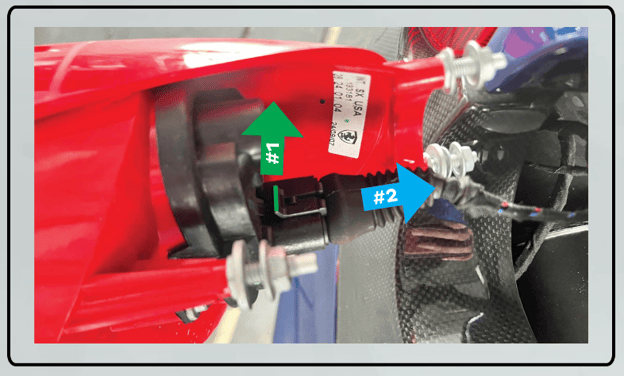 Step 6: Route the connector and wiring through the hole in the body of the car so that the connector is accessible from inside the engine bay.
Step 7: Repeat steps 3-6 for the other three tail lights.
Step 8: Locate your US Spec Adaptor Harness and plug it into the vehicle harness. Follow the pictures in the original document to ensure proper connector placement. Repeat with the second harness on the other side of the vehicle. (For Euro-spec cars, follow the instructions provided in the original document.)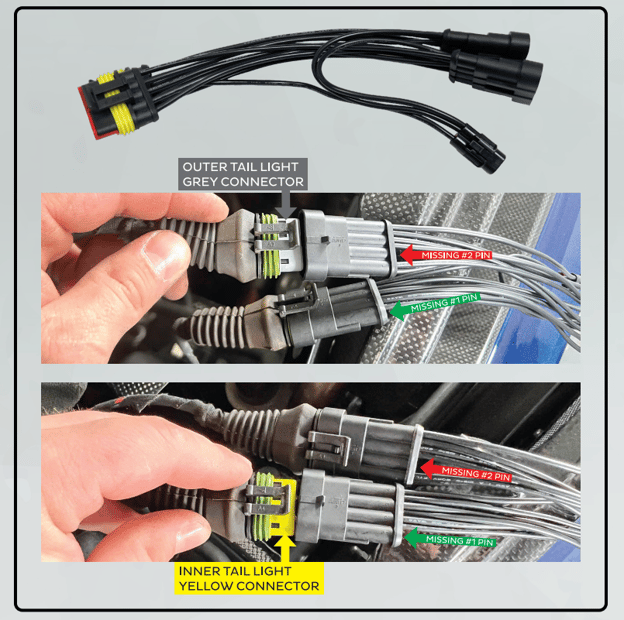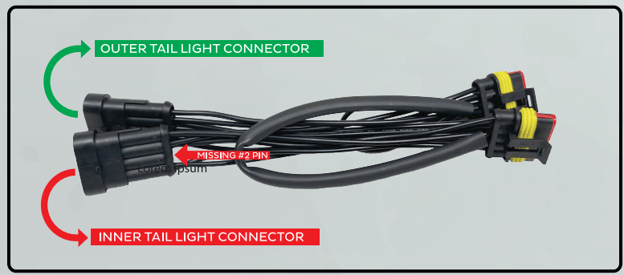 Step 9: Take one of your Morimoto tail lights to the car and slide it into place. Secure the tail light with four included Thumb Nuts, hand-tightening only. Repeat for the other three tail lights.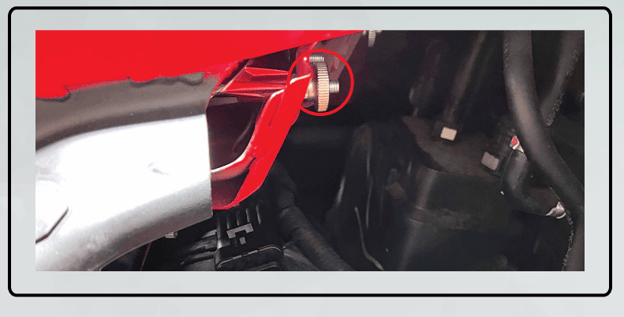 Step 10: Plug in the tail light connector into the Adaptor Harness and plug in the resistor into the Adaptor Harness on each side of the car.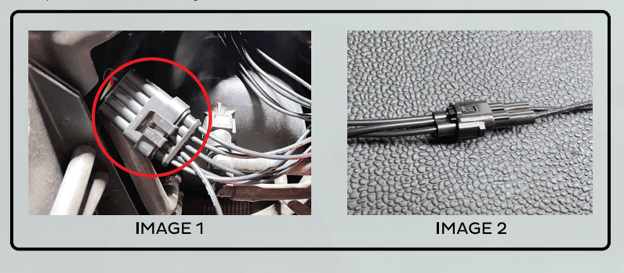 Step 11: Attach the magnet on the resistor bracket to a metal bracket in the engine bay, ensuring the resistor is not touching any rubber, plastic, or flammable materials.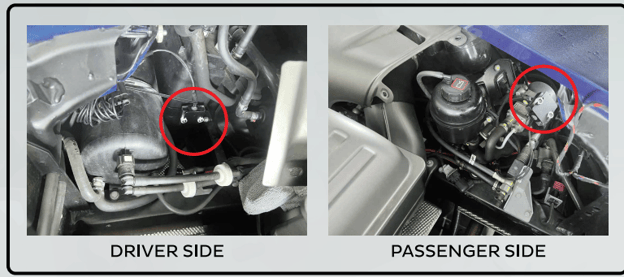 Step 12: Turn the vehicle on and test all functions to ensure everything works properly.
Step 13: Reassemble the vehicle.
With this comprehensive and user-friendly guide, you can effortlessly transform your 2005-2010 Ferrari F430 by installing Morimoto XB LED tail lights. This upgrade elevates your vehicle's aesthetic appeal and ensures improved safety and functionality. Experience the difference and enjoy the enhanced driving experience brought by these exceptional tail lights on your Ferrari F430.